After apology, Azealia Banks doubles down on homophobia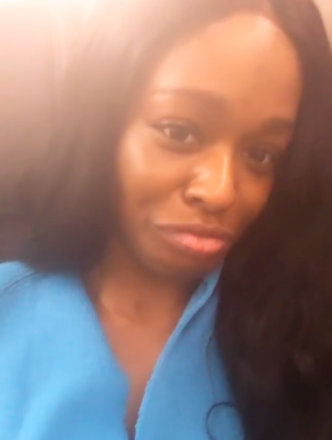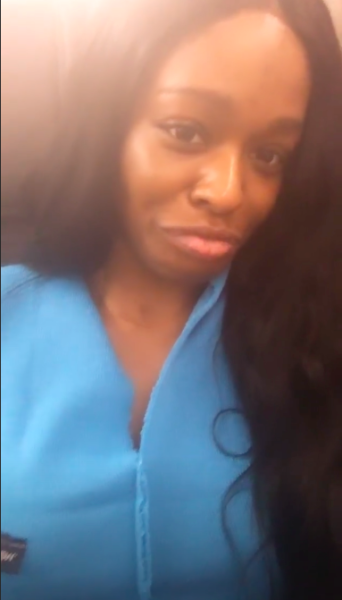 In what might be described as a social media whirlwind over the last few days, controversial rapper Azealia Banks has apologized for one homophobic rant, before sending out a new one in a post that teased her retirement from music altogether.
It all started in October, when the 28-year-old Banks posted a video on Instagram in which she called out queer singer Frank Ocean a "dumbass n****" for launching a club event called "PrEP+" and implied that gay men use the drug as an excuse for promiscuous behavior.
In an expletive-laced rant, she said, "Clearly I have a lot of gay male friends. Do not take that PrEP shit, okay? There's no reason for you to need to have a fucking pill so you can just fuck whoever you want to fuck and just be all fucking nasty out there on the streets acting a fucking fool."
After suggesting that Ocean was "getting paid by some white gay corporation to do this shit," she went on too add, ""Y'all stay off that fucking PrEP. You don't need to have everybody running up in your fucking asshole all day. If you got a sex addiction like that, that you need a fucking pill so you can go fuck and suck and do all that, then you need to go see a fucking psychiatrist."
At the time, Banks was heavily criticized for the video by LGBTQ and straight social media commenters alike. Then last week, just before Thanksgiving, the rapper made another Instagram post saying she was sorry for her previous outburst.
"Hey guys, So…. a few weeks ago I went on a rant about Pre-exposure prophylaxis meds and I am just doubling back to say…… I'm sorry," she posted. "It's not my place. It was extremely insensitive. Who cares if I meant well, that wasn't the way. I'm really really sorry."
Her change of heart was short-lived, however. Over the weekend, Banks doubled down on her homophobia in another Instagram story in which she also made a dig at fellow rapper Iggy Azalea – with whom she has a long-standing feud – and seemed to be announcing her departure from music altogether.
The post read:
"Lol, I love the gays and love how much y'all love me but I really have to eject. I think you guys are into a lot of shit/people I just don't find value in. I find myself acknowledging/looking at shit I'm leagues above and it really is such a set back lol… I really, truly, honestly could not give a fuck about any of the people y'all suggest for me to collab with/acknowledge and I only do in efforts to humor y'all.
"When so many of you are on here begging me to collab and acknowledge random people/artists it's too distracting and I cannot keep going thru my art/journey with y'all in my face 24/7…
"I really can't allow y'all to keep throwing me in the bucket with Iggys/Tinashes/random drag queens just because I'm female and you guys play Barbie dream house with the names and create this culture of shared data.
"And it's true… even though I'm DEFINITELY better than all these little trash bitches y'all stans try to collaging in with me…paying attention to any of it even for a second, is another second spent away from what I NEED TO BE DOING.
"So gays…… I bid you adieu…. These last 8 years were fun…. But I have to pull a Shia LaBeouf and delete this thing. It's clear that so many of these girls feed off my art, But when I'm doubling back to snatch crumbs out their mouths it stops my journey forward.
"I'm like a giant baking pies and eating cakes trying to fault mice for collecting crumbs. Gotta leave the crumbs on the floor and let the eco-system do what it does. Azealia Banks is leaving the forest so you tree ass bitches can fall in silence.
"Happy Holidays and Happy New Year. It's been real."
Though she has previously identified as bisexual, Banks has a long history of homophobic comments. A Google search for "Azealia Banks + homophobia" yields a list of incidents dating back several years.
She has also announced her retirement before. In June, she claimed to be stepping away from music in a post that said, "[I]T DOESNT MATTER HOW GOOD MY MUSIC IS I KNOW YOU GUYS DONT DESERVE IT. YOU WILL NEVER GET ANOTHER BODY OF AZEALIA BANKS WORK AGAIN. HEAR ME!?!," two months before releasing a new project titled "YUNG RAPUNXEL PT II."
In a similar display of consistency, the rapper posted yet another Instagram story on December 2, this time saying, "Now I'm going back to LA to finish some music and just finish some videos. Prepare you bitches for another year of not being able to take Azealia Banks."
DC Center to host estate planning seminar series
Three sessions presented by Murray Scheel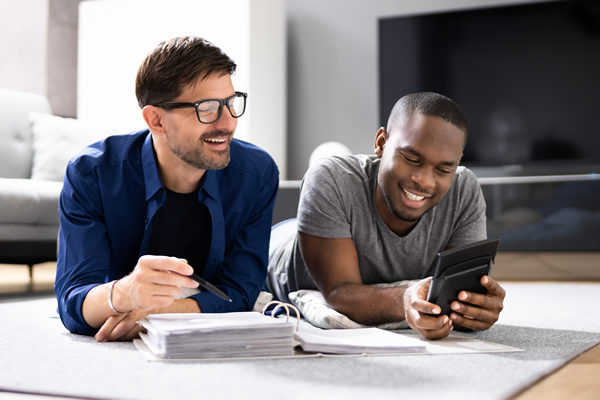 The DC Center for the LGBT Community and the DC Department on Aging and Community Living will host "Estate Planning Tools with Murray Scheel" via Zoom. 
Scheel will walk guests through the process of taking care of the end-of-life planning business that needs to be addressed during the golden years. Scheel is Senior Staff Attorney at Whitman-Walker Health's Legal Services.
This event series will consist of three 1.5-hour sessions:
Jan. 19, 3 p.m. – "Tools for while you're living" (overview, general power of attorney, healthcare power of attorney, disposition of remains, etc.)
Jan. 26, 3 p.m. – "Tools for after you're gone" (living wills, last wills, assets, etc.)
Feb. 2, 3 p.m. – "Healthcare insurance & long term care" (Medicare, Medicaid, correcting misinformation, skilled nursing, hospice care, etc.)
To register for this event, visit the DC Center website.
DC Center to host legal seminar for trans people
Attorney Richard Tappan and paralegal Miranda Shipman to give legal advice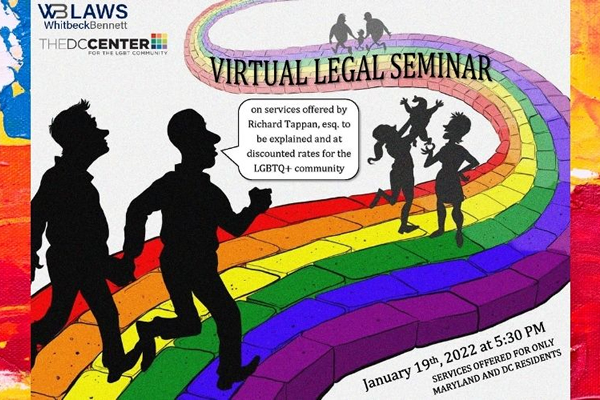 The DC Center for the LGBT Community will host a "Gender and Name Change Legal Seminar" on Wednesday, Jan. 19 at 5:30 p.m. online.
Attorney Richard Tappan and paralegal Miranda Shipman will give legal advice and speak on the importance of the legal community within the LGBTQ community, the difficulties of the LGBTQ community in the legal field and name and gender changes.
Guests can find the link at the DC Center website.
Seeking love and community in Nicaragua
'High-Risk Homosexual' explores author's youth, coming out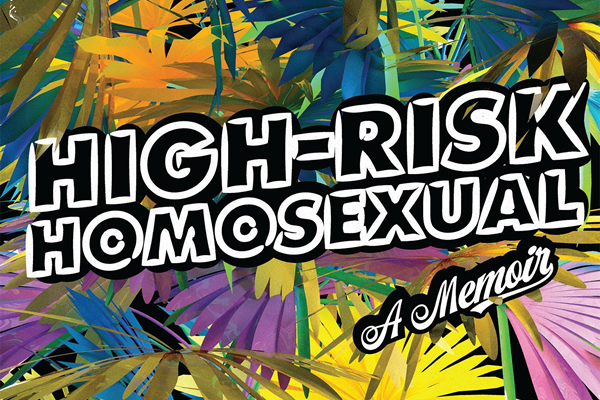 'High-Risk Homosexual: A Memoir'
By Edgar Gomez
c.2022, Soft Skull Press
$16.95/304 pages
Here. Try this.
It fits you, but the color isn't flattering. It's too long, too short, too tight, too loose. That's not your style, so try something else until you find the thing that looks like you. The perfect thing is out there. As in the new book "High-Risk Homosexual" by Edgar Gomez, when something's right, it's right.
He was 13 when he figured out that he was a problem to be solved.
Edgar Gomez' mother had left him in her native Nicaragua with his tíos, just for a while because she had to return to Florida to work. He wasn't there without her for long, but it took years for him to understand that his time with his uncles was meant to make him more masculine.
In retrospect, he says, nobody wanted him to be a man more than he did. He wanted to be liked by other kids and so he told lies in school to make himself stand out. He wanted his mother to see his love of pretty things and say that it was OK. He wanted his brother to acknowledge that Gomez was gay, and to tell him that he loved him.
Instead, after his brother left for college, Gomez got his first boyfriend, a boy he came out to but who couldn't come out to himself. He was called names in school. He came out to his mother, who freaked out about it. He befriended a drag queen, but "Princess" used him.
Things he wanted: a real boyfriend. Love. A ban on the stereotype of a macho Latinx man.
Things he still had, while in college: his mother and older brother. A tormentor-turned-mentor. A part-time job. His weirdness. His virginity.
Things he wanted to lose, while in college: his room at his mother's house. His virginity, but that wouldn't happen until later, during a painful one-afternoon-stand with a hot man who said he had a girlfriend. That hurt, both physically and emotionally but like so many things at so many times, Gomez tried not to think about it.
If he never considered what he didn't have, he says, "I wouldn't miss it."
In a way, you could say that "High-Risk Homosexual" is a book in search of a point. It's really quite random and told (mostly) linearly, but not quite. It has its peaks, but also low valleys. And you won't care about any of this, because you'll be enjoying every bit of it.
Yeah, this memoir is good: author Edgar Gomez's literary wandering makes it feel much like an honest conversation with readers. There are wince-worthy moments that allow empathy here, and experiences that are unique but oddly ubiquitous, that leave space for a sense of sympatico. There are passages that are so wistfully uncomfortable that you might squirm, or start "snort-laughing," or want to stop a moment and just think.
And there's room for that, too, so take your time. "High-Risk Homosexual" is an affable book with just enough seriousness to make it worth a try.