First female mayor of Bogota marries girlfriend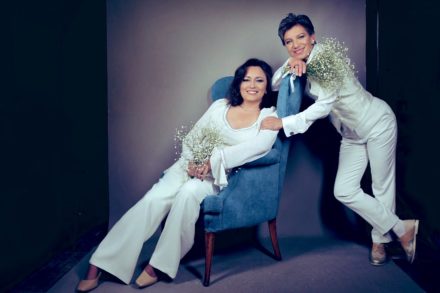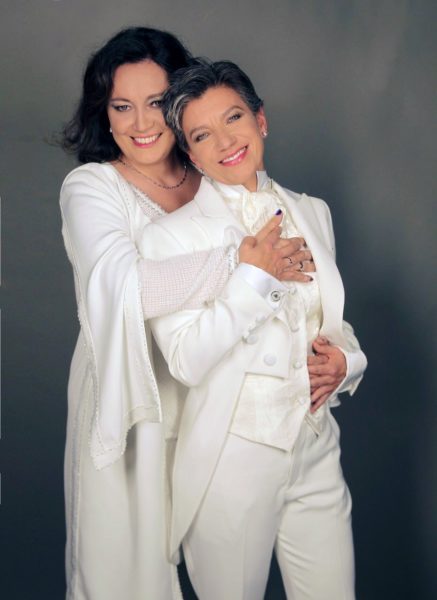 The first female mayor to be elected in Colombia's capital city of Bogota has married her female partner just ahead of taking office.
Claudia López, who will be sworn into office in January, announced her wedding to Angélica Lozano on social media, sharing an enthusiastic message and several photographs late on Monday, according to The Guardian.
"On my way to the happiest moment of my life!" the mayor-elect wrote on Twitter.
She thanked her bride for "loving me always" and promised "to honor and love" her the rest of their lives, and posted photographs show the white-clad couple holding a bouquet.
¡Rumbo al momento más feliz de mi vida!

¡Te amo mi Angelica divina! ¡Gracias por existir y por amarme siempre. Te prometo honrarte y amarte toda la vida!

¡Gracias a la vida por este año maravilloso: me gradué del doctorado, gané la Alcaldía y me casé con el amor de mi vida! pic.twitter.com/Za3njCHUW5

— Claudia López ? (@ClaudiaLopez) December 17, 2019
López is also the first openly lesbian mayor of Bogota – or of any capital city in Latin America, where traditional cultural biases, coupled with conservative religious values, often slow the cause of advancing LGBTQ acceptance. In Colombia, same-sex marriage has been legal since 2016.
López has been open about her personal life. She shared a passionate kiss with bride-to-be Lonzano as the pair watched results come in during the October election in which she won her new office.
"Thank you life for this marvelous year!" López posted. "I graduated with my doctorate, won mayoral office and married the love of my life!"
The new bride revealed few details about the ceremony in her post, but said white pant suits worn by the couple were crafted by Colombian designer Ángel Yañez.
Pope Francis: Gender ideology is 'one of the most dangerous colonizations' in the world
Argentina newspaper published interview with pontiff on March 10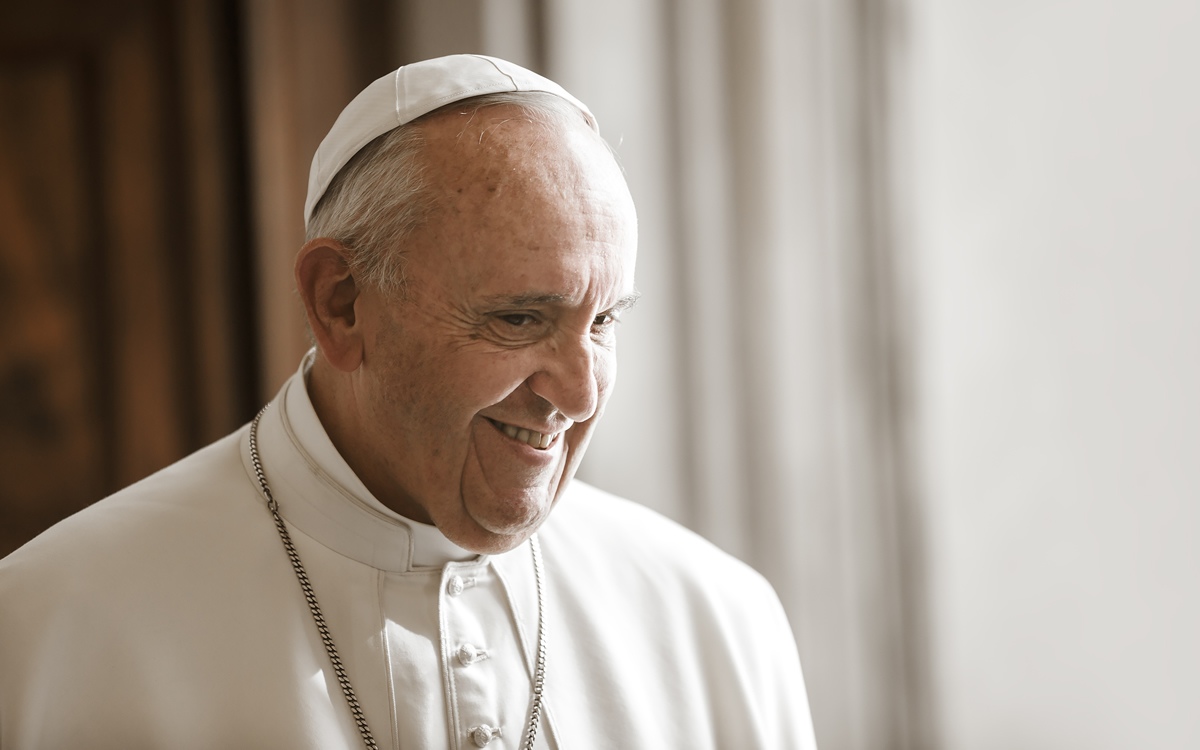 Pope Francis earlier this month said gender ideology is "one of the most dangerous ideological colonizations" in the world today.
"Gender ideology, today, is one of the most dangerous ideological colonizations," Francis told La Nación, an Argentine newspaper, in an interview that was published on March 10. "Why is it dangerous? Because it blurs differences and the value of men and women."
"All humanity is the tension of differences," added the pontiff. "It is to grow through the tension of differences. The question of gender is diluting the differences and making the world the same, all dull, all alike, and that is contrary to the human vocation."
The Vatican's tone towards LGBTQ and intersex issues has softened since since Francis assumed the papacy in 2013.
Francis publicly backs civil unions for same-sex couples, and has described laws that criminalize homosexuality are "unjust." Church teachings on homosexuality and gender identity have nevertheless not changed since Francis became pope.
Francis told La Nación that he talks about gender ideology "because some people are a bit naive and believe that it is the way to progress." The Catholic News Agency further notes Francis also said these people "do not distinguish what is respect for sexual diversity or diverse sexual preferences from what is already an anthropology of gender, which is extremely dangerous because it eliminates differences, and that erases humanity, the richness of humanity, both personal, cultural, and social, the diversities and the tensions between differences."
Md. House of Delegates approves transgender rights bill
State Medicaid program would be required to cover gender-affirming treatment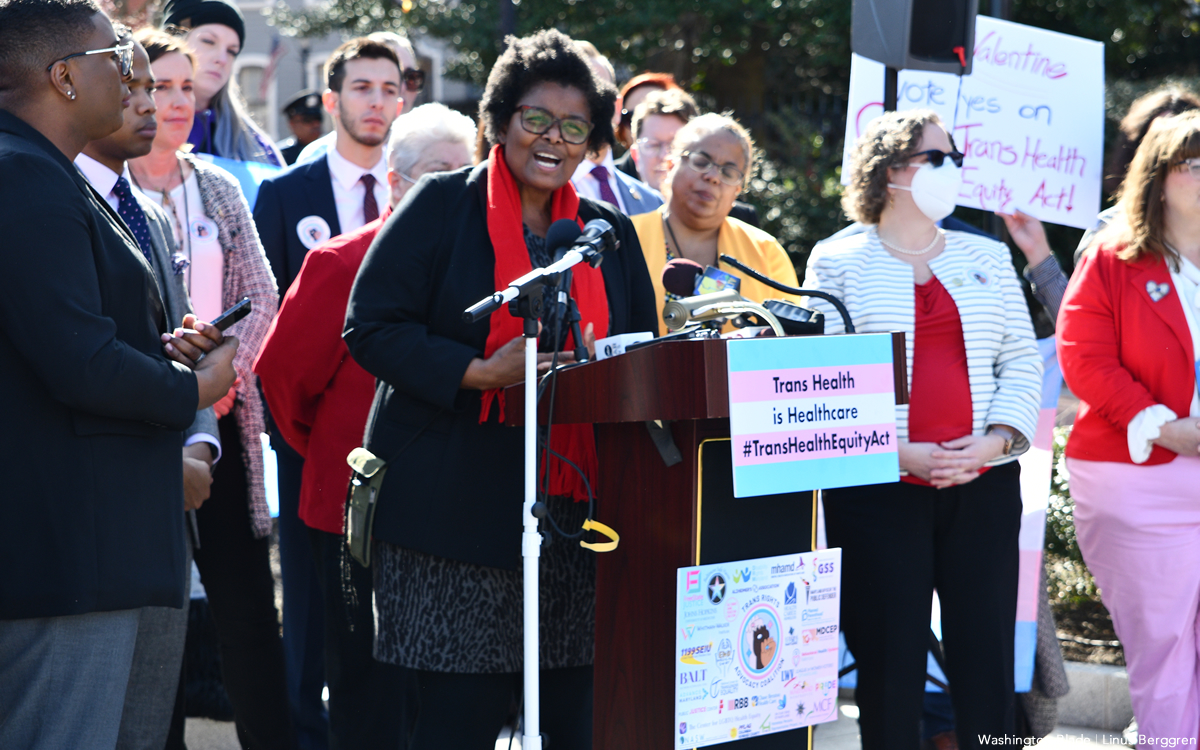 The Maryland House of Delegates on Saturday approved a bill that would require the state's Medicaid program to cover gender-affirming treatment for transgender people.
House Bill 283, or the Trans Health Equity Act, passed by a 93-37 vote margin. The measure now goes before the Maryland Senate.
"Proud that the MD House of Delegates passed the Trans Health Equity Act with such a strong majority," tweeted state Del. Anne Kaiser (D-Montgomery County), who introduced HB 283.
Proud that the MD House of Delegates passed the Trans Health Equity Act with such a strong majority. #TransHumanity pic.twitter.com/1E8MoDFQex

— Anne R. Kaiser (@DelegateKaiser) March 18, 2023
Chasten Buttigieg speaks out against Pence's homophobic remarks
Pence doubled down Thursday on homophobic remarks about the Transportation Secretary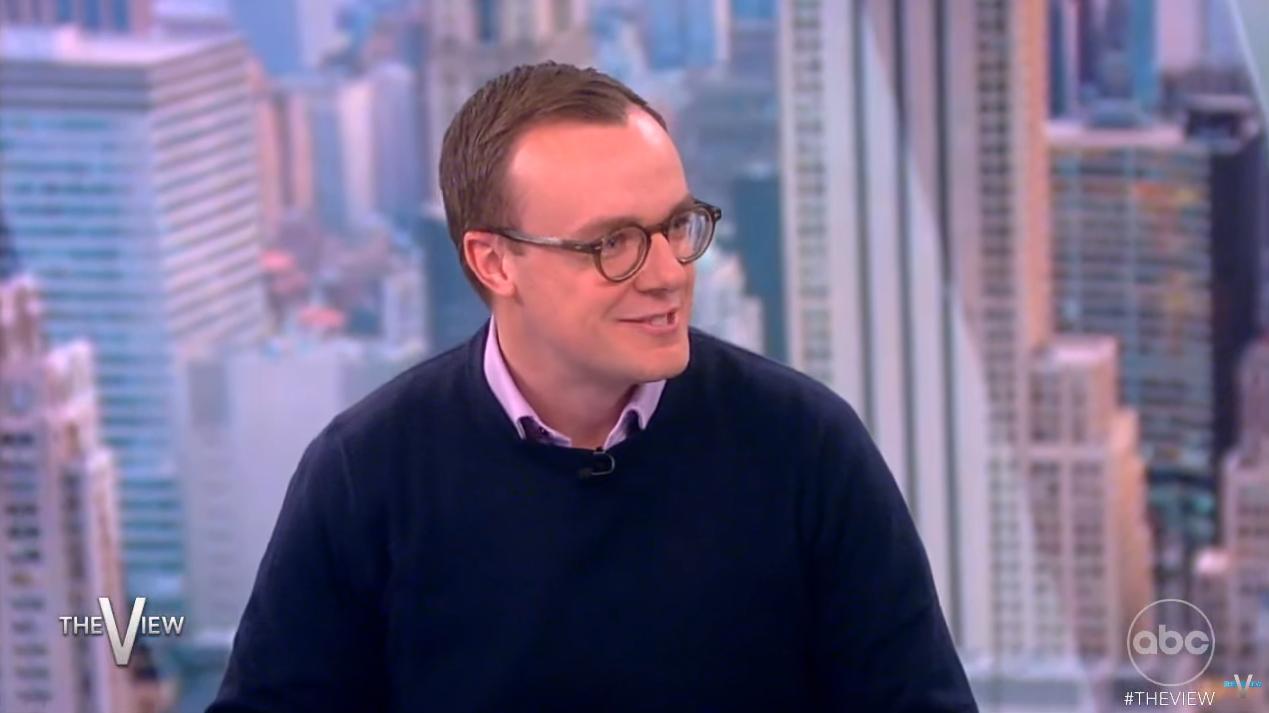 Chasten Buttigieg, husband of Transportation Secretary Pete Buttigieg, said former Vice President Mike Pence has not apologized for homophobic and misogynistic remarks about the couple that he made at a dinner in D.C. last weekend.
"I spoke up because we all have an obligation to hold people accountable for when they say something wrong, especially when it's misogynistic, especially when it's homophobic," Chasten Buttigieg said during an appearance Thursday on ABC's The View.
Last Saturday, Pence had joked that following the birth of the Buttigieg twins in 2021, the transportation secretary took "maternity leave" and then the country suffered "postpartum depression" over issues with airlines and air travel.
The former vice president delivered the remarks — which were first reported by the Washington Blade — during the annual Gridiron Club dinner, which he headlined along with Secretary of State Antony Blinken and New Jersey Gov. Phil Murphy (D).
Per tradition, speakers at the dinner are expected to poke fun at political figures, including guests in attendance, but Pence's comments quickly drew outrage for their homophobia and misogyny.
White House Press Secretary Karine Jean-Pierre addressed the matter in a comment shared with the Blade on Monday, "The former vice president's homophobic joke about Secretary Buttigieg was offensive and inappropriate, all the more so because he treated women suffering from postpartum depression as a punchline."
The Buttigiegs have been public about the "terrifying" ordeal they suffered following the premature births of their twins. The newborns developed serious Respiratory Syncytial Virus Infections (RSV) — which required one to be hospitalized, put on a ventilator, and transferred to a children's hospital in Grand Rapids, Mich., for treatment.
"An honest question for you, @Mike_Pence, after your attempted joke this weekend," Chasten Buttigieg tweeted on Monday, "If your grandchild was born prematurely and placed on a ventilator at two months old – their tiny fingers wrapped around yours as the monitors beep in the background – where would you be?"
The transportation secretary, asked on Monday whether they are owed an apology from Pence, said, "I'll let others speak to that."
During Thursday's interview, Chasten Buttigieg called out the hypocrisy of Pence's putative identity as a "family values Republican," telling the talk show's hosts, "I don't think he's practicing what he preaches here."
"But also," he added, "it's a bigger conversation about the work that women do in families — taking a swipe at all women and all families and expecting that women would stay home and raise children is a misogynistic view."