Vanderpump sued by former employee for failure to pay wages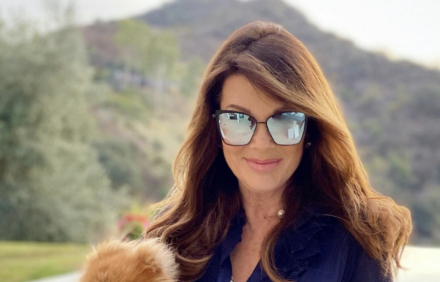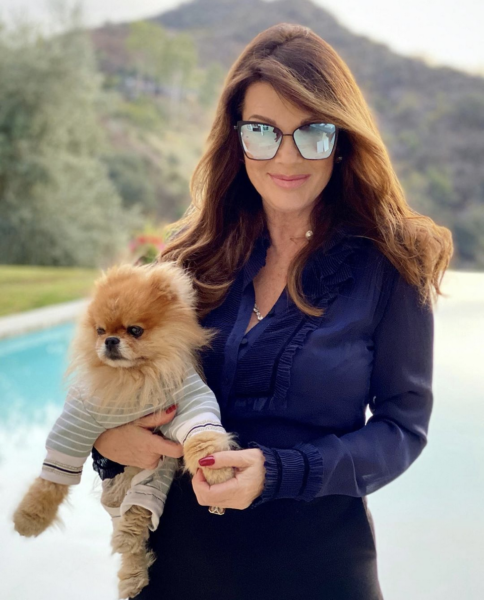 Weho restauranteur and reality star Lisa Vanderpump is being sued by a former employee for failure to pay wages, Page Six podcast reported on Tuesday.
Vanderpump and husband Ken Todd, the former "Real Housewives of Beverly Hills" stars who own the West Hollywood restaurants Tom Tom, SUR, Pump and Villa Blanca, are being accused of failing to pay minimum and overtime wages, failing to provide meal breaks – or compensation in lieu of breaks – and for violating California's unfair competition law at their various restaurants, according to Los Angeles Superior Court documents obtained by the podcast.
The lawsuit was filed on Dec. 16, 2019, by former employee Adam Pierce Antoine, who worked for Vanderpump and Todd from September to December 24, 2018. Antoine claims that the behavior has gone on for "at least four years prior to the filing," and hopes to include employees that worked at the restaurants during that timeframe in the suit. He additionally claims that the restaurant owners manipulated time records after the fact "to show lesser hours than actually worked."
Antoine also accuses the "Vanderpump Rules" star of not paying minimum wages for hours that were worked off the clock, during training or when an employee was on call, and claims that he was not provided proper meal or rest breaks during his workday, according to the lawsuit.
"These are disgruntled ex-employees that had been written up with many warnings by management and subsequently let go," a source "close to the case" reportedly told the podcast.
News of the lawsuit comes in the wake of Sunday's incident at the couple's Pump restaurant in which a Ferrari crashed into the glass wall between the patio and the sidewalk from Santa Monica Boulevard, resulting in one woman being taken to the hospital for "minor cuts."
A court date has been set for March 13.
Arab-American playwright delves into queer themes in 'Unseen'
Mosaic production entwined with heartbreak and humor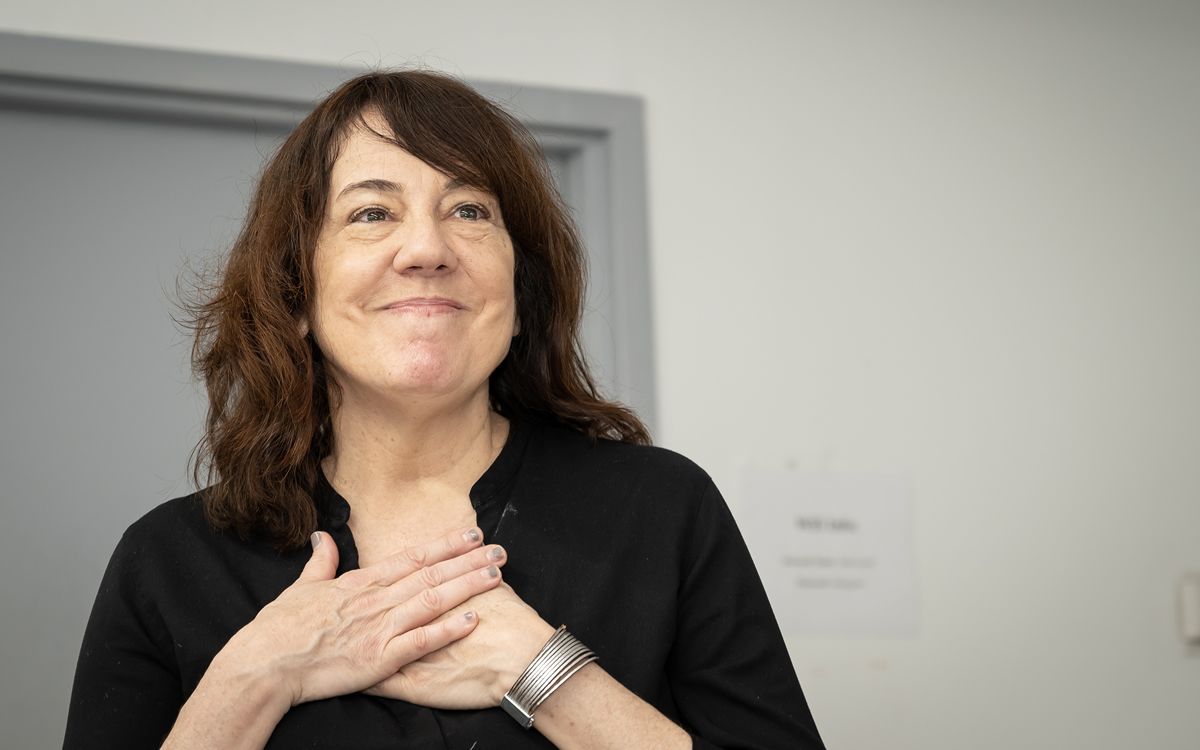 'Unseen' 
Through April 23
Mosaic Theater Company at Atlas Performing Arts Center
1333 H St., N.E.
$50-$64
Mosaictheater.org
New York playwright Mona Mansour is best known for exploring her Arab-American identity, but with her most recent work "Unseen," now playing at Mosaic Theater, she delves into queer themes, shining a light on her own sexuality.
"Doing a gay-themed play had been nagging at me for a while," explains Mansour via phone from a cozy coastal town in Connecticut where she's taking a short break from the city with her girlfriend, a children's book author. "So, when I started writing about a woman with a camera, it just seemed to fit."
Entwined with heartbreak and humor, "Unseen" focuses on Mia, an American conflict photographer who wakes up in her off-and-on girlfriend Derya's apartment in Istanbul with no idea of how she got there. In a cross-cultural, time-shifting journey, Mia, neither sanctimonious nor self-congratulatory about her work, wends through Istanbul, Gaza, Syria, and an art gallery in Philadelphia, confronting personal and professional challenges.
At turns, the women's relationship can be described as estranged, fiery, adversarial, sexy, and romantic.
"With each rewrite I increasingly stacked the deck in Mia and Derya's favor," says Mansour "Early on, one might have said, 'boy, I don't know about these two.' But now, there's love along with the contentiousness."
But will the women make it as a couple? Mansour suggests an after-play thing where the audience makes bets.
"What's clear is that Mia can't keep going on as she has been, and though the play doesn't take us to this, what I think personally is that we as a country can't keep going in the way we have either. Those are things I think are around the play, but for me as writing, putting those ideas into a play into a character's mouth, I feel like I shut down. It's tricky.
"Theater is a tough business and kicks your ass but there's a reason we all do it," she continues. "I'm a cynical person in a lot of ways, but I'm definitely not interested in writing plays that when the lights come up, the first thing people say is 'where are we going for cocktails?'. Those are fine too, and I've done silly plays in the past, but just not now."
Mansour likes a Washington audience. Her play "The Vagrant Trilogy," a stunning piece about a displaced Palestinian family in exile, debuted at Mosaic in 2018 before moving to New York's Public Theater last year. She credits the play with her having recently received the prestigious Arts and Letters Award in Literature from one of the country's foremost cultural bodies, The American Academy of Arts and Letters.
Growing up in a Southern California suburb, the daughter of a Lebanese immigrant father and an American mother from Seattle, Mansour was obsessed with Patty Hearst's kidnapping and battles of World War II. She says, "We weren't the rich family who took off for a week in Tahoe, though sometimes I would have liked that. We had a stream of cousins coming to stay with us during the Lebanese Civil War."
For Mansour, coming out to her parents shortly after meeting her first girlfriend in the mid-90s was a mixed bag: "It was a thing for my 'moderny' Lebanese dad," she says. "But my mother accepted it instantly." She recalls a gay friend at the time saying "I'm gay for 14 years and haven't told my mom. You've been gay for five minutes and have already come told your mom and hugged it out."
Before writing, Mansour acted, including a stint studying at Second City Chicago and improvising with the Groundlings Sunday Company: "I was good enough to know when I wasn't good. I write way above what my own punching ability was, but I always feel like someone else can do it." And with "Unseen," she has written three meaty tracks for three women, here played by Katie Kleiger, Dina Soltan, and Emily Townley. Directed by Johanna Gruenhut.
"As the bringer of images, Mia is part of a system, a system that I, Mona, think about all the time. But you can't address a system of endless wars in 90 minutes," she says.
Without spelling it out, Mansour's work makes audiences think about the big questions. "That's my hope," she adds. "I want them to come to that same psychic space without literally leading them there and plopping them down in a chair. You know, even when I agree with someone, I don't like to be lectured."
This Zurich bar was once a meeting place for a secret gay society
Barfüsser is now Kweer and attracting a new generation of diverse patrons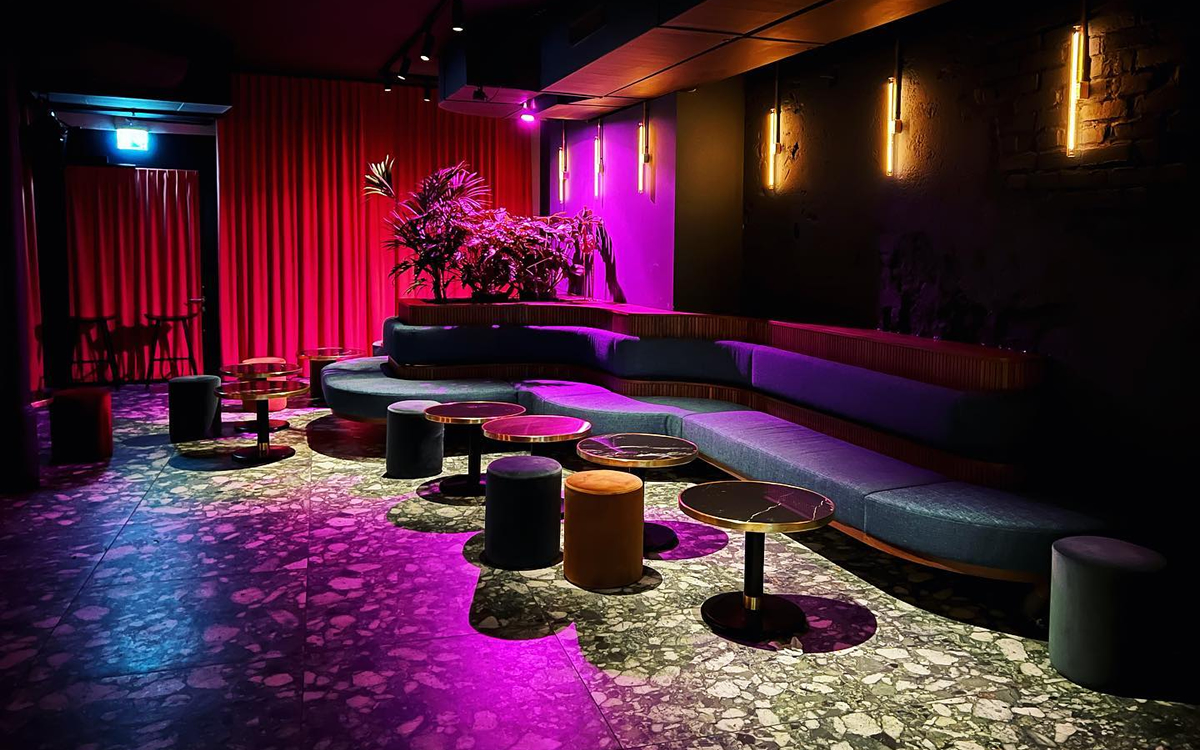 In 1942, as the Nazis were bombing their way around Europe, a quiet revolution was forming in Switzerland. The Swiss government decriminalized homosexuality that year, and the legal victory emboldened a group of gay men who had been secretly publishing a magazine. Der Kreis, a.k.a. The Circle, featured news, sexy stories and artwork, all about gay life in Switzerland, and most importantly there were details for upcoming parties at a nightclub in Zurich. With pages published in German, French, and English, The Circle was a lifeline for its subscribers, perhaps serving as their only glimpse of life beyond their oppressive reality.
With the absence of anti-gay laws in Switzerland, and the social scene created by The Circle's publishing team, Zurich became one of the gay capitals of the mid-20th century, where bands played for raucous parties and attendees dressed as their gender of choice. Just to the north in Germany, the Nazi regime arrested suspected homosexuals and imprisoned them in concentration camps, but gay Germans could take trains to Zurich and spend the weekend, dancing and drinking and engaging in taboo activities of the night.
Zurich's police tolerated the publishers of The Circle, on the condition that members had to be at least 20 years old. But social attitudes in Switzerland were still predictably conservative, and any public exposure of a homosexual lifestyle was grounds for immediately losing your job and eviction from your home. The Circle's parties were cloaked in secrecy. Attendance was restricted to registered members, and those registration lists were stored in a member's home, in an oven filled with wood, ready to ignite should the police invade looking for evidence for blackmail.
Those blackmail attempts began in the 1960s. Several gay men in Zurich were murdered by male prostitutes, but the killers claimed the "gay panic" defense, as if they had been coerced into being paid for sex by predatory older men, and the Swiss courts set them free. Mainstream press jumped on the story, also portraying the killers as the victims, and painted an image of Zurich as a pit of debauchery, which riled up the public. The police, embarrassed by the city's distasteful image, interrogated The Circle's publishers and threatened them with exposure if they did not disclose the names of their members. The publishers never caved to the threats, but the harassment led to the demise of The Circle, which ceased production in 1967, and those legendary parties disappeared.
All is not lost to history, however. In the 1950s, a bar opened in Zurich's Old Town historic district; called Barfüsser, it was owned by a liberal-minded husband and wife couple who defiantly hired a waiter who had been fired from his previous job for being gay. That bit of gossip spread quickly, mostly among the waiter's gay friends, and business flooded in, leading to Barfüsser quickly becoming one of Zurich's first gay bars. Women sat in the front, and men congregated in the back room, and it was in that back room where The Circle held meetings, amid the antics of dancing boys and drag queens and other shenanigans occurring around them.
Barfüsser soldiered on for decades and eventually closed in the early 2000s after the owners retired. The space was leased to a new business, a sushi restaurant, but in 2022 the restaurant moved out, and two local nightlife impresarios claimed the historic building. Marco Uhlig, who owns the nearby nightclub Heaven, a hotspot for Zurich's twink scene, and Sam Rensing, who owns restaurants outside of the city, worried that "the space might be occupied by a big gastro-chain," as explained by Rensing, and they wanted to return to its roots in European gay history. So they opened a bar there once again, now with the new name in the German spelling, Kweer.
The new Kweer is a beautiful lounge, with long serpentine couches and a small stage for shows, and the space opens early in the day as a coffeeshop, then changes to a posh cocktail bar in the evening. As progressive as it was in the 1950s when they hired their first gay employee, the bar is just as progressive now: instead of the self-imposed split of women in one room, men in the other, the crowd is entirely gender-friendly, with young patrons embracing their chosen pronouns and giving the place some fresh energy.
"We made sure to pivot the place as a queer space," said Rensing. "We really thought that it was imperative, that this place became a thriving queer space again, as it had been in the second half of the last century."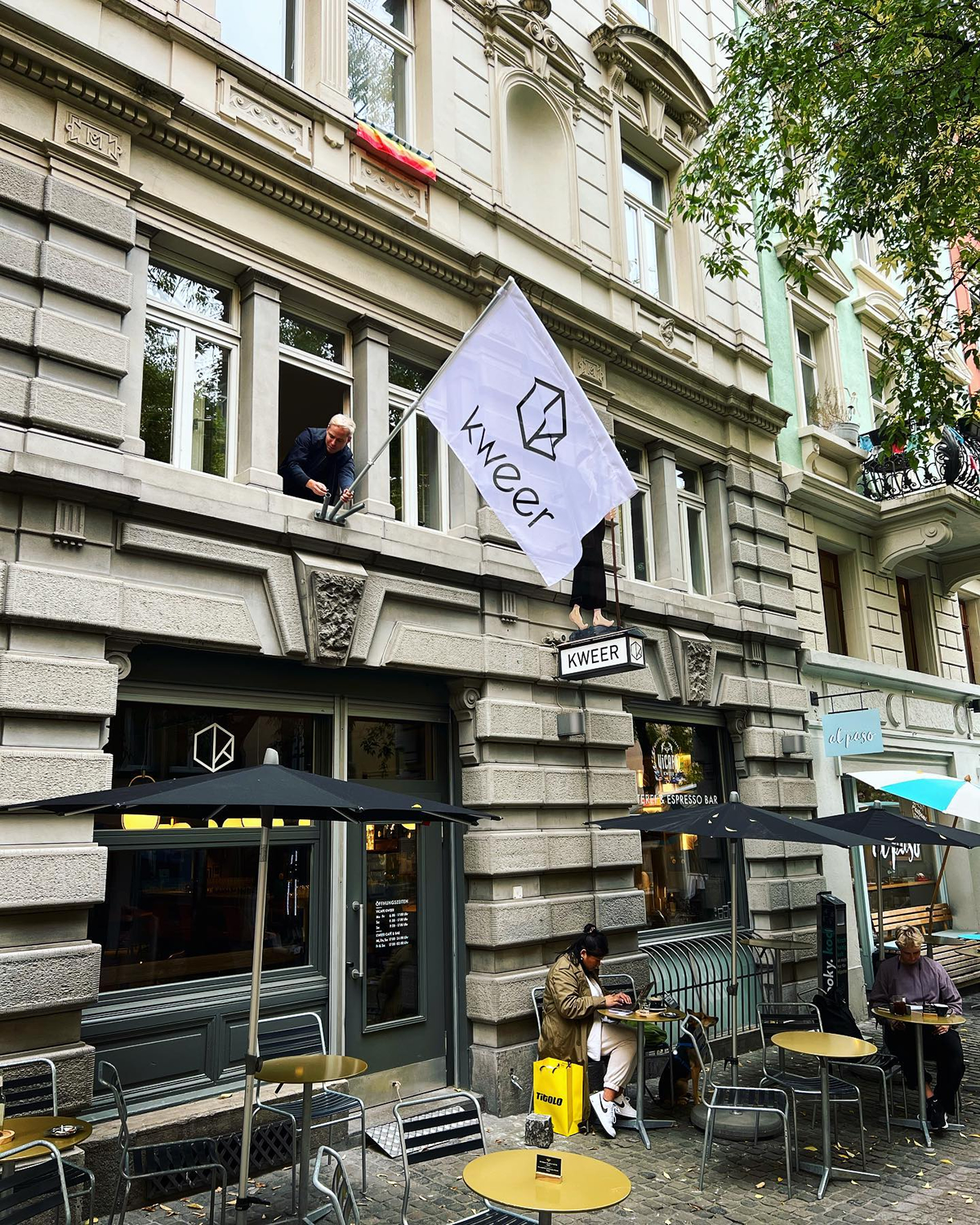 DC Center to host fundraiser for upcoming relocation
KC B. Yoncé and Ricky Rosé to perform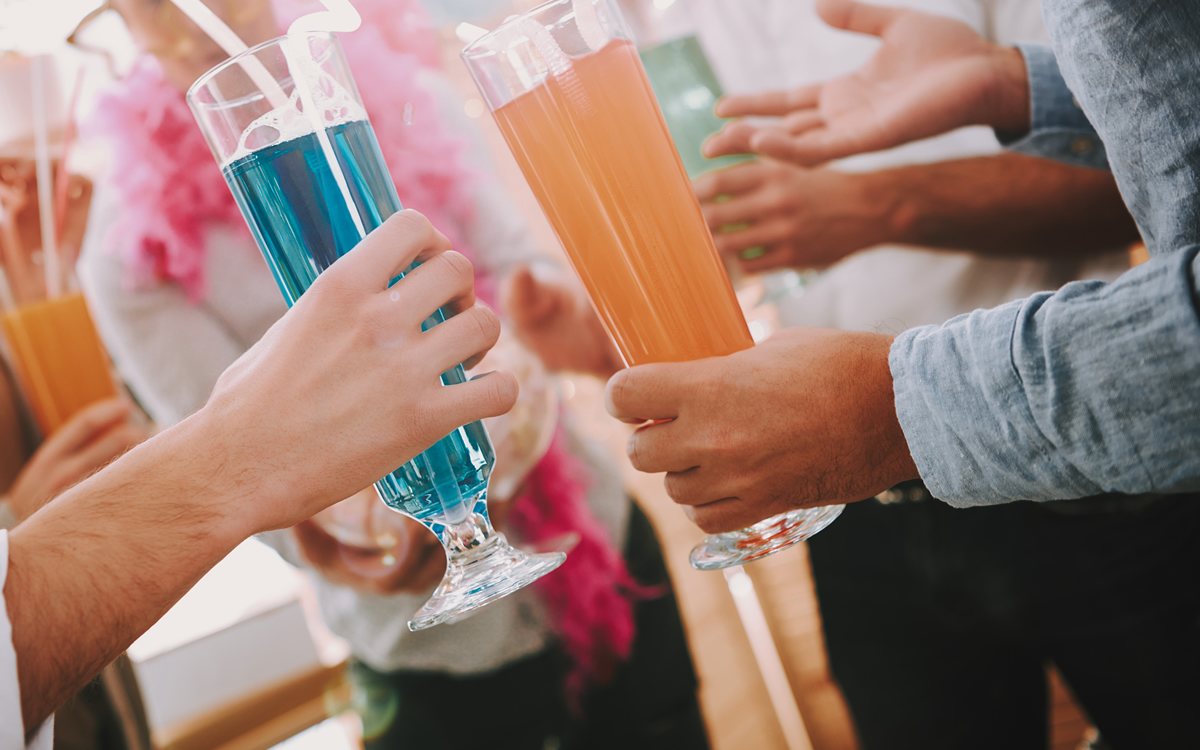 The DC Center for the LGBT Community will host "The DC Center Spring Cocktail Celebration" on Thursday, April 13 at 6 p.m. at Dupont Underground.
This event ​will raise funds to support the DC Center's upcoming relocation and new space renovation. The new LGBTQ Community Center will be larger than the current space and will allow an increase in community and service outreach.
There will be a music performance by DJ Jake Maxwell and lively performances by drag queen KC B. Yoncé and drag king Ricky Rosé, and a gallery of friends, family and family. There will also be an open bar for the first hour.
Tickets start at $20 and can be purchased online.