January 15, 2020 at 1:29 pm EST | by Evan Caplan
Our Winter Dining Week picks for brunch, lunch, dinner and more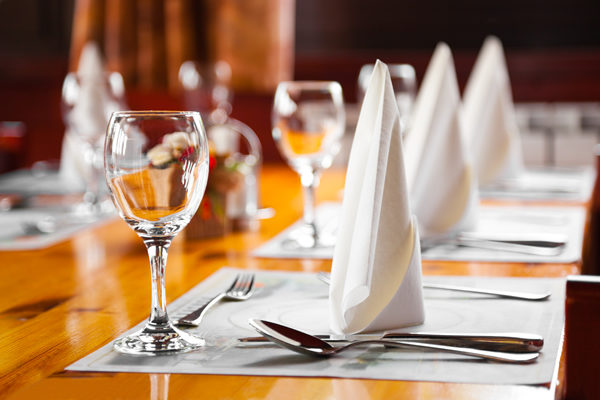 Washington didn't require the blessing of the venerable New York Times to verify what we already knew: the local restaurant scene is superlative. But we'll take the number one place to travel in 2020 designation if we must.
Before the crowds of visitors throng to our town in search of the next big bite, take advantage of Winter Restaurant Week 2020, happening now through Jan. 19 (some restaurants are extending the offer past the official end date). Note that brunch and lunch are a mere $22; dinner is $35. Many restaurants offer wine pairings. Here are five distinct meals to enjoy:
Brunch — Iron Gate (1734 N St., N.W.; irongaterestaurantdc.com)
The coziest of the cozy, Iron Gate first opened its doors almost 100 years ago. Its dishes are Mediterranean inspired, but its sourcing is all about local. What makes this meal exceptional here, however, is that it's encourages sharing, and served only for a minimum of two people. Start with seasonal heirloom beet salad or pumpkin-apple bisque; entrees feature crispy catfish and ricotta gnocchi. If the sun is strong, choose a seat on the wisteria-covered garden.
Lunch — Maialino Mare (221 Tingey St., S.E.; maialinoare.com)
Danny Meyer of Shake Shack fame opened his first full-service restaurant outside of New York right here in D.C. earlier this month to a red-carpet, star-studded opening party. Perhaps not to hit the gas too hard during its first Restaurant Week, this highly anticipated Italian and seafood restaurant is only running lunch. Fear not, the antipasti (burrata, verdure fritti), secondi (peppered chicken, pork Bolognese) and dolci (tiramisu, gelato), are still just as divine midday.
Dinner — Bresca (1906 14th St., N.W.; brescadc.com)
On the other hand, always-packed, Michelin-starred 14th Street stunner Bresca is serving its Restaurant Week menu only in the evenings. Chef Ryan Ratino's thoughtful, forward-thinking dishes are on full display even with on the smaller menu this week. Appetizers feature scallops embraced by seasonal veggies and an umami-heavy foie gras terrine alongside breakfasty touches of banana and a mini waffle. Entrees include a short rib "butterball" and the veggie-centirc carrot pansotti (ravioli). Dessert includes a dish simply titled "Ambrosia." The cocktails are just as colorful and creative — the menu includes house cocktails as well as the "classique-ish" list, longstanding favorites touched up by Bresca's creative mixologists.
Dessert — Old Ebbitt Grill (675 15th St NW; ebbitt.com)
Cheesecake. Key lime pie. Crème brulee. Straightforward, classic, timeless. The oldest dining destination in the city, Old Ebbitt has been dishing robust American favorites since illustrious President Franklin Pierce was in office. Even after 150 years, however, the classics haven't gotten stale. The busy, handsome interiors remain warm and inviting to tourists traipsing around the Mall as well as to locals who appreciate the restaurant's oyster happy hour. The restaurant is offering brunch, lunch and dinner: just make sure to leave room for your all-American cheesecake.
Wine and cheese — Supra (1205 11th St., N.W.; supradc.com)
Sure, Supra serves excellent full meals. But we all know why we dine there: the cheese boat and the wine. Order the fine, sprightly beet-fennel salad to start, but then feast the eyes on the khachapuri — the elegant, buttery carb canoes bubbling over with creamy cheese upon which reigns an organic runny egg. Supra is offering three kinds: the traditional boat-shaped, another laden with mushrooms and a third with pork and beef. To pair, order a glass or two of some famed Georgian wine, a country that's been fermenting grapes for eight millennia.