January 20, 2020 at 8:27 am EST | by Mark Lee
D.C. enacts bills with no hope of funding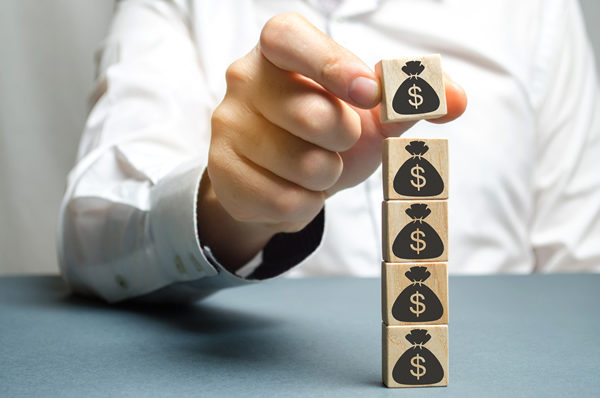 Maybe it's the fact that Democratic presidential contenders are proposing gargantuan new government spending that in the case of Bernie Sanders on the extreme end would double the federal budget and increase outlays by a farfetched-to-fathom $6 trillion a year. Or maybe it's the reality that inclinations to balance national budgets have given way to massive deficits under President Trump as the reckless expenditure free-for-all by both political parties continues unabated.
Most local and state jurisdictions are not permitted to operate under the 'magic money' fantasy illusion of national politicians. Local legislators must balance budgets and borrow money at least somewhat judiciously under relatively limited debt caps. Opportunities for financial trickery are more limited and the negative economic repercussions more severe.
Elected officials in D.C. are strictly and statutorily prohibited from engaging in fiscal foolishness. That's both the result of past behaviors bankrupting the city and the proscribed protections against it happening again.
An increasingly commonplace practice by D.C. Council members, however, continues to confuse and confound local residents. Worse, local legislators infantilize residents by tricking them into thinking they're approving programs that, in many cases, will never be funded or ever be created.
There is a growing reality gap between passing bills and paying for them.
In fact, during the last D.C. Council legislative period, a total of 90 bills were passed that were, either in whole or in part, subject to the later appropriation of funds to pay for them. According to a D.C. Council Budget Office report, it was the highest number of unfunded bills passed in Council history, and would result in fully 71 of the 90 measures remaining unfunded following budget deliberations.
When queried at an unrelated news conference late last week about specific legislation not having been funded in her budget proposal or subsequently by the Council, D.C. Mayor Muriel Bowser detailed some startling numbers. Bowser pointed out that the Council had last year approved bills totaling more than a billion dollars in required funding for which revenues were insufficient to finance. For relative contrast, total annual revenues from all local sources come in at only slightly more than $8.5 billion.
In other words, local legislators are enacting laws and approving programs for which they are knowingly aware there will not be available funds to underwrite and implement. It's a cynical con that leaves residents perplexed when monies are never, or only later if ever, appropriated for approved measures.
Further compounding the false expectations of voters are announcements of revenue surpluses originating with higher-than-anticipated tax collections. The D.C. CFO recently indicated that $280 million in surplus monies had been collected, leading some political activists to mistakenly believe there is suddenly, and magically, that much more money to spend.
Residents naturally assume that these extra funds are available to be spent on previously unfunded measures or newly advanced proposals when most of the surplus money is already dedicated for affordable housing and other programs. Even if these modest extra dollars represented monies not already committed, the amount would not be sufficient to close the gap necessitated by one-time funding utilized in the last budget that must be replaced to match current expenditures in nearly all prior spending categories.
Legislators will struggle starting this spring merely to maintain current spending levels. Gradually declining surpluses due to slowing population and business growth will further restrict the ability to launch new programs or initiatives.
Until D.C. politicians stop misleading the public about the fiscal realities and financial limitations of a government already infamous for some of the highest tax rates and most onerous business burdens in the region and the nation, they risk their own credibility and the tolerance of an increasingly wary public.
Just don't bother Bernie about the realities of paying for stuff – D.C. already has more than enough drama on that score.
Mark Lee is a long-time entrepreneur and community business advocate. Follow on Twitter: @MarkLeeDC. Reach him at OurBusinessMatters@gmail.com.