February 4, 2020 at 1:12 pm EST | by Peter Rosenstein
The big loser is Iowa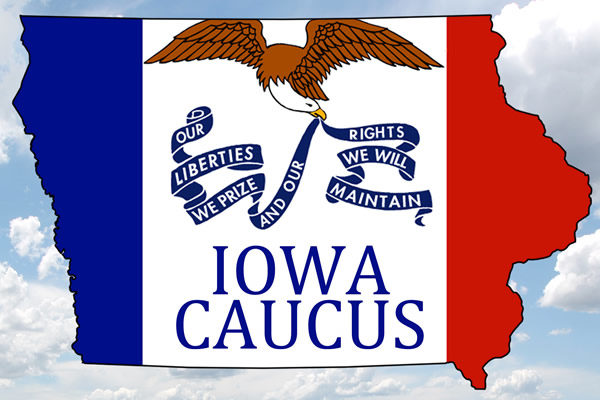 The biggest loser of the Iowa caucus is the Iowa Democratic Party and the second biggest loser is the Democratic Party. One year of preparation and they still couldn't get it right? It's an embarrassment to all.
The collateral losers, even though they seem to have done well appear to be Pete Buttigieg and Sen. Elizabeth Warren who apparently will come in either second or third but won't have the chance to bask in that glow because it is now onto New Hampshire for all the candidates and the next contest.
Sen. Bernie Sanders, who it seems came in first, of course will complain anyway that this was rigged against him even though it seems it was his campaign who asked for the changes in reporting that resulted in this epic failure of the party. The candidate who may have lucked out the most is Joe Biden who didn't meet his expectations in Iowa but that will be glossed over as now it's New Hampshire's turn to shine.
The polling as reported by Real Clear Politics shows it is all over the place with Sanders up anywhere from 1 to 19 percent but in reality in 2016 he secured 60 percent of the vote in New Hampshire against Hillary Clinton and even at the top of this polling he is only getting about 30 percent.
So it will be really interesting how the media handle the results that eventually come out of Iowa. Will they say the big surge is over for Sanders because huge numbers of new voters didn't come out? The total participation in the Democratic caucus in Iowa this year was about the same as in 2016, which is about 170,000 voters.
So as I wrote in a previous column, if there is no clear winner — if Warren, Sanders, Buttigieg and Biden all come out of Iowa still alive, and if Klobuchar does better than predicted — then the game moves on pretty much unchanged. It is clear each of the top five candidates will have enough money to go on for the time being.
I began this column suggesting the biggest loser in all this is Iowa. It should be the end of Iowa as a first state to go and it should also be an end to caucuses anywhere. The problems with caucuses are clear. When you have to be at a specific spot for two hours it eliminates everyone who has to work those hours, it makes it impossible for many persons with a disability since they can't access some of the sites, and it has been shown the number of people who actually vote in a caucus is way below those who would vote in a primary. For the Democratic National Committee to allow Iowa to continue to go first would be the definition of insanity. The state is not representative of the diversity of the nation or even of Democratic primary voters. They are clearly not representative of the Democrats who vote in the general election. For years we allowed Iowa to make or break a candidate. Candidates would spend a year campaigning there, spend millions of dollars, and if the media declare them a loser after the vote of only a few people their campaigns could end. Again, the definition of insanity.
One of the winners this week is Mike Bloomberg who skipped Iowa altogether. After all, Iowa has only 56 delegates from more than 4,000. So the Democratic Party will have much to think about over the next few years no matter what happens in November 2020. I still believe Democrats will unite and defeat Donald Trump in November. The backers of all the candidates will come to realize whoever the final nominee is it will be crucial to support them.
Peter Rosenstein is a longtime LGBTQ rights and Democratic Party activist. He writes regularly for the Blade.