February 5, 2020 at 5:08 pm EST | by Kathi Wolfe
Sexist Academy snubs Gerwig at Oscars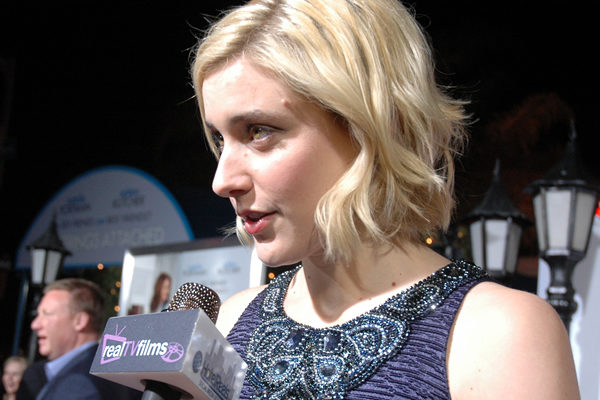 In the iconic movie "All About Eve," theater critic Addison DeWitt confronted Eve about the lies she told. "I know nothing about Lloyd [her illicit lover] and his loves," he tells her dismissively, "I leave those to Louisa May Alcott [author of 'Little Women']."
"Little Women," a novel embedded in the DNA of generations of hetero and queer women, was published in 1868. Greta Gerwig's 2019 movie of "Little Women" received an Oscar nomination for Best Picture. The Oscar ceremony will be held on Feb. 9.
In case you've lived under a rock: The novel, set during the Civil War and its aftermath, tells the story of The March family, who live in Massachusetts in gentile poverty.
The father's away – serving as a Union Army chaplain. The mother raises their daughters – Meg, Jo, Beth and Amy. Unlike, as is the case, with most American fiction, women are center stage in the book. Meg, though she marries for love, is an actress. Tomboy and writer Jo is a crush for every lesbian and author I know. Amy marries, but doesn't give up her art. Beth gets sick and dies. But she plays the piano beautifully!
"Little Women" has been made into movies, Japanese anime, opera and more than one TV mini-series.
Today, I'd like to believe that after seeing Greta Gerwig's stunning adaptation of "Little Women," DeWitt would change his tune. That he'd admire gender-bending Alcott. "Little Women," the book and Gerwig's movie of the novel, have garnered critical acclaim. The film received a Rotten Tomatoes rating of 95 percent. Yet, "Little Women" continues to be dismissed. Usually by men.
"Little Women!" a straight male friend snorted recently when I mentioned the Alcott novel, "I never could get through it!"
Seeing the Gerwig movie appealed to him as much as going for a root canal. His dismissal of "Little Women" reflects our cultural misogyny. Art featuring male characters should be respected by everyone; works like "Little Women," featuring mostly female characters aren't worth pursuing. They're just "for girls."
Despite this sexism, this year, Gerwig's "Little Women" received several Oscar nominations: not only for Best Picture but, Best Actress, Best Supporting Actress, Best Adapted Screenplay and Best Costume Design. Yet, Gerwig, wasn't nominated for Best Director.
"All this goodness must somehow have assembled itself without any guiding hand at the helm," the film critic Dana Stevens wrote in Slate.
Only five women have been nominated for Best Director since the Oscars began 92 years ago. Kathryn Bigelow is the only woman who's won the Best Director Academy Award, highlighting the Academy's sexism.
Why do I care so much about "Little Women?" Because, though written 151 years ago, it resonates today: to gender-bending LGBTQ folk, feminists, families, writers and seekers of justice. (Alcott often signed her letters "Yours for reforms of all kinds.")
Gerwig's film brings "Little Women" and Alcott vividly to life. It maintains the spirit of the book by going gloriously meta.
We see Jo, Alcott's avatar, become a writer. Jo, the author, tells the story of the March sisters. Laurie, the dashing boy next door, is hetero but he loves being around the March girls. He loves hanging with them and even swapping clothes with Jo, while Jo wears boys clothes and walks like a guy.
At the end of the movie, you wonder: Does Jo marry? Or did Jo write a marriage scene because her publisher believed female characters must either marry or die?
"I am more than half-persuaded that I am a man's soul put by some freak of nature into a woman's body," Alcott, who never married said in an 1883 interview, "because I have fallen in love with so many pretty girls and never once the least bit with any man."
We'll never know for certain if Alcott, who died in 1888, was queer. But Jo March will be a queer icon forever.
Kathi Wolfe, a writer and poet, is a regular contributor to the Blade.