Ben Platt to perform at GLAAD Media Awards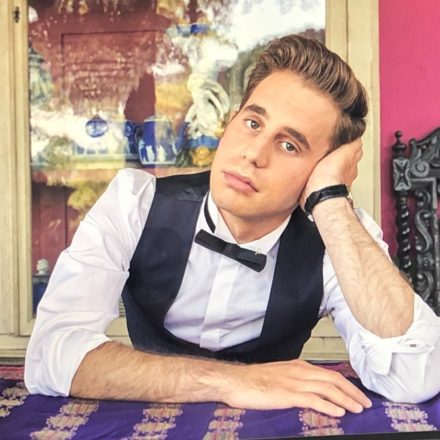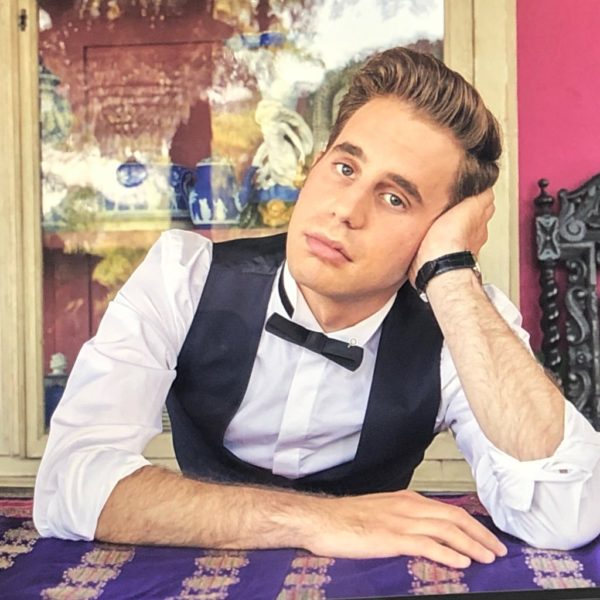 Actor and singer Ben Platt will perform at the GLAAD Media Awards in New York City next month.
GLAAD announced on Wednesday that the Tony-winning "Dear Evan Hansen" actor and star of Netflix's "The Politician" will be singing as part of the New York ceremony, which is the 31st annual presentation of the awards, taking place at the Hilton Midtown on Thursday, March 19.
Platt, in addition to his acting on stage and screen, is an Atlantic Records recording artist who released a critically acclaimed debut album ("Sing To Me Instead") in March of 2019. He has been nominated for a Golden Globe for his role on Ryan Murphy's "The Politician," which is also nominated for a GLAAD Media Award this year. He is currently filming season two of the show.
The LGBTQ media advocacy organization also announced that comedian Jaboukie Young-White ("The Daily Show with Trevor Noah"), the cast of FX's "Pose," and actress Emily Hampshire ("Schitt's Creek") will be among the special guests for the evening.
As previously announced, GLAAD will honor award-winning actress, producer, and activist Judith Light with the Excellence in Media Award, and award-winning screenwriter, producer, and director Ryan Murphy will receive the Vito Russo Award. Lilly Singh, openly bisexual executive producer and host of NBC's "A Little Late with Lilly Singh," will host the ceremony.
In addition, the organization will be presenting Taylor Swift with its Vanguard Award, and Janet Mock with the Stephen F. Kolzak Award, at a second ceremony in Los Angeles on Thursday, April 16.
GLAAD also announced previously that Special Recognition honors will be bestowed to Netflix's "Special," and for pioneering LGBTQ journalists Mark Segal and the Blade's own Karen Ocamb.
The GLAAD Media Awards honor media for fair, accurate, and inclusive representations of LGBTQ people and issues. This year, over 175 nominees will be competing in 30 categories, including the returning category for Outstanding Broadway Production.
For a full list of nominees for the 31st Annual GLAAD Media Awards, click here.
'Doña Rosita' marks reunion of three Spaniards at GALA
An excellent cast and dynamic staging elevate stellar production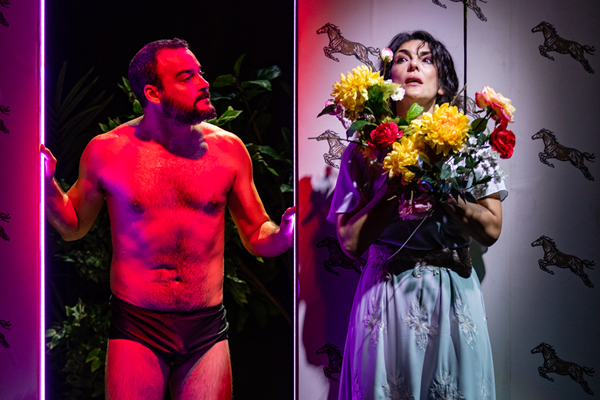 Doña Rosita la soltera
Through Oct. 3
GALA Hispanic Theatre
3333 14th Street, NW
$35-$48
galatheatre.org
In the 1930s, Federico García Lorca, 20th century Spain's greatest poet and dramatist, was writing plays about a woman's place in the world. In fact, Lorca, who was gay, was exploring women's souls in an unprecedented way for Spain, or anywhere really. His insight is frequently credited, in part, to his sexuality.
Now at GALA Hispanic Theatre, Lorca's "Doña Rosita la soltera (Doña Rosita the Spinster)" tells the story of Rosita, an unmarried woman who subsists on definite hopes of marrying a long-distance fiancé. Whether it's to keep the populace at bay or to feed a romantic fantasy, isn't completely clear, but years — decades, in fact — pass, and very little changes.
Set in the conservative world of middle-class Granada (Lorca's native province), the 100-minute play, performed in Spanish with English surtitles, spans the 1880s through the early 1900s, constrictive years for women in Spain. When Lorca wrote "Doña Rosita" in 1935, on the eve of the Spanish Civil War, he appreciated the recent gains made surrounding women's rights and foresaw further, imminent progress. Then, just a year later at age 38 and at the top of his game, Lorca was unlawfully arrested and murdered by Franco's rightwing thugs. All was lost.
Adapted by out writer Nando López, GALA's offering strays from Lorca's original in various ways: there are fewer characters, and the older Rosita serves more as a narrator, interacting with her younger self. Lorca's glorious poetry remains mostly intact.
Still, the title character's tale is clear: Orphaned as a child, Rosita (Mabel del Pozo) goes to live with her devoted aunt (Luz Nicolás) and uncle (Ariel Texidó), an avid gardener. As a young woman, she falls in love with her first cousin (also played by Texidó), and they're engaged. Despite the fiancé leaving Spain to join his aging parents on their sizeable farm in Tucumán, Argentina, the young lovers remain betrothed.
Domestic life goes on. With the support of relations, and the family's devoted but skeptical housekeeper (Laura Alemán), Rosita assembles a first-rate trousseau, and the affianced pair continue to exchange heartfelt letters. At one point, there's talk of marriage by proxy – an idea scoffed at by some of the household and neighbors.
The sameness of the unchanging household is offset by out director José Luis Arellano's dynamic staging, an excellent cast, actors nimbly changing characters onstage with the help of a hat or cravat fished out of a chest of drawers, Jesús Díaz Cortés' vibrant lighting, and incidental music from David Peralto and Alberto Granados. Alemán, so good as the shrewd housekeeper from the country (a place Lorca respected) also assays a spinster who comes to tea. And Catherine Nunez characterizes feminine youth, scornful of Rosita's unattached status. Delbis Cardona is versatile as the worker and Don Martin, a teacher charged with educating the ungrateful offspring of Granada's rich.
After a rare outdoor excursion to the circus, Rosita wrongly claims to have seen her would-be groom working with the troupe, but the housekeeper is quick to point out that the well-built puppeteer is by no means her stoop-shouldered barefoot fiancé, adding that more and more Rosita is seeing her faraway love in the face of the men about Granada. Swiftly, the aunt reminds the housekeeper to know her place – she's allowed to speak, but not bark.
Visually, the passage of time is indicated by the hemline and cut of Rosita's dresses (designed by Silvia de Marta), and the mid-play dismantling of the set (also de Marta), opening the family's rooms and garden to what lies beyond.
After intermission, six more years have passed and the narrative is more straightforward and patently compelling. Rosita's aunt, now a pissed-off, generally miserable widow in reduced circumstances, is packing up to move. It's been hard running a house, she says. And it's harder scrubbing the floors, replies the faithful housekeeper.
And it's here that del Pozo shines with Rosita's revelatory monologue, a searingly true, passionately delivered speech worth the price of a ticket.
"Doña Rosita" marks a collaborative reunion of three Spaniards – writer López, director Arellano, and actor del Pozo – who all worked on GALA's 2015, multi-Helen Hayes Award-winning production of Lorca's politically controversial "Yerma," the story of another complicated Spanish woman. 
A bisexual coming-of-age tale with heart
'Things We Couldn't Say' offers pleasant surprises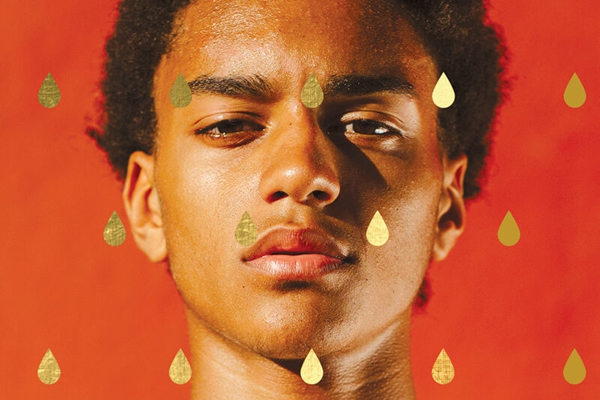 'Things We Couldn't Say'
By Jay Coles
c.2021, Scholastic $18.99/320 pages
You'd like an explanation, please.
Why something is done or not, why permission is denied, you'd like to hear a simple reason. You've been asking "Why?" since you were two years old but now the older you get, the more urgent is the need to know – although, in the new book "Things We Couldn't Say" by Jay Coles, there could be a dozen becauses.
Sometimes, mostly when he didn't need it to happen, Giovanni Zucker's birth mother took over his thoughts.
It wasn't as though she was the only thing he had to think about. Gio was an important part of the basketball team at Ben Davis High School; in fact, when he thought about college, he hoped for a basketball scholarship. He had classes to study for, two best friends he wanted to hang out with, a little brother who was his reason to get up in the morning, and a father who was always pushing for help at the church he ran. As for his romantic life, there wasn't much to report: Gio dated girls and he'd dated guys and he was kinda feeling like he liked guys more.
So no, he didn't want to think about his birth mother. The woman who walked out on the family when Gio was a little kid didn't deserve his consideration at all. There was just no time for the first woman who broke his heart.
It was nice to have distractions from his thoughts. Gio's best friends had his back. He knew pretty much everybody in his Indianapolis neighborhood. And the guy who moved across the street, a fellow b-baller named David, was becoming a good friend.
A very good friend. David was bisexual, too.
But just as their relationship was beginning, the unthinkable happened: Gio's birth mother reached out, emailed him, wanted to meet with him, and he was torn. She said she had "reasons" for abandoning him all those years ago, and her truth was not what he'd imagined.
There are a lot of pleasant surprises inside "Things We Couldn't Say."
From the start, author Jay Coles gives his main character a great support system, and that's a uniquely good thing. Gio enjoys the company of people who want the best for him, and it's refreshing that even the ones who are villains do heroic things.
Everyone in this book, in fact, has heart, and that softens the drama that Coles adds – which leads to another nice surprise: there's no overload of screeching drama here. Overwrought teen conflict is all but absent; even potential angsts that Gio might notice in his urban neighborhood are mentioned but not belabored. This helps keep readers focused on a fine, relatable, and very realistic coming-of-age story line.
This book is aimed at readers ages 12-and-up, but beware that there are a few gently explicit, but responsibly written, pages that might not be appropriate for kids in the lower target range. For older kids and adults, though, "Things We Couldn't Say" offers plenty of reasons to love it.
5 little questions for bounce queen Big Freedia
New tour comes to D.C. on Sept. 29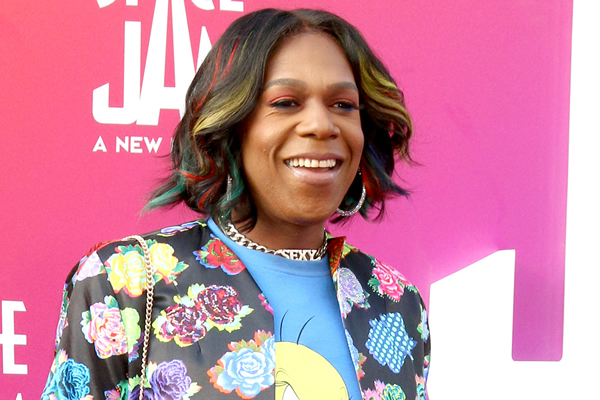 There wasn't much good news coming out of Katrina-ravaged New Orleans in 2005, but bounce music queen Big Freedia changed that narrative when she returned to the Big Easy to uplift community spirits with her high-energy stage performances.
She was already well known in the area, having made a name for herself on the Crescent City club scene, and she was just starting to break out nationally. Fast forward a decade to 2016 and she was a full-fledged star featured on Beyoncé's "Formation," and Drake's "Nice For What" in 2018. In 2021, after a lengthy hiatus due to the COVID-19 pandemic, Freedia is bigger than ever, with a current tour and a new album, "Big Diva Energy." The D.C. stop on the tour is Sept. 29 at Lincoln Theatre; tickets available at ticketnetwork.com.
WASHINGTON BLADE: You have a penchant for purses. What's a favorite in your own collection, and what's one you can't wait to get your hands on?
BIG FREEDIA: Michael Kors is one of my all time favorites, but I can't wait to get my hands on the new Tory Burch tote that I ordered. It's burgundy and I cannot wait for it to arrive!
BLADE: You always have the wildest looks. Where does your style inspiration come from? What's one place you love to source your pieces?
BIG FREEDIA: My looks are inspired by anything and everything I see. I can be at the grocery store, watching a movie, or touring in a new city and get ideas and style inspiration. My secret sourcing spot is on Melrose Avenue in L.A. I won't tell you the name though; it's my secret.
BLADE: You're also a gun-violence activist. Your brother was killed a few years ago by gunfire, and you've been shot yourself. A documentary on the subject called "Freedia Got a Gun" – starring you – is available to stream on Peacock. Was this a cathartic project for you?
BIG FREEDIA: I haven't the slightest idea how to solve the awful gun violence problem we have in America. I do believe in prevention though, and I know that mental health is a very important part of it for our Black and LGBTQ+ youth – all youth. If kids have hope and opportunities, a life of violence will be much less likely. I am very much an advocate of mental health services and support in our communities.
BLADE: What do you have planned for your fans that have waited so long to see you on tour?
BIG FREEDIA: A Big Freedia show is a big party, so they can expect an even bigger party since we've been in our homes. Extra energy, extra Bounce! All I can say is please BE VACCINATED if you come to a show and let us all celebrate safely.
BLADE: Tell me all about your next album. Are there any fire collabs in the works?
BIG FREEDIA: I'm very excited about my new project. It's called "Big Diva Energy." I wanted this to be my album and reflect my voice, so I didn't get collabs. My homegirl, Boyfriend, is on one track. We've worked a ton together this year, but she's the only one.
Mikey Rox is an award-winning journalist and LGBTQ lifestyle expert whose work has been published in more than 100 outlets across the world. Connect with Mikey on Instagram @mikeyroxtravels.