February 5, 2020 at 5:37 am EST | by John Paul King
Liza sparkles in new Variety cover story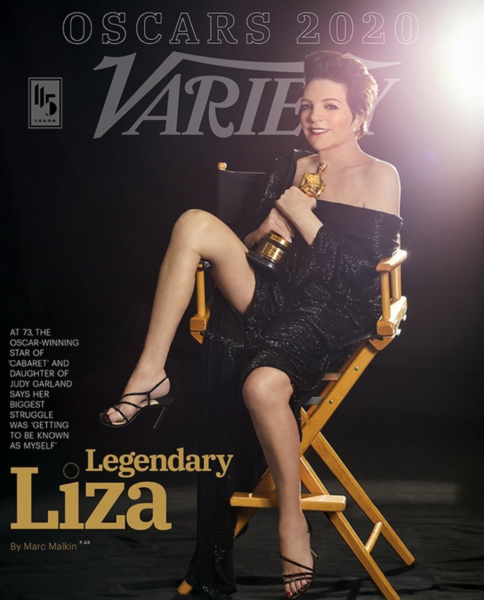 Iconic show biz diva Liza Minnelli has stepped into the spotlight once again, this time for a Variety cover story in which she takes us on a deep dive into her storied past, offering reminiscences about her famous mother, her movie career, and her struggles with addiction – along with anecdotes that reveal how truly charmed her life has been, regardless of its ups and downs.
The 73-year-old Minnelli, for those just arrived on Planet Earth, is the daughter of Judy Garland and film director Vincente Minnelli; like her mother, she has developed an enormous following in the LGBTQ community, especially among gay men.
In the lengthy article, which also features comments from a few of the EGOT performer's famous friends and collaborators, she doesn't talk about that.
She has a lot to say, however, on many other topics.
Some of the highlights are below.
About her relationship with fashion designer Halston:
"What he did for me, he didn't do for anybody else."
On Bob Fosse, who directed her Oscar-winning "Cabaret" performance:
"I have scoliosis, and he noticed that because when I'm standing, sometimes it looks like a little knock knee. He noticed that one leg went higher than the other. He took all my mistakes or things that I did that I thought were awful or he thought were unusual and he used them."
On growing up with celebrity parents:
"My parents were my parents. I didn't know that I had to dodge questions about Mama until people started asking me questions."
On following in her mother's footsteps:
"The hardest part was getting to be known as myself as opposed to somebody's daughter."
On her Broadway education:
"I went to see shows. My dad was nice enough to tell the producers to let me in. I watched a lot of them from the back, so I could see every detail."
On her memories of winning the Academy Award:
"[My] father screamed and he gave me tinnitus. I had tinnitus because of the way my father screamed at the Oscars, honestly."
About her famous mother:
"We had such fun because she was so funny. She was funny, and she loved her kids so much. She was protective and very strict. She wanted you to do the right thing, like any mother. It's that simple."
About the recent film, "Judy," detailing Garland's final days:
"I hope [Zellweger] had a good time making it."
On the subject of whether she would like to act again, Minnelli replied simply, "Oh, sure." When asked what she would like to do, she said, with characteristic pluck:
"Whatever comes up. I've always been like that."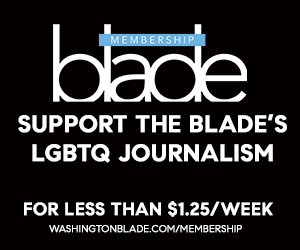 Sign Up for Blade eBlasts