Retrocesos en derechos LGBTQ en las Américas 'son muy preocupantes'
Retrocesos en derechos LGBTQ en las Américas 'son muy preocupantes'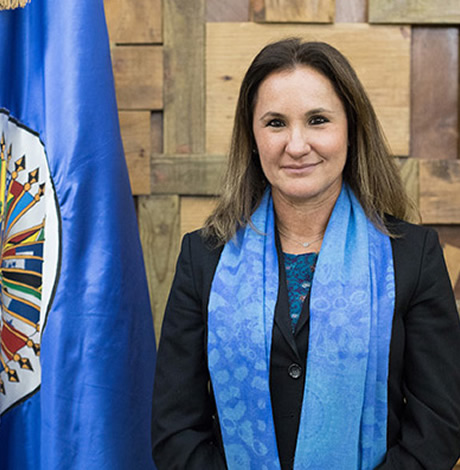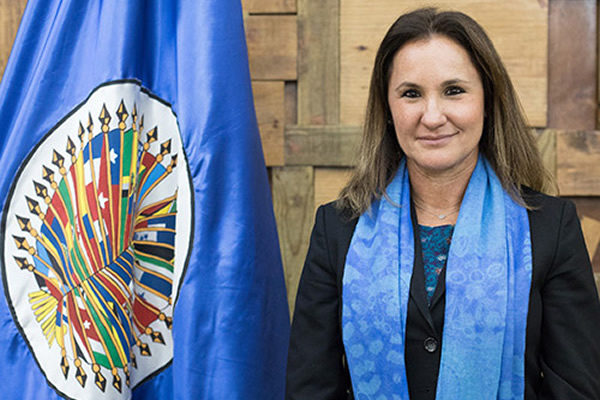 Nota del editor: Esa nota es la primera parte de una entrevista de tres partes con la Comisionada Flávia Piovesan de la Comisión Interamericana de Derechos Humanos. Las otras dos partes saldrán en el sitio web del Washington Blade durante los próximos días.
La Comisionada Flávia Piovesan de la Comisión Interamericana de Derechos Humanos el viernes dijo al Washington Blade durante una entrevista en Chile que los retrocesos de derechos humanos para la población LGBTQ en las Américas "son muy preocupantes."
"En la región tenemos un gran empoderamiento de los grupos más conservadores que son muy focalizados incluso en la Asamblea General de la OEA", afirmó Piovesan al Blade.
Desde que Donald Trump se sentó en la Casa Blanca los derechos de la población LGBTQ se estancaron y años de conquistas comenzaron a retroceder.
La administración de Trump en 2019 prohibió nuevamente a las personas abiertamente trans de las fuerzas armadas.
La Casa Blanca ha defendido la libertad religiosa en casos de derechos LGBTQ que se han presentado ante la Corte Suprema. El Departamento de Estado el año pasado lanzó la Comisión de Derechos Inalienables con miembros que se oponen la igualdad en el matrimonio y otros derechos para la población LGBTQ.
El vicepresidente Pence en 2015, cuando era gobernador de Indiana, firmó una ley que permite a las empresas negarse a servir a parejas del mismo sexo. Los legisladores la enmendaron en medio de llamamientos para boicotear el estado y indignación de empresas y activistas LGBTQ.
Piovesan dijo al Blade que los retrocesos de derechos humanos para la población LGBTQ no solo afectan a Estados Unidos.
Según la Comisionada y Relatora para los derechos LGBTQ, "hay un movimiento religioso que combate la llamada ideología de género, que ataca a través de la religión los derechos de las personas LGBTI".
"Hay una libertad religiosa que involucra un derecho a tener una religión, de no tener cualquier religión o de cambiarse de religión, pero el punto básico es un Estado secular y laico, en el que la religión no admite el dominio íntimo del sagrado dominio personal, el mundo interior", explicó la Comisionada de la CIDH al Blade.
Bajo su perspectiva la religión "no puede incidir con la relación pública y secular que debe llevar el Estado. Ese es un punto clave que me parece, es muy importante".

"Si hay algunos intentos religiosos de combatir y atacar los derechos de las personas LGBTI, el punto de partida es la igualdad y prohibición de discriminación. El derecho a la libertad religiosa encuentra este límite en la igualdad y la prohibición de la discriminación", subrayó Piovesan.
"Tenemos derechos logrados y conquistados. Hay que tener una lucidez y una seriedad para aplicar las estrategias más efectivas para cambiar eso", concluyó.
Glenn Youngkin sworn in as Va. governor
Republican backed teacher who opposed trans student guidelines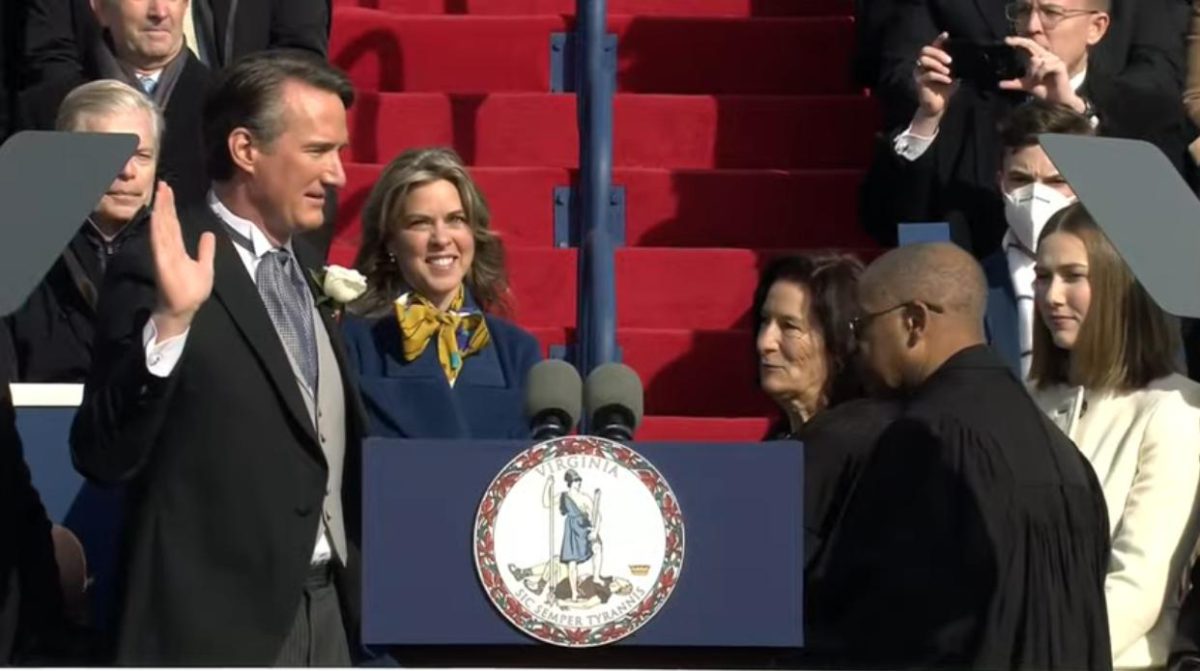 Republican Virginia Gov. Glenn Youngkin took office on Saturday amid concerns that he will seek to curtail LGBTQ rights in the state.
"Today we gather not as individuals, not as Republicans and Democrats," said Youngkin after his swearing in. "Today we gather as Virginians."
Former Gov. Ralph Northam and U.S. Sen. Tim Kaine (D-Va.) are among those who attended the ceremony that took place at the State Capitol. Terry McAuliffe, who Youngkin defeated in the general election, did not attend because of a COVID-19 scare.
Youngkin during his campaign against McAuliffe expressed support for Tanner Cross, a gym teacher at a Leesburg elementary school who was suspended from his job after he spoke out against Virginia Department of Education guidelines that are designed to protect transgender and non-binary students. Youngkin has also said he does not support allowing trans children to play on sports teams that are consistent with their gender identity.
Youngkin on Thursday named Elizabeth Schultz, an anti-LGBTQ former member of the Fairfax County School Board, to his administration.
"We will remove politics from the classroom and focus on the essentials," said Youngkin in his inaugural speech, without specifically mentioning LGBTQ students.
He added "parents should have a say in what is taught in schools."
Youngkin has also expressed his opposition to marriage equality, but stressed it is "legally acceptable" in Virginia and would "support that" as governor.
Lieutenant Gov. Winsome Sears and Attorney General Jason Miyares also took office on Saturday.
Winsome, a former member of the Virginia House of Delegates, is the first woman and first female of color elected lieutenant governor. Miyares, a former House member whose mother was born in Cuba, is Virginia's first Latino attorney general.
Youngkin in his inaugural speech noted "the people of Virginia just elected the most diverse leadership" in the state's history. Youngkin's first executive order ends "the use of" so-called "critical race theory" (which is not taught in Virginia schools) and other "divisive concepts" in Virginia's public schools.
The General Assembly's 2022 legislative session began on Wednesday.
Republicans control the House by a 52-48 margin. Democrats have a 21-19 edge in the Virginia Senate.
Murdered Honduran transgender activist buried
Thalía Rodríguez shot outside her home on Monday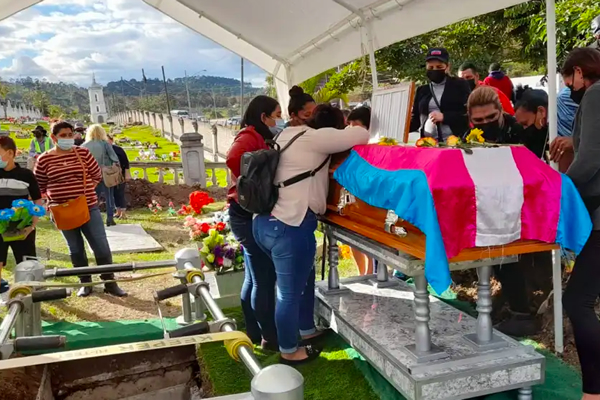 The Washington Blade on Thursday published a Spanish-language version of this story from Reportar sin Miedo, the Blade's media partner in Honduras.
A prominent transgender activist in Honduras who was murdered on Monday has been buried.
Reportar sin Miedo reported activists are among those who attended Thalía Rodríguez's funeral that took place in Tegucigalpa, the country's capital, on Tuesday.
Rodríguez led Asociación Cozumel Trans, a Honduran trans rights group.
The U.S. Embassy in Honduras, the Office of the U.N. High Commissioner for Human Rights in Honduras and the U.N. Refugee Agency have all condemned Rodríguez's murder. U.S. Agency for International Development Administrator Samantha Power in a tweet said she was "horrified" by the murders of Rodríguez and Pablo Hernández, a leader in Honduras' indigenous Lenca community who was killed on Sunday near San Marcos de Caiquín, a municipality in the country's Lempira department, while he was on his way to church.
I'm horrified by the murders of prominent human rights defenders in Honduras: LGBTQI+ advocate Thalía Rodríguez & Lenca indigenous leader Pablo Hernández. We call for prompt and impartial justice. For the benefit of all Hondurans, these attacks on activists must end. pic.twitter.com/F14wloALBA

— Samantha Power (@PowerUSAID) January 11, 2022
Va. school board names new chair who called for burning books
Kirk Twigg backed torching of materials with "sexually explicit" content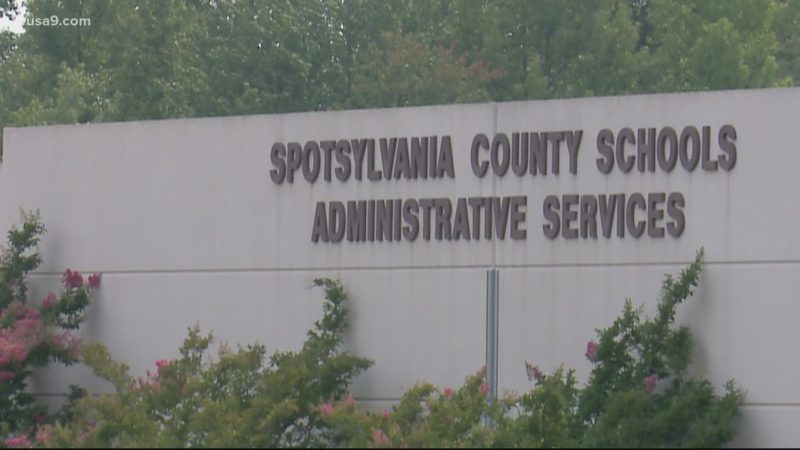 The Spotsylvania County School Board voted Monday to name Kirk Twigg, who advocated for burning books he deemed "sexually explicit" in November, as its new chair. 
His win gives conservatives the majority on the board as Republicans across the country continue an effort to ban books dealing with LGBTQ issues and racism from schools.
Spotsylvania County has been involved in the controversy from the beginning, voting last year to remove books containing "sexually explicit" materials — only to rescind the order a week later.  
Monday's board meeting, Twigg's first as chair, would prove to be disorganized and, at times, unruly.
Twigg's first order of business was to call an unscheduled, closed-door session, which may have violated Virginia's open meeting requirements. According to Virginia Code, a closed meeting cannot be called without a public body approving a motion that states the subject matter and the purpose of the meeting, as well as an applicable exemption from open meeting requirements.
After the board returned from the closed-door session, Twigg said well-regarded Superintendent Dr. Scott Baker would be fired without cause. Baker had already announced he would be resigning at the end of the school year in December.
After Baker decided to resign, a longtime Spotsylvania resident penned a letter in the Free Lance-Star, calling him "the finest superintendent, by far."
"Dr. Baker is trusted and respected by parents, students and employees of Spotsylvania Schools; and he never lost sight of his mission for good reason," it read. "He did so despite the noise and disruption from those few board members dedicated to bringing political disruption and dissidence into our public educational system. Shame on the few."
As Twigg made the announcement, another member of the board interrupted him, saying: "Um, Mr. Twigg, no he is not. You need to make a motion — there needs to be a motion and a vote."
Board members continued to speak over each other as conservative members attempted a vote. But Board Member Nicole Cole told the chairman she had comments.
"I believe that the board members who have lodged this termination owe our citizens and our students of Spotsylvania County a justification for firing Dr. Baker," said Cole. "You have not stated any justification or ability to fill the position. How is this good for the students, the children of Spotsylvania? How does this make sense?"
In a rebuke of the chaotic meeting, she added that Twigg "couldn't even properly chair a meeting."
After approximately 7 minutes of heated discussion where members from both sides got noticeably frustrated, the board voted 4-3 to fire Baker.
Twigg, Lisa Phelps, April Gillespie and Rabih Abuismail, who also advocated for burning books, voted in favor.
The Free Lance-Star reported that Baker was escorted from the building before the board returned from the second closed-door meeting.
An emergency meeting has been scheduled for Friday to name an interim superintendent.
"It's just very sad to hear that a superintendent who has been fully engaged in this community for 10 years is just let go with no rhyme or reason," said Board Member Dawn Shelley, while noting Baker's accomplishments.