February 7, 2020 at 6:08 pm EST | by Philip Van Slooten
Md. House committee holds hearing on name change bill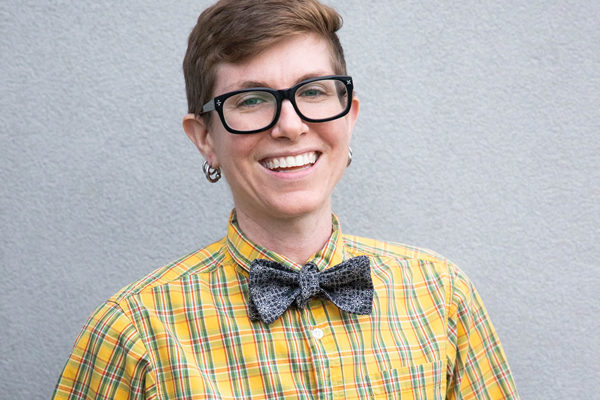 A Maryland House of Delegates committee on Wednesday held a hearing on a bill that would waive the publication requirement for people who are undergoing a name change procedure through the courts.
State Del. Emily Shetty (D-Montgomery County) introduced House Bill 427 that was before the House Judiciary Committee.
"Publication right now may be to publish your old name and your current name in the newspaper," Lee Blinder, executive director and founder of Trans Healthcare MD told the Washington Blade. "And a lot of newspapers place it online forever."
"There are a couple of groups who would be very positively impacted by the removal of this requirement," testified Shetty, stating the requirement can have "devastating and dangerous results" for victims of domestic violence and transgender individuals seeking to change their names for reasons of safety and privacy.
C.P. Hoffman, the interim legal director for FreeState Justice, Maryland's statewide LGBTQ advocacy group, testified "the big concern for the transgender community is that we are subjected to heightened discrimination and violence compared to the broader community and publication can make this worse in a lot of ways."
Hoffman, who uses they pronouns, stated the current publication requirement "can make our trans status just a Google search away."
"Persons who desire to transition, particularly at a younger age, may not be in a supportive environment and may face resistance and harassment from others who learn of their intentions," Jeremy Browning, founder and executive board chair of Annapolis Pride, told the Blade.
Hoffman explained trans individuals escaping abusive families face a return of that abuse once their name change becomes "Google-able" and outs them as a result.
They testified at Wednesday's hearing about a University of Maryland professor whose name change was the first result on a Google search, ahead of his list of numerous publications. The professor was thus outed as trans before anyone could read and evaluate his work.
However, previous versions of the bill, one for adults and one for minors, failed last session, and committee members on Wednesday still had questions for this current version.
Delegates Susan McComas (D-Hartford County) and Nicole Williams (D-Prince George's County) asked questions raised by a letter from the Maryland judiciary concerned with a loss of judicial decision making in the process of granting waivers.
Shetty; Hoffman and Lisae Jordan, who represented the Maryland Coalition Against Sexual Assault each explained how the wording of the current law "discourages judges from waiving publication" even under dire and at times life-threatening circumstances.
"Women in extremely violent domestic situations need to change their names for their own safety," Jordan testified. "It is not right to put their names on the internet and allow anyone to find them."
"The judges are not granting them?" asked McComas of the current publication waiver requests.
"In some cases, they are not," said Jordan. "Not only in the trans cases but also in cases involving violence … I think some well-meaning judges who might otherwise grant the waiver feel bound by this case law."
Hoffman told the Blade the proposed bill "wouldn't restrict the ability of judges to decide on the merits of the name change itself" but would ease an outdated bureaucratic requirement that only does harm at this point.
The hearing concluded with no opposition testimony which Hoffman said was a change from last year when creditor, newspaper and parent lobbying groups testified.
They noted this is part of the trend away from this requirement as represented by D.C., Puerto Rico and 16 states that have abolished it.
"No one is looking through papers looking for name changes," they laughed. The bill will now either be sent to subcommittee to consider amendment or be voted on by the committee in a subsequent meeting.