February 8, 2020 at 10:12 am EST | by Thom Murphy
Strong releases from Kesha, Trainor ignite airwaves, streaming platforms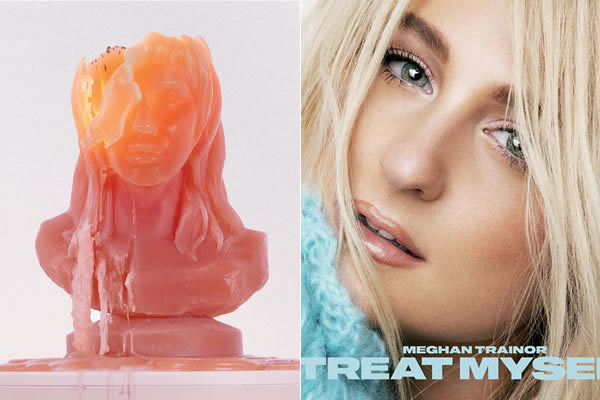 We're off to what's shaping up to be a deliciously big year for women in pop. Selena Gomez and Halsey released new albums in January and Meghan Trainor and Kesha (stylized as Ke$ha until the release of her 2017 "Rainbow") have new albums out last week.
It's hard to believe that "TiK ToK," Kesha's first single as a solo artist, reached the no. 1 spot on Billboard exactly one decade ago. Her 2010 debut album "Animal" was followed by the platinum EP "Cannibal" in the same year. Singles like "We R Who We R," "Die Young," "Timber" and "Blow" still dominate club play. If pop music continues to be remembered by decades, the 2010s may well be the decade of Kesha — certainly the first half. Bawdy, dancey, unapologetically electronic, masterfully produced — these are all defining features of Kesha's artist output. Vocal virtuosity is sidelined in favor of her distinctive party girl persona.
Kesha's 2017 comeback "Rainbow" was something of an anomaly. With singles like "Praying," she was clearly trying to revise her previously successful formula and add some depth to her artist production. "High Road" is the brilliant culmination of her previous work, seamlessly incorporating a variety of genres, yet it remains fiercely distinct. It is both a return to the Kesha of "TiK ToK" and marked evolution from that Kesha — a perfect balance of playful and serious, innovative and mature.
Take, for instance, lead single "Raising Hell," which features Big Freedia. It's a bouncy anthem that manages a thumping pop bassline and churchy, gospel feel at the same time. There is even a fabulous breakdown with bluesy organ. It's refreshing to see the effects of gospel beyond Kanye West. Like "Praying," Kesha cleverly appropriates religious language for her un-religious party anthem: "I'm all fucked up in my Sunday best/no walk of shame 'cause I love this dress/hungover, heart of gold, holy mess/doin' my best, bitch, I'm blessed." Kesha has always been lyrically strong, if not vocally, but "High Road" takes it to a new level. In lieu of the empty monotony of overdone, feel-good tropes, Kesha has a sense of humor.
The song "Honey" is different sort of song. The influence of rock groups like the Red Hot Chili Peppers is evident from the first guitar stroke. The stripped down instrumentation gives one of several opportunities on this album to appreciate Kesha's soulful vocals. The song "Cowboy Blues" is another outlier, an unexpected hipster-girl tune with ukulele — think Zooey Deschanel's band She & Him. But, as usual, Kesha puts her own spin on quirky.
Perhaps, the biggest surprise of the new album is "Resentment," which features Beach Boys co-founder Brian Wilson, country artist Sturgill Simpson and the singer Wrabel. It is a beautiful country song and it could reasonably find its way onto the country charts. It's a crossover into country from the other direction, a sort of reverse Faith Hill. It perhaps speaks to the vitality of country music in the past several years thanks to artists like Margo Price.
But in addition to the surprises, Kesha still leaves us with a healthy dose of raucous party music. "Kinky" is a delightful up-tempo dance track that celebrates sexual freedom and polyamory: "Monogamy ain't natural/at least not for me and you/we're in our own dimension/we're making up our own rules." It's like the 2020 update to Katy Perry's now classic (and now utterly uncontroversial) "I Kissed A Girl." And as always, Kesha gives us a taste of the carnivalesque with "Potato Song (Cuz I Want To)."
"Treat Myself" is Meghan Trainor's third studio album, and she's come a long way since her emergence on the charts with the release of her no. 1 debut album "Title" in 2015. The singles "All About That Bass" and "Like I'm Going To Lose You," which features John Legend, both from her debut, have over 500 million streams on Spotify. The new album has been in progress for some time, and is a slick, well-produced pop album.
The catchy lead single "No Excuses" was released in 2018 and has already had extensive radio play. But the album is fairly robust and offers several other excellent tracks. "Wave," released as a single last fall, is a heavily electronic anthem that showcases Trainor's well-harnessed vocal abilities. Of the singles, it's hard not to be a partisan of "Nice to Meet Ya," a collaboration with Nicki Minaj. It has similar feel to hip-hop dance tracks from the early 2000s and the way Minaj's punctuates the last word in each line of her verse is in some ways reminiscent of songs like J-Kwon's 2000 "Tipsy."
"Genetics," a collaboration with the Pussycat Dolls (who knew they were still around?), is an impeccable dance track. The bass line would make even the most resistant person in the friend group sway along. It makes me nostalgic for the Pussycat Dolls of "Don't Cha" and "When I Grow Up." And Trainor gives some needed vocal competence to the pulsing beat.
Perhaps the most delightful part of the new album is the song "Funk," Trainor's funky answer to Mark Ronson and Bruno Mars' 2014 "Uptown Funk." In fact, it feels like it might have started an improvised riff on it. But it strikes a groove all of its own, and the horns take on something of Michael Jackson feel, as the chorus cleverly hammers away: "I miss the way we used to funk." It is an inspired new direction for Trainor's music. But if there is one thing to reproach Trainor for, it's that her lyrics peddle in endless strings of cliché. She could stand to learn a thing or two from Kesha on that front.