Northwest charm meets outdoor wonderland in Portland
Gorgeous outdoor sites, friendly queer nightlife, but beware of hidden hotel fees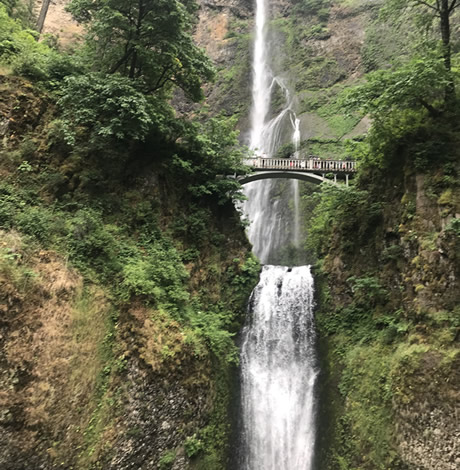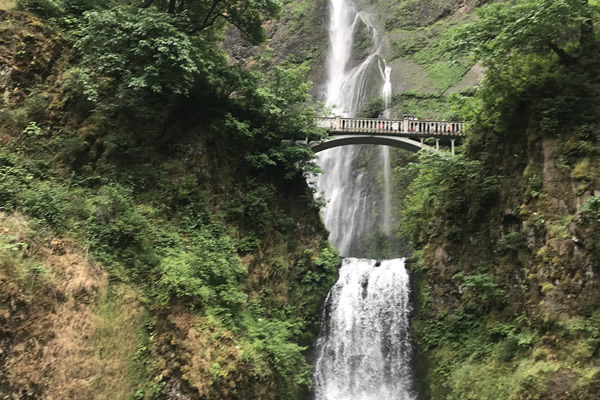 Portland, Ore., makes for a perfect vacation that combines the stunning beauty of the Pacific Northwest with great food and libations and a vibrant, hip scene where LGBTQ life is integrated into the mainstream (albeit offbeat) culture.
Getting there
I took a one stop on Southwest out to Portland. I like Southwest because you don't pay extra for anything — bag checking is free, there is no ticket change fee and the fares are competitive (especially without the add ons). My other favorite airline, Alaska, also has plenty of flights to the Rose City.
Once at the airport, hop on the TriMet MAX light rail to downtown or environs. The fare is just $2.50. It is good for all MAX trains, TriMet buses and the Portland Streetcar. Plan your trip at trimet.org.
Portland is very walkable. The blocks are short and everything is close together. You won't need a rental car and of course it has a bike-sharing system as well as scooters. If you do rent a car, don't planning on pumping your own gas. It's against the law. Instead, the gas stations do it for you.
Where to stay
Portland downtown hotels frequently tack on a resort or "amenity fee" of around $30 a night to their already high rates. Stay at the Park Lane Suites and Inn instead and skip the fee and pay a lower rate. You get your own apartment and can enjoy the Goose Hollow-Nob Hill-Alphabet District neighborhood. It's a short walk to the downtown attractions, Washington Park (and the Rose Test Gardens), and the boutique shopping and restaurants on both NW 23rd. and NW 21st Avenue. Pick up a to go meal at the nearby Zaputo's Grocery Store. Details at parklanesuite.com.
What to do
A visit to Washington Park and the Rose Test Gardens just west of downtown is a must. The views of Mt. Hood are stunning and on a clear day you might catch a glimpse of Mt. St. Helens.
A visit to the Columbia River Gorge National Scenic Area (and Multnomah Falls) is another must. Catch the Gorge Express Shuttle (columbiagorgeexpress.com) from the Gateway Transit Center (on the Max light rail line) to Multnomah Falls. The short hike to the top of the falls is worth it. You can also catch the shuttle to the Rooster Rock State Park, one of the few state parks with its own clothing-optional beach.
Finally, the Shuttle continues onto Hood River for more views of the Gorge. You can catch the wind surfers in Hood River. If you have a car, return along the Washington State side by taking the Bridge of the Gods at Cascade Locks. You may want to explore Mt. Adams (the second highest volcano in the region) by taking the Hood River Bridge over to Washington.
Another option if you have a car is the notorious Fruit Loop. Head north from Hood River past fruit orchards, wineries and breweries. Details at hoodriverfruitloop.com.
Meet the locals for a run or walk in the Frontrunners Club. Members meet Saturdays at 9 a.m. at the Vera Katz Esplanade Riverwalk on the Willamette River. If you're lucky, Poison Waters (aka Kevin Cook) may drop by for the warm up. They also meet Tuesday evenings. The Adventuring Group also has lots of hikes to the nearby (and far away) attractions).
A walk along the Park Blocks south of downtown towards Portland State University is very pleasant. A visit to the huge Powell's Book is also a must. Just across Burnside Avenue from downtown, it's located in the Pearl District (formerly the Northwest Industrial District).
The Saturday farmers market is also fun and from there you can walk along the Tom McCall waterfront park for miles.
Nightlife
No trip to the Rose City is complete without seeing Darcelle XV's drag show at the Darcelle XV Showplace (208 N.W. 3rd). Darcelle (aka Walter Cole) at 88 is the oldest performing drag queen in the world and has been doing the shows for 47 years. A movie about her life comes out in September and Oregon Public Broadcasting did a documentary show on her called "That's no lady — that's Darcelle." Warning — the Rhinestone Cowboy scene is not for the faint of heart. Tickets by calling 503-222-5338.
Next door is CC Slaughters and Rainbow Lounge (219 N.W. Davis) which is a lot of fun.
Scandals Bar at 1125 S.W. Harvey Milk (aka S.W. Stark Avenue) is the only bar left on what was once Vaseline Alley (the gayborhood). It has a great outdoor patio. It's across the street from my favorite restaurant, Jake's (try the salmon) and one of my favorite hotels, The Mark Spencer. Gentrification of gayborhoods across the country have taken its toll and Portland is no exception. The notorious Majestic Steam Baths is now the Crystal Hotel. Portland still has two for now, Steam and Hawk's.
Other fun bars are Silverado at 610 N.W. Couch and Stag's at 317 N.W. Broadway both have dancers.
See portlandmercury.com for its LGBTQ bar review in the June 6-19 edition and a complete listing of all bars and clubs.
More info
Portland has a huge homeless population who literally camp everywhere downtown and along the 1-205 Freeway. It's even worse than San Francisco.
Also, the downtown hotel rates are quite high and come with surprise resort fees to boot. Staying on the east side near the convention center is a bit cheaper. The airport hotels are also cheaper but away from the nightlife.
Bring an empty suitcase and replenish your wardrobe. Oregon has no sales tax (except on rental cars and hotels).
For more information and travel ideas, pick up a copy of The Willamette Week or The Mercury. The two alternative weeklies cover the city including LGBTQ activities.
Portland is a more charming and down to earth version of Seattle with a better climate including in the summer (as it actually gets one). The weather stays dry through the middle or end of September and the best hiking in the nearby mountains is during this time. The people are friendly and it is definitely worth a vacation visit. If you have time, you can catch Amtrak up to Seattle or even Vancouver, B.C.
I love the Northwest. With the volcanos, nearby ocean and year round greenery, it's also is one of the few places that still has a regional feel. You will want to come back.
Bill Malcolm is a former resident of Portland, Ore. He now lives in Indianapolis where he writes the nation's only LGBTQ+ value travel column as a hobby. It is a syndicated publication appearing in publications in Florida, Palm Springs, Chicago and other cities. 
This Zurich bar was once a meeting place for a secret gay society
Barfüsser is now Kweer and attracting a new generation of diverse patrons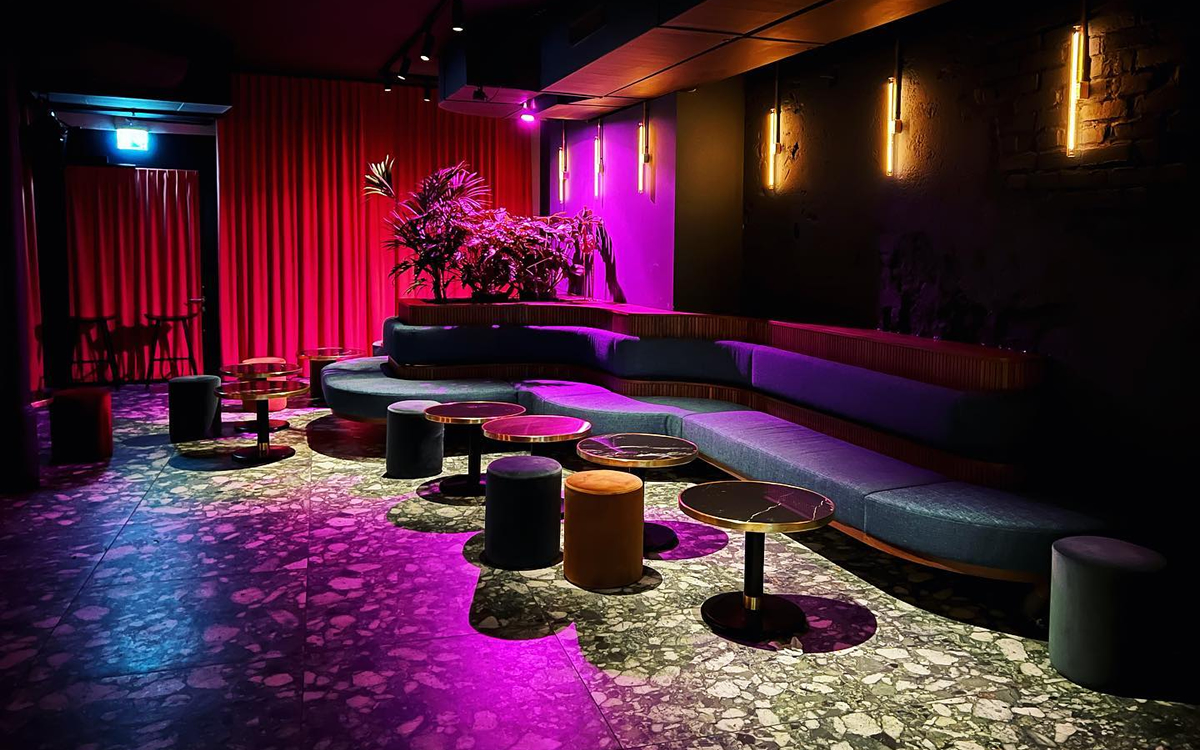 In 1942, as the Nazis were bombing their way around Europe, a quiet revolution was forming in Switzerland. The Swiss government decriminalized homosexuality that year, and the legal victory emboldened a group of gay men who had been secretly publishing a magazine. Der Kreis, a.k.a. The Circle, featured news, sexy stories and artwork, all about gay life in Switzerland, and most importantly there were details for upcoming parties at a nightclub in Zurich. With pages published in German, French, and English, The Circle was a lifeline for its subscribers, perhaps serving as their only glimpse of life beyond their oppressive reality.
With the absence of anti-gay laws in Switzerland, and the social scene created by The Circle's publishing team, Zurich became one of the gay capitals of the mid-20th century, where bands played for raucous parties and attendees dressed as their gender of choice. Just to the north in Germany, the Nazi regime arrested suspected homosexuals and imprisoned them in concentration camps, but gay Germans could take trains to Zurich and spend the weekend, dancing and drinking and engaging in taboo activities of the night.
Zurich's police tolerated the publishers of The Circle, on the condition that members had to be at least 20 years old. But social attitudes in Switzerland were still predictably conservative, and any public exposure of a homosexual lifestyle was grounds for immediately losing your job and eviction from your home. The Circle's parties were cloaked in secrecy. Attendance was restricted to registered members, and those registration lists were stored in a member's home, in an oven filled with wood, ready to ignite should the police invade looking for evidence for blackmail.
Those blackmail attempts began in the 1960s. Several gay men in Zurich were murdered by male prostitutes, but the killers claimed the "gay panic" defense, as if they had been coerced into being paid for sex by predatory older men, and the Swiss courts set them free. Mainstream press jumped on the story, also portraying the killers as the victims, and painted an image of Zurich as a pit of debauchery, which riled up the public. The police, embarrassed by the city's distasteful image, interrogated The Circle's publishers and threatened them with exposure if they did not disclose the names of their members. The publishers never caved to the threats, but the harassment led to the demise of The Circle, which ceased production in 1967, and those legendary parties disappeared.
All is not lost to history, however. In the 1950s, a bar opened in Zurich's Old Town historic district; called Barfüsser, it was owned by a liberal-minded husband and wife couple who defiantly hired a waiter who had been fired from his previous job for being gay. That bit of gossip spread quickly, mostly among the waiter's gay friends, and business flooded in, leading to Barfüsser quickly becoming one of Zurich's first gay bars. Women sat in the front, and men congregated in the back room, and it was in that back room where The Circle held meetings, amid the antics of dancing boys and drag queens and other shenanigans occurring around them.
Barfüsser soldiered on for decades and eventually closed in the early 2000s after the owners retired. The space was leased to a new business, a sushi restaurant, but in 2022 the restaurant moved out, and two local nightlife impresarios claimed the historic building. Marco Uhlig, who owns the nearby nightclub Heaven, a hotspot for Zurich's twink scene, and Sam Rensing, who owns restaurants outside of the city, worried that "the space might be occupied by a big gastro-chain," as explained by Rensing, and they wanted to return to its roots in European gay history. So they opened a bar there once again, now with the new name in the German spelling, Kweer.
The new Kweer is a beautiful lounge, with long serpentine couches and a small stage for shows, and the space opens early in the day as a coffeeshop, then changes to a posh cocktail bar in the evening. As progressive as it was in the 1950s when they hired their first gay employee, the bar is just as progressive now: instead of the self-imposed split of women in one room, men in the other, the crowd is entirely gender-friendly, with young patrons embracing their chosen pronouns and giving the place some fresh energy.
"We made sure to pivot the place as a queer space," said Rensing. "We really thought that it was imperative, that this place became a thriving queer space again, as it had been in the second half of the last century."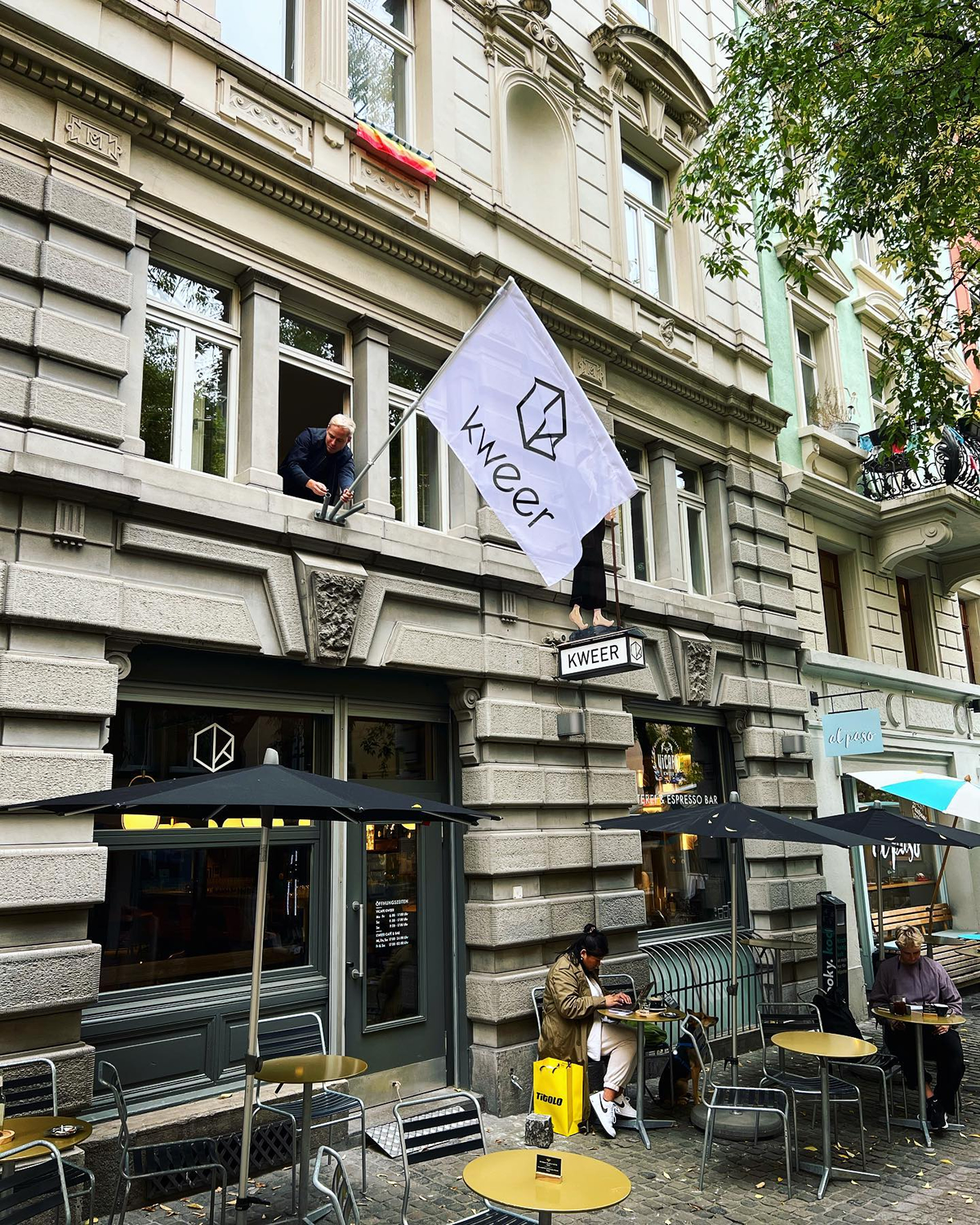 Sydney WorldPride is planning a celebration like no other
WorldPride is heading Down Under in 2023.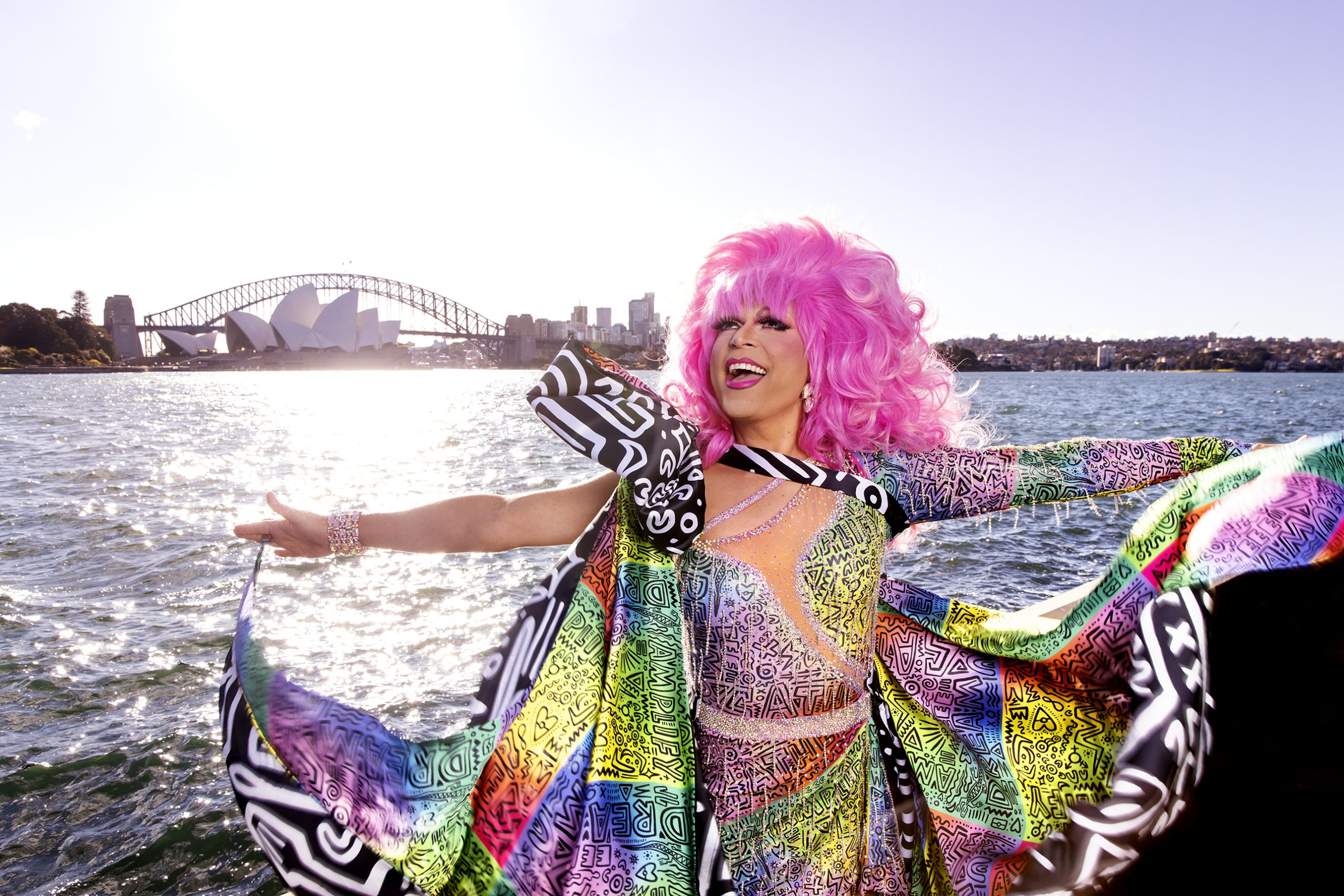 WorldPride is heading Down Under in 2023. Sydney, Australia, has been named the official location for WorldPride next year, and the cosmopolitan city is planning to go all-out to welcome LGBTQ+ guests from all over the world.
Consistently named one of the most LGBTQ+-friendly countries in the world, Sydney has 17 days of events and activities planned for Sydney WorldPride, with an expected attendance of half a million revelers. Whether you are looking to dance into the wee hours, experience art and culture or simply be yourself with 500,000 of your closest friends, there is something at Sydney WorldPride for everyone to explore.
According to Kate Wickett, Chief Executive of Sydney WorldPride, "Sydney's streets will be alive as thousands of people come together to celebrate the global LGBTQIA+ reunion the world has been waiting for."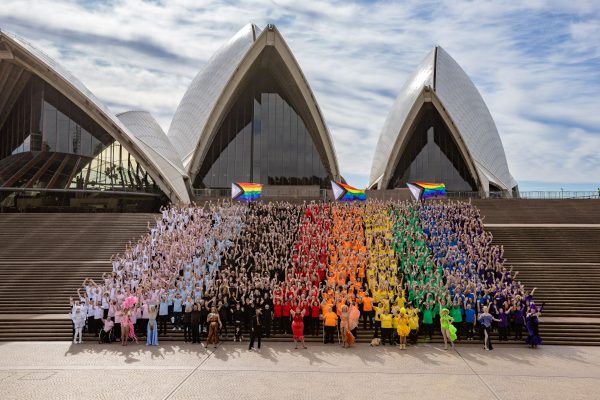 Events
With multiple events happening daily during Sydney WorldPride, here are some standouts.
The Human Rights Conference (March 1-3) is considered the centerpiece of WorldPride, and will focus on "global, regional and domestic human rights issues facing people based on their sexual orientation, gender identity and expression, and variations in sex characteristics." Tickets are available now and speakers include Executive Director of the Eastern Caribbean Alliance for Diversity and Equality Kenita Placide, Senator Sarah McBride and director of LGBT Rights Advocacy China, Yanzi Peng. It's expected to be the largest LGBTQIA+ human rights conference ever held in the Asia-Pacific region.
First Nations Gathering Space will be held at Carriageworks and take place over six nights (Feb. 23–28 ). There will be free exhibits to explore, plus theater experiences, dining and drag shows.
Mardi Gras Parade (Feb. 25) is the largest event of Sydney WorldPride and will celebrate Sydney Gay and Lesbian Mardi Gras' 45th anniversary. Expect to see 12,500 marchers and over 200 floats travel down Oxford Street for the first time since 2020.
Domain Dance Party (Feb. 26) will be the largest circuit party in Australian history. The seven-hour party will include sets from international DJs, dancers and surprise guests.
Ultra Violet (March 3) celebrates the women of WorldPride with an event curated by DJs and producers Sveta Gilerman and Jess Hill. Not just a dance party, Ultra Violet will also feature burlesque, performance art, visual art, cabaret and drag king performances.
Rainbow Republic (March 5) closes out WorldPride with a day full of DJ sets and live performances from artists including Muna, G Flip, Peach PRC, Alter Boy and BVT. The party will be hosted by actor/musician Keiynan Lonsdale ("Love Simon").
In addition to official events, there are dozens of Pride Amplified events, from drag brunches to networking events and niche parties.
How to get to Sydney WorldPride
Events for Sydney WorldPride are already beginning to sell out, so if you want to join the celebration, you'll want to book your tickets sooner rather than later. You might even be able to score a special Pride flight on Qantas out of Los Angeles.
Sydney WorldPride is working with approved travel providers to ensure guests are getting access to genuine WorldPride event tickets. Guests can bundle their World Pride and flight/accommodations with these approved vendors.
If you are traveling from the U.S., check out the following vendors:
Guests from other parts of the world, visit sydneyworldpride.com/travel-providers to see what vendors are recommended. And don't forget your valid passport!
Musing on the Shenandoah Valley and W.Va.
Area offers growing selection of farm-to-table cuisine, craft beer, and more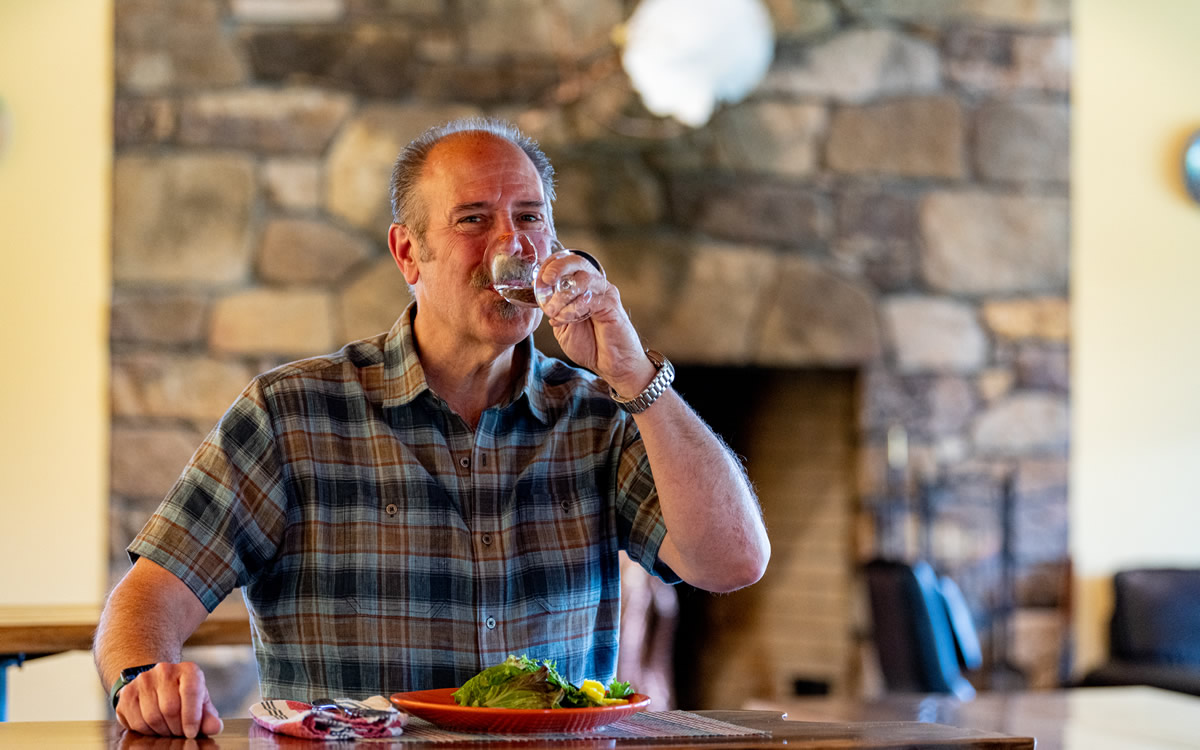 Back in 2005, when my husband Stephen and I bought our first cabin in Lost River, W.Va., a close DMV friend dubbed the area "17th Street with trees" and likened Rehoboth Beach to "17th Street with sand." We had been to Lost River once after we met in 1991 but had not returned due to work and professional scheduling conflicts. As we settled into our cabin, the exploring began locally in Hardy County. We went on ever-expanding jaunts to trail hike and learn about all the Shenandoah Valley had to offer.
When out and about, we enjoyed exploring the local food and wine options in addition to where to buy "this and that," like other grocery stores not in Hardy County and the closest Lowe's and Tractor Supply Company. We discovered more quality food and wine options in the Shenandoah Valley than we expected, leading us to some local favorites that became our regular haunts. A major part of our weekend exploration involved the Shenandoah Valley wine scene, which allowed us to expand our palates and better understand Virginia wine. The best and closest to Lost River is Muse Vineyards, located in Woodstock, Va., a 90-minute drive from the Beltway and close to some outstanding hikes. The Vineyard is also adjacent to the newest state park, Seven Bends State Park, named for the meandering curves of the Shenandoah River that uniquely flows south to north.
It was 2016 when we first discovered Muse, after its tasting room had just opened, it had already been awarded the 2015 Virginia Governors Cup for its 2009 Clio red wine. Muse's wines are named for the Greek Muses, such as Erato (erotic poetry) and Calliope (heroic poetry). Owners Robert Muse and Sally Cowal — and Emma the vineyard-guardian Barbet French water dog — are the most gracious hosts, with Sally and Emma in the tasting room and Robert in the rows of fields and wine-making. Muse boasts about 20 varieties of grapes (even Nebbiolo) offering their guests an opportunity to expand their perceptions of what Virginia agriculture is really capable of producing. You can also tour the vines with scheduled, guided excursions with the owners or via a QR-code-self-guided tour with a glass of wine. The owners also celebrate local artists, so the tasting room curates monthly exhibits. I would be remiss if I didn't mention the food. The Muse menu is creative and bucks traditional fare. I've been a club member now for seven years, and I enjoy the social aspects ranging from full moon festivals to wine club parties.
Sadly, I now visit Muse and other locations as a widower, having lost my partner and husband of 29 years in 2020. Stephen loved Muse wines and the setting, as well as the hospitality of Sally, Robert, and Emma. Our last visit together to Muse was in May 2020 before we knew he was terminally ill. It still warms my heart on each visit to Muse.
There are many special memories of visits to Muse. One is how well the food offerings have evolved over the years. As a pate lover, Muse regularly has it on its menu. It's so hard to find pate at grocers in the Valley. When Muse released its sparkling blanc de blanc, it had a special sparkling and oysters on the half shell event. Another is owning two original works of art from an early exhibition. Turns out the artist worked in the tasting room and the purchase were her first works of art to be sold.
Shenandoah County continues to offer a growing selection of farm-to-table cuisine and craft beer, surrounded by the bends of the North Fork of the Shenandoah, with a lovely hike, scenic vista, or river float always within reach.
Back at home at Hardy County, there's the reliable Lost River Grill and TK's Lounge with "Flippy the squirrel," the acclaimed restaurant at the Guesthouse at Lost River, and the Lost River General Store and the Inn at Lost River, where we had our 25th anniversary dinner celebration under prior ownership. The new owners are doing a great job continuing the legacy of food, provisions, and inn-keeping. Life is good – beautiful, serene, relaxed, and friendly – in Hardy County and close by in West Virginia and Virginia.