February 28, 2020 at 11:35 am EST | by Thom Murphy
New Bieb album 'Changes' takes a few spins to gain traction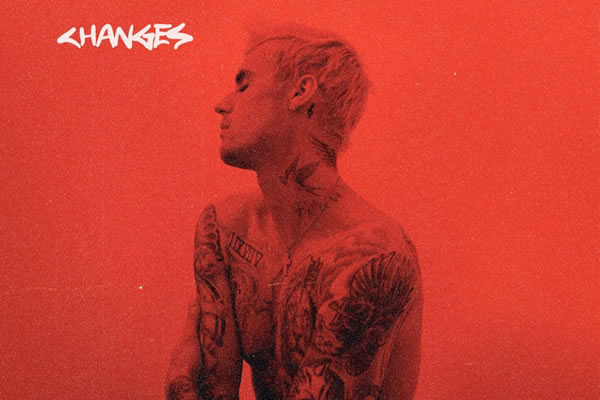 Justin Bieber has bragging rights unique to most pop singers of his stature. He has never put out a bad album. Granted, like many performers who rose to fame in early adolescence, it's unclear what should be considered his first "real" album. Mid-month, he released "Changes," his first new record in five years.
Admittedly a former "Belieber," I mark the beginning of Bieber's mature musical production with the release of "Believe" in 2012. The popular single "Boyfriend" certainly feels like the work of an artist that has reached a degree of musical maturity. But his first truly great album is undoubtedly "Purpose" (2015). And in many ways whatever followed it was bound to be something of a disappointment. The same can be said of a number of popular singers.
"Changes," a well-timed Valentine's Day release, debuted at no. 1 on Billboard and Bieber now has more monthly listeners on Spotify (around 64 million) than any other artist, beating Ed Sheeran's previous record. He now has seven Billboard no. 1 albums and at age 25, he surpasses Elvis as the youngest person to do so.
Listening, however, things get going slowly. For me, it wasn't until about spin five that things started to jell.
In part, it's difficult to appreciate the new album because it's hard to see what makes it distinct. "Purpose" had a very distinctive sound — a break-up album with masterful production, snappy rhythms, stronger but restrained electronic influence and significantly cleverer lyrics. "Love Yourself" is the undisputed crown jewel. On a first listen, the new album "Changes" largely sounds like songs that did not make the cut of the last.
But give it a little time and the criticism does not seem entirely fair. Unsurprisingly, the production is fantastic and, yes, his voice is as angelic as ever. The first track on the album "All Around Me" sets the tone. "Changes" is not about any sort of music adventuring but rather is biographical. Troublemaker pop star party boy becomes devoted husband: "Never thought I could ever be loyal/To someone other than myself/I never thought I could ever be a spoiler/Guess anything is possible with your help." It's like R&B without the rhythm, which sounds like criticism but isn't. A partly improvised-sounding melody over electric guitar and synth works surprisingly well. It's spacey and warm, as is the whole album.
"All Around Me" glides seamlessly into "Habitual," where the bass begin to thump regularly a slow, sensuous beat. Track order is crucial and transitions are not far from the level of a concept album.
So far Bieber has released three singles, the best of which is "Intentions." The song features Quavo and a great tune. It's hard to describe but it sounds something like cotton candy tastes. It's fluffy, sugary but interesting, though the lyrics, forgivably, tend toward the banal.
The lead single "Yummy" has had sustained radio and streaming play since its release just after the new year, but it takes the banal a step too far. The horrendous chorus in which Bieber just repeats "Yummy" is unforgivable. It sticks in your head, but you'll hate yourself for it. Even in 2020, a chorus needs more substance than two syllables of semi-nonsense.
"Forever," which features Post Malone and Clever, sounds like slightly faster "Intentions." The more appealing, sexier songs on the album are scattered all about. "E.T.A." and "Changes" are fantastic acoustic-heavy tracks that offer a needed break from the slow bass groove and break up tracks that are remarkably similar. And the collaboration with rapper Lil Dicky on "Running Over," which sounds like it samples Super Mario World, is another gem.
On the whole, the album perhaps rides the line between continuity and sameness a little too closely. It is not particularly easy to dislike, but it does little that is novel or notable. "Changes" more of a sustained mood than a new concept.