FALL ARTS 2018 ALBUMS: Cher, Gaga, Idina and (maybe) Madonna
Diva-heavy fall features ABBA tribute, 'A Star is Born' soundtrack and tons more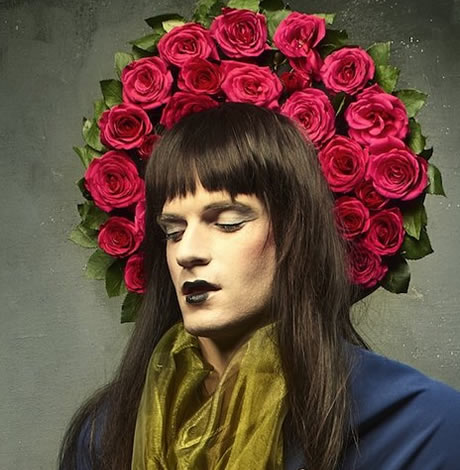 This fall's album release schedule looks promising for fans of all genres. Several major artists are slated to drop cover albums, several re-releases are in the works and there is lots of new material across the board, including the soundtrack to Bradley Cooper and Lady Gaga's new film "A Star Is Born."
Friday, Sept. 14 "American Idol" winner and country icon Carrie Underwood releases her new album, "Cry Pretty," which marks 13 years since the release of her debut album "Some Hearts." David Guetta, the French DJ and mastermind behind songs like "Sexy B*tch" and "Titanium," is also out with "7," his aptly titled seventh studio album. The lead single, "2U" featuring Justin Bieber, has already been a major success, landing at the Billboard no. 16 spot. Willie Nelson's album of Frank Sinatra covers, "My Way," will be released today as well.
On Sept. 21, R&B singer Macy Gray comes out with a new album entitled "Ruby" on the heels of her 2016 jazz album, "Stripped," a major success on the jazz charts. The 21st also sees the release of "Piano & A Microphone 1983," a previously unreleased nine-track recording of Prince at the piano. "Bridges," the new studio album by Josh Groban which features a cover of Celine Dion's "S'il suffisait d'aimer," is also scheduled. His 2015 album "Stages" was a set of wide-ranging Broadway covers that put the singer at the Billboard no. 2 spot.
Also on the 21st — and from the other side of the Atlantic — queer pop newcomers Godmother release their self-titled debut. And "Bobbie Gentry: the Girl from Chickasaw County — the Complete Capitol Masters" is slated for release featuring eight discs with seven remastered studio albums and a generous stash of 75 unreleased recordings and never-before-issued live tracks taken from her BBC TV series. It's looking like a holy grail moment for fans of the mysterious "Ode to Billie Joe" singer who pretty much disappeared from the public eye in 1981.
On Sept. 28, Cher is scheduled to release her much anticipated ABBA cover album, "Dancing Queen." Her first studio release in five years, "Dancing Queen" arrives on the heels of her performance in this year's "Mama Mia! Here We Go Again," for which she recorded ABBA's "Fernando" and "Super Trouper." She gets the Kennedy Center Honor on Dec. 2 (broadcast Dec. 26 on CBS).
Also on Sept. 28, country legend Loretta Lynn will release "Wouldn't It Be Nice," which features new Lynn-penned originals along with new recordings of two of her classic songs, "Coal Miner's Daughter" and "Don't Come Home A-Drinkin.'" It was delayed last year after Lynn's stroke. Rod Stewart is slated to release his new record, "Blood Red Roses." And Amy Ray (Indigo Girls) releases her ninth solo album "Holler" with 14 new songs on double LP and other formats.
On Oct. 5, Bradley Cooper and Lady Gaga release the soundtrack to their upcoming film "A Star Is Born." The album is loaded with original music, in addition to a few classics — Lady Gaga performs a rendition of "La vie en rose" — all recorded live for the film.
Idina Menzel is set to release a new live album, entitled "idina, live," from her 2017 world tour on the same day. The recording includes songs from the musicals "Wicked," "Rent" and "Frozen."
Additionally, Oct. 5 sees new music from pop duo Twenty One Pilots. "Trench" is the group's first release since its 2015 Billboard no. 1 album "Blurryface." And rapper and Wu-Tang Clan member Ghostface Killah is out with a new album called "The Lost Tapes." On the same day, former Journey frontman Steve Perry is slated to release his third solo record, "Traces." Perry has already put out the lead single "No Erasin,'" along with a new music video.
The fourth in a series of David Bowie boxed sets is scheduled for release on Oct. 12. "Loving The Alien (1983–1988)" will contain 11 CDs and a 15-piece vinyl set, which includes previously unreleased music and new artwork.
It also looks as though Christmas may come early this year. Also on Oct. 12, English rock legend Eric Clapton is releasing his first Christmas album, "Happy Xmas," which features a number of classics, including a version of "Jingle Bells." And RuPaul's third Christmas album — "Ho Ho Ho" came out in 1997 and "Slay Belles," in 2015 — will make its debut in October as well.
Other anticipated but so far unscheduled releases this year are expected from T.I., Madonna, My Bloody Valentine, Zayn, Carly Rae Jepsen and, as always, Frank Ocean. And be prepared for a surprise or two along the way.
New dance single pays tribute to Town Danceboutique
Local musicians pen 'Town' in honor of shuttered club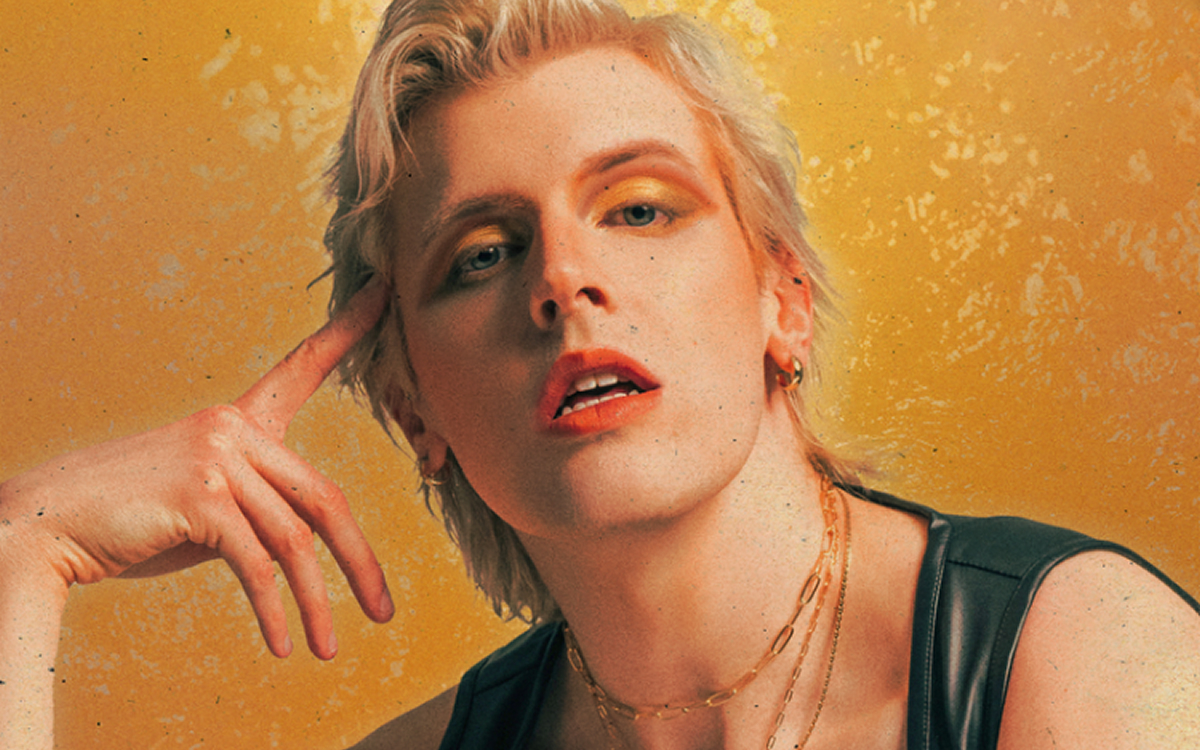 The closing of the LGBTQ nightclub Town Danceboutique in the summer of 2017 was heartbreaking to local musician Bryce Bowyn. He and his Los Angeles-based singer/songwriter friend Lexie Martin decided to honor its legacy in their new single, "Town."
For Bowyn, who moved to the District about a decade ago to attend school at American University, the memories he has from Town Danceboutique are endless. And when it closed, it was a massive loss to Bowyn and many others.
"It was such a cool space," Bowyn said. "It was just disappointing to see a place that brought so many people together become part of the landscape again." The building Town Danceboutique used to be housed in is now home to upscale apartments and a CVS.
Town Danceboutique was a formative place for Bowyn and Martin, and it was Bowyn's first experience in an open and accepting LGBTQ environment. His favorite memories at the club were always on Halloween, he said. Patrons, including Bowyn, would go all out with their costumes to look their very best.
Bowyn and Martin met while they were both in the musical theater program at American University. Despite their years-long friendship, "Town" is the first song they have written together. They sat down over FaceTime and got to work. It was Martin's idea to pay homage to Town Danceboutique, and the song follows the story of pre-gaming, going out, and hitting the dance floor.
But the single also serves as a hype song for going out in any city, at any place.
"It was important to me for the song to remain relatable and accessible," Bowyn said. "So the whole foundation of the chorus, 'Let's go to town,' can either mean Town Danceboutique, or painting the town red and having the night of your life."
Bowyn started writing and producing his own music in 2018. He released an EP titled "A Rosy Retrospect" in 2022, and most recently released a single "A Bridge Burned Down" in June. His music is inspired by late 2000s pop and '80s synthpop, influenced by stars like Madonna and Charli XCX. Lexie Martin released her self-titled EP in 2019 and most recently came out with her single "SUPERPOWER" in 2021.
Bowyn has been a lifelong pop music enthusiast. He distinctly remembers watching Britney Spears perform "Oops!…I Did It Again" at the MTV Video Music Awards when he was a kid and thinking "That was what I wanted and what I was set to do in life."
"My heart was always with pop music," Bowyn said.
"Town" is available now for streaming on Spotify, Apple Music, and Soundcloud.
From Monáe to Madonna, fall will rock in D.C.
Local venues hosting array of queer artists in coming months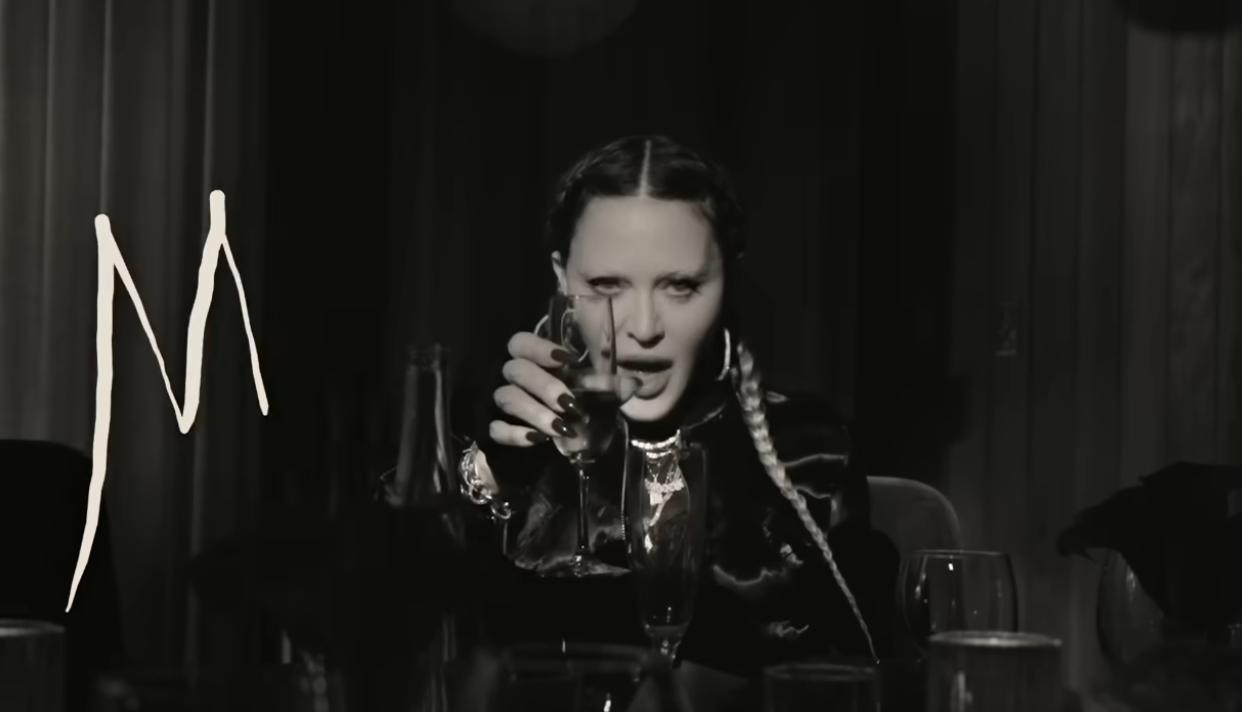 The D.C. area has many LGBTQ musical acts to look forward to this fall. Starting with pansexual and nonbinary actor and R&B singer Janelle Monáe, performing at the Anthem on Sept. 24-25 with ticket prices ranging from $135 to $301 on StubHub.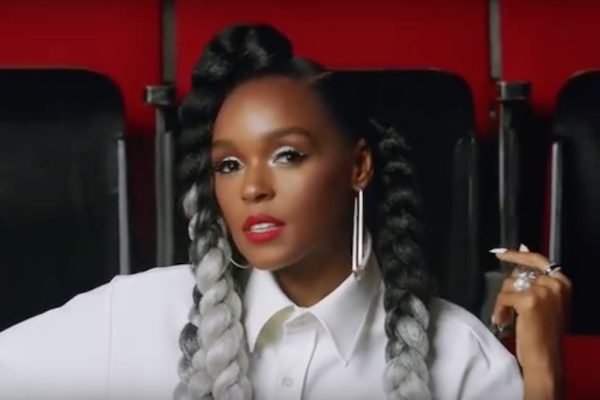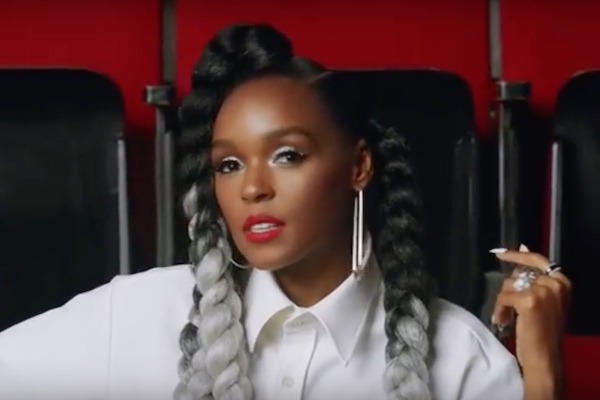 Singer Hozier's "Unreal Unearth Tour" is coming to the Anthem on Sept. 26-27. Tickets are available on StubHub starting at $324.
On Sept. 28 the CFG Bank Arena in Baltimore will see lesbian pop artist SZA's "SOS Tour" with tickets starting at $165 on Ticketmaster.
Queer indie pop singer Ashnikko is coming to the Anthem on Sept. 29 to perform their "Weedkiller Tour." Tickets available on StubHub range from $49 to $279.
Coming to Merriweather Post Pavilion in Columbia, Md., is the All Things Go Festival. Performing are lesbian singers Tegan and Sara, alt-pop singer Lana Del Rey, pop singer Carly Rae Jepson, and more. The festival will take place Sept. 30-Oct. 1 with two day passes starting at $397 on SeatGeek.
Rock band Queen will perform "The Rhapsody Tour" at the CFG Bank Arena along with Adam Lambert on Oct. 4-5. Tickets are starting at $181 on Ticketmaster.
Pop star and trans woman Kim Petras' "Feed the Beast World Tour" will reach the Anthem on Oct 12. Tickets range from $72 to $817 on StubHub.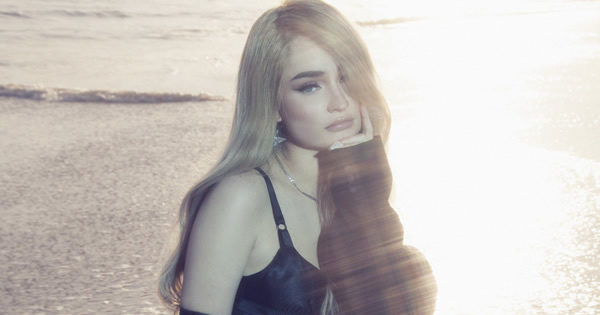 Queer pop singer Kesha is coming to the Anthem on Oct. 29 to support her new album, "Gag Order." Tickets go from $86 to $261 on Event Ticket Center.
Queer pop rapper Shygirl is co-headlining with bisexual singer Tinashe for the "Nymph" tour at the Anthem on Nov. 5. Tickets range from $45 to $145 on Ticketmaster.
Indie band Men I Trust is performing at Echostage on Nov. 15. Tickets are available on Ticketmaster for $30.
Nonbinary rapper Lil Uzi Vert's "PINK TAPE TOUR" will be at the Anthem on Nov. 21. Tickets start at $90 on StubHub.
Doja Cat's "The Scarlett Tour" will reach Capital One Arena on Nov. 27. Tickets start at $100 on Ticketmaster.
Madonna will bring her highly anticipated and delayed "The Celebration Tour" to the Capital One Arena Dec. 18 and 19. Tickets are available on Ticketmaster starting at $110.
Tom Goss to perform at Rehoboth Beach Bear Weekend
Out singer entertains at the Sands Hotel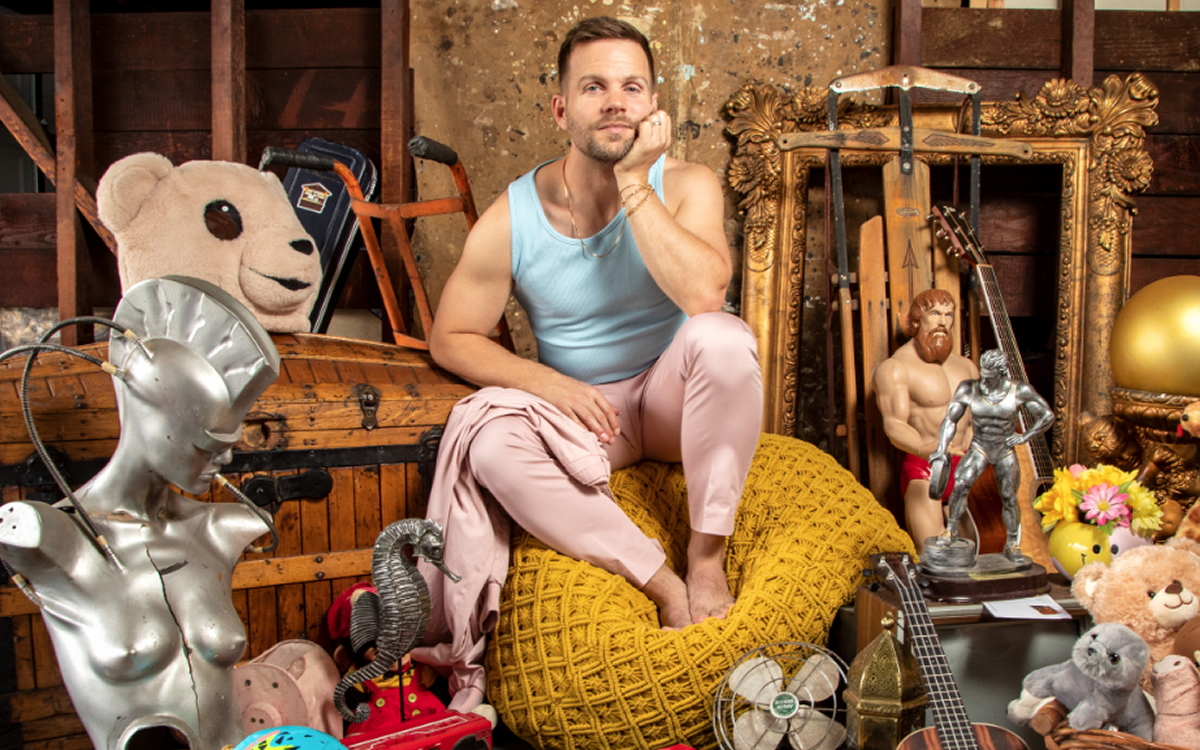 Out singer Tom Goss will perform at the Rehoboth Beach Bear Weekend on Saturday, Sept. 16 at 7 and 9 p.m. at the Sands Hotel.
He will sing his memorable songs like "Son of a Preacher Man" and "Bears," as well as tracks from his new album, "Remember What It Feels Like," where he sings about being a 42-year-old gay man still reeling from his husband's infidelity who was recently conned by a lover with a secret life now serving time in prison.
Tickets to Rehoboth Beach Bear Weekend start at $20 and can be purchased on Eventbrite.