March 4, 2020 at 6:47 pm EST | by Brock Thompson
Mayor Pete's legacy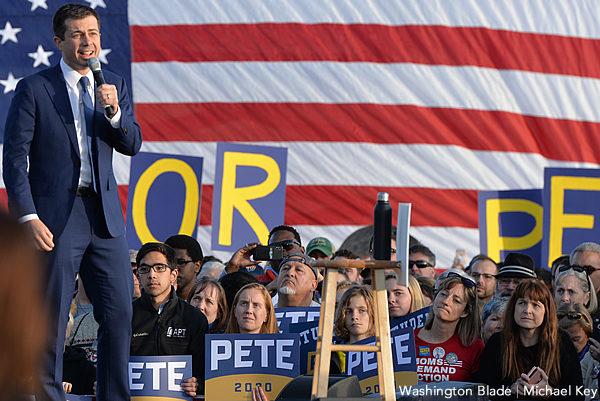 It did come as a little bit of a shock. After all, he won Iowa and had a good showing in New Hampshire. But things changed after last Saturday when, as predicted, Joe Biden ran away with South Carolina and the all-important Super Tuesday was fast approaching. Mayor Pete had then just hard math to look at — there was no real path to the nomination.
In our current climate, Pete Buttigieg's run was such a breath of fresh air. A campaign built on character and service. You could hear tones of President Obama in his speeches, hints of something Kennedy-esque in his campaign style. Nevertheless, as of Sunday night Mayor Pete was all done. And in a real integrity move toward party unity, Monday night he threw his weight behind former Vice President Joe Biden, showing us that this whole thing was more than just about him, that something tremendously important was at stake.
But there was something bigger going on all along. And I think we all knew that, right? Mayor Pete, at 38, is just a few years younger than I am, and I'm sure our experiences growing up were fairly similar. Both from small cities in states that most of my East Coast friends use as punchlines. And when I was in high school, back in the mid-90s, there was nothing for us. No out role models to be found in teachers or parents of friends. No queer representations to be seen on television or in the movies. The general line I heard was that you could be out or you could be happy, but you could not be both.
And with no how-to guide or road map, we all came out anyway forging happy queer lives in far-flung cities across the country. And by that time we had all seen it laid out for us in neat 30-minute packages on "Will & Grace." For years, it just sort of showed us the only real way to be gay was to live in a city, be a professional, and have a really expensive, well-appointed apartment. That and to be forever single, it seemed. And really didn't a lot of us take them up on that? Buying the whole package?
But Pete was different. He came out later, after college and then, doing something that most of us would never dare, he went back home. And ever since he started his from out-of-nowhere campaign, that was the running theme that I saw. That even if the campaign went nowhere really, there was an importance that couldn't be understated. Mayor Pete showed us that we really could have it all. Maybe the next time someone thinks they've reached the ceiling in their profession, this campaign will be in the back of their mind. Or maybe the next time an out and civic-minded queer American thinks that a life in public service isn't right for them, they'll remember 2020. In a lot of ways, Pete showed us, and maybe more importantly the rest of the country, that we can indeed have it all. Be it all. You can be from rural towns, the city, a gay Christian, a gay veteran, and a happily married gay man.
Pete's legacy is clear, even if he stops right now and retires to a quiet Indiana life. But of course we all know that's an impossibility. The question is then, just how profound will this legacy be? For now, at least think of the high school kid. The closeted high school me back in Arkansas would not have been able to imagine a gay man being a serious contender for our nation's highest office.
The real beauty, I think, is that high school kids now won't have to imagine it.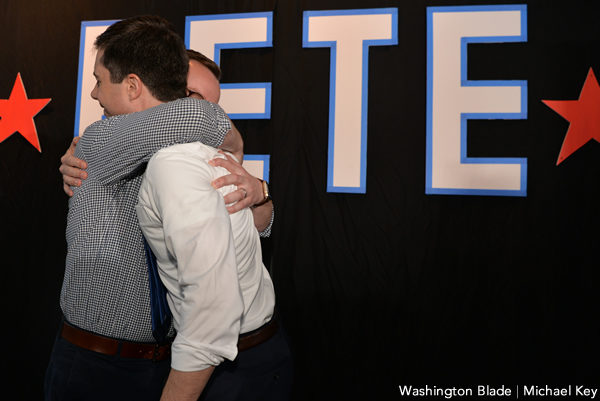 Brock Thompson is a D.C.-based writer who contributes regularly to the Blade.