March 6, 2020 at 10:57 am EST | by Whitman-Walker
Whitman-Walker launches HIV vaccination study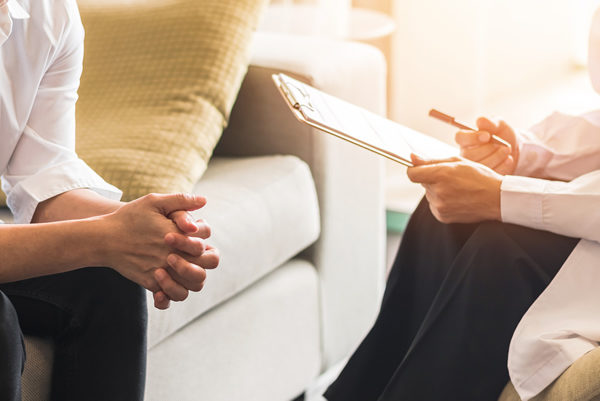 Whitman-Walker is excited to announce our participation in MOSAICO, a new HIV vaccine research study. This international study is an effort to develop a safe and effective global HIV vaccine for people at risk of getting HIV. We already have important HIV prevention tools, like PrEP – the daily pill that prevents HIV, and PEP – a 28-day course of medication that prevents HIV after an exposure to the virus. If shown to be effective and safe, an HIV vaccine could provide another tool for individuals to choose from when deciding on the best HIV prevention option for their sexual health needs.
What to know about the study?
MOSAICO is sponsored by a public-private partnership between Janssen Vaccines & Prevention, the National Institutes of Health, and the HIV Vaccine Trials Network.
The study is open to those who are interested in HIV prevention and who do not have HIV.
Approximately 55 sites in the U.S., South America, and Europe will participate in the study.
The study will be conducted at Whitman-Walker's 1525 14th Street, NW location.
Study participants will be reimbursed for expenses related to attending research visits.
This HIV vaccine is not made from live or killed HIV and cannot cause HIV infection. If you are interested in learning more about the MOSAICO study, please text or call 202-670-1480 or email research@whitman-walker.org.
Why is a vaccine for HIV needed?
Despite important advances in treating and preventing HIV, we continue to need new methods of preventing HIV. More than 36 million people globally are living with HIV. According to UNAIDS and the CDC, even with effective medications that are helping to slow the epidemic, there are 5,000 new HIV infections around the world each day.
At the end of 2018, there were 12,322 DC residents living with HIV—1.8% of the District's population. Of those 12,322 DC residents, more than 3,400 of received their HIV care and treatment at Whitman- Walker. That same year, there were 360 DC residents newly diagnosed with HIV. Of those 360 DC residents, more than 100 of them learned they were living with HIV at Whitman-Walker.
Whitman-Walker has cared for people impacted by HIV for more than 30 years. Before researchers discovered treatments for HIV, Whitman-Walker helped people die with dignity. When the first HIV treatments for HIV started saving lives in 1996, Whitman-Walker began helping people to live healthy lives and manage their HIV.
Help Whitman-Walker keep your community healthy and thriving with the MOSAICO study. Text or call 202-670-1480 or email research@whitman-walker.org to learn how you can help develop another tool for HIV prevention. Visit whitman-walker.org/hivresearch to read more information about the study.
Whitman-Walker provides stigma-free, culturally humble and vital healthcare to the LGBT, gender expansive and queer communities, as well as to those living with or affected by HIV; and to individuals who cannot afford to pay or otherwise feel uncomfortable in other healthcare settings. Learn more at whitman-walker.org.