March 13, 2020 at 4:27 pm EDT | by Joey DiGuglielmo
SPRING ARTS 2020: Symphonies, opera and more on spring slate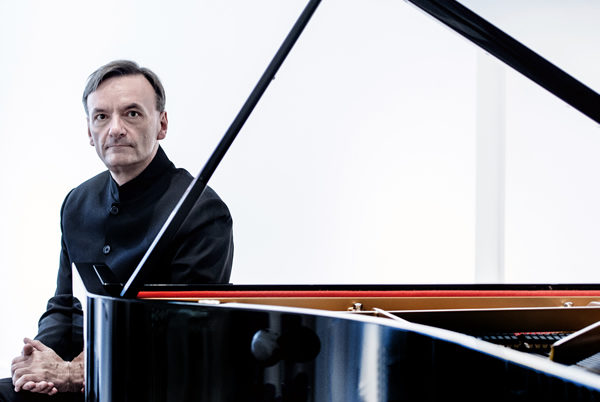 [Events are subject to change. The following events are scheduled as of March 11. Check the respective sites for cancellations.]

"P r i s m," composer Ellen Reid's surreal and haunting opera exploring the trauma of sexual abuse and the problems of memory in its wake, will be performed today and Saturday at the Kennedy Center (2700 F St., N.W.). Tickets are $29 at kennedy-center.org.
Washington National Opera has two current productions. Mozart's "Don Giovanni," continues through March 22 at the Kennedy Center Opera House (2700 F St., N.W.). Tickets range from $45-299.
And Saint-Saen's "Samson and Delilah" runs through March 21.
"Blue," a new opera by Jeanine Tesori and Tazewell Thompson about the death of a young black man by a white police officer, is slated for a March 15-28 production.
SHIFT: a Festival of American Orchestras runs March 24-28 with the Jacksonville Symphony (its music director Courtney Lewis is gay) performing March 24, Baltimore Symphony Orchestra March 25, Knoxville Symphony Orchestra March 27 and the Orpheus Chamber Orchestra March 28.
The National Symphony Orchestra, as usual, has several upcoming concerts. Russian pianist Denis Kozhukhin will perform the Grieg Piano Concerto April 2-4, Louis Langree conducts Beethoven's Third Piano Concerto with gay pianist Stephen Hough April 16 and 18. The British-born Hough, who now lives in Australia, will also promote his new book of witty essays "Rough Ideas: Reflections on Music and More" (one essay is dubbed "Gay pianists: can you tell?") at Politics & Prose (5015 Connecticut Ave., N.W.) on Sunday, April 19 at 1 p.m. It's free to attend. Details at politics-prose.com.
Back to the NSO, Conductor Laureate Christoph Eschenbach returns to conduct an all-French program, including Ravel's famous "Bolero," April 23-25. Queer organist Cameron Carpenter will perform Poulenc's "Organ Concerto" all three nights.
All performances are in the Kennedy Center Concert Hall. Details and tickets at kennedy-center.org.
Not classical but quick side note, since it is at the Kennedy Center — TV icon Lynda Carter ("Wonder Woman") will give her annual concert on Saturday, April 25 at 7:30 p.m. in the Terrace Theater. This year's show is calld "The Human & Divine Tour" and features her daughter, Jessica Carter Altman. Tickets are $65-110.
On Saturday, March 28, the Choral Arts Society of Washington presents "Music by Women on a Mission" with performances at 4 and 8 p.m. at Live! at 10th & G (945 G St., N.W.). Artistic Director Scott Tucker will be joined by guest conductor Gisele Becker for a program by women composers. Tickets are $30 at choralarts.org.
Also in the only "loosely" classical vein, Congressional Chorus presents its cabaret show "Vogue: Return to the '90s" March 21-22 at Church of the Epiphany (1317 G St., N.W.). Tickets are $39-49 ($19 for students). Details at congressionalchorus.org.
Washington Concert Opera performs Verdi's "Simon Boccanegra" on Sunday, April 5 at 6 p.m. at Lisner Auditorium (730 21st St., N.W.). Its 2020 Gala: an Evening with Offenbach is Wednesday, May 13 at 6 p.m. at the Embassy of France (401 Reservoir Rd., N.W.). A variety of ticket packages are available. Details at concertopera.org.
Way more pop leaning but still of note, The Gay Men's Chorus of Washington will perform its new show "Genderosity" this weekend (see page 56 for details). It will debut a new choral work by Broadway vet Andrew Lippa "Unbreakable" in early June.
The Washington Bach Consort, under gay direction, has a bounty of spring performances in its Director's Series, Chamber Series and Noontime Cantata Series. Full details at bachconsort.org.
D.C. Different Drummers, an LGBT ensemble, offers its "Precious Moments" concert (its annual symphonic band spring concert) on Saturday, April 4 at 7 p.m. at Church of the Epiphany (1317 G St., N.W.). Thea Kano of the Gay Men's Chorus will join as guest conductor. La Voix Live 2020, an evening of music and laughter with the D.C. Different Drummers ensembles is Friday, April 17. Details at dcdd.org.