March 14, 2020 at 5:54 am EDT | by Brian T. Carney
SPRING ARTS 2020: Cinematic spring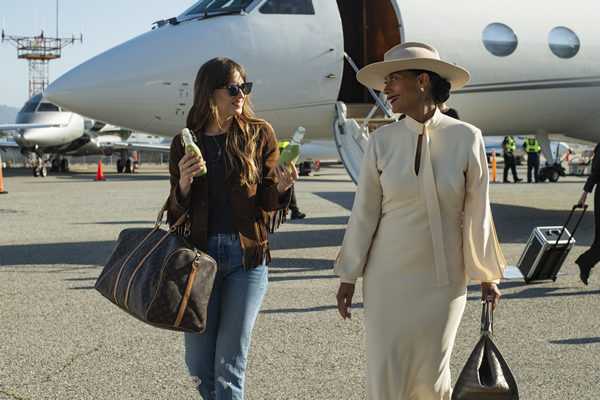 In this hotly contested election year, it seems appropriate that the spring movie season kicks off with "Slay the Dragon," a hard-hitting documentary about gerrymandering. Directed by Chris Durrance and Barak Goodman, the film opens today.
While there are some great theatrical releases on the schedule, the spring cinematic calendar in the region is dominated by several outstanding film festivals that showcase a wide variety of movies from the United States and around the world.
The Environmental Film Festival in the Nation's Capital, which showcases films that promote a message of urgent action on climate, runs through March 22. While the schedule does not include much LGBT content, it does include the legal eco-thriller "Dark Waters" from queer auteur Todd Haynes ("Carol"). The closing night film is the world premiere of "Jane Goodall: The Hope," a celebration of the renowned anthropologist. A full schedule is available at dceff.org.
Running March 26-29, the Annapolis Film Festival features an unbeatable combination of gorgeous scenery, delicious seafood and great films. As of press time, the schedule for 2020 has not been announced, but full details will be released at annapolisfilmfestival.com.
Running April 23-May 3, Filmfest D.C. squeezes 80 films from 45 countries into 11 days for one great celebration of international cinema. The festival always spotlights exciting LGBT films. This years entries will include the Polish film "Black Mercedes," a detective story set in Nazi-occupied Warsaw that hinges on secret identities; "The Capote Tapes," an American documentary about the famous gay author directed by former Obama White House staffer Ebs Burnough; and the short film "There You Are" by the talented Lisa Donato, which will run as part of the Lunafest program.
Throughout the spring, Reel Affirmations, D.C.'s international LGBTQ film festival, will host monthly screenings at Landmark's E Street Cinema. Information will be available at thedccenter.org/reelaffirmations.
With a board of directors that incudes John Waters and an advisory board that include Edward Norton and Barry Levinson, the Maryland Film Festival features an amazing variety of films, including a special screening hosted by Waters himself. This year's festival runs April 29-May 3 with movies and events taking place in a variety of Baltimore locations.
Finally, JxJ is a multi-disciplinary arts project that encompasses the Washington Jewish Film and Music Festivals. Running May 7-24, the hybrid arts programming will again include the popular "Rated LGBTQ" films. Movies will be screened throughout the Metro D.C. area, including the new state-of-the-art cinema at Cafritz Hall in the Edlavitch D.C.-JCC. The full schedule will be announced at the end of March at jxjdc.org.
Meanwhile, the AFI Silver Theatre and Cultural Center in downtown Silver Spring (afisilver.afi.com) continues to present an unbeatable combination of contemporary independent films from across the country and around the globe, as well as carefully curated collections of classic films from Hollywood and the international cinema. Upcoming special engagements include a memorial retrospective on the ground-breaking and genre-bending French filmmaker Agnes Varda (March 20-April 21); "Welcome to the Bong Hive: A Bong Joon Ho Retrospective" (March 28-April 23), a sampling of works by the Academy Award-winning director of "Parasite" that includes the enigmatic "Snowpiercer" starring queer icon Tilda Swinton; and a collection of historic silent films (with live musical accompaniment) from the Fox Film Corporation, including the classic "Sunrise: A Story of Two Humans" directed by the great gay German filmmaker F. W. Murnau ("Nosferatu").
Pulled from its original 2019 release date, the controversial "The Hunt" finally hits screens today. The "satirical thriller" is about a band of 12 strangers under attack by a group of elite hunters. The cast includes Betty Gilpin, Emma Roberts and Hilary Swank.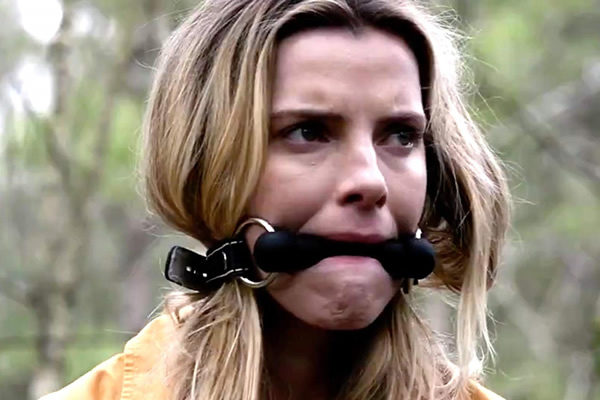 Two very different dramas are slated to open on March 20. Directed by John Krasinski, the sci-fi thriller "A Quiet Place Part II" picks up the story of the Abbott family (Emily Blunt, Noah Jupe and the magnificent Millicent Simmonds) following the death of John Abbott (Krasinski, who will appear in newly filmed flashbacks). Written and directed by Eliza Hittman, who helmed the queer coming-of-age story "Beach Rats," "Never Rarely Sometimes Always" tracks two teenage girls forced to travel from rural Pennsylvania to New York City to seek medical help in the wake of an unintended pregnancy.
On the family front: "Mulan," yet another live-action remake of an animated Disney classic, opens March 22. There's also "Peter Rabbit 2: The Runaway" (April 3); "Trolls World Tour" (April 17); "Scoob!" which fills in the backstory about how the canine detective met his crime-busting friends; "The SpongeBob Movie: Sponge on the Run" (March 22); and, the much-delayed "Artemis Fowl" (May 29).
More relationship dramas will be released March 27, including "The Climb," the story of a long-term male friendship; "The Truth," a French family saga starring Catherine Deneuve, Juliette Binoche and Ethan Hawke; and "Military Wives," the emotional comedy about a group of women who form a choir while their husbands are deployed overseas. Kristin Scott Thomas stars and Lara Rossi plays a lesbian hairdresser.
The biggest release of the spring movie season is undoubtedly the 21st installment in the James Bond franchise, "No Time to Die" (April 10). Daniel Craig plays 007 for the last time. The glittering cast is rounded out by Ralph Fiennes, Naomie Harris, out actor Ben Whishaw, Léa Seydoux, Rami Malek, Christoph Waltz, Jeffrey Wright, Billy Magnussen and Ana de Armas ("Knives Out").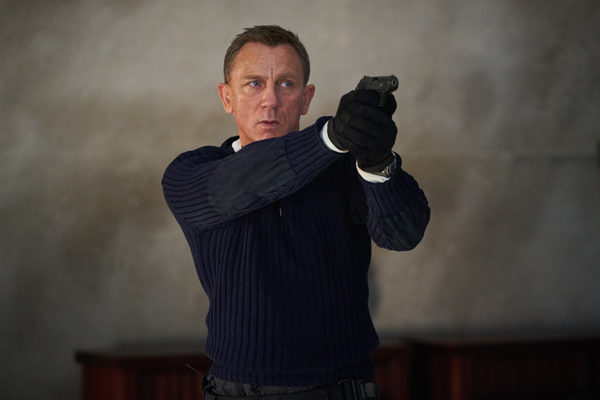 While they're waiting for the summer blockbuster action movies, superhero fans can enjoy "The New Mutants" (opening April 3) and "Black Widow" with Scarlett Johansson, which opens May 1.
May 1 is also the release date for "John Lewis: Good Trouble," a masterful cinema verité documentary about the long-time civil rights leader.
Out director Nisha Ganatra ("Late Night") helms "The High Note" (May 8) about a superstar singer and her overworked personal assistant. The movie stars Dakota Johnson and Tracee Ellis Ross and features Bill Pullman, Ice Cube and cross-dressing comic Eddie Izzard.
A number of psychological thrillers with high-profile female actors will be released this spring, including: "Promising Young Woman" (April 17) with Carey Milligan and Laverne Cox; "Antebellum" (April 24) with pansexual icon Janelle Monáe ("Moonlight," "Hidden Figures" and "Harriet") in her first leading role; out actor Sarah Paulson in "Run" (May 8); and Amy Adams in "The Woman in the Window" (May 15).
Finally, political themes return in "Irresistible" (May 29). Written and directed by Jon Stewart, the comedy stars Steve Carell as a top DNC strategist who helps a retired veteran (Chris Cooper) run for mayor in a small conservative Midwest town. The cast also includes Rose Byrne as his Republican nemesis, Natasha Lyonne, Topher Grace, Will Sasso and Debra Messing ("Will & Grace").