SPRING ARTS 2020: Cinematic spring
Regional filmfests, family-friendly fare and long-delayed 'The Hunt'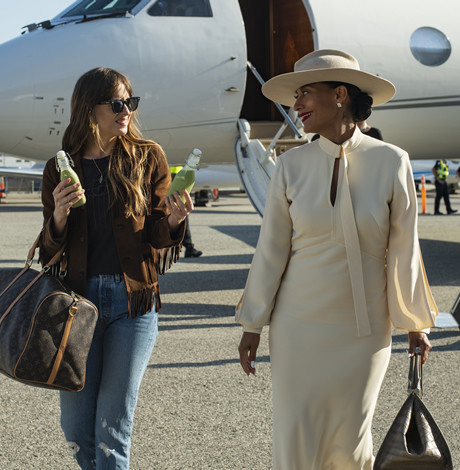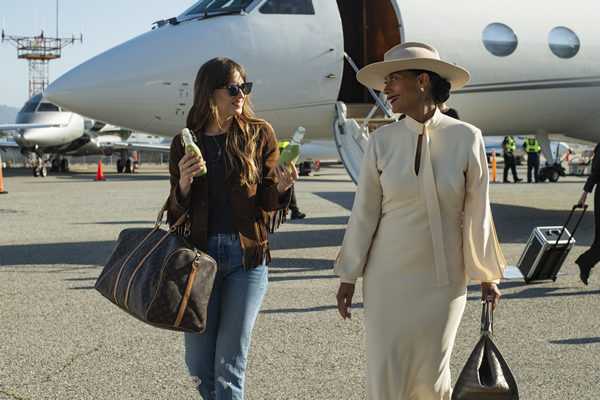 In this hotly contested election year, it seems appropriate that the spring movie season kicks off with "Slay the Dragon," a hard-hitting documentary about gerrymandering. Directed by Chris Durrance and Barak Goodman, the film opens today.
While there are some great theatrical releases on the schedule, the spring cinematic calendar in the region is dominated by several outstanding film festivals that showcase a wide variety of movies from the United States and around the world.
The Environmental Film Festival in the Nation's Capital, which showcases films that promote a message of urgent action on climate, runs through March 22. While the schedule does not include much LGBT content, it does include the legal eco-thriller "Dark Waters" from queer auteur Todd Haynes ("Carol"). The closing night film is the world premiere of "Jane Goodall: The Hope," a celebration of the renowned anthropologist. A full schedule is available at dceff.org.
Running March 26-29, the Annapolis Film Festival features an unbeatable combination of gorgeous scenery, delicious seafood and great films. As of press time, the schedule for 2020 has not been announced, but full details will be released at annapolisfilmfestival.com.
Running April 23-May 3, Filmfest D.C. squeezes 80 films from 45 countries into 11 days for one great celebration of international cinema. The festival always spotlights exciting LGBT films. This years entries will include the Polish film "Black Mercedes," a detective story set in Nazi-occupied Warsaw that hinges on secret identities; "The Capote Tapes," an American documentary about the famous gay author directed by former Obama White House staffer Ebs Burnough; and the short film "There You Are" by the talented Lisa Donato, which will run as part of the Lunafest program.
Throughout the spring, Reel Affirmations, D.C.'s international LGBTQ film festival, will host monthly screenings at Landmark's E Street Cinema. Information will be available at thedccenter.org/reelaffirmations.
With a board of directors that incudes John Waters and an advisory board that include Edward Norton and Barry Levinson, the Maryland Film Festival features an amazing variety of films, including a special screening hosted by Waters himself. This year's festival runs April 29-May 3 with movies and events taking place in a variety of Baltimore locations.
Finally, JxJ is a multi-disciplinary arts project that encompasses the Washington Jewish Film and Music Festivals. Running May 7-24, the hybrid arts programming will again include the popular "Rated LGBTQ" films. Movies will be screened throughout the Metro D.C. area, including the new state-of-the-art cinema at Cafritz Hall in the Edlavitch D.C.-JCC. The full schedule will be announced at the end of March at jxjdc.org.
Meanwhile, the AFI Silver Theatre and Cultural Center in downtown Silver Spring (afisilver.afi.com) continues to present an unbeatable combination of contemporary independent films from across the country and around the globe, as well as carefully curated collections of classic films from Hollywood and the international cinema. Upcoming special engagements include a memorial retrospective on the ground-breaking and genre-bending French filmmaker Agnes Varda (March 20-April 21); "Welcome to the Bong Hive: A Bong Joon Ho Retrospective" (March 28-April 23), a sampling of works by the Academy Award-winning director of "Parasite" that includes the enigmatic "Snowpiercer" starring queer icon Tilda Swinton; and a collection of historic silent films (with live musical accompaniment) from the Fox Film Corporation, including the classic "Sunrise: A Story of Two Humans" directed by the great gay German filmmaker F. W. Murnau ("Nosferatu").
Pulled from its original 2019 release date, the controversial "The Hunt" finally hits screens today. The "satirical thriller" is about a band of 12 strangers under attack by a group of elite hunters. The cast includes Betty Gilpin, Emma Roberts and Hilary Swank.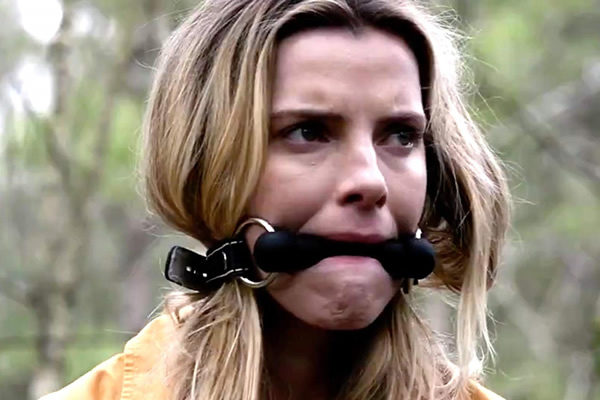 Two very different dramas are slated to open on March 20. Directed by John Krasinski, the sci-fi thriller "A Quiet Place Part II" picks up the story of the Abbott family (Emily Blunt, Noah Jupe and the magnificent Millicent Simmonds) following the death of John Abbott (Krasinski, who will appear in newly filmed flashbacks). Written and directed by Eliza Hittman, who helmed the queer coming-of-age story "Beach Rats," "Never Rarely Sometimes Always" tracks two teenage girls forced to travel from rural Pennsylvania to New York City to seek medical help in the wake of an unintended pregnancy.
On the family front: "Mulan," yet another live-action remake of an animated Disney classic, opens March 22. There's also "Peter Rabbit 2: The Runaway" (April 3); "Trolls World Tour" (April 17); "Scoob!" which fills in the backstory about how the canine detective met his crime-busting friends; "The SpongeBob Movie: Sponge on the Run" (March 22); and, the much-delayed "Artemis Fowl" (May 29).
More relationship dramas will be released March 27, including "The Climb," the story of a long-term male friendship; "The Truth," a French family saga starring Catherine Deneuve, Juliette Binoche and Ethan Hawke; and "Military Wives," the emotional comedy about a group of women who form a choir while their husbands are deployed overseas. Kristin Scott Thomas stars and Lara Rossi plays a lesbian hairdresser.
The biggest release of the spring movie season is undoubtedly the 21st installment in the James Bond franchise, "No Time to Die" (April 10). Daniel Craig plays 007 for the last time. The glittering cast is rounded out by Ralph Fiennes, Naomie Harris, out actor Ben Whishaw, Léa Seydoux, Rami Malek, Christoph Waltz, Jeffrey Wright, Billy Magnussen and Ana de Armas ("Knives Out").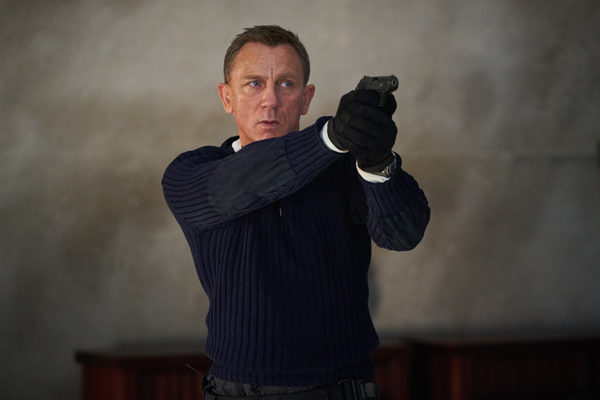 While they're waiting for the summer blockbuster action movies, superhero fans can enjoy "The New Mutants" (opening April 3) and "Black Widow" with Scarlett Johansson, which opens May 1.
May 1 is also the release date for "John Lewis: Good Trouble," a masterful cinema verité documentary about the long-time civil rights leader.
Out director Nisha Ganatra ("Late Night") helms "The High Note" (May 8) about a superstar singer and her overworked personal assistant. The movie stars Dakota Johnson and Tracee Ellis Ross and features Bill Pullman, Ice Cube and cross-dressing comic Eddie Izzard.
A number of psychological thrillers with high-profile female actors will be released this spring, including: "Promising Young Woman" (April 17) with Carey Milligan and Laverne Cox; "Antebellum" (April 24) with pansexual icon Janelle Monáe ("Moonlight," "Hidden Figures" and "Harriet") in her first leading role; out actor Sarah Paulson in "Run" (May 8); and Amy Adams in "The Woman in the Window" (May 15).
Finally, political themes return in "Irresistible" (May 29). Written and directed by Jon Stewart, the comedy stars Steve Carell as a top DNC strategist who helps a retired veteran (Chris Cooper) run for mayor in a small conservative Midwest town. The cast also includes Rose Byrne as his Republican nemesis, Natasha Lyonne, Topher Grace, Will Sasso and Debra Messing ("Will & Grace").
'Framing Agnes' unearths historic trans narratives for engaging doc
Pioneering figure beat the cis-hetero patriarchy at their own game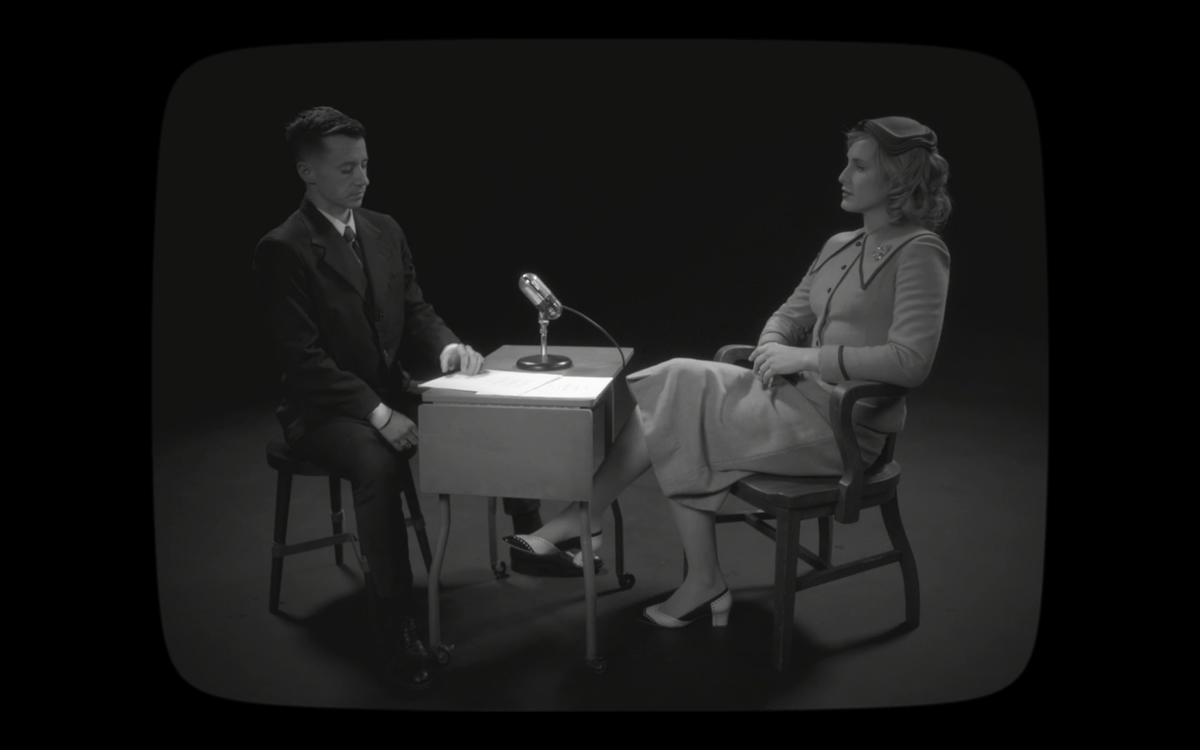 You might assume in 2022 that information about our cultural heroes from the past would be readily available. After all, we carry the entire repository of human knowledge, or at least the potential for accessing it, in the palm of our hands; if someone has made a significant impact in our history, even within the history of a specific community, it stands to reason that a factual chronicle of their life would exist.
What happens, though, when an important figure is part of a community that has been historically disregarded by the mainstream narrative? When the influence they've cast across the years has been buried deep in anonymity by a determined effort to marginalize or even erase the community they represent?
That's the question explored in "Framing Agnes," a new film from transmasculine Canadian director Chase Joynt ("No Ordinary Man") that blends documentary, narrative, and speculative analysis as it goes on a deep dive into the buried case files of an infamous gender health study headed by psychiatrist Robert Stoller at UCLA in the 1950s and 1960s. The "Agnes" of the title refers to the pseudonymous "Agnes Torres," who was one of dozens of individuals interviewed as part of the research about transgender identity.
Agnes, portrayed in Joynt's movie by Zackary Drucker ("Transparent"), has become legendary within the trans community for successfully navigating an institutional system to access the gender-affirming care it would otherwise have denied her. At a time when surgery was only granted to intersex individuals, she lied about having taken estrogen to feminize her body from an early age, claiming instead to have been born with physiological characteristics of both genders; she was given access the procedure, which was performed in 1959, and continued to participate in the study. Years later, she confessed her ruse to Stoller, who was then forced to retract and rethink the findings which had formed part of the basis for his influential writings around transgender identity — writings, it should be said, that approached the subject as a "pathology" and considered it a psychological condition to be corrected or prevented.
It's easy to see why Agnes would be a heroic figure to today's trans community. After all, she not only beat the cis-hetero patriarchy at their own game, she also managed to single-handedly sabotage the credibility of theories that were being used to legitimize anti-trans bias. Though her real identity may be forever hidden to us, her audacity alone is more than enough to elevate her to the status of trans icon.
She was, however, not the only one. The interviews – which were conducted by sociologist Harold Garfinkel, Stoller's collaborator on the study – also document the lived experiences of many other anonymous participants, and Joynt's film positions Agnes as only the best-known among what was, in fact, a much wider and more diverse sampling of individuals, all with relatable stories about living a trans life in mid-century America. These include trans women of color as well as trans men, who were far outside the boundaries of what most Americans were willing to accept in an era when Christine Jorgensen – pretty, blonde, and "respectably" cultured – was the only face of "transsexuality" in the public eye.
In "Framing Agnes," Joynt elevates a handful of these unsung trans pioneers alongside Agnes, collaborating with several notable trans performers – besides Drucker, Angelica Ross ("Pose"), Jen Richards ("Mrs. Fletcher"), Max Wolf Valerio, Silas Howard, and Stephen Ira are among the cast – to re-enact their interviews with Garfinkel on camera. Eschewing a straightforward approach in favor of a more artful conceit, these segments are presented not in their clinical setting, but in the style of a Mike-Wallace-style TV interview of the era, with Joynt himself taking on the role of Garfinkel opposite each of his subjects. Even further, he intersperses the re-enactments themselves with footage and interviews documenting the creation of the segments – something akin to a "making of" special feature built right into the movie itself – and commentary focused on putting these historical snapshots of trans life into the context of what we now understand about transgender identity.
While it all might sound a trifle art-y, the filmmaker maintains a loose, accessible, even playful tone to the style – while still respecting the subject matter, and the subjects – that no doubt contributed to the movie's win of both the Audience Award and the "NEXT" Innovator Prize at this year's Sundance Festival. Rather than interrupting the flow, this stylistic format illuminates the material as we go, giving us a chance to share the insights of the artists as they work to bring these nuggets of history to life, and offering an opportunity to reflect on how these long-hidden tales of queer existence connect to our own in the here and now.
Yet there are times in "Framing Agnes" – particularly in its latter half – when one can't help but feel frustrated by a sense of distance. We are ultimately given only snippets of these compelling narratives and left only with conjectured facts that can be extrapolated from contextual circumstance or by reading between the lines; the onscreen discussion around them – helped immeasurably by the availability of language around the subject matter that didn't exist at the time they were recorded – serves to enlighten, to amplify, and to humanize, but we are never allowed to get deeply enough inside them to really know the people at their center.
That, of course, is the answer to the question we posed in the beginning. When the record of our heroes has been suppressed, all we have left are icons. We can surmise, project, interpret, and guess as much as we want, but we can never know much, if anything, about them beyond whatever words they may have left us. In the case of Agnes and her fellow interviewees, those words reveal much about what it was like to be trans in their time, and verify many of our assumptions about it while contradicting others.
They tell us things about their feelings, their relationships, their self-esteem, their survival tactics, and many of the other universal touchstones of experience that can evoke solidarity between generations an era apart; beyond these things, they tell us nothing, and we can only rely, like the artists who came together to create "Framing Agnes," on our imaginations.
It helps that each of the performers seems deeply invested in their character – further proof, if any were needed, of the value of lived experience over outsider assumption when it comes to acting in such roles – and that the vintage segments are executed with meticulous skill and attention to detail. And if we are denied, perhaps, the opportunity to fully access the lives of the people Joynt's movie profiles, we are welcomed into the conversation about them – indeed, into the whole creative process – by the artists who brought them to us.
"Framing Agnes" is currently in a limited theatrical run before expanding to select cities nationwide. If it doesn't make it to a screen near you, don't worry – it's slated for a streaming debut early next year.
The 'Spoiler' is you're going to cry
Love is worth it even when you know it's going to end badly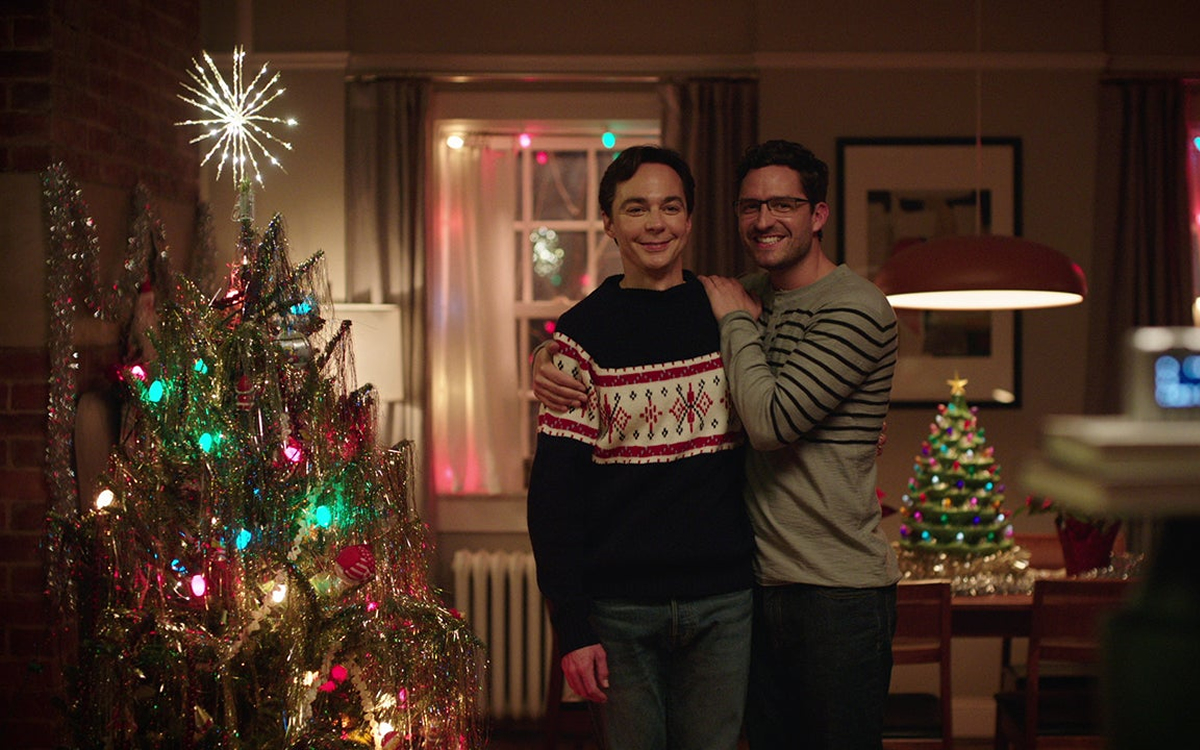 It's been a refreshing year for LGBTQ love stories on the screen. From "Fire Island" to "Bros," from "Crush" to "Anything's Possible," we've seen narratives that offer up hopeful and positive alternatives to the gloomy outcomes presented by movies of the past. Instead of stories that reinforce the tired trope of doomed queer romance, we're finally seeing ourselves get the same chance at a happily-ever-after ending as everybody else. 
It's been a welcome change – but just when Hollywood finally seems to have finally figured out that all our relationships don't have to end in tragedy, "Spoiler Alert" has come along to remind us that sometimes they still do.
Based on the best-selling memoir by Michael Ausiello ("Spoiler Alert: The Hero Dies") and directed by Michael Showalter from a screenplay by David Marshall Grant and gay blogger/author/pundit Dan Savage, it's the true story of a couple (Ausiello and his eventual husband, photographer Kit Cowan) who find love and build a relationship over the course of more than a decade only to face the heartbreak of Kit's diagnosis of – and his (SPOILER ALERT, hence the title) premature passing from – a rare form of terminal cancer. Though It's not exactly a rom-com, it does try to keep things light-hearted, and it aims for the uplift despite its foregone tragic conclusion.
That's a tough tightrope to walk. The book, penned by veteran television and entertainment journalist Ausiello, pulled it off successfully, becoming a bestseller – and not just among queer readers – with its warts-and-all celebration of what it truly means to commit to love. After all, we may adore our fairy tale fantasies, but we all know that even a couple's best-case scenario is guaranteed a sad ending; Ausiello's first-person written narrative managed to get the point across that it's all worth it, anyway.
Sometimes, though, a literary device that works on the page doesn't translate easily to the screen, and on film, Ausiello's "we-already-know-the-outcome" approach faces a more resistant challenge.
In the first act of the film, which details the meeting and early romance of its two lead characters (Jim Parsons and Ben Aldridge as Michael and Kit, respectively), our knowledge of the ending becomes an obstacle. This may be particularly true for more jaded viewers, who are apt to be keenly aware of the emotional payoffs being set up in advance. Heartwarming moments can easily come off as deliberate, even manufactured, and one might sense an obvious bid to force our identification with the characters in the movie's deployment of all the standard "new gay relationship" tropes. In reading, it's easy to personalize such universal moments through our own imaginations, which can fill in the spaces (and the faces) in a way that rings true for us. On film (this film, at least), such communally identifiable experiences run the risk of feeling manipulative: a little too perfect, a little too pat, a little too "meet-cute," and a little too… well, precious.
The dissonance between formulaic fantasy and genuine lived experience is sometimes made even more obtrusive by occasional flashbacks to Michael's childhood, framed as excerpts from an imagined '90s sitcom, which distance us further from the story – a stylistic ploy that seems intended to keep the tone of the narrative as far from tragic as possible.
When it's time to get real, however, Showalter's film lands on more solid ground. Once the blissful "happy-ever-after" couple-hood of the two men is established, the movie takes us into deeper, more mature – and therefore, less predictable – territory. Things don't end up being perfect in Michael and Kit's ostensible lover's paradise: jealousies, self-esteem issues, and the inevitable individual growth that sometimes drives wedges between us in our relationships take their toll. As any successful long-term couple – queer or otherwise – is bound to discover, relationships take a lot of work, and seeing the two protagonists confront that seldom-told part of the story goes a long way toward making their experience more relatable for those who are looking for more than mere aspirational fantasy.
So, too, does the acting from the two leads. Parsons, who struggles against the obvious artificiality of playing against being two-decades-too-old in the film's earlier scenes, blossoms once the story moves ahead in time to deliver an emotionally brave and affectingly authentic portrait of a man overcoming the baggage of his awkward and socially isolated youth (there's a Smurf addiction involved, need we say more?) and finding the resilience to weather a battle for his lover's life. Aldridge, a Brit flawlessly playing American, is perhaps even better – not that it needs to be a competition – as Kit, whose easy-going self-esteem masks a world of unresolved insecurities and makes an almost-too-good-to-be-true character endearingly real; perhaps more importantly, the emotional journey he's tasked with portraying requires an absolute dedication to unornamented truth, and he delivers it impeccably.
It helps that the two actors, who carry most of the movie's running time, have a convincingly natural chemistry together that gradually persuades us to invest in these characters even if we had resisted becoming invested in them before. Bolstering the emotional solidity even further is the presence of seasoned pros Sally Field and Bill Irwin as Kit's parents, who deepen this not-as-clueless-as-they-seem pair beyond the familiar stereotype they represent and raise them above the easy sentimentality they might otherwise have carried into the story's already-poignant mix.
These considerable advantages are enough to help us forgive the movie's contrived expository beginnings, though its ongoing sitcom conceit for childhood flashbacks – as well as its occasional fourth-wall-breaking interruptions from Michael's TV obsessed imagination – continue to feel a little gimmicky, especially after the plot has passed the point where such amusements are welcome or even necessary.
Still, the movie's fortunate choice to play against its tearjerker underpinnings – such as when it undercuts a particularly histrionic scene of hospital drama by calling itself out on its own shameless nod (which any gay movie buff will surely already recognize) to an iconic moment from a cinema classic – keeps the tears which finally come from feeling as though they've been shamelessly manipulated out of us. It's this quality that marks the best entries in the tearjerker genre; the thing that movies like "Terms of Endearment" and "Steel Magnolia" have in common (besides Shirley MacLaine) is their ability to lean fully into the artifice of their own weepy, sentimental style without sacrificing the sincerity of their emotional payoffs. Films like these don't play their big moments for drama, or even for laughs, to keep us involved – they play those moments for truth. "Spoiler Alert" clearly aspires to the same standard.
It mostly succeeds, after an awkward start; though some viewers might find its quirkier narrative conceits to be an overcompensation for its weepy ending, its characters are real enough to get past all that and win us over. And though it's hard to deny that it's ultimately another tragic gay love story, it manages to remind us that love is worth it even when you know it's going to end badly.
After all, just because a romance is doomed doesn't mean it has to be a downer.
A queer screen roundup for the holidays
Hotly anticipated films like 'The Whale' and a Whitney biopic are just around the corner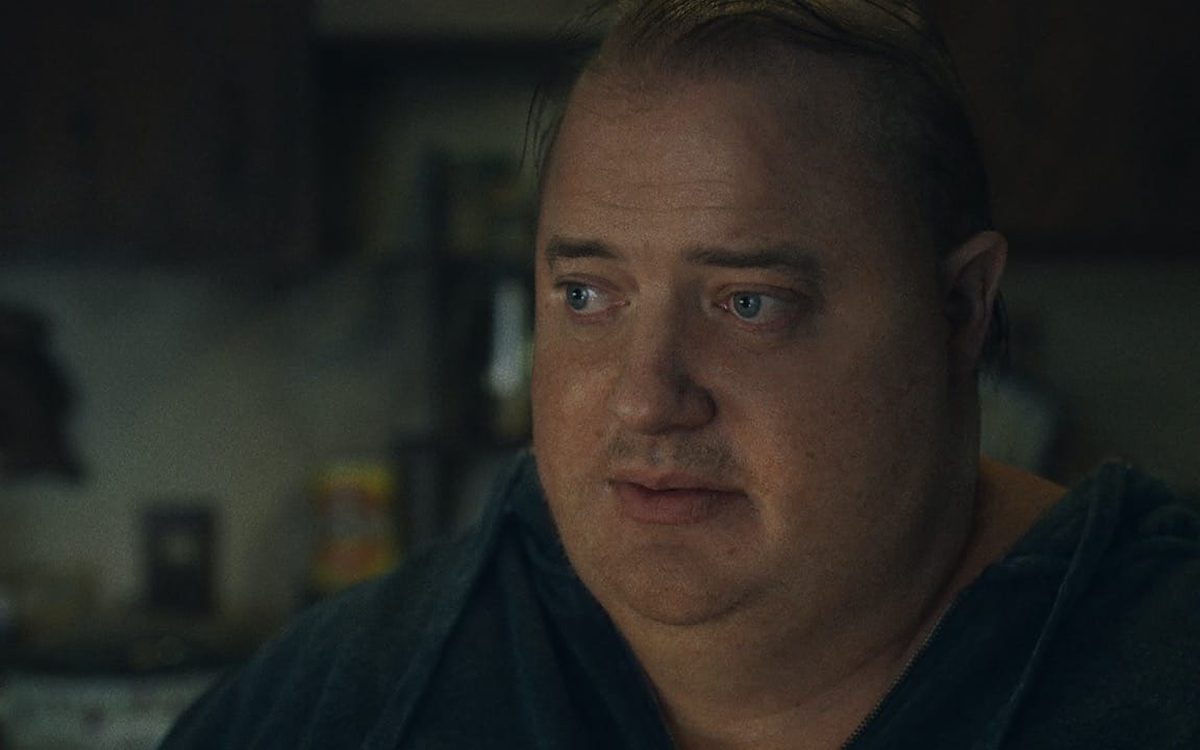 Thanksgiving is less than a week away, and we all know what that means.
No, we're not talking about digging out all those saved recipes for using leftover turkey. We mean, of course, that it's time for the Blade's annual Holiday Entertainment Preview, when we round up all the new LGBTQ viewing options coming our way during the upcoming season. No, they're not all themed for the holidays (because, let's face it, sometimes everybody needs a little escape from all that seasonal cheer), but they're all definitely worth spending a couple of hours' worth of your time in between shopping, planning, partying, and going to the gym to work off all those giant meals and decadent sweets.
"She Said" (in theaters Nov. 18)
Carey Mulligan and Zoe Kazan star as New York Times journalists Jodi Kantor and Megan Twohey in this true-life drama about the investigation that led to the bombshell 2017 report exposing Harvey Weinstein's decades-long history of sexual misconduct against women. There's no direct LGBTQ connection here, per se, but the #MeToo movement inspired by the revelations is cause enough for us to include it on our list, simply in the name of solidarity. The fact that it's female-written and female-directed (by Rebecca Lenkiewicz and Maria Schrader, respectively) bodes well for the messaging in this one, which also stars Patricia Clarkson, Andre Braugher, Jennifer Ehle, and Samantha Morton.
"Wednesday" (Netflix, Nov. 23)
Again, there's no direct LGBTQ connection within the content here (at least as far as we know, yet), but surely none is needed to explain why this new supernatural comedy/mystery series from Executive Producer Tim Burton and creators Alfred Gough and Miles Millar – detailing the crime-solving adventures of now-teenaged Wednesday Addams as she navigates her high school years at Nevermore Academy – has our recommendation. The goth daughter of Gomez and Morticia has long been a queer fan favorite, after all, and there are plenty of other reasons to look forward to this new iteration of "The Addams Family" and its "creepy and kooky" world. Starring Jenna Ortega in the title role, with Gwendoline Christie, Riki Lindhome, and Jamie McShane – and Catherine Zeta-Jones, Luis Guzman, and Fred Armisen making guest appearances as Morticia, Gomez, and Uncle Fester, respectively.
"The Holiday Sitter" (Hallmark, Dec. 11)
This one not only has LGBTQ appeal, it's an actual holiday movie. From the notorious-but-beloved Christmas universe of the Hallmark Channel comes the network's first holiday rom-com about two men (a queer couple was featured in 2020's "The Christmas House," but it wasn't about them falling in love) starring out "Mean Girls" star Jonathan Bennett as a workaholic bachelor who finds himself overwhelmed while babysitting for his out-of-town sister and her husband and recruits a handsome neighbor to help him. We're sure you'll know where things will go from there, but it should be a cozy seasonal watch, anyway. Also starring George Krissa and Chelsea Hobbs.
"Spoiler Alert" (in theaters, limited Dec. 2 / wide Dec. 9)
December's awards season push kicks off with this adaptation of Michael Ausiello's bestselling memoir, in which a young gay couple meet, fall in love, and build a life together for over a decade – only to be faced with a terminal cancer diagnosis for one of them. We know it doesn't sound like holiday cheer, but it takes as light an approach with the subject matter as possible; that doesn't mean you won't cry, of course, but this Michael Showalter-directed tearjerker is hoping you'll get the point that love is worth it even when you know there's going to be a sad ending – and you can't ask for a more appropriate seasonal message than that. Starring Jim Parsons, Ben Aldridge, Sally Field, and Bill Irwin.
"Framing Agnes" (in theaters, limited Dec. 2/Dec. 9)
Not quite a documentary, not quite a fictional narrative, this innovative cinematic exercise from director Chase Joynt takes the story of Agnes – a pioneering transgender woman whose participation in an infamous UCLA gender health study in the 1960s allowed her to gain access to gender-affirming healthcare – and blends it with other stories from long-shelved case files to "widen the frame through which trans history is viewed." Promising "vividly rendered" re-enactments of vintage trans history, collaboratively created by an all-star cast of trans performers, artists, and thinkers, this one is only getting a limited theatrical release, for now – but even if it doesn't screen near you, keep your eyes open, because it looks like it's worth waiting for. Angelica Ross, Jen Richards, and Zackary Drucker are among the featured stars.
"The Whale" (in theaters, Dec. 9)
Another award contender surfaces with this buzzy new drama from the ever-intense Darren Aronofsky, adapted by Samuel D. Hunter from his own play and featuring the long-anticipated return of former Hollywood hunk Brendan Fraser – who stars as an obese middle-aged man trying to reconcile with his estranged daughter after abandoning her and her mother to be with another man. It's won awards already, at Venice and other film festivals, and if the advance praise we've been hearing – both for the film and for Fraser's comeback performance – is to be believed, it's probably going to get several more. But that's not why we recommend it; we just know you love Brendan Fraser as much as we do. Also starring Sadie Sink, Hong Chau, Ty Simpkins, and Samantha Morton.
"Babylon" (in theaters, Dec. 23)
"La La Land" filmmaker Damien Chazelle returns with this original period epic set in 1920s Los Angeles, and he doesn't skimp on the star power. With Brad Pitt, Margot Robbie and Diego Calva leading an ensemble cast, this lavish look at early Hollywood traces the rise and fall of several intertwined characters to spin a tale of "outsized ambition during an era of unbridled decadence and depravity." We're told there's a queer storyline involved, though there are no details yet – but regardless of that, we're in based on that description alone. Also starring Jean Smart, Jovan Adepo, Li Jun Li, P.J. Byrne, Lukas Haas, Olivia Hamilton, Tobey Maguire, Max Minghella, Rory Scovel, Katherine Waterston, Flea, Jeff Garlin, Eric Roberts, Ethan Suplee, Samara Weaving, and Olivia Wilde, this is bound to be another awards favorite, and probably a whole lot of opulent fun, too.
"I Wanna Dance With Somebody" (in theaters, Dec. 23)
Finally, this eagerly awaited biopic of Whitney Houston – directed by Kasi Lemmons and written by Oscar nominee Anthony McCarten – shows up just in time for Christmas to deliver "a no-holds-barred portrait" of the iconic pop star, following her life and career from New Jersey choir girl to one of the best-selling and most awarded recording artists of all time. Starring BAFTA winner Naomi Ackie as Houston, it promises to take us on "an inspirational, poignant – and so emotional – journey" through the late singer's "trailblazing life and career," with "show-stopping performances and a soundtrack of the her most beloved hits as you've never heard them before." That's a lot of hyperbole, but frankly, we'll be disappointed if it doesn't get real about Houston's long-obscured sexuality. Even so, it gets our tentative recommendation on the basis of diva interest alone.
Happy holidays!