Singer-songwriter releases powerful 'I Am Samantha' for International Trans Day of Visibility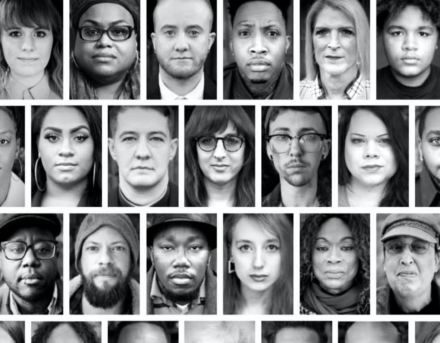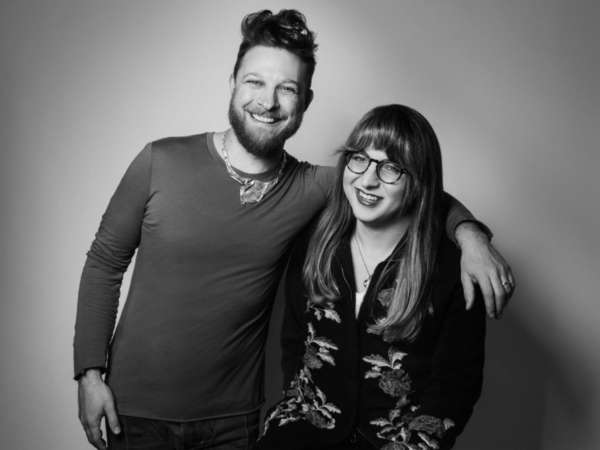 In honor of International Trans Day of Visibility, singer-songwriter and theatre artist Benjamin Scheuer has released "I Am Samantha," a new track that recounts the real-life journey a transgender woman he met and befriended at a coffeeshop in New York City, along with a powerful accompanying music video.
Scheuer is well-known throughout the theatre world on both sides of the Atlantic for his 2014 one-man show "The Lion," which won numerous awards including a Drama Desk Award for Outstanding Solo Performance, an off-West End Award for Best New Musical, and an ASCAP Cole Porter Award for Songwriting. He's also a published children's author (alongside wife Jemima Williams) for Simon & Schuster, having written "Hibernate With Me" and "Hundred Feet Tall," as well as the author of "Between Two Spaces," which documented his diagnosis with (and successful treatment for) stage IV Hodgkins' Lymphoma.
The new track originated when Scheuer met Samantha Williams, a trans woman barista with whom he first became acquainted at the New York coffee shop he frequented. In response to Williams' observation that she had never heard a song about someone named "Samantha," he promised to change that fact, filling notebooks with details of her life and her journey to transition, and ultimately writing what is now "I Am Samantha."
According to press materials:
"'I Am Samantha' is the story of one trans woman. It is also the story of what it means to love and be loved. With uncommon empathy, Scheuer unpacks not just Samantha's journey, but the human journey we all take to find identity, acceptance, and love."
The song comes accompanied by a music video directed by T Cooper (director of the award-winning documentary "Man Made") and featuring a cast of 27 trans actors – believed to be the largest trans cast assembled to date. The visual was also helmed by an all-female, LGBTQ, and/or person of color crew. Notable cast members include Monica Helms (creator of the Transgender Pride Flag) and Skyler Jay(Season 2 of "Queer Eye").
The official video is joined by a behind-the-scenes "making of" documentary, directed by Allison Glock-Cooper, who is herself an acclaimed author/director.
The release is also accompanied by personal note from Williams, dated June 6, 2019, sharing her perspective on the origins of the song:
"He's a customer at the West Village coffee shop where I work, a fellow artist (I'm a writer; he's a musician) who attended a reading of one of my screenplays and gave truly helpful notes, a tall guy with a boyish face and steampunk style, with cherry-dyed hair, elaborate boots and epaulets, and yet announcing his presence most resoundingly with his seemingly ever-present smile and earnest, enthusiastic greetings. Benjamin Scheuer (pronounced SHOY-er) is a storyteller with a guitar, sharing through song his own very personal trials and triumphs as well as those of others. I already knew this when in his presence I complained to a coworker, as we listened to the Foo Fighters song 'Sean' (also my fellow barista's name), that there were no popular songs about 'Samantha,' the name I had taken as my own about a year before (though I'm still not sure this oversight of songwriters throughout contemporary music history is actually true).
"'I Am Samantha' was conceived in that moment of everyday food-service-industry banter, both songwriter and subject knowing this wouldn't be just another lighthearted serenade or would-be rock hit in which the name was chosen simply because it rhymed with something or had the right number of syllables. This was highlighted for Benjamin when I told him the origin of 'Samantha,' that it had been the only name my parents could agree on prior to my birth, not yet knowing what was between my legs—which would ultimately lead to a name I went by for decades before all but erasing it from identifying documents (Ohio being one of four states that don't allow changes to one's birth certificate).
"Benjamin and those involved in every aspect of the recording, producing and upcoming release of 'I Am Samantha' have each endeavored to understand and do right by the story of my transition from [dead name] to the fully realized, confident person I am today. Each of them I've had the pleasure of meeting is just as evidently excited as I am to share this song, this story of struggle and self-discovery, with the world—so that it might do what art uniquely can, which is to increase empathy by revealing the world through someone else's eyes, while also, I can attest, making some of us feel just a little less lonely."
The song is being released today,March 31, on International Transgender Day of Visibility in partnership with a host of incredible organizations including the Transgender Legal Defense & Education Fund (TLDEF), GLAAD, Trans Lifeline and The Ally Coalition.
You can watch the video for "I Am Samantha," along with the accompanying BTS clip, below.
PHOTOS: Loudoun Pride
LGBTQ community celebration held at Claude Moore Park in Sterling, Va.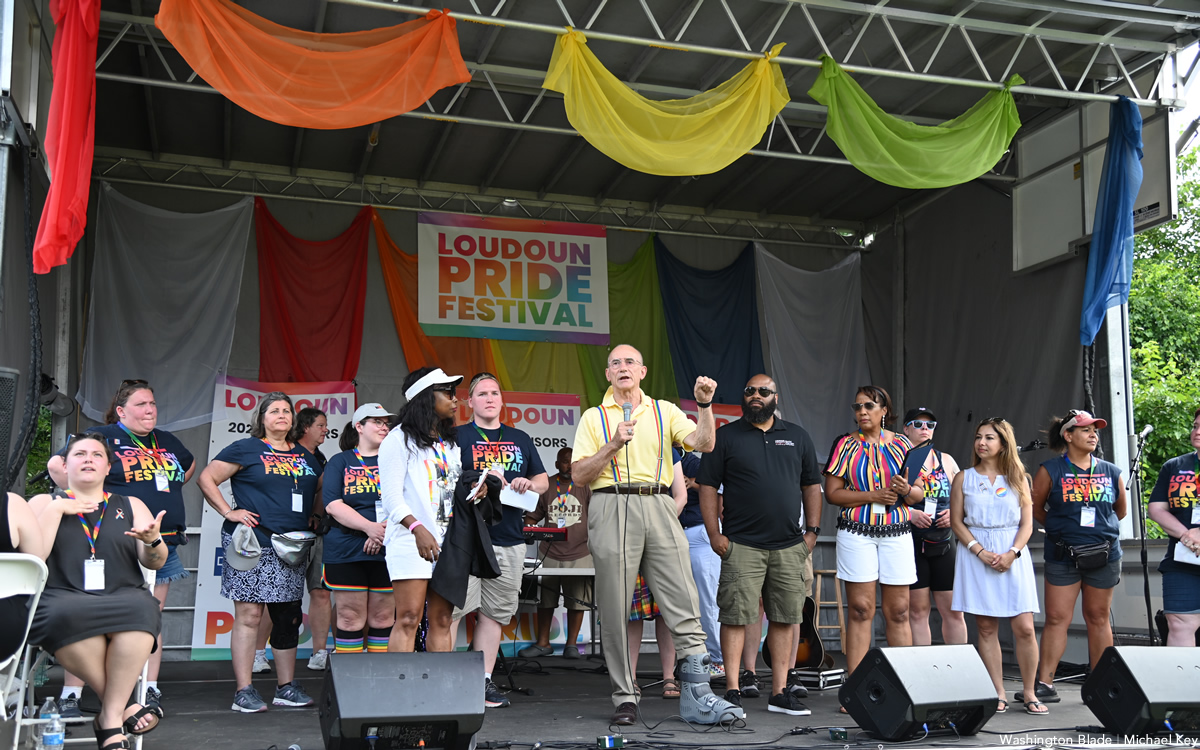 The first Loudoun Pride was held at Claude Moore Park in Sterling, Va. on Saturday, June 26.
(Washington Blade photos by Michael Key)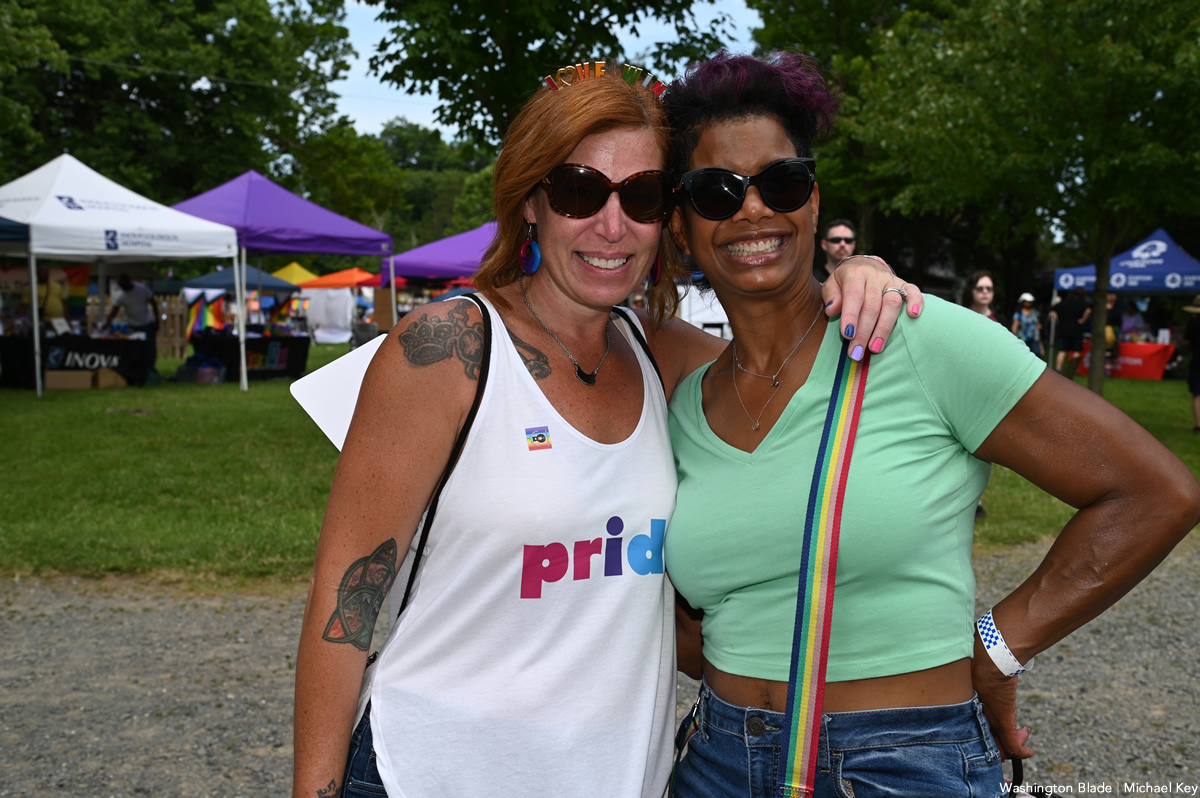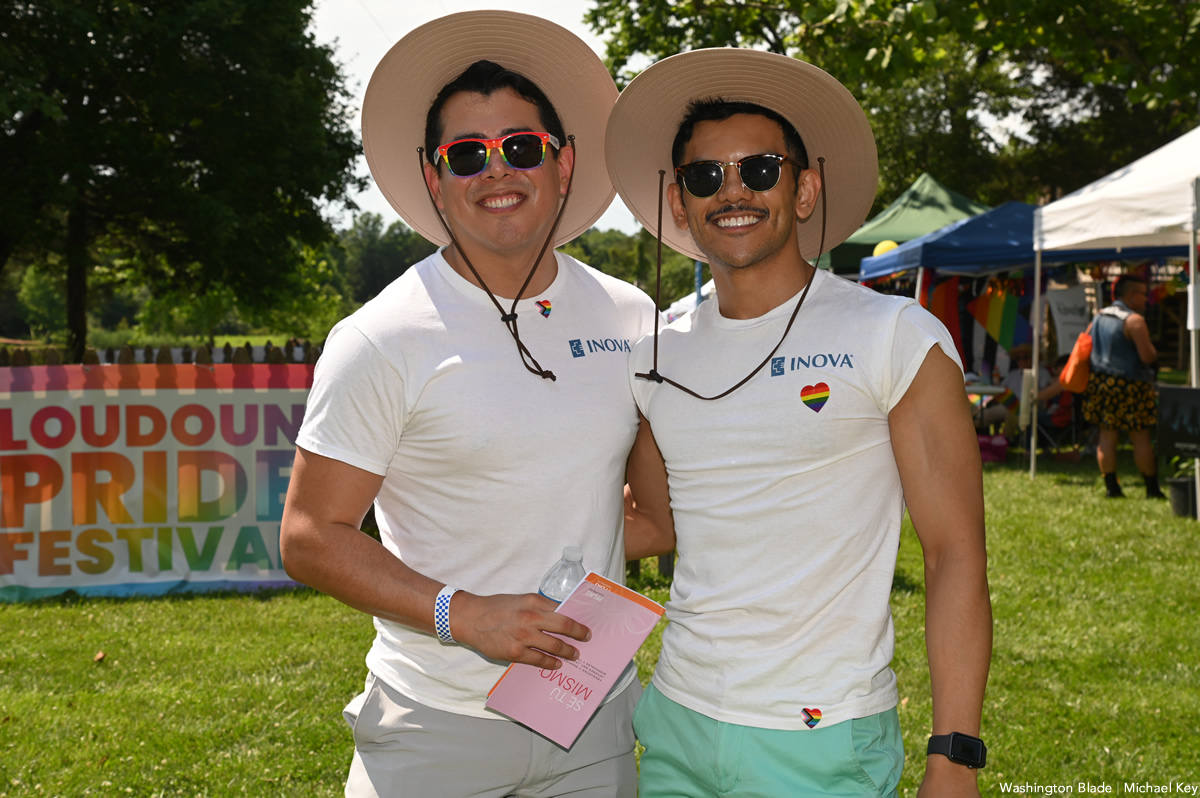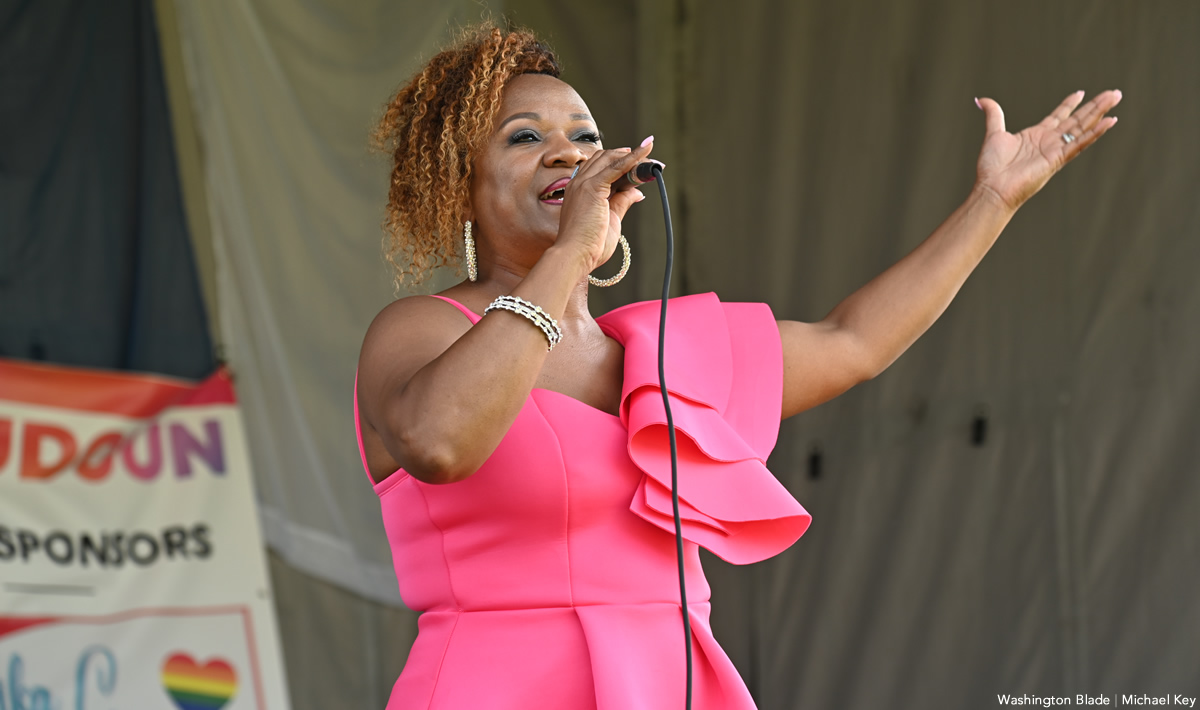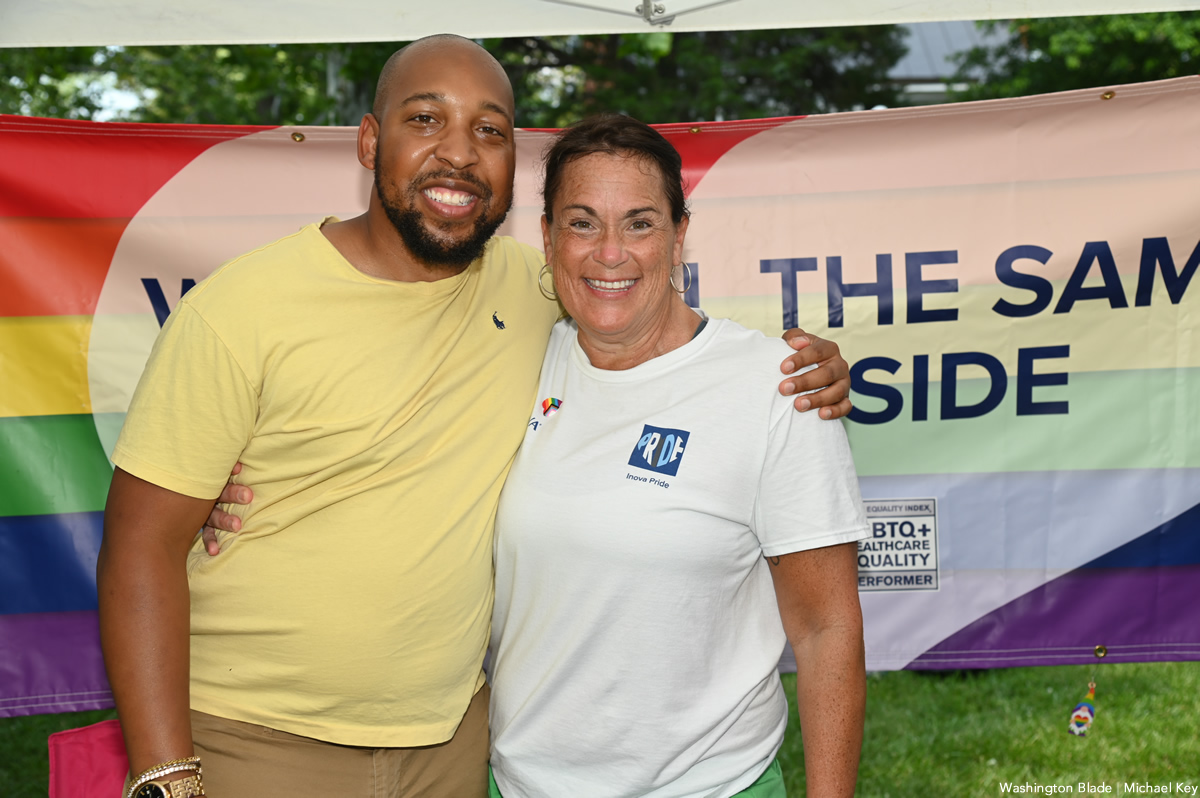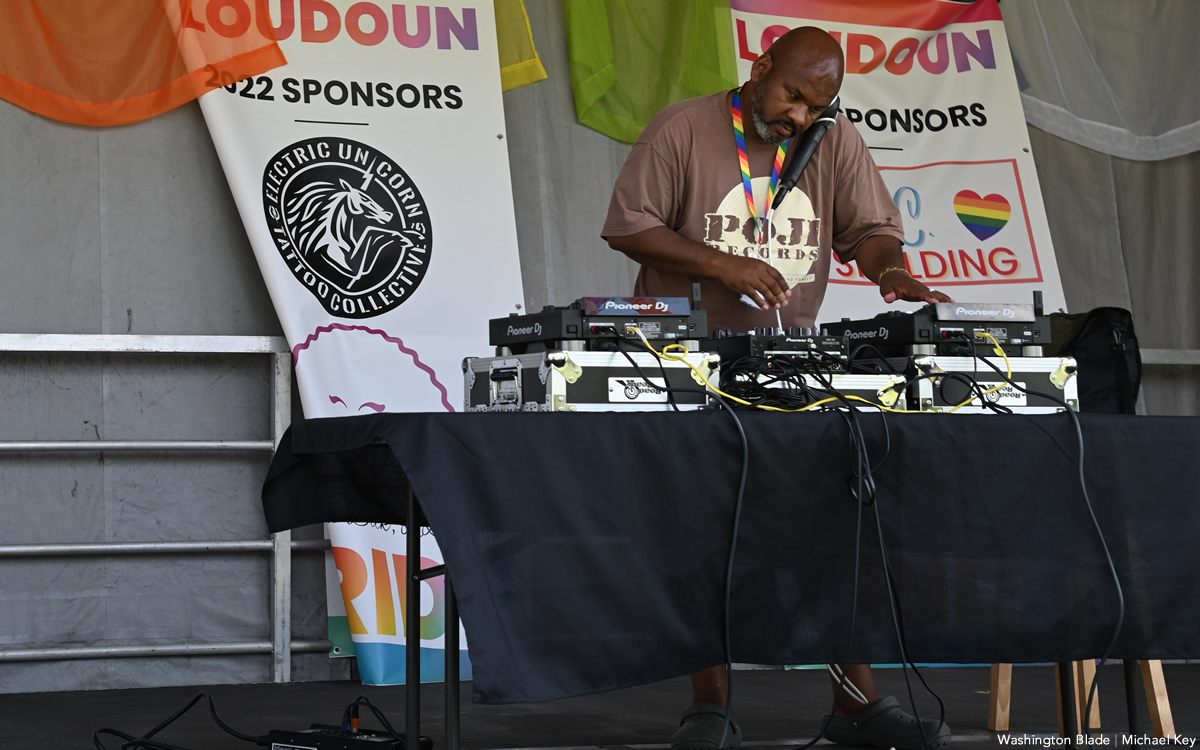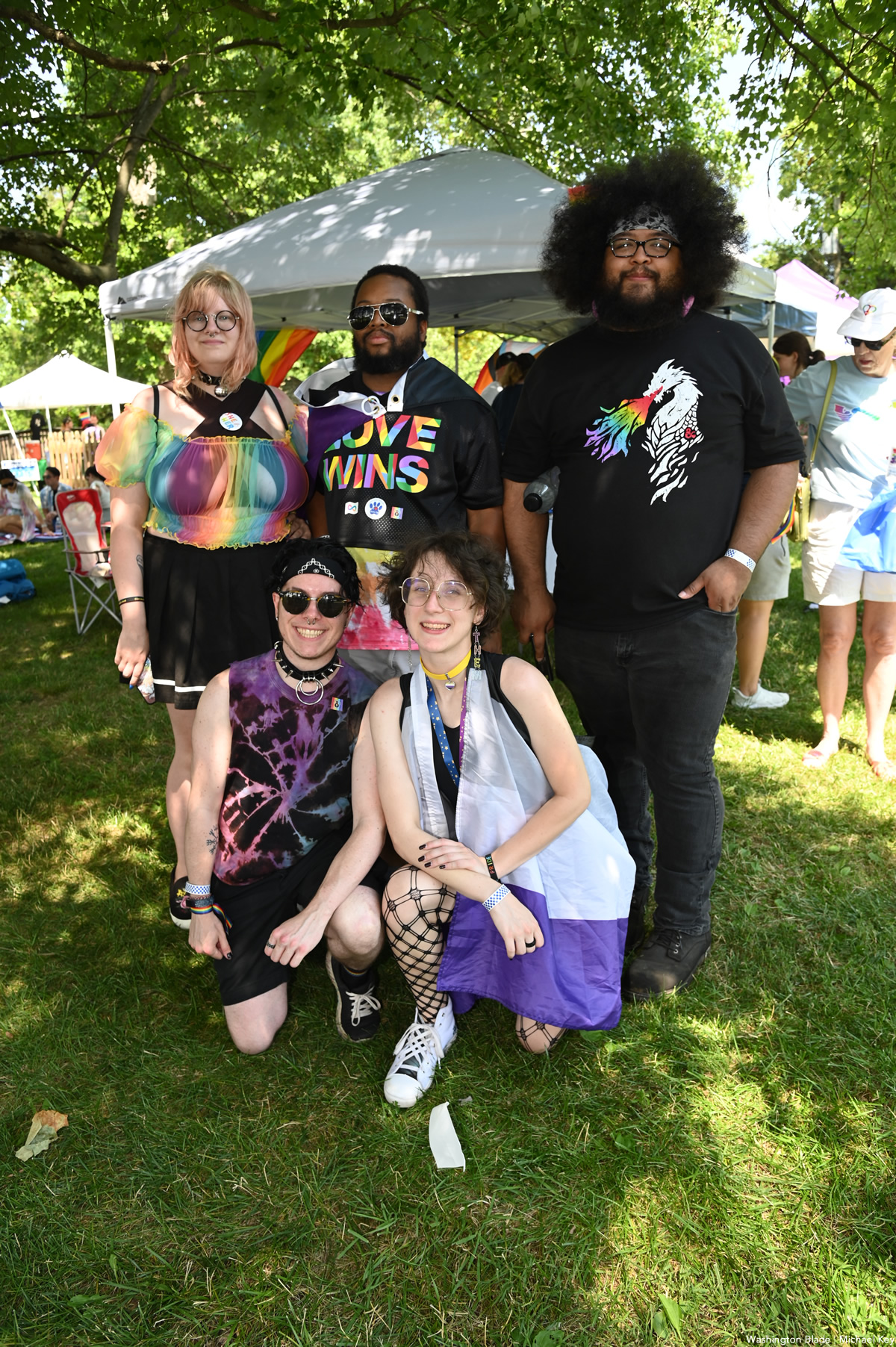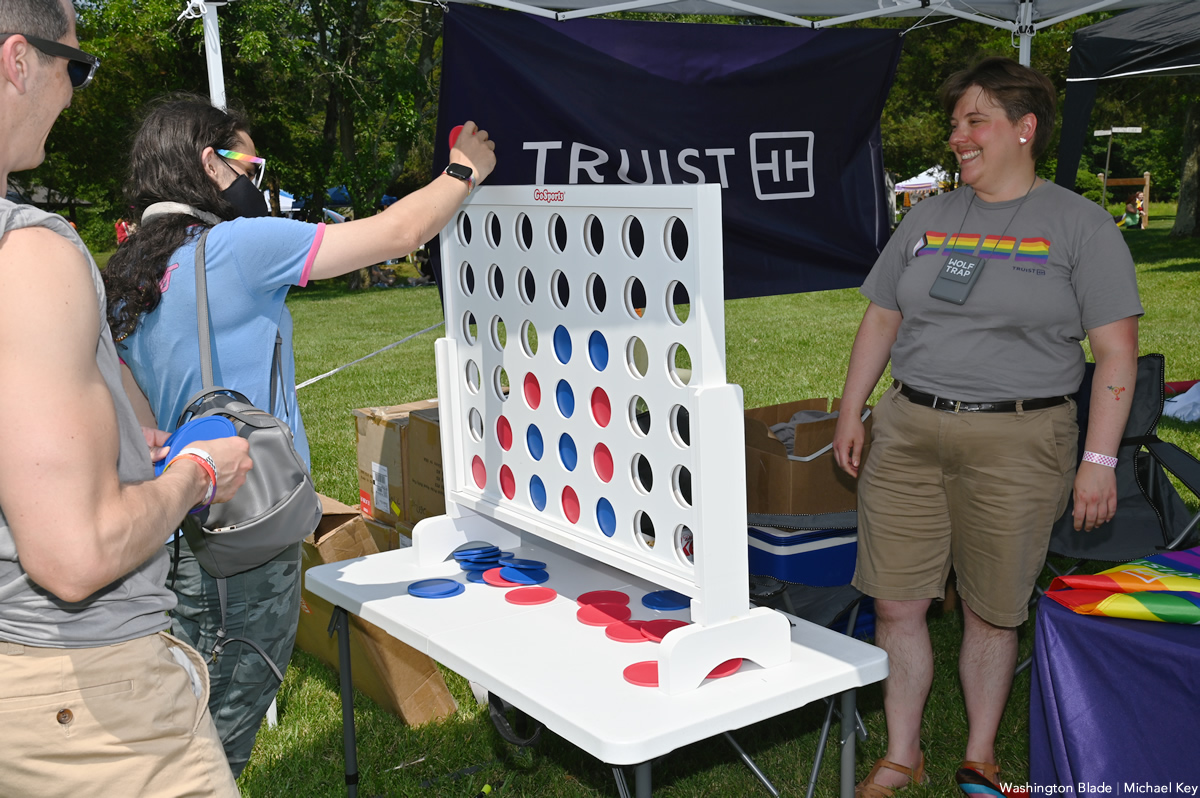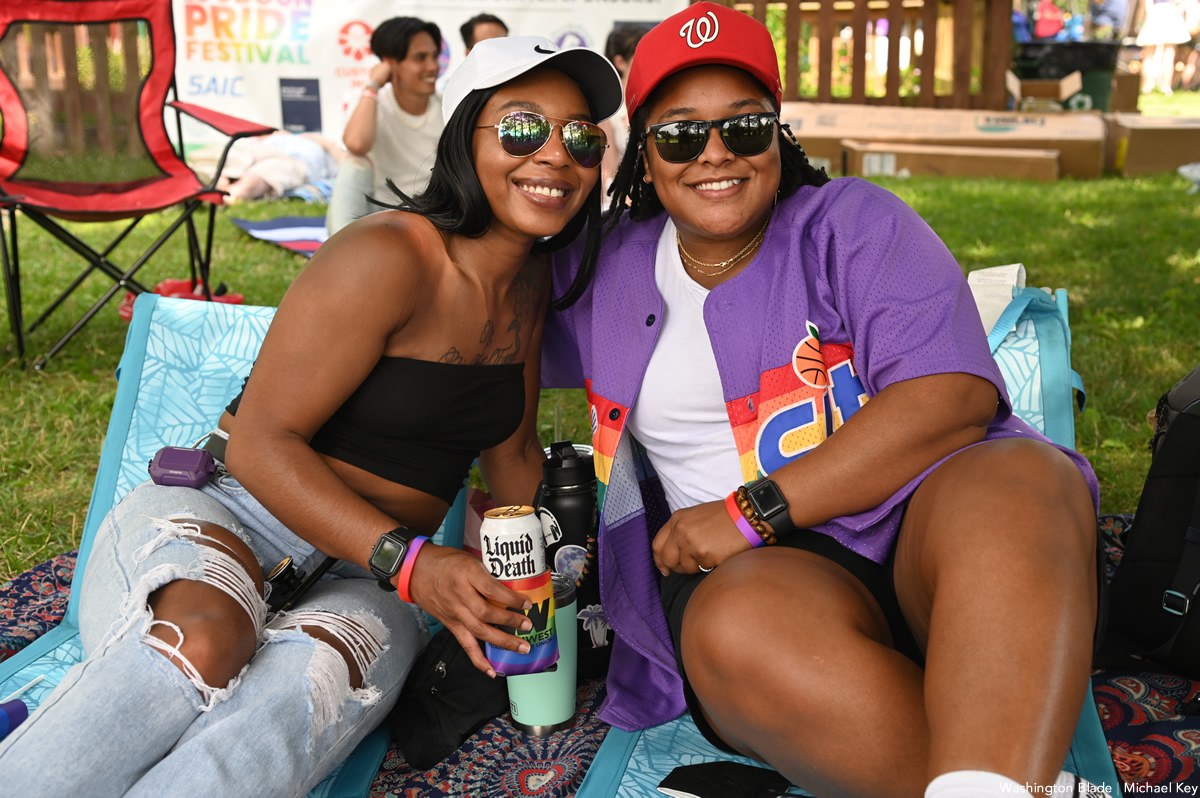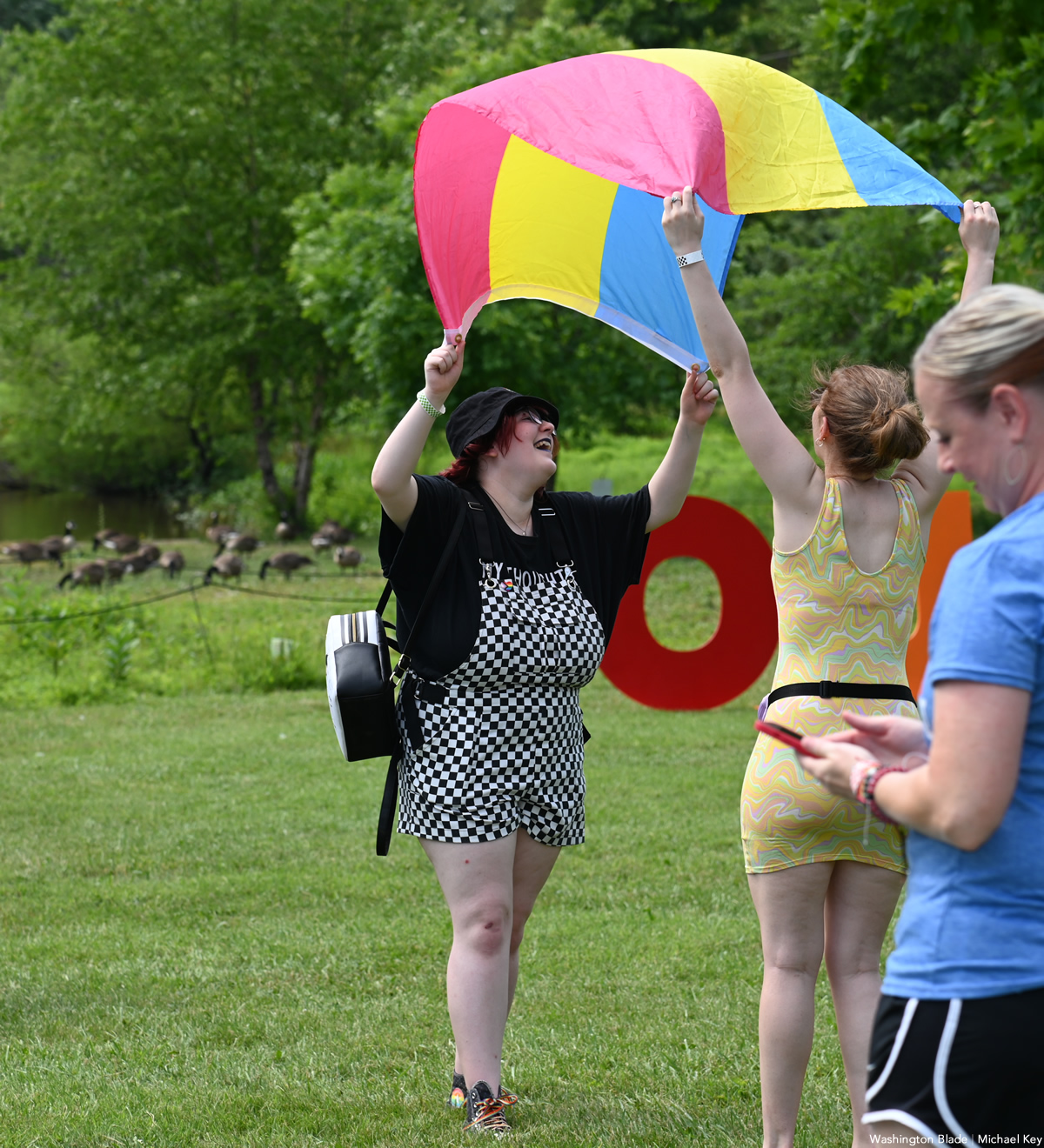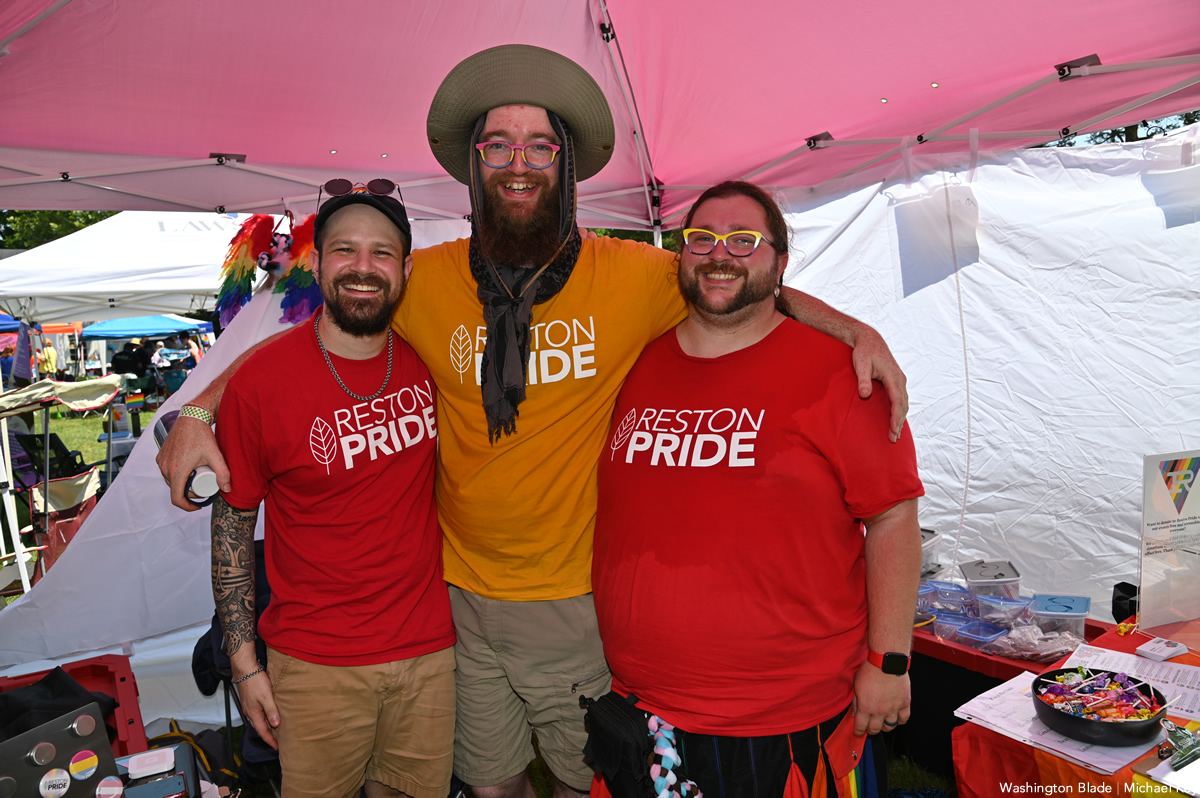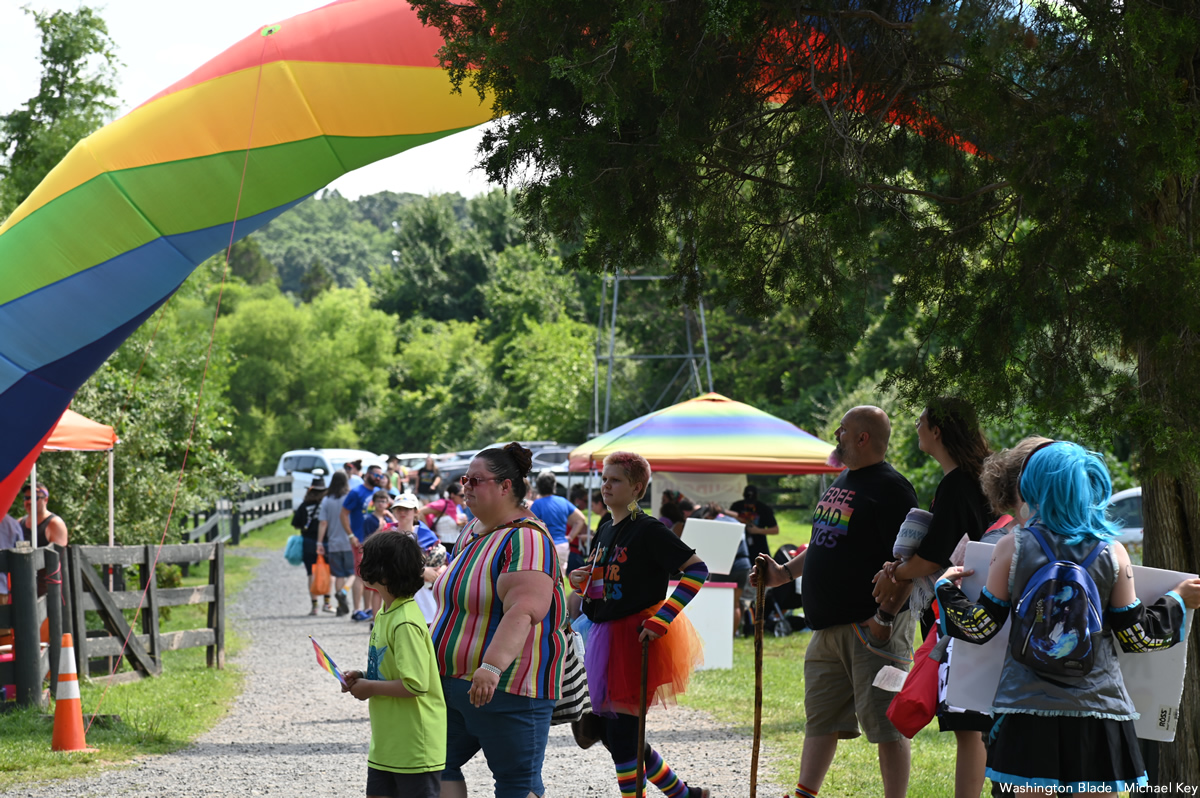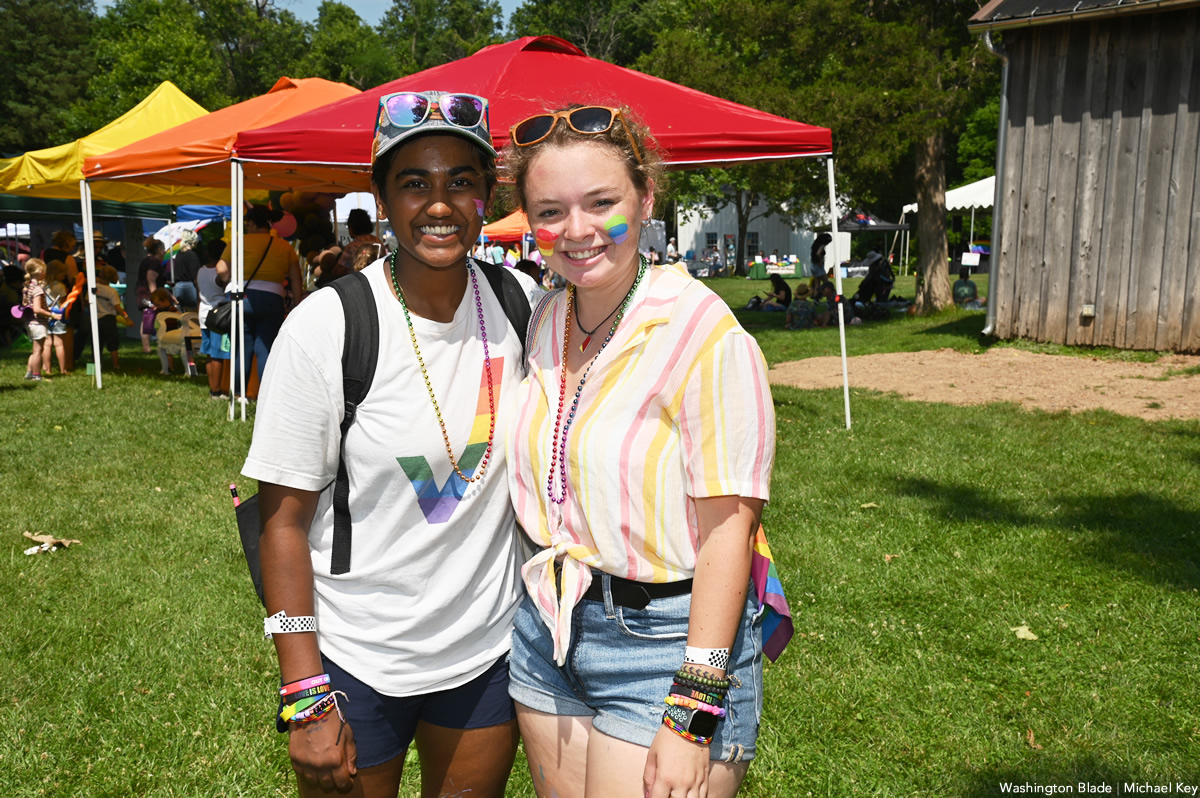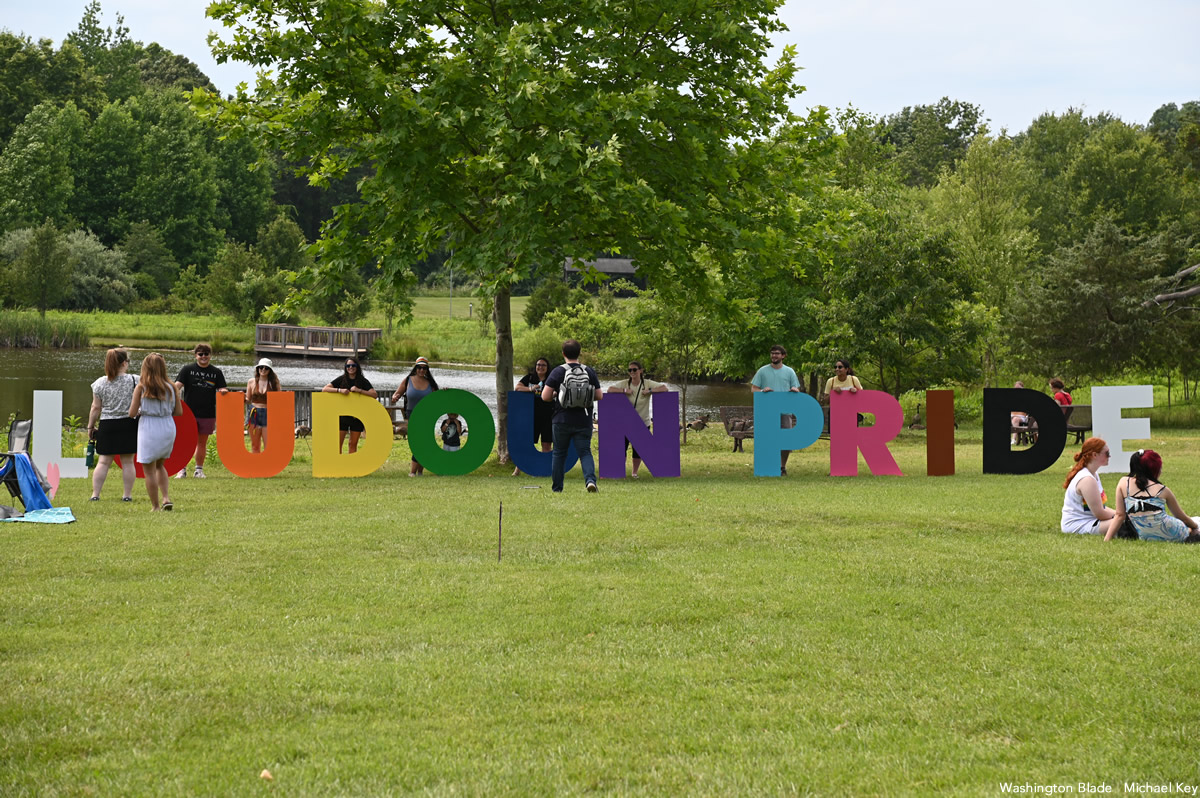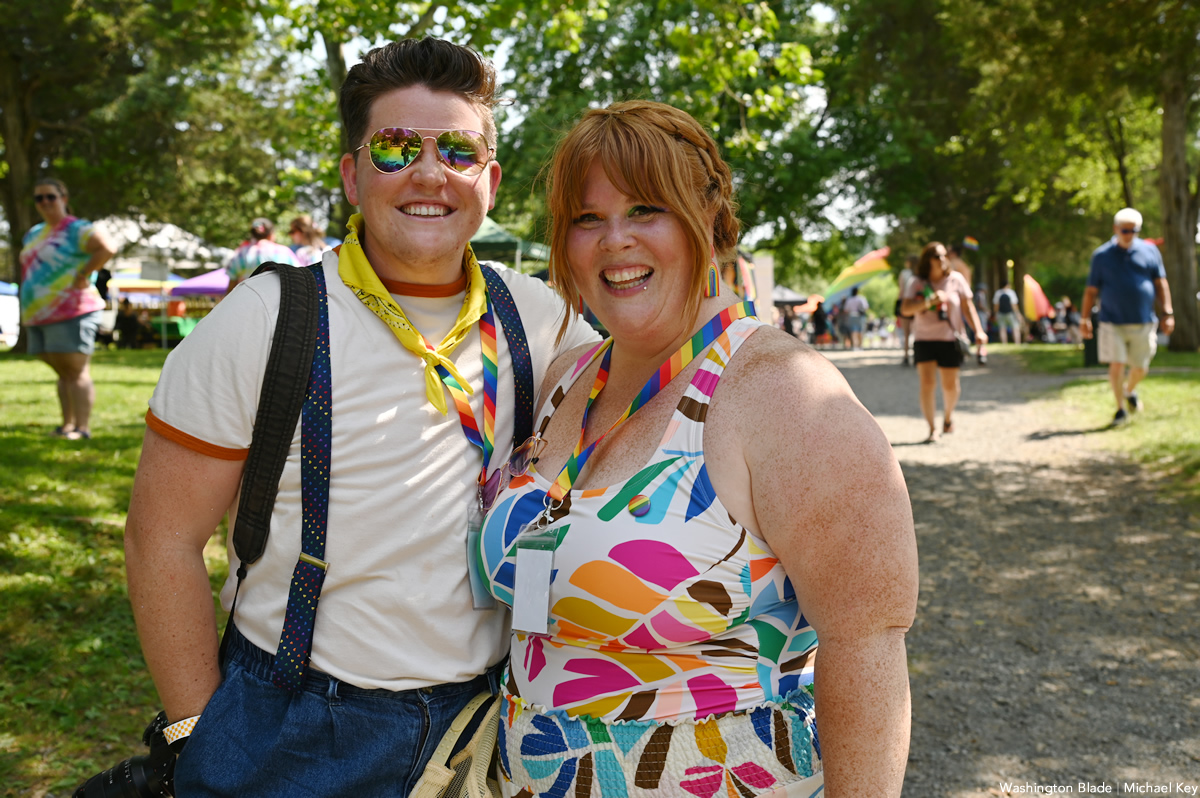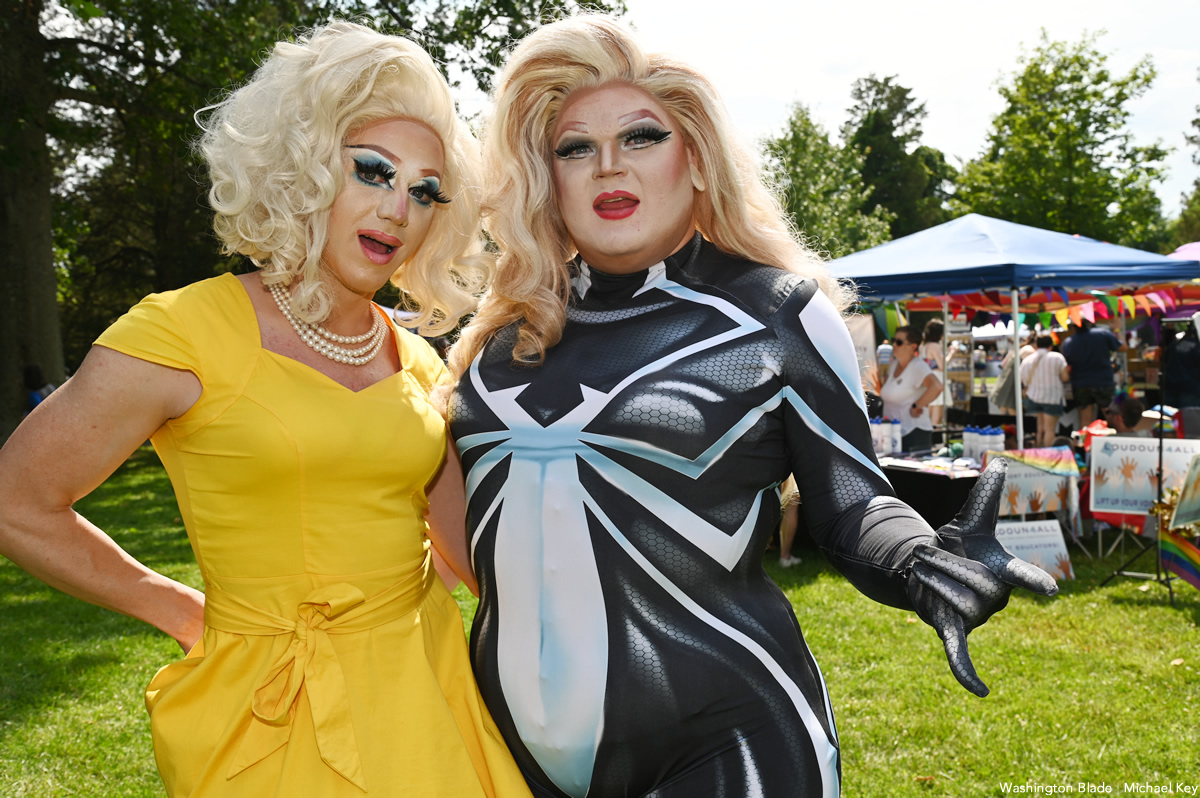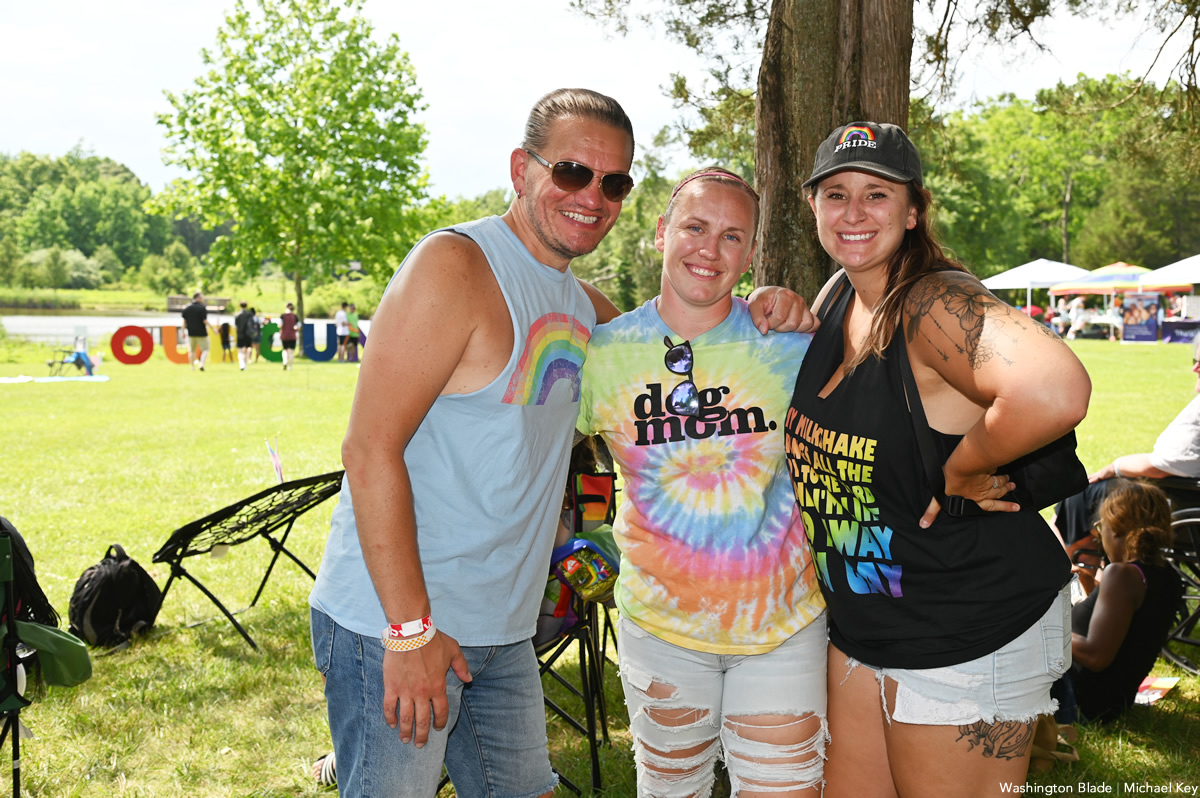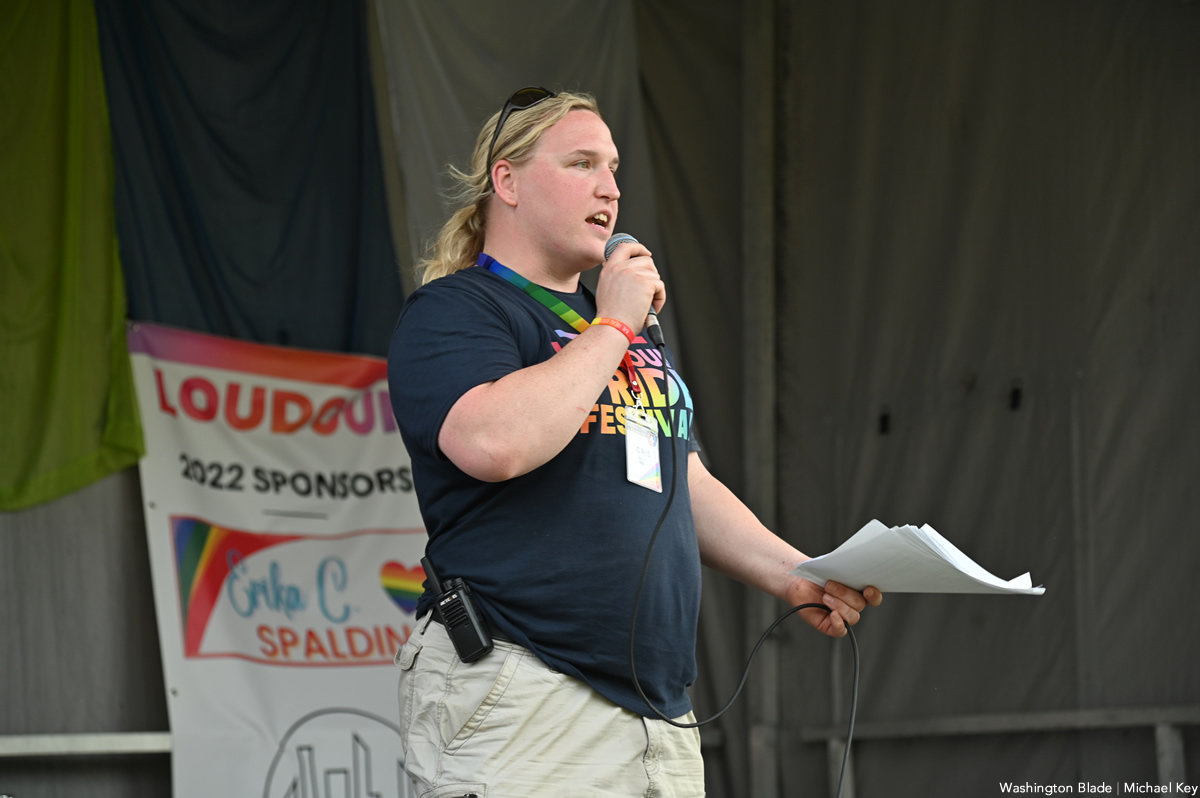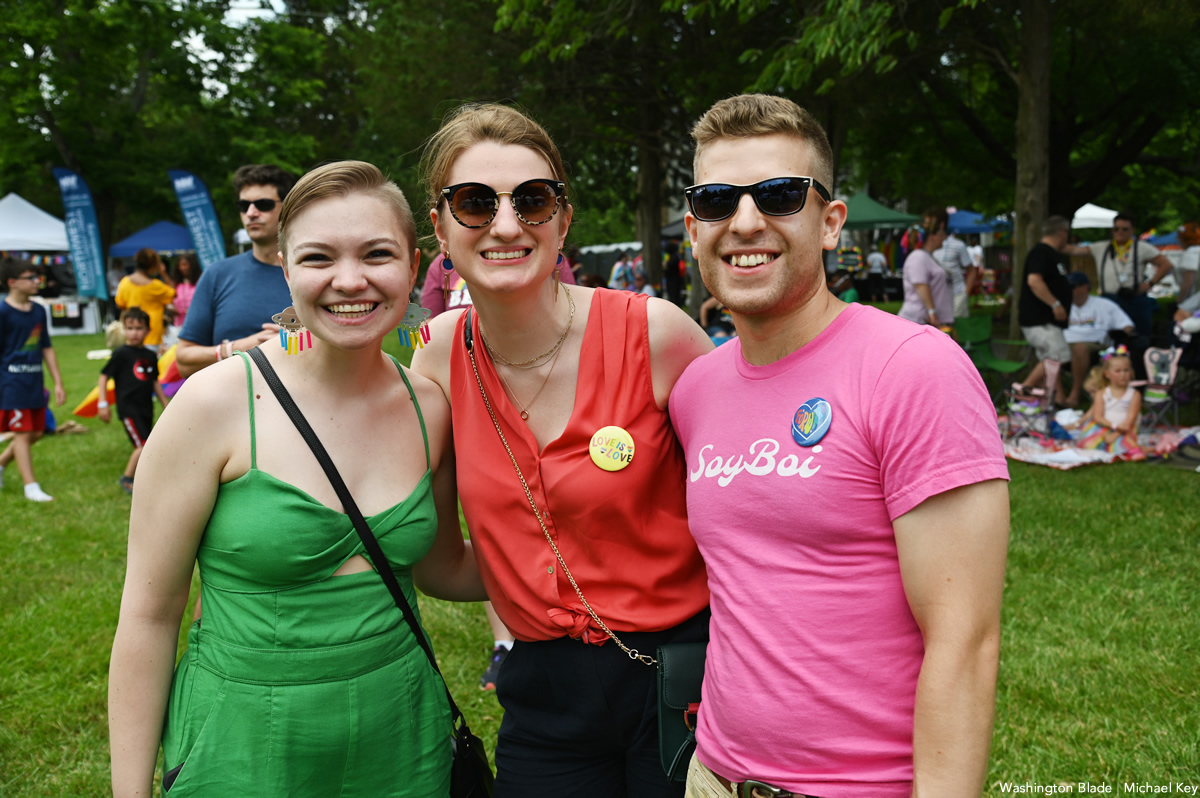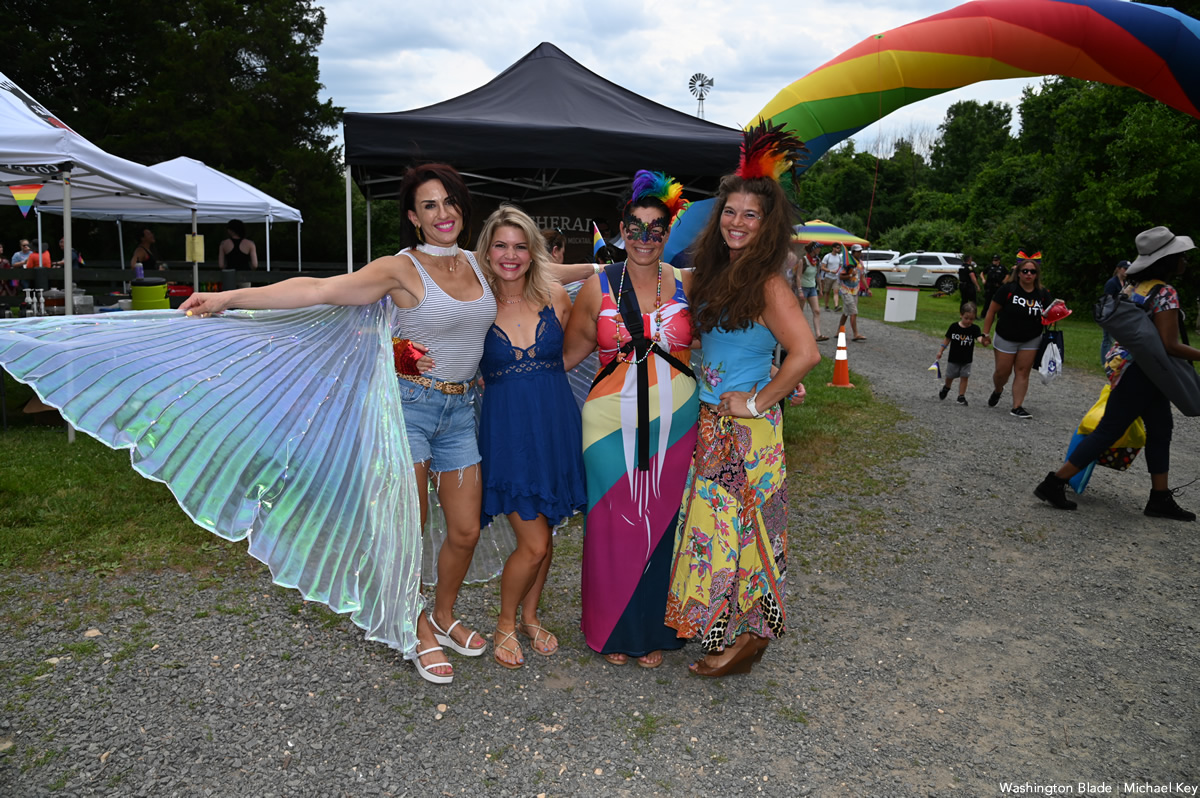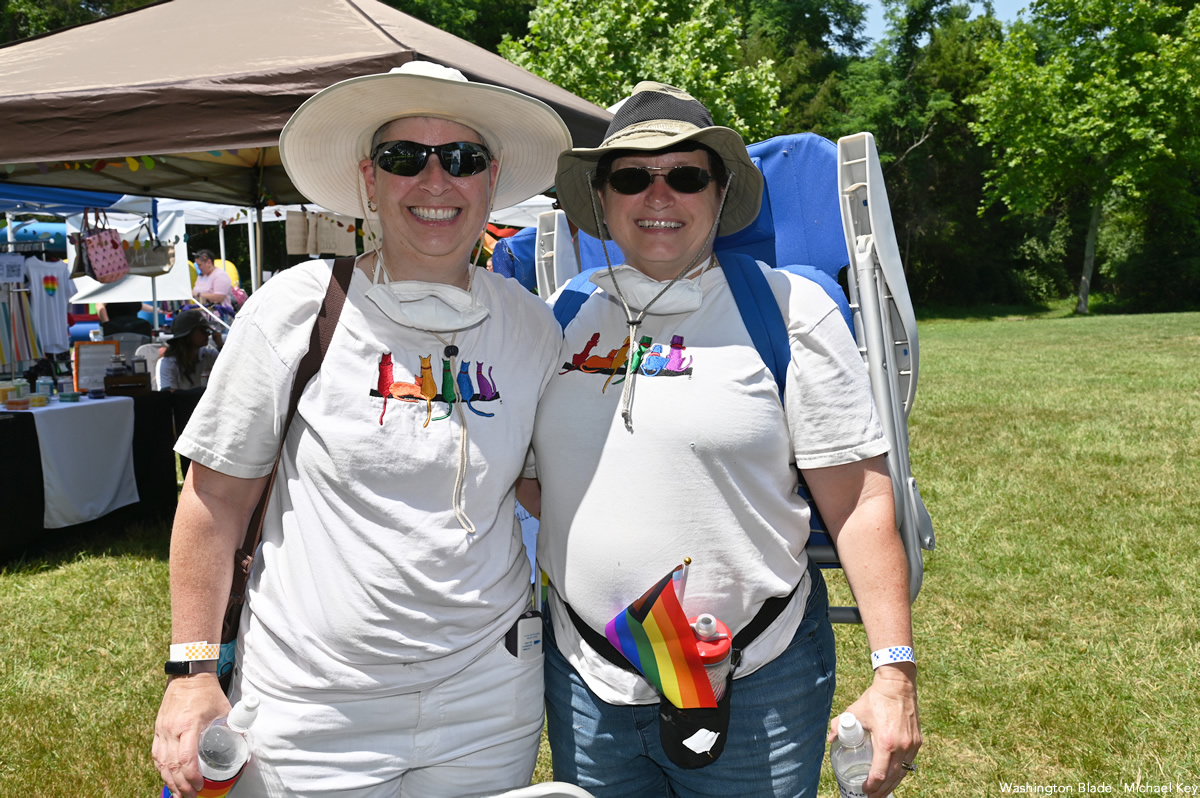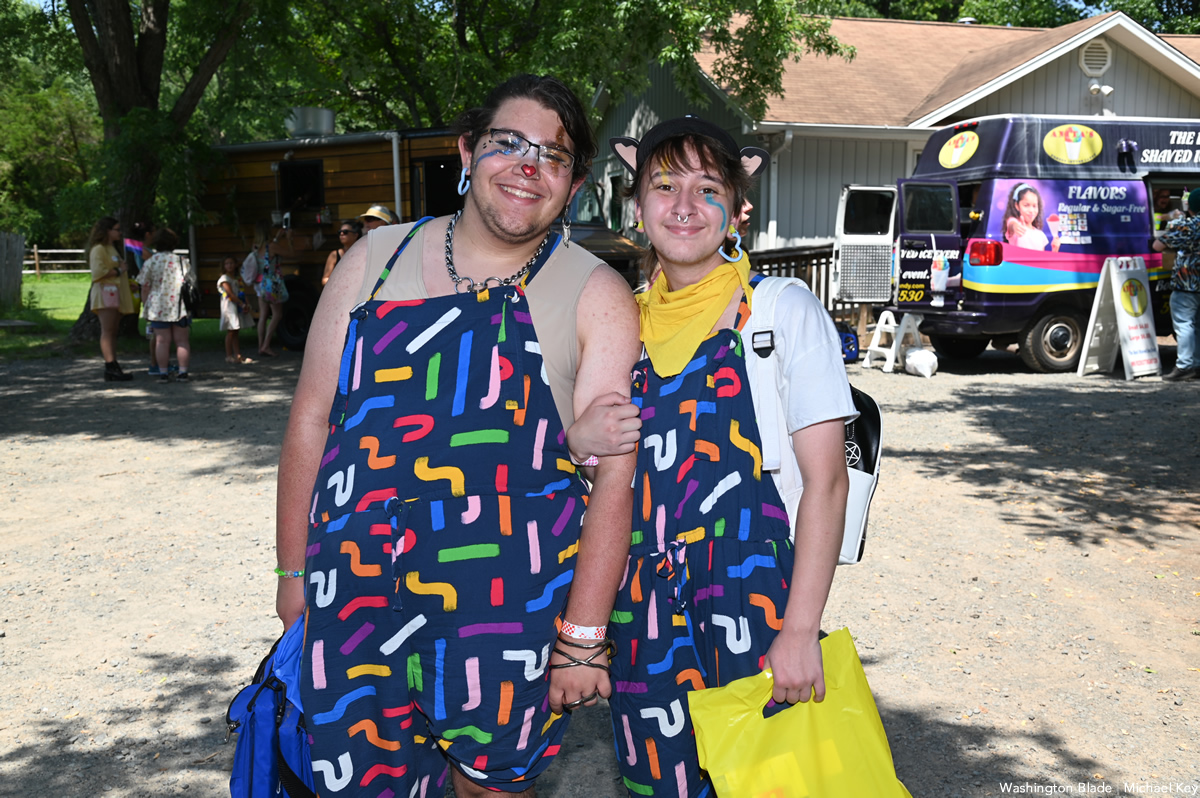 PHOTOS: Frederick Pride
Annual celebration held at Carroll Creek Linear Park on Saturday
The 10th annual Frederick Pride was held at Carroll Creek Linear Park in Frederick, Md. on Saturday, June 25.
(Washington Blade photos by Michael Key)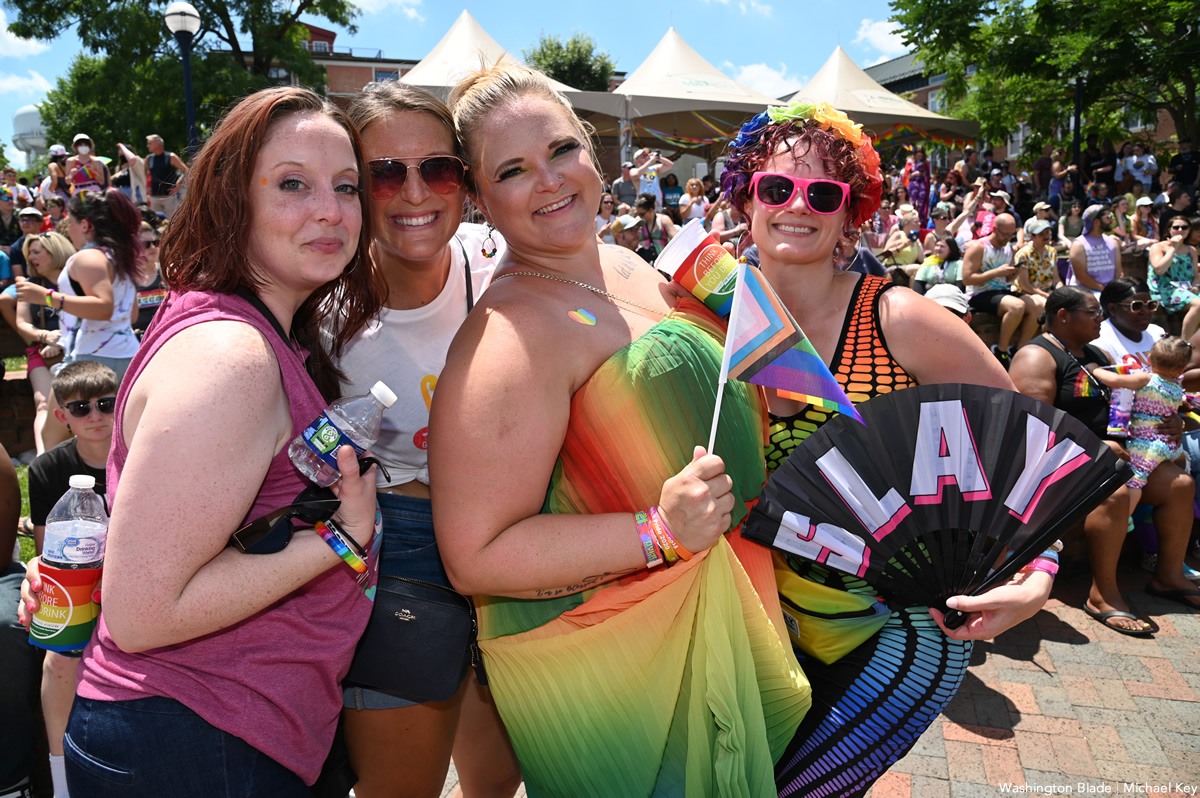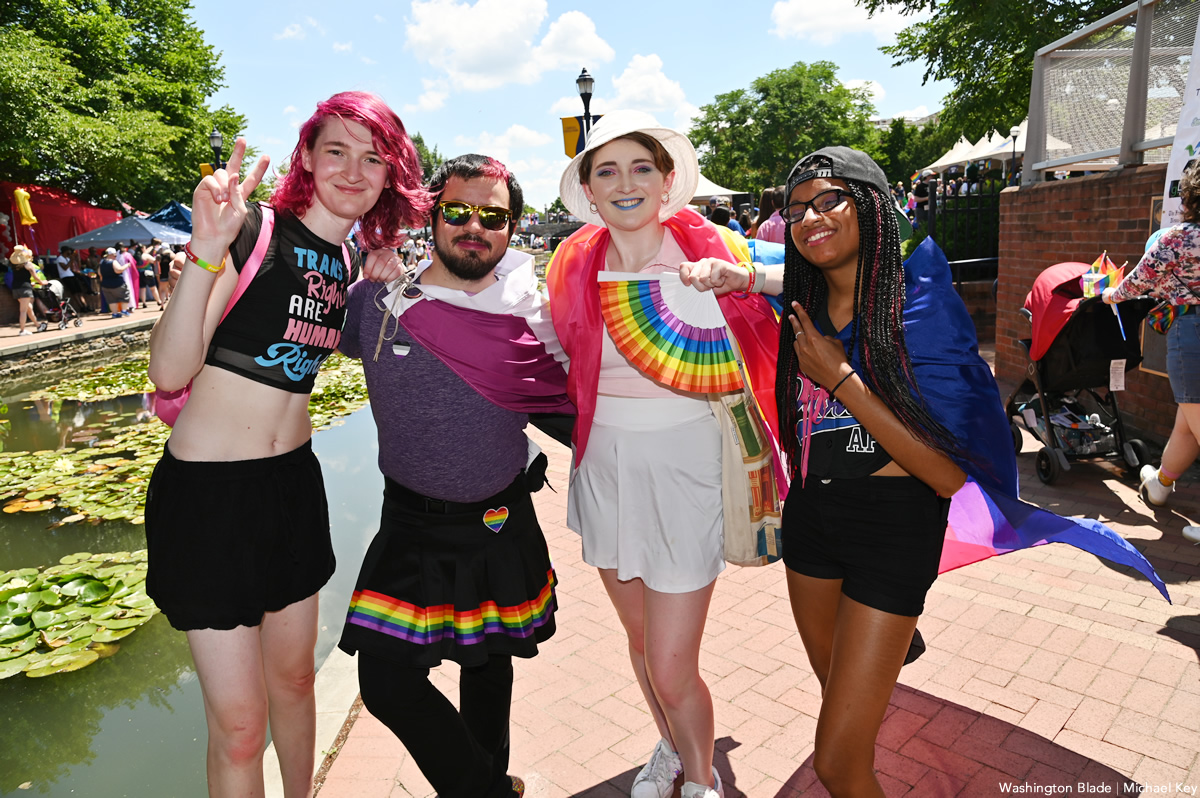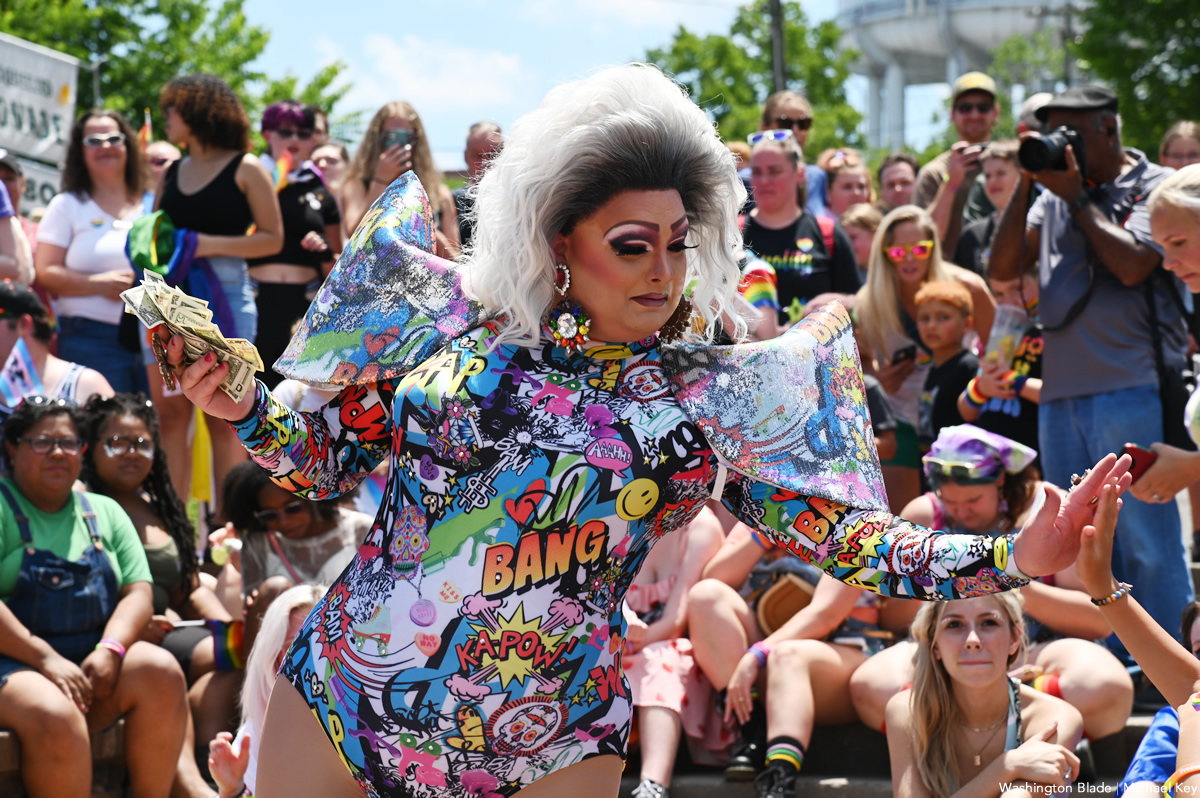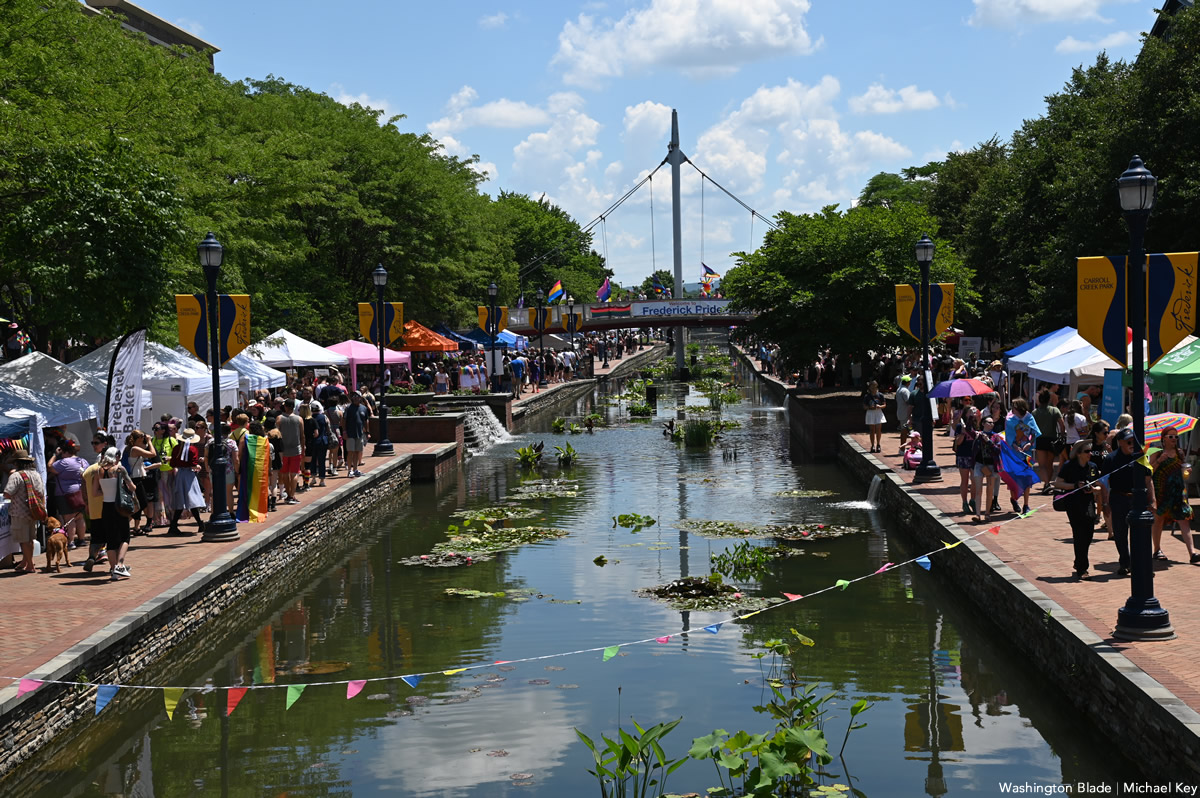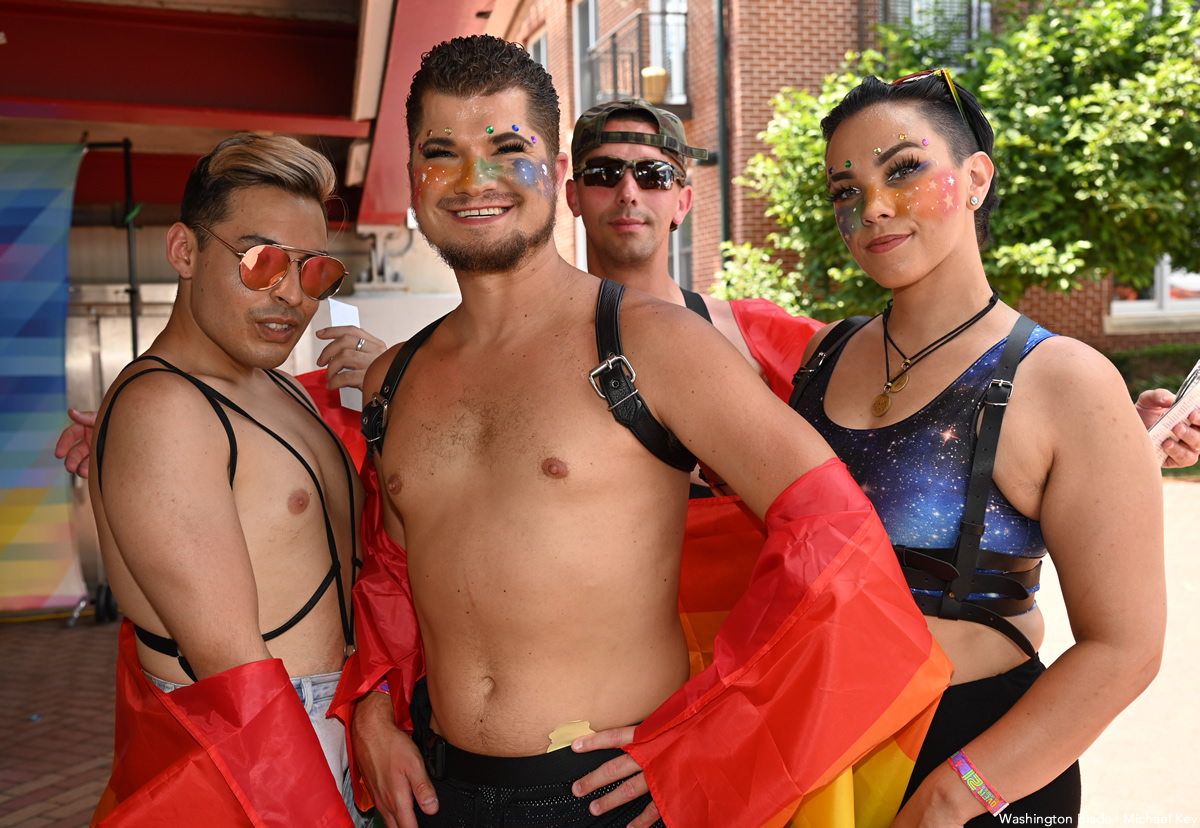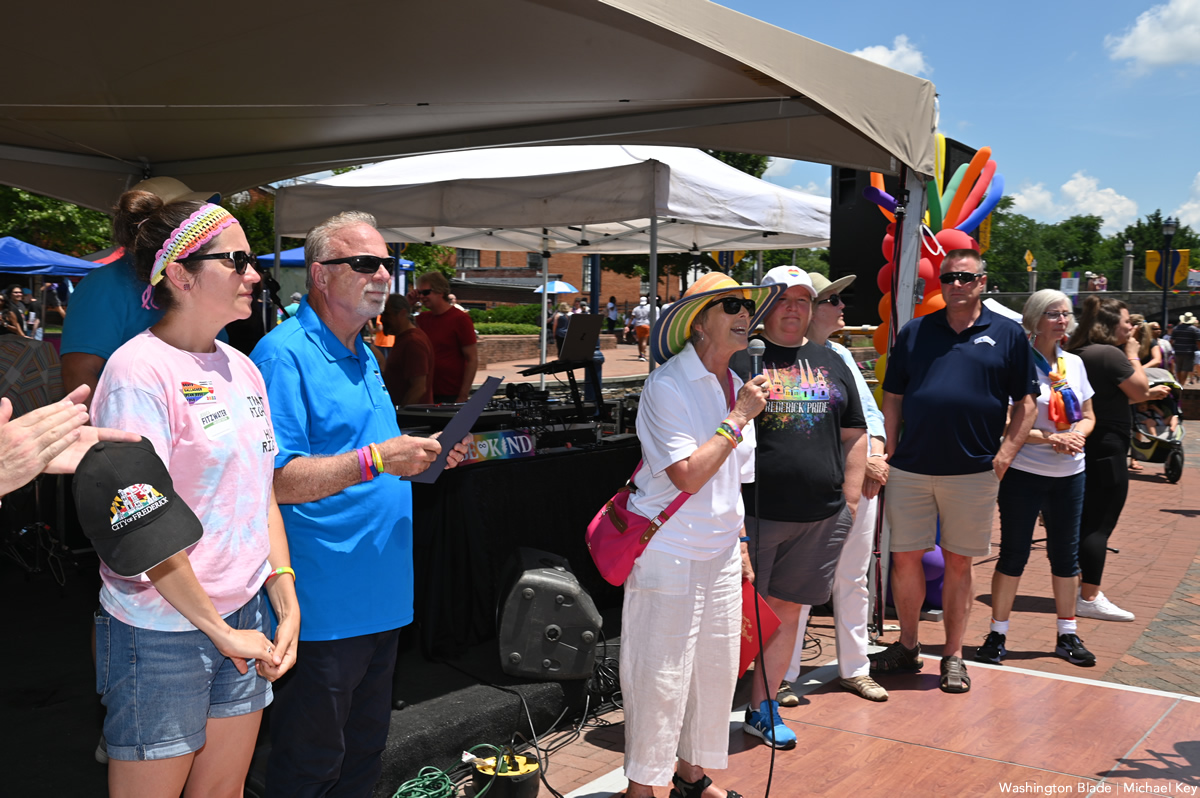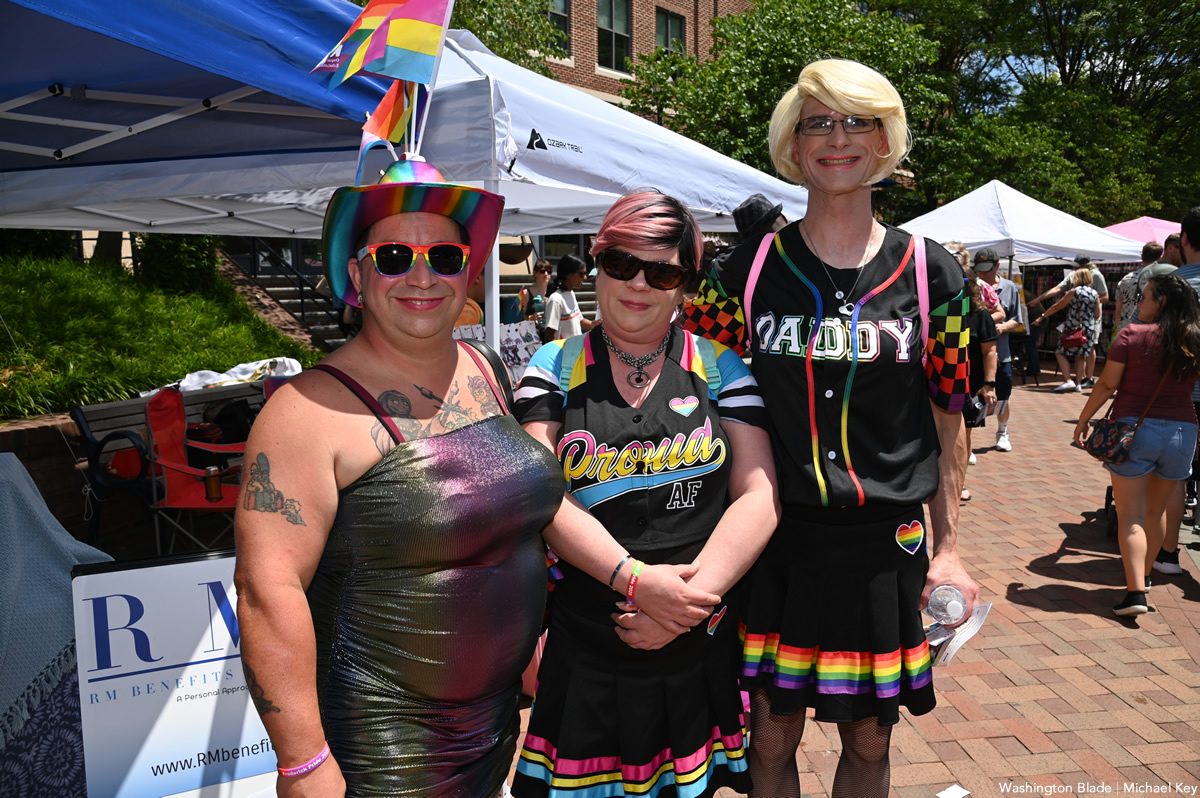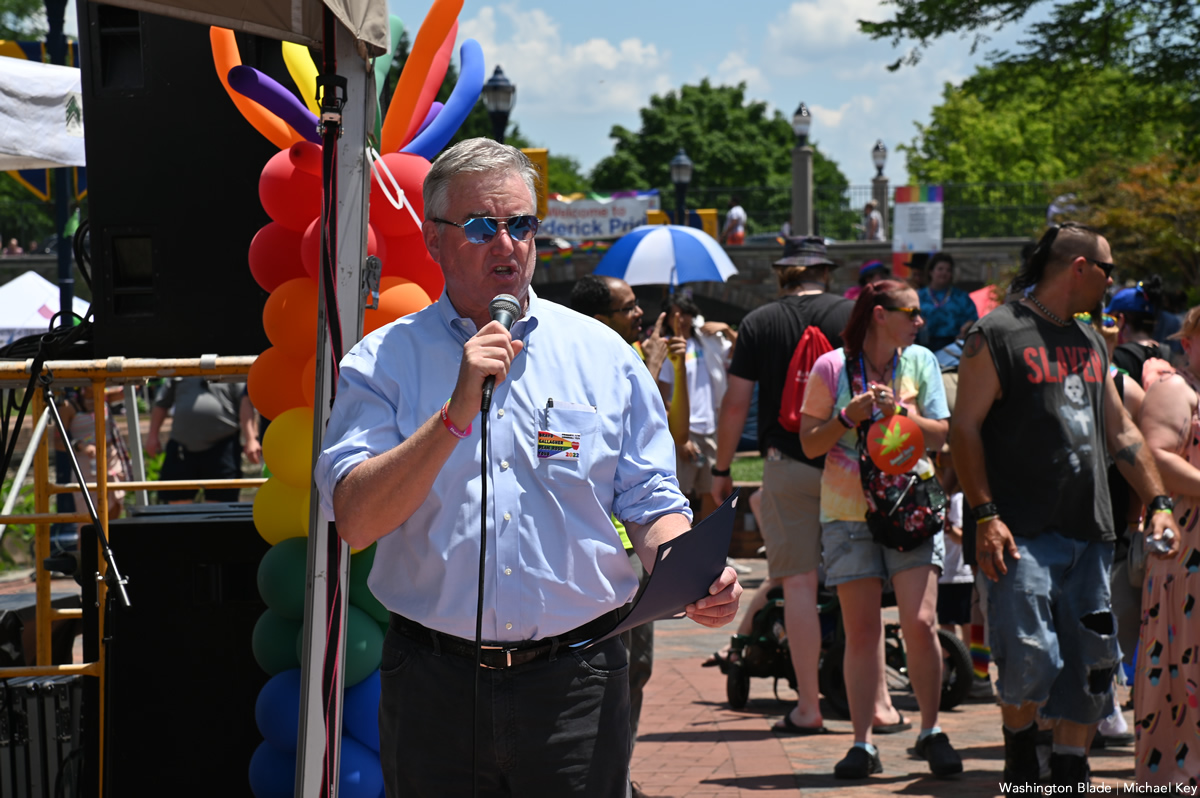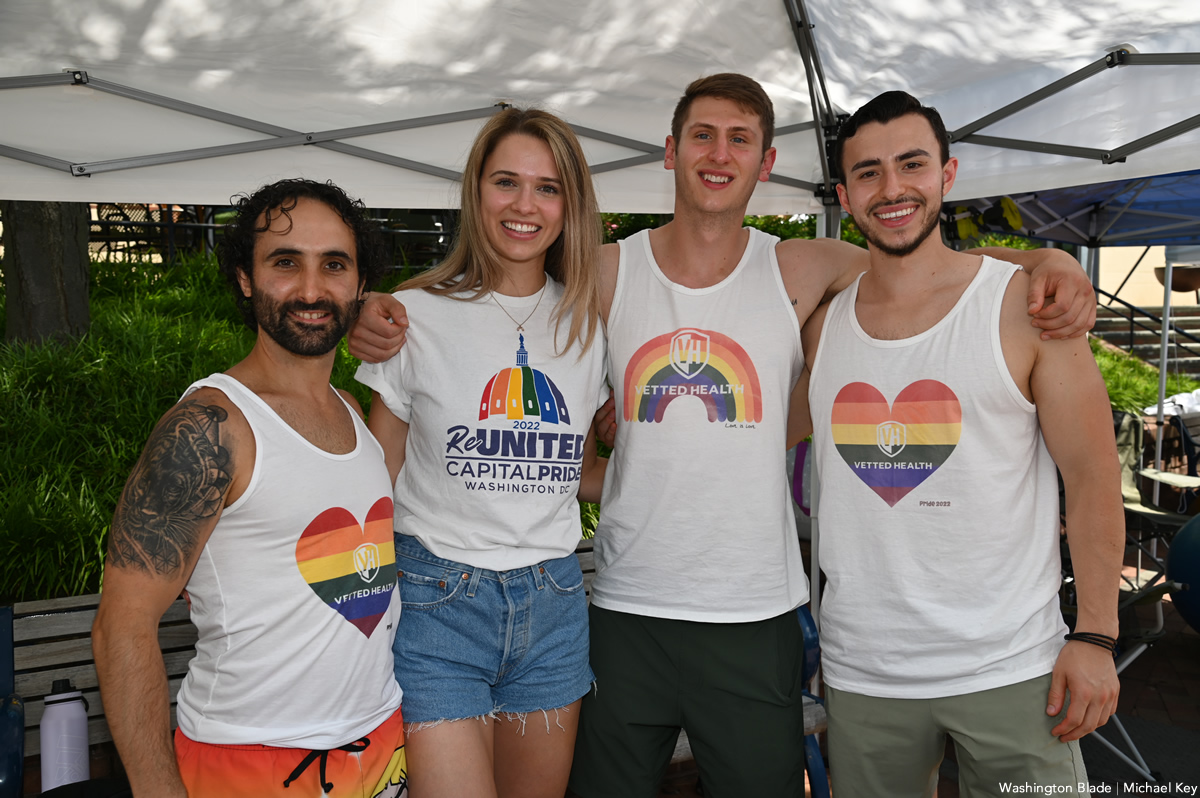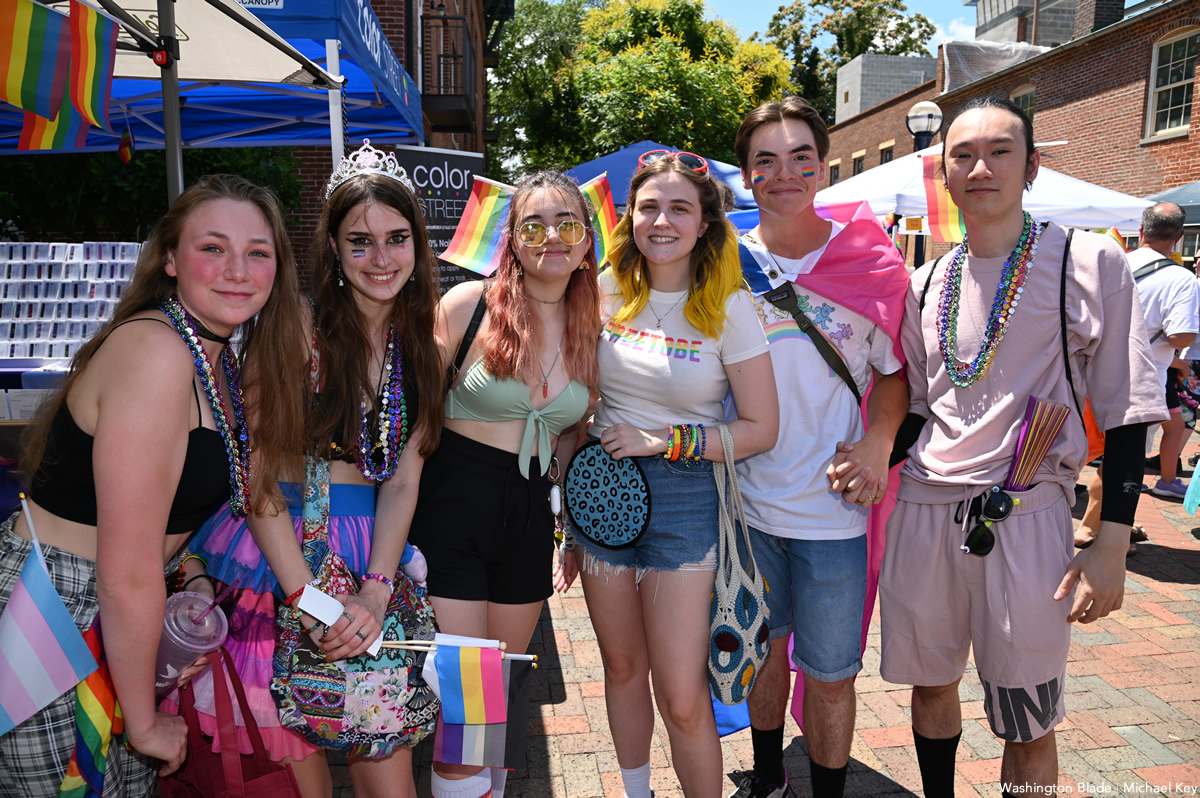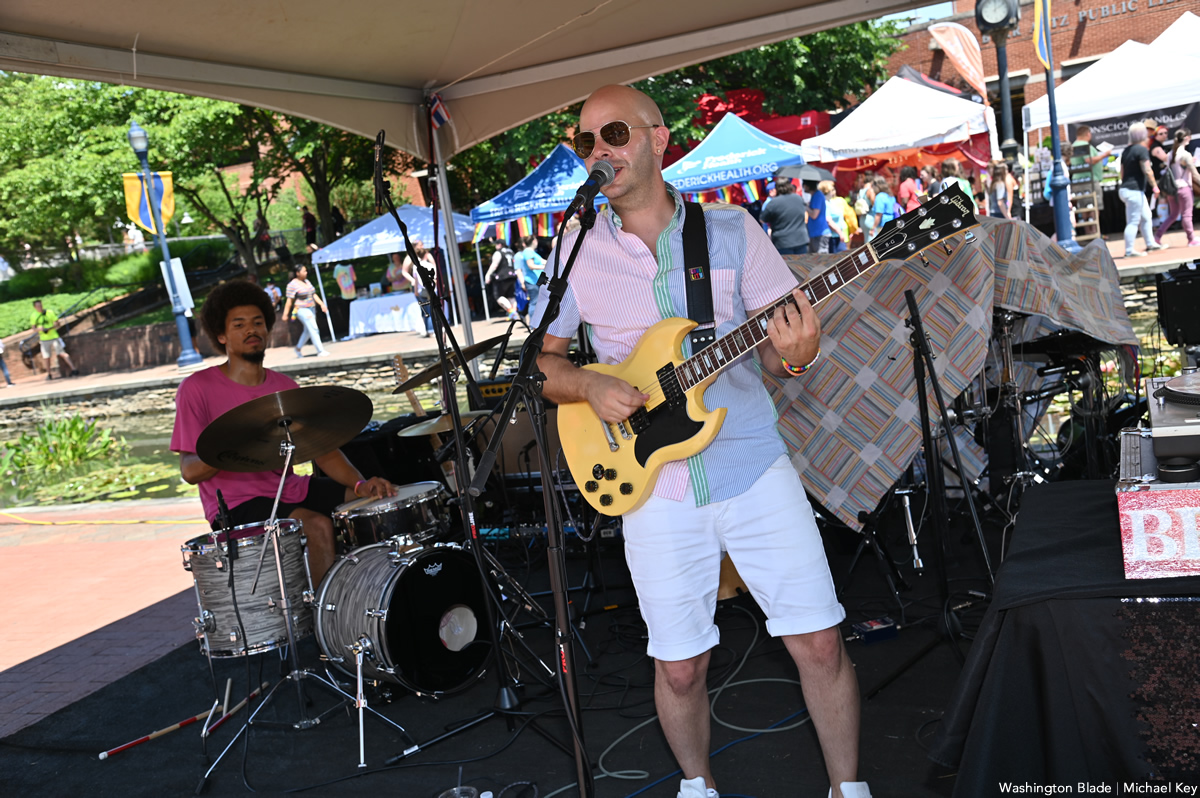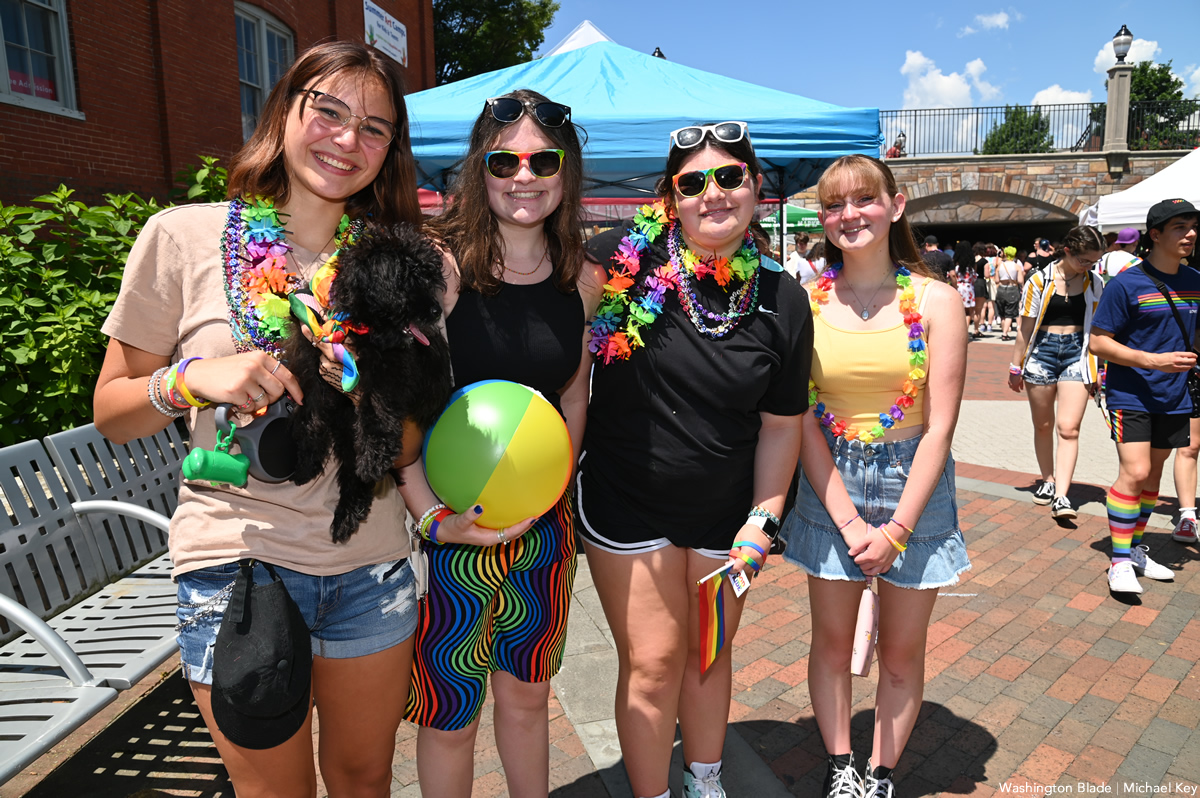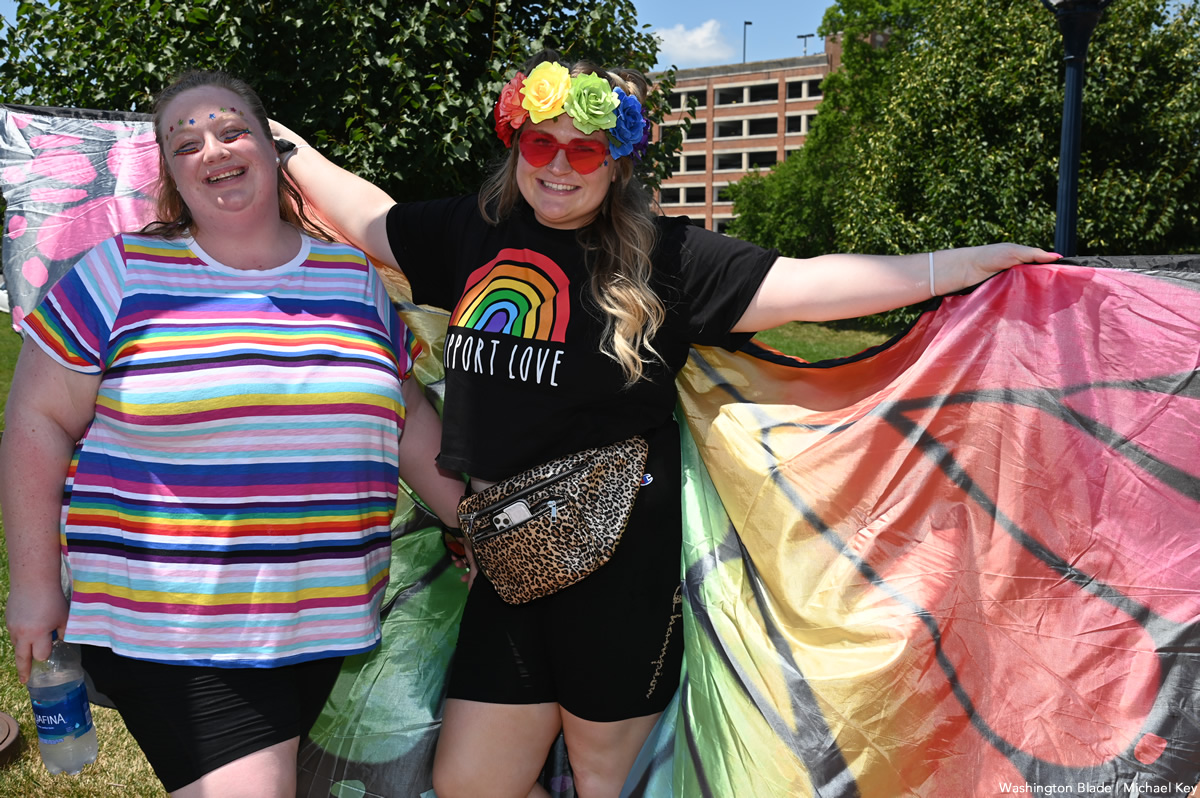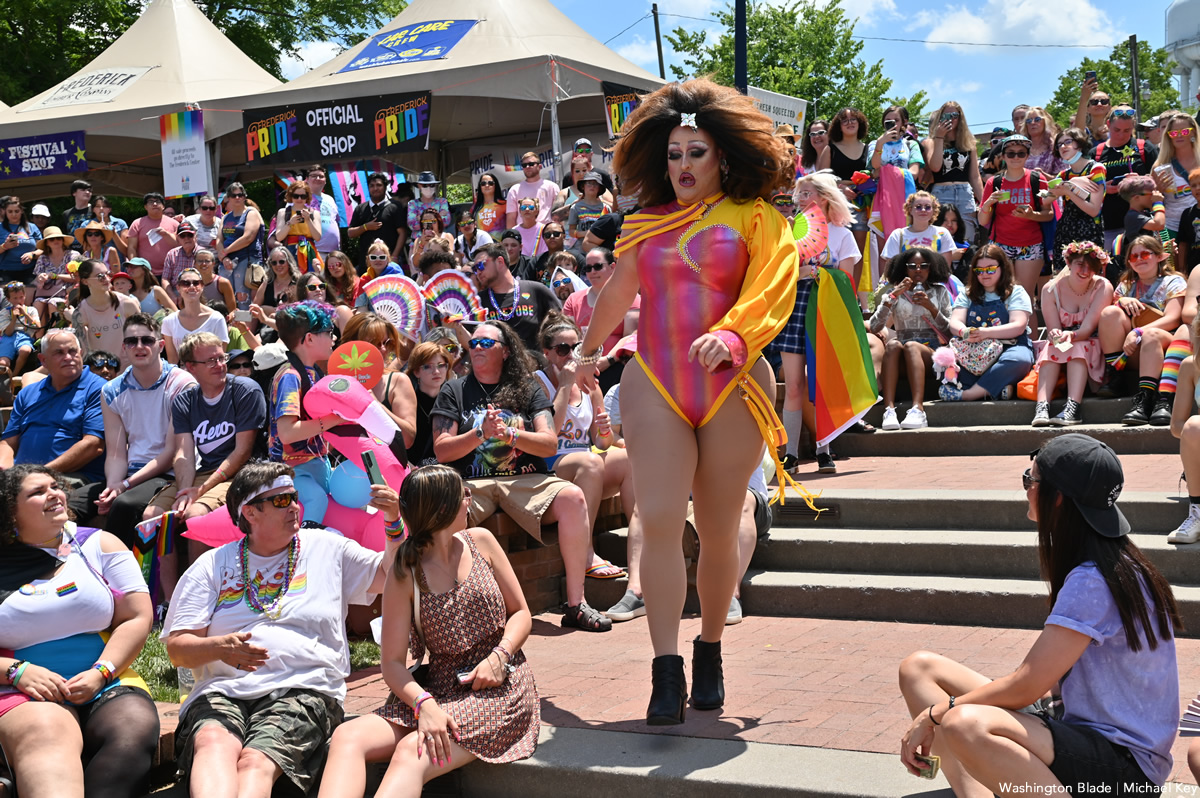 Rayceen Pendarvis hosts District of Pride Showcase
Mayor's Office celebrates resilience of D.C.'s LGBTQ community with night of entertainment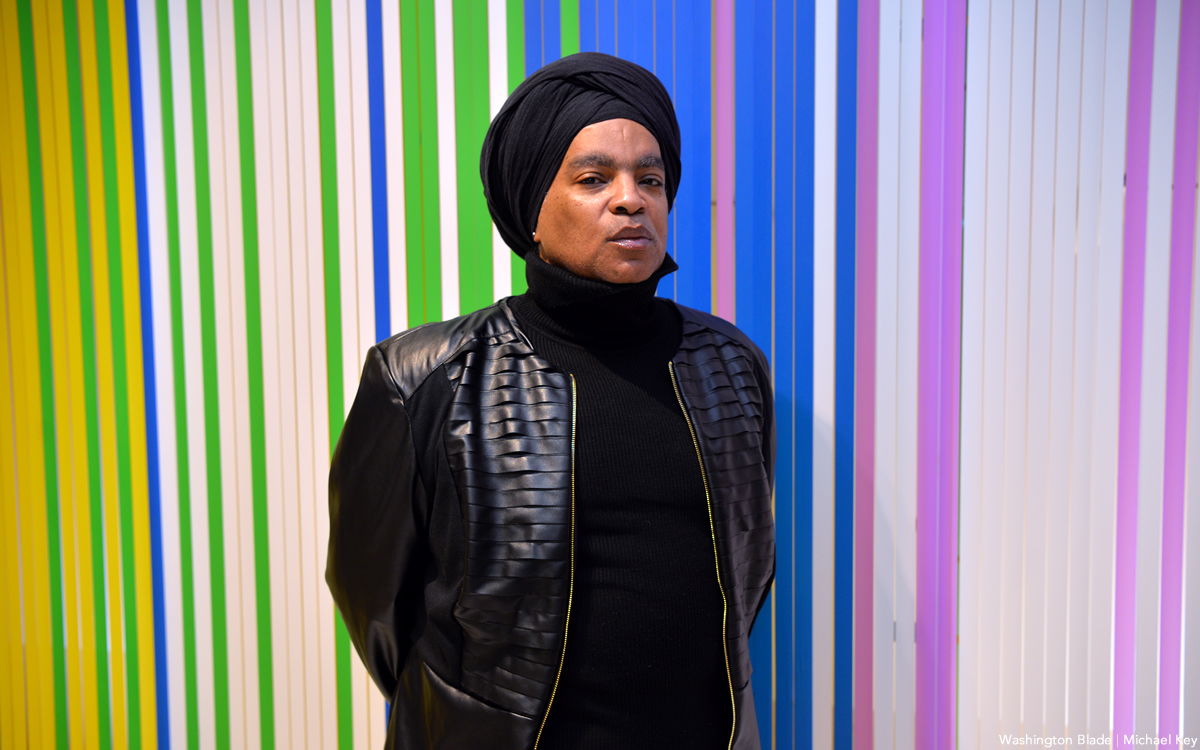 The Mayor's Office for LGBTQ Affairs will host "The District of Pride Showcase" on Thursday, June 30 at 7 p.m. at Lincoln Theatre.
This event is to celebrate the resilience of D.C.'s LGBTQ community with a night of entertainment and performances that will feature the diverse queer talent.
This event will be hosted by Rayceen Pendarvis, with announcer Krylios, featuring DJ Honey. There will also be a performance by "Real Housewives of Potomac" star Candiace.
This event is free and more details are available on Eventbrite.