GLAAD to host livestream event featuring Kesha, Melissa Etheridge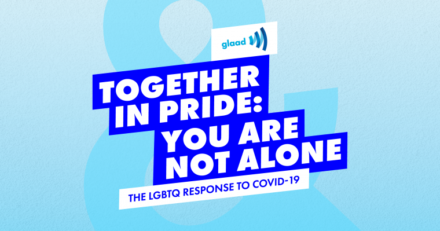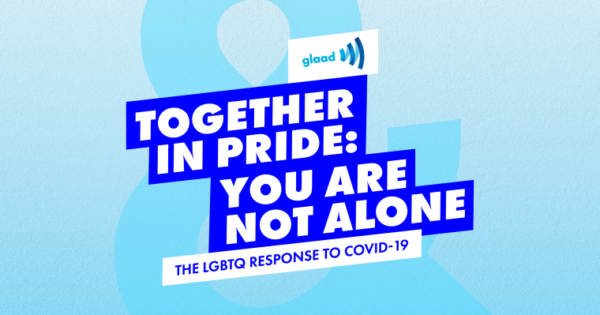 GLAAD may have cancelled its annual Media Awards for 2020 in the face of the COVID-19 pandemic, but that doesn't mean they're sidelining themselves for the duration.
This week, the world's largest LGBTQ media advocacy organization announced that it will host "Together in Pride: You are Not Alone," a livestream event on Sunday, April 26 at 8pm ET on GLAAD's YouTube channel and Facebook Live.
Highlighting the LGBTQ response to COVID-19 and amplifying messages of acceptance and affirmation to the LGBTQ community and people living with HIV during this unprecedented time, the livestream will raise funds for LGBTQ community centers that are members of CenterLink.
CenterLink is a coalition of more than 250 LGBTQ community centers from 45 states, Puerto Rico, and the District of Columbia, as well as Canada, China, Mexico, and Australia. By strengthening, supporting, and connecting its participating organizations, it serves over 2 million people each year.
Slated to perform in the livestream will be Kesha and Melissa Etheridge, with special guests including Billy Eichner, Matt Bomer, Lilly Singh, Adam Lambert, Bebe Rexha, Dan Levy, MJ Rodriguez, Wilson Cruz, Kathy Griffin, Gigi Gorgeous, Nats Getty, Michelle Visage, Javier Muñoz, Sean Hayes, Sharon Stone, and Tatiana Maslany. The event – which is created with GLAAD by actor and producer Erich Bergen, will feature performances, interviews, and video messages, with more guests to be announced soon.
In a statement, GLAAD President and CEO Sarah Kate Ellis said, "At a time when some LGBTQ people could be isolating in homes that are not affirming, GLAAD is bringing together the biggest LGBTQ stars and allies to send messages of love, support and acceptance. So many LGBTQ people, especially our youth, depend on support from local community centers around the country, and during this time of financial distress, we must come together as a community to ensure that all LGBTQ organizations can continue their life-saving work."
Denise Spivak, Interim CEO of CenterLink, further commented, "LGBTQ centers are the heart of the community, and throughout the COVID-19 pandemic these centers have continued to provide vital connectivity and services, pivoting to virtual programming, modifying in-person services when possible, and ensuring that their communities have resources and support when they need it the most."
Ellis will serve as an Executive Producer of "Together in Pride: You are Not Alone," along with Erich Bergen, and GLAAD Media Award producers and staff members Anthony Ramos, Bill McDermott, Mark Hartnett, and Rich Ferraro.
Follow GLAAD on Twitter and Facebook for links to watch the event. Participating community centers will also share the livestream on their social platforms.
New book explores why we categorize sports according to gender
You can lead a homophobic horse to water but you can't make it think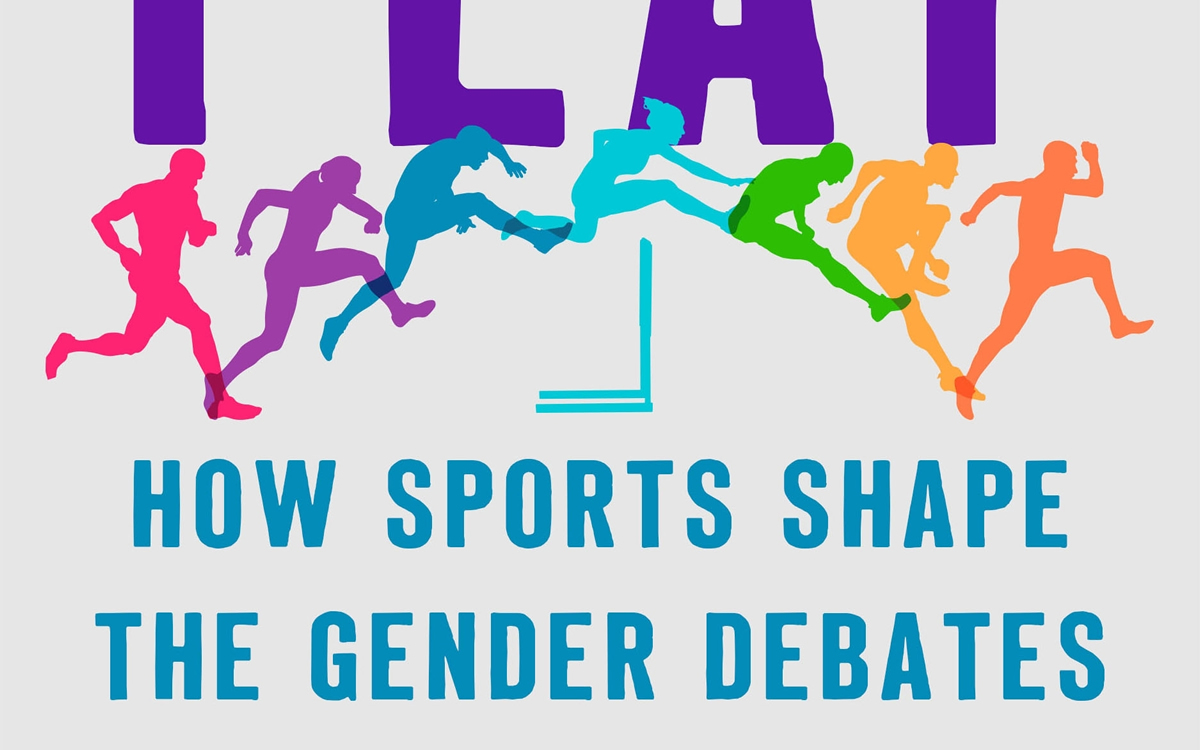 'Fair Play: How Sports Shape the Gender Debates'
By Katie Barnes
c.2023, St. Martin's Press
$29/304 pages
The jump shot happened so quickly, so perfectly.
Your favorite player was in the air in a heartbeat, basketball in hand, wrist cocked. One flick and it was all swish, three points, just like that, and your team was ahead. So are you watching men's basketball or women's basketball? Or, as in the new book, "Fair Play" by Katie Barnes, should it really matter?

For sports fans, this may come as a surprise: we categorize sports according to gender.
Football, baseball, wresting: male sports. Gymnastics, volleyball: women's sports. And yet, one weekend spent cruising around television shows you that those sports are enjoyed by both men and women – but we question the sexuality of athletes who dare (gasp!) to cross invisible lines for a sport they love.
How did sports "become a flash point for a broader conversation?"
Barnes takes readers back first to 1967, when Kathrine Switzer and Bobbi Gibb both ran in the Boston Marathon. It was the first time women had audaciously done so and while both finished the race, their efforts didn't sit well with the men who made the rules.
"Thirty-seven words" changed the country in 1972 when Title IX was signed, which guaranteed there'd be no discrimination in extracurricular events, as long as "federal financial assistance" was taken. It guaranteed availability for sports participation for millions of girls in schools and colleges. It also "enshrine[d] protections for queer and transgender youth to access school sports."
So why the debate about competition across gender lines?
First, says Barnes, we can't change biology, or human bodies that contain both testosterone and estrogen, or that some athletes naturally have more of one or the other – all of which factor into the debate. We shouldn't forget that women can and do compete with men in some sports, and they sometimes win. We shouldn't ignore the presence of transgender men in sports.
What we should do, Barnes says, is to "write a new story. One that works better."
Here are two facts: Nobody likes change. And everybody has an opinion.
Keep those two statements in mind when you read "Fair Play." They'll keep you calm in this debate, as will author Katie Barnes' lack of flame fanning.
As a sports fan, an athlete, and someone who's binary, Barnes makes things relatively even-keel in this book, which is a breath of fresh air in what's generally ferociously contentious. There's a good balance of science and social commentary here, and the many, many stories that Barnes shares are entertaining and informative, as well as illustrative. Readers will come away with a good understanding of where the debate lies.
But will this book make a difference?
Maybe. Much will depend on who reads and absorbs it. Barnes offers plenty to ponder but alas, you can lead a homophobic horse to water but you can't make it think. Still, if you've got skin in this particular bunch of games, find "Fair Play" and jump on it.
The Blade may receive commissions from qualifying purchases made via this post.
An exciting revival of 'Evita' at Shakespeare Theatre
Out actor Caesar Samayoa on portraying iconic role of President Perón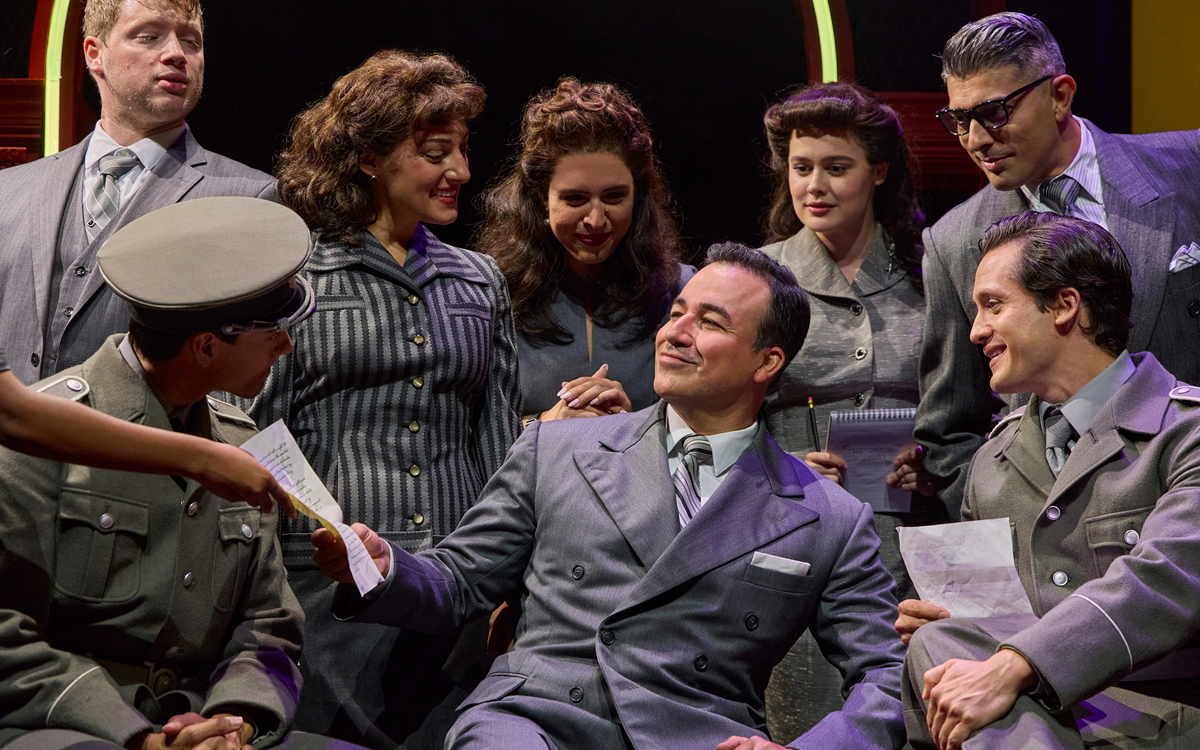 'Evita'
Through Oct. 15
Shakespeare Theatre Company
Harman Hall
610 F St., N.W.
$35–$134
Shakespearetheatre.org
When Eva Perón died of cancer at 33 in 1952, the people's reaction was so intense that Argentina literally ran out of cut flowers. Mourners were forced to fly in stems from neighboring countries, explains out actor Caesar Samayoa.
For Samayoa, playing President Perón to Shireen Pimental's First Lady Eva in director Sammi Cannold's exciting revival of Andrew Lloyd Webber's "Evita" at Shakespeare Theatre Company is a dream fulfilled.
As a Guatemalan-American kid, he had a foot in two worlds. Samayoa lived and went to school in suburban Emerson, N.J. But he spent evenings working at his parents' botanica in Spanish Harlem.
During the drives back and forth in the family station wagon, he remembers listening to "Evita" on his cassette player: "It's the first cast album I remember really hearing and understanding. I longed to be in the show."
As an undergrad, he transferred from Bucknell University where he studied Japanese international relations to a drama major at Ithica College. His first professional gig was in 1997 playing Juliet in Joe Calarco's off-Broadway "Shakespeare's R&J." Lots of Broadway work followed including "Sister Act," "The Pee-Wee Herman Show," and most significantly, Samayoa says, "Come From Away," a musical telling of the true story of airline passengers stranded in Gander, Newfoundland during 9/11. He played Kevin J. (one half of a gay couple) and Ali, a Muslim chef.
He adds "Evita" has proved a powerful experience too: "We're portraying a populist power couple that changed the trajectory of a country in a way most Americans can't fully understand. And doing it in Washington surrounded by government and politics is extra exciting."
WASHINGTON BLADE: How do you tap into a real-life character like Perón?
CAESAR SAMAYOA: Fortunately, Sammi [Connald] and I work similarly. With real persons and situations, I immerse myself into history, almost to a ridiculous extent.
First day in the rehearsal room, we were inundated with artifacts. Sammi has been to Argentina several times and interviewed heavily with people involved in Eva and Peron's lives. Throughout the process we'd sit and talk about the real history that happened. We went down the rabbit hole.
Sammi's interviews included time with Eva's nurse who was at her bedside when she died. We watched videos of those interviews. They've been an integral part of our production.
BLADE: Were you surprised by anything you learned?
SAMAYOA: Usually, Eva and Perón's relationship is portrayed as purely transactional. They wrote love letters and I had access to those. At their country home, they'd be in pajamas and walk on the beach; that part of their life was playful and informal. They were a political couple but they were deeply in love too. I latched on to that.
BLADE: And anything about the man specifically?
SAMAYOA: Perón's charisma was brought to the forefront. In shows I've done, some big names have attended. Obama. Clinton. Justin Trudeau came to "Come From Away." Within seconds, the charisma makes you give into that person. I've tried to use that.
BLADE: And the part?
SAMAYOA: Perón is said to be underwritten. But I love his power and the songs he sings ["The Art of the Possible," "She is a Diamond," etc.]. I'm fully a baritone and to find that kind of role in a modern musical is nearly impossible. And in this rock opera, I can use it to the full extent and feel great about it.
BLADE: "Evita" is a co-production with A.R.T. Has it changed since premiering in Boston?
SAMAYOA: Yes, it has. In fact, 48 hours before opening night in Washington, we made some changes and they've really landed. Without giving too much away, we gave it more gravity in reality of time as well as Eva's sickness and the rapid deterioration. It's given our second act a huge kind of engine that it didn't have.
BLADE: You're married to talent agent Christopher Freer and you're very open. Was it always that way for you?
SAMAYOA: When I started acting professionally, it was a very different industry. We were encouraged to stay in the closet or it will cast only in a certain part. There was truth in that. There still is some truth in that, but I refuse to go down that road. I can't reach what I need to reach unless I'm my most honest self. I can't do it any other way.
HRC's National Dinner is back
LGBTQ rights organization's annual gala features Rhimes, Waithe, Bomer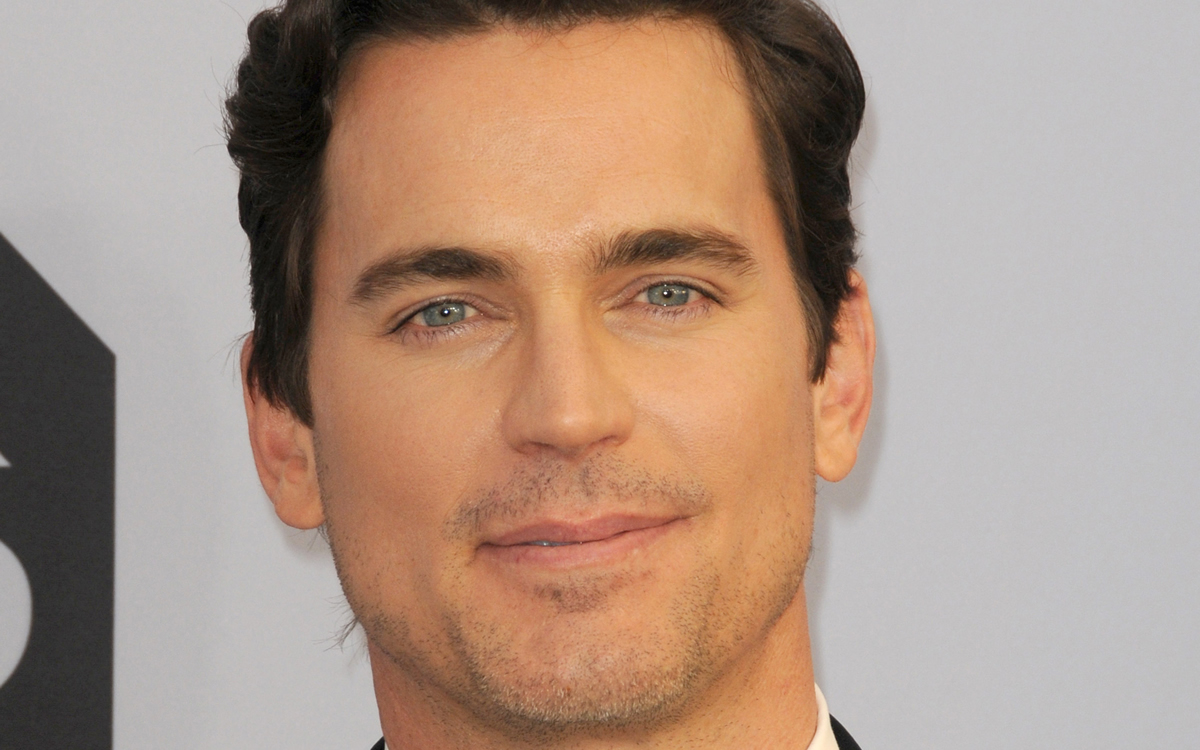 The Human Rights Campaign will host its annual National Dinner on Saturday, Oct. 14 at the Walter E. Washington Convention Center.
The dinner's honorees include world-famous producers, actors and entertainers whose work spotlights the fight for civil rights and social justice, including Shonda Rhimes, Lena Waithe and Matt Bomer.
A new event, as part of the weekend, — the Equality Convention — will take place the night before the dinner on Friday, Oct. 13. The convention will showcase the power of the LGBTQ equality movement, feature influential political and cultural voices, and bring together volunteer and movement leaders from across the country to talk about the path ahead.
For more details about the weekend, visit HRC's website.