GLAAD to host livestream event featuring Kesha, Melissa Etheridge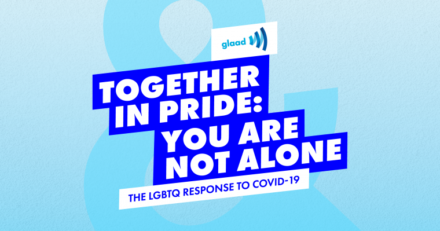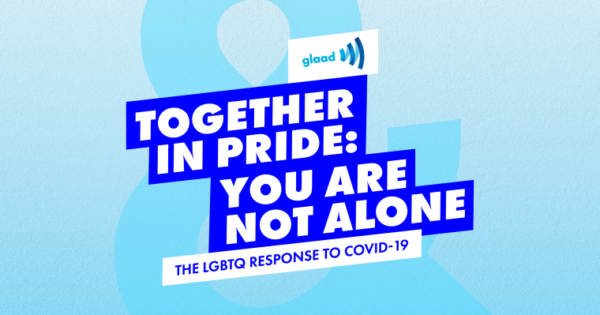 GLAAD may have cancelled its annual Media Awards for 2020 in the face of the COVID-19 pandemic, but that doesn't mean they're sidelining themselves for the duration.
This week, the world's largest LGBTQ media advocacy organization announced that it will host "Together in Pride: You are Not Alone," a livestream event on Sunday, April 26 at 8pm ET on GLAAD's YouTube channel and Facebook Live.
Highlighting the LGBTQ response to COVID-19 and amplifying messages of acceptance and affirmation to the LGBTQ community and people living with HIV during this unprecedented time, the livestream will raise funds for LGBTQ community centers that are members of CenterLink.
CenterLink is a coalition of more than 250 LGBTQ community centers from 45 states, Puerto Rico, and the District of Columbia, as well as Canada, China, Mexico, and Australia. By strengthening, supporting, and connecting its participating organizations, it serves over 2 million people each year.
Slated to perform in the livestream will be Kesha and Melissa Etheridge, with special guests including Billy Eichner, Matt Bomer, Lilly Singh, Adam Lambert, Bebe Rexha, Dan Levy, MJ Rodriguez, Wilson Cruz, Kathy Griffin, Gigi Gorgeous, Nats Getty, Michelle Visage, Javier Muñoz, Sean Hayes, Sharon Stone, and Tatiana Maslany. The event – which is created with GLAAD by actor and producer Erich Bergen, will feature performances, interviews, and video messages, with more guests to be announced soon.
In a statement, GLAAD President and CEO Sarah Kate Ellis said, "At a time when some LGBTQ people could be isolating in homes that are not affirming, GLAAD is bringing together the biggest LGBTQ stars and allies to send messages of love, support and acceptance. So many LGBTQ people, especially our youth, depend on support from local community centers around the country, and during this time of financial distress, we must come together as a community to ensure that all LGBTQ organizations can continue their life-saving work."
Denise Spivak, Interim CEO of CenterLink, further commented, "LGBTQ centers are the heart of the community, and throughout the COVID-19 pandemic these centers have continued to provide vital connectivity and services, pivoting to virtual programming, modifying in-person services when possible, and ensuring that their communities have resources and support when they need it the most."
Ellis will serve as an Executive Producer of "Together in Pride: You are Not Alone," along with Erich Bergen, and GLAAD Media Award producers and staff members Anthony Ramos, Bill McDermott, Mark Hartnett, and Rich Ferraro.
Follow GLAAD on Twitter and Facebook for links to watch the event. Participating community centers will also share the livestream on their social platforms.
Lady Gaga defends same-sex marriage at D.C. concert
"They better not try to mess with gay marriage in this country!"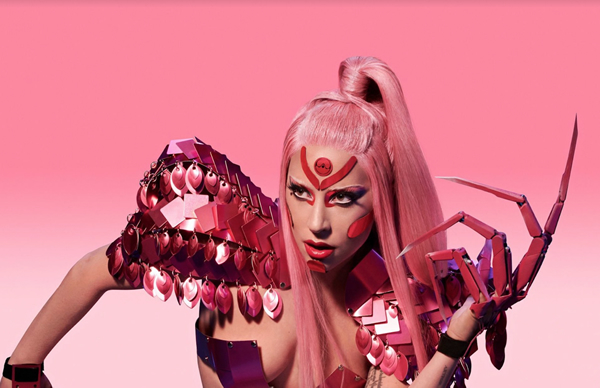 Lady Gaga spoke up for same-sex marriage and abortion rights at her Washington, D.C. stop of her nationwide the 'Chromatica Ball' tour. 
Early in the show at Nationals Park, the Oscar-winning performer dedicated her song "Born This Way," which she called an equality anthem, to LGBTQ+ community. "This might not be the national anthem, but it's our national anthem!" Gaga yelled, calling out Republican lawmakers, "They better not try to mess with gay marriage in this country!"
"They better not try to mess with gay marriage in this country!" — Lady Gaga during the show in Washington. #ChromaticaBall @ladygagapic.twitter.com/deXSQRU49H

— ᘛFaelzinho ☬ ⚔️ (@faellofgucci) August 9, 2022
Lady Gaga's second album Born This Way, released in 2011, marked her significant transition into a burgeoning pop culture icon. The title song "Born This Way" is one of numerous proofs of Gaga's identity as the LGBTQ+ advocate.
"Born This Way, my song and album, were inspired by Carl Bean, a gay black religious activist who preached, sung, and wrote about being 'Born This Way.' Notably, his early work was in 1975, 11 years before I was born," Gaga explained the background story behind the album. "Thank you for decades of relentless love, bravery, and a reason to sing. So we can all feel joy, because we deserve joy. Because we deserve the right to inspire tolerance, acceptance, and freedom for all."
Gaga also addressed abortion rights later in her concert. Before performing 'Edge Of Glory,' she delivered a powerful speech on women's rights, "I would like to dedicate this song to every woman in America. To every woman who now has to worry about her body if she gets pregnant. I pray that this country will speak up, that we will stick together, and that we will not stop until it's right! For every woman."
"I don't mean to be a downer, but there's some shit that's more important than show business." Gaga paused and added before continuing the stripped-down version of this song.
"I would like to dedicate this song to every woman in America. To every woman who now has to worry about her body if she gets pregnant. I pray that this country will speak up and we will not stop until its right!" – Lady Gaga talking about abortion rights at The #ChromaticaBallDC pic.twitter.com/YjwlC0rg7C

— Ryan | Lady Gaga 🏳️‍🌈 (@ryanleejohnson) August 9, 2022
Gaga's next stop will be at East Rutherford, New Jersey. Then she will then head to Chicago and Boston to continue her tour.
Blade, Baltimore Banner explore state of LGBTQ community
'State of the Community: LGBTQ+ Edition' at Center Stage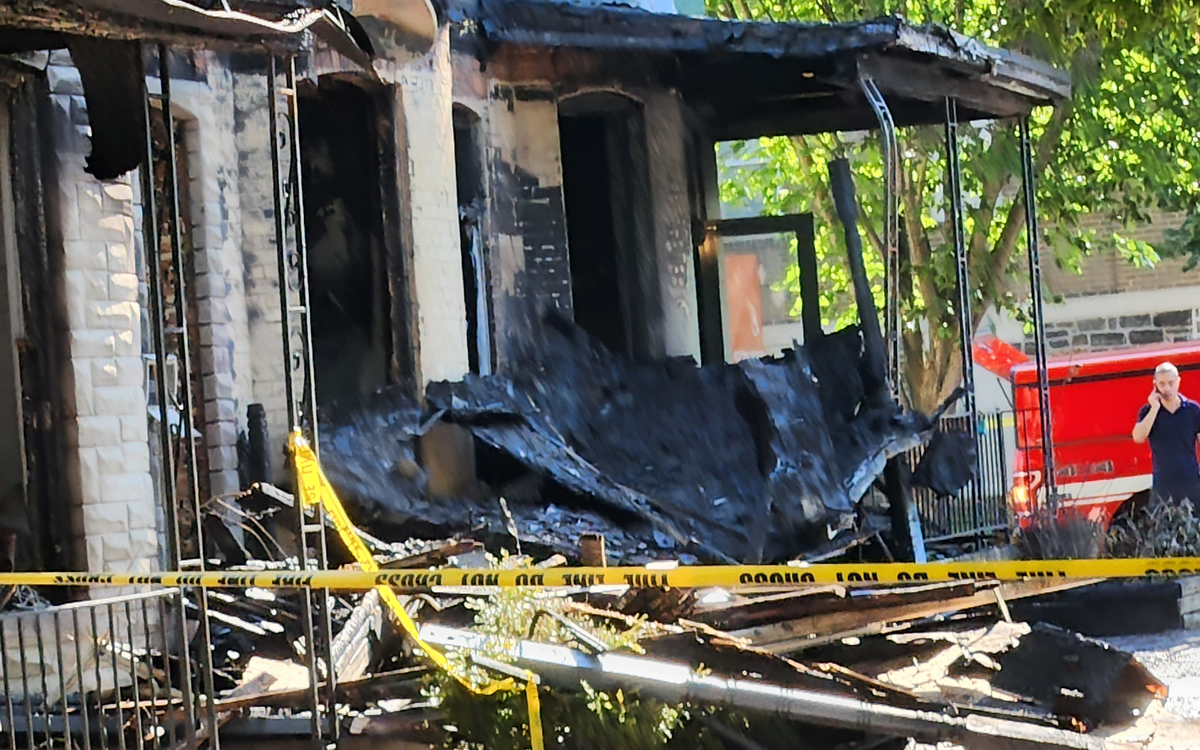 The Washington Blade and the Baltimore Banner will join forces to host "State of the Community: LGBTQ+ Edition" on Wednesday, Aug. 10 at 6 p.m. at Center Stage, The Head Theater, in Baltimore.
The event is a platform for the LGBTQ community to express concerns about recent developments with the Supreme Court, the current political climate, monkeypox, and other issues.
The event will be hosted by John-John Williams IV, DEI reporter for the Baltimore Banner, and feature Andre K. McDaniels, managing editor of the Baltimore Banner and Kevin Naff, editor-in-chief of the Washington Blade.
The event is free but registration is required. Beer and refreshments will be on sale. For more details, visit Eventbrite. 
10 LGBTQ events this week
A Gaga afterparty and a cardboard boat regatta among attractions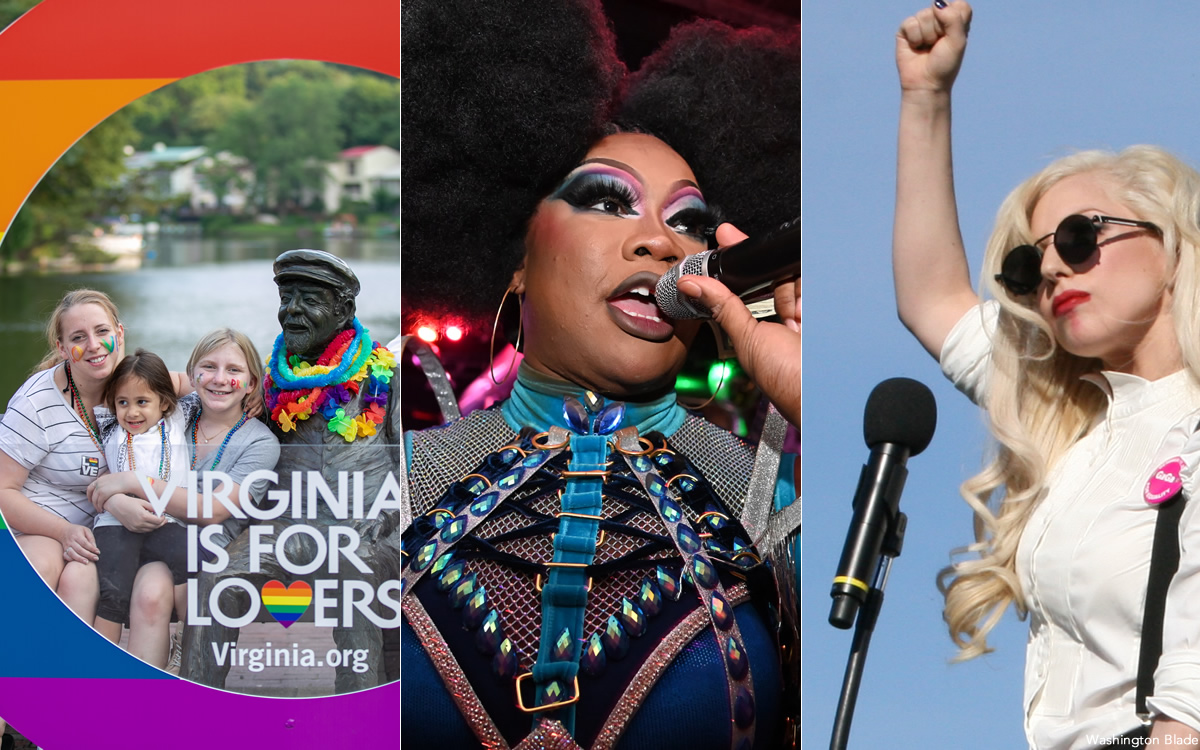 Below are our picks for some of the most fun and creative things to do this week in the DMV that are of special interest to the LGBTQ community.
---
Reign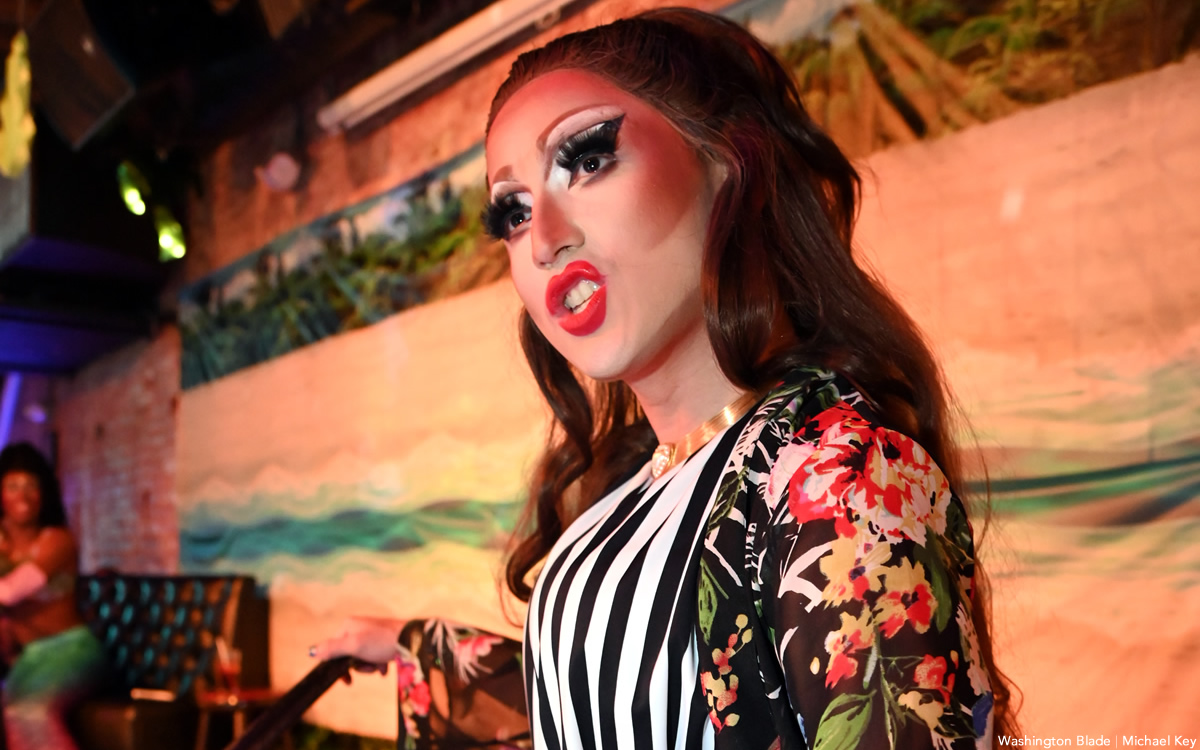 Monday, August 8
8-11 p.m.
DIK Bar
1637 17th Street, N.W. (second floor)
Facebook
Join Logan Stone, Dabatha Christie and Hennessey for a fun-filled drag show at Dupont Italian Kitchen Bar tonight at 8.
---
OMGaga Afterparty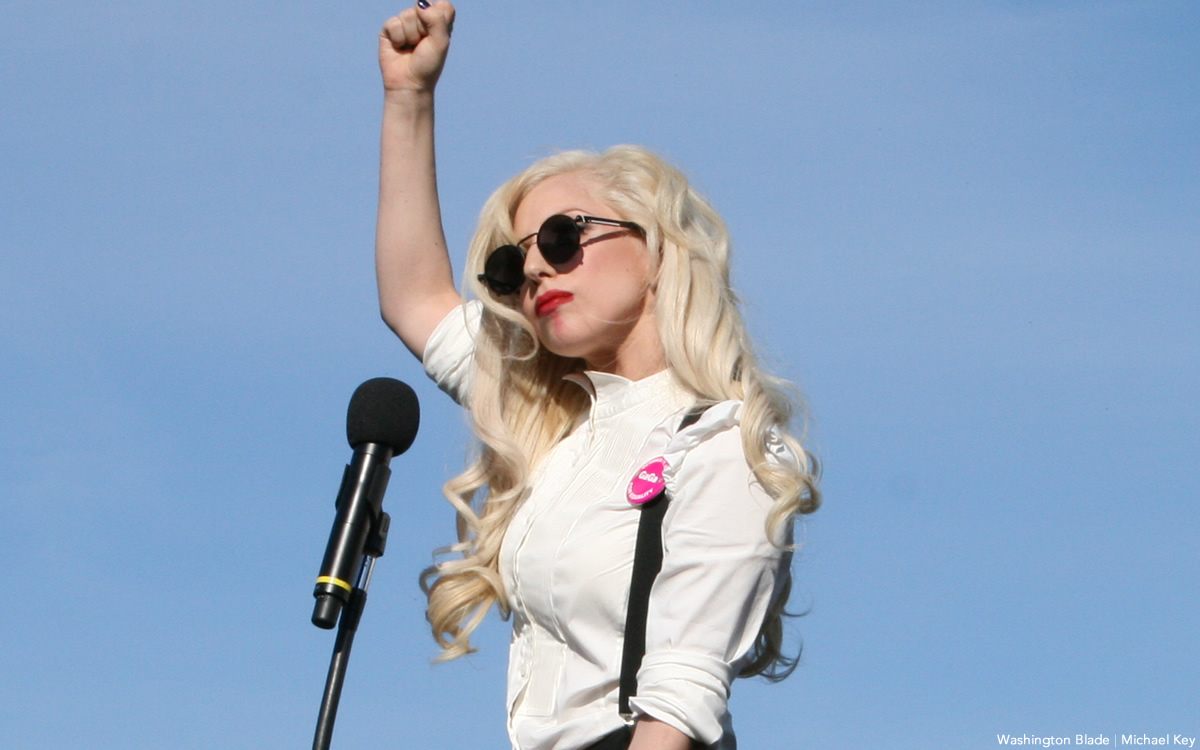 Monday, August 8
10 p.m.
Green Lantern
1335 Green Court, N.W.
Facebook
Did you catch the Gaga concert tonight? Whether you did or not, join the afterparty at Green Lantern. Show your ticket stub from the concert for a free drink on the dance floor.
---
Drag Bingo with Desiree Dik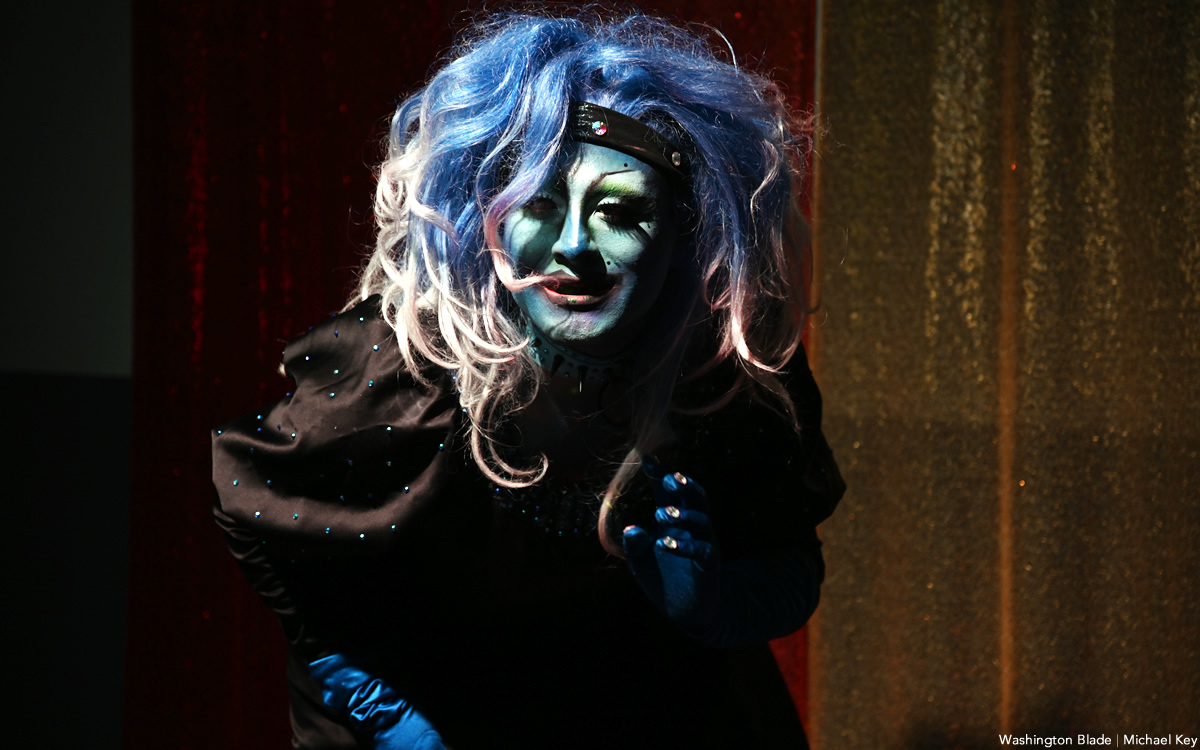 Tuesday, August 9
7-9 p.m.
Red Bear Brewing Co.
209 M Street, N.E.
Facebook
Join Desiree Dik for a game of bingo at Red Bear Brewing Co. on Tuesday. Free to play.
---
Queer Trivia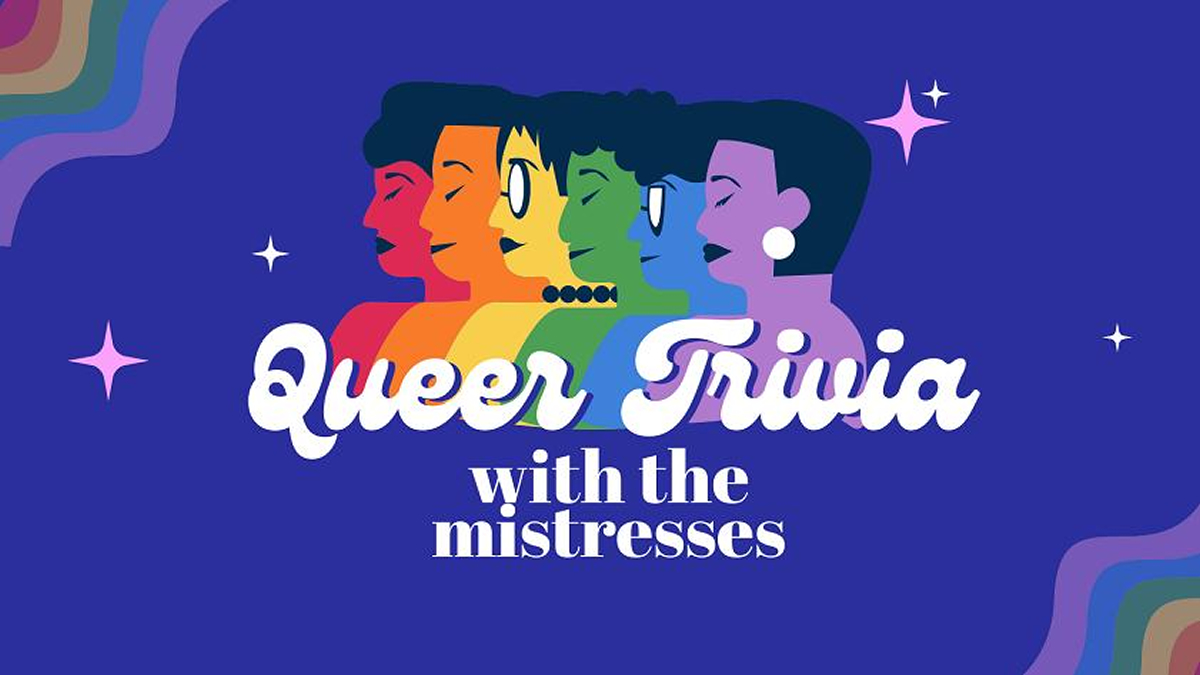 Wednesday, August 10
7-9 p.m.
Dew Drop Inn
2801 8th Street, N.E.
Facebook
The Mistresses lead a night of Queer Trivia on all things gay at the Dew Drop Inn on Wednesday.
---
Thirst Trap Thursdays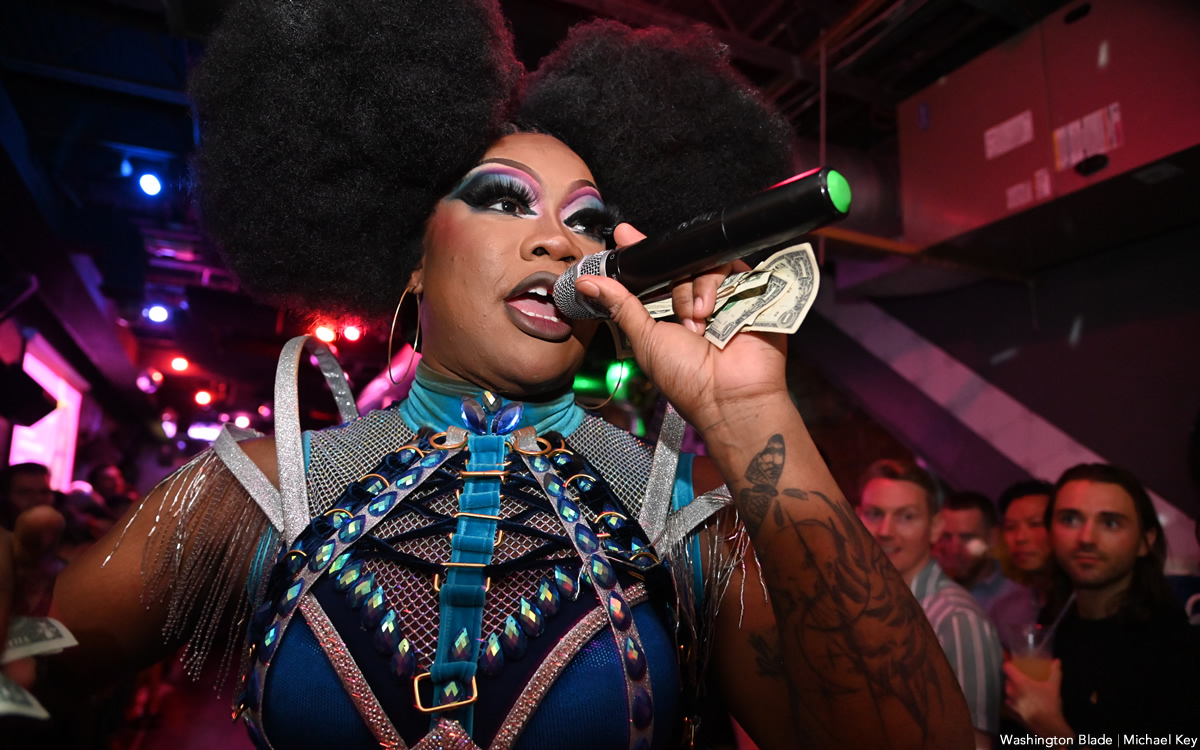 Thursday, August 11
10 p.m.
Pitchers DC/A League of Her Own
2317 18th Street, N.W.
Facebook
Venus Valhalla and Cake host the Thirsty Thursdays drag show at Pitchers/ALOHO on Aug. 11.
---
LGBTQ Social at Wild Days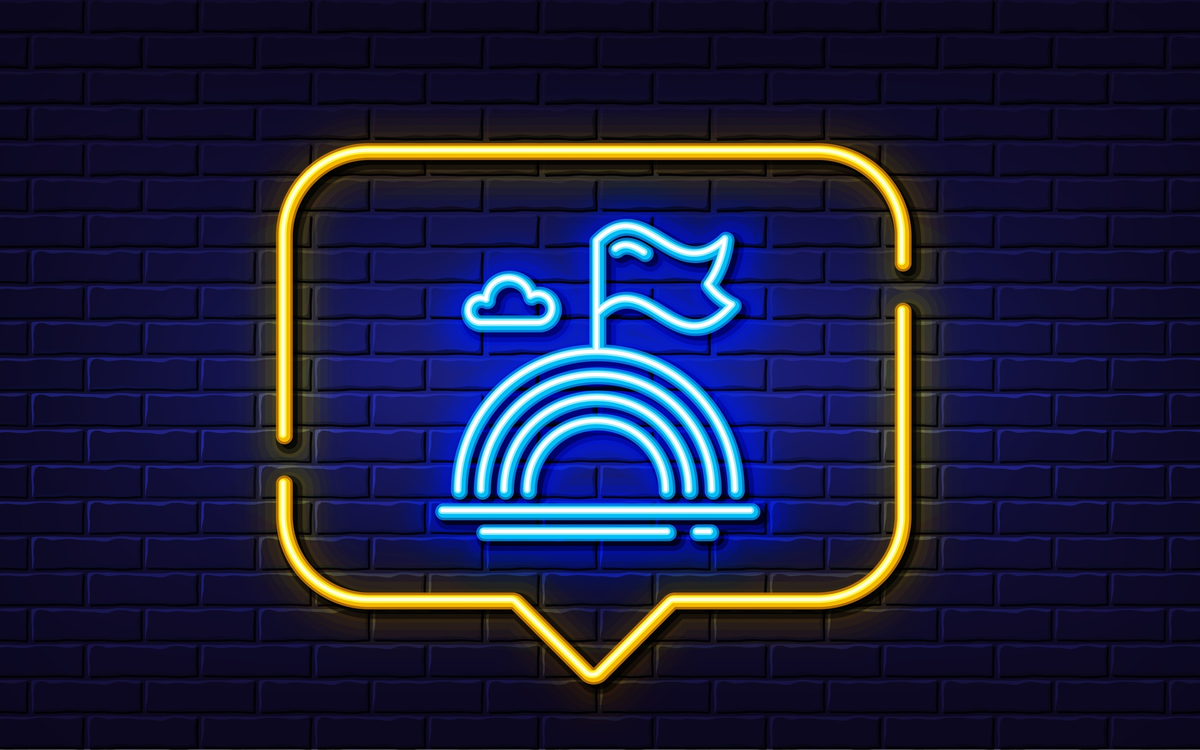 Friday, August 12
7-9 p.m.
Wild Days Rooftop Bar at the Eaton Hotel
1201 K Street, N.W.
21+
Eventbrite
Have some casual conversations with new friends in the LGBTQ community over drinks in a relaxed atmosphere. Hosted by Go Gay DC.
---
A Love Letter to RENT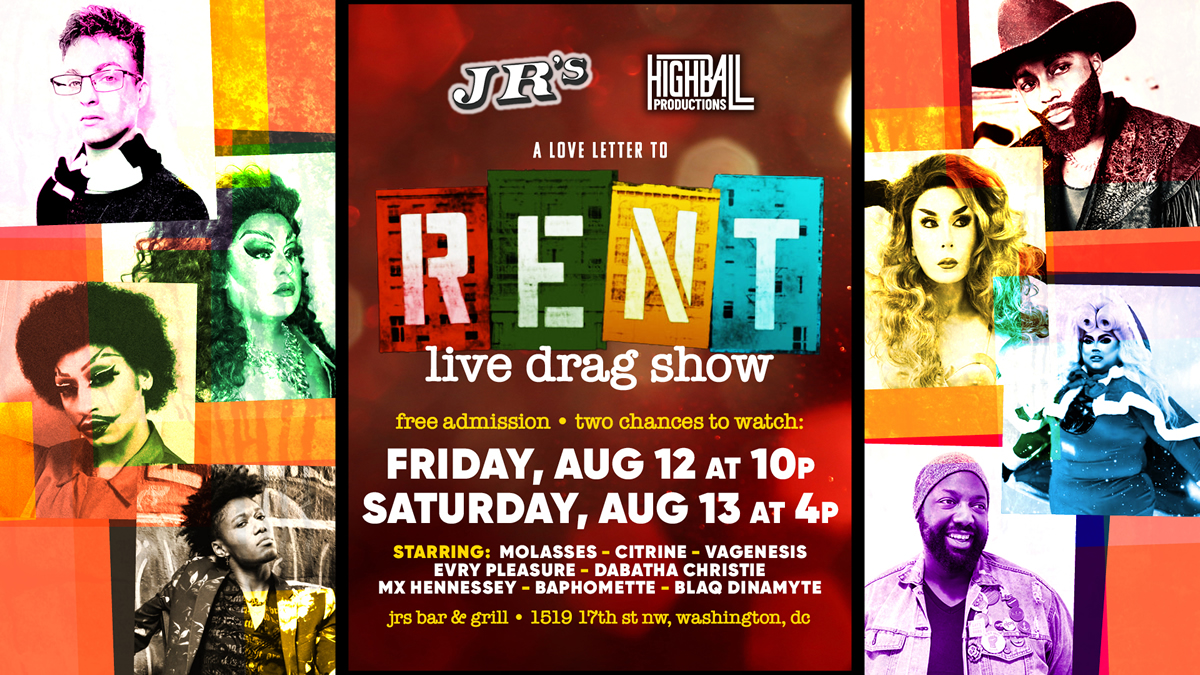 Friday, August 12
10 p.m.
JR.'s Bar
1519 17th Street, N.W.
Free admission
Facebook
Watch a drag show dedicated to the hit musical RENT. If you miss the first show on Friday, come by on Saturday at 4 p.m. for an encore performance.
---
Lights On, Barks Out! Disco Heat Drag Brunch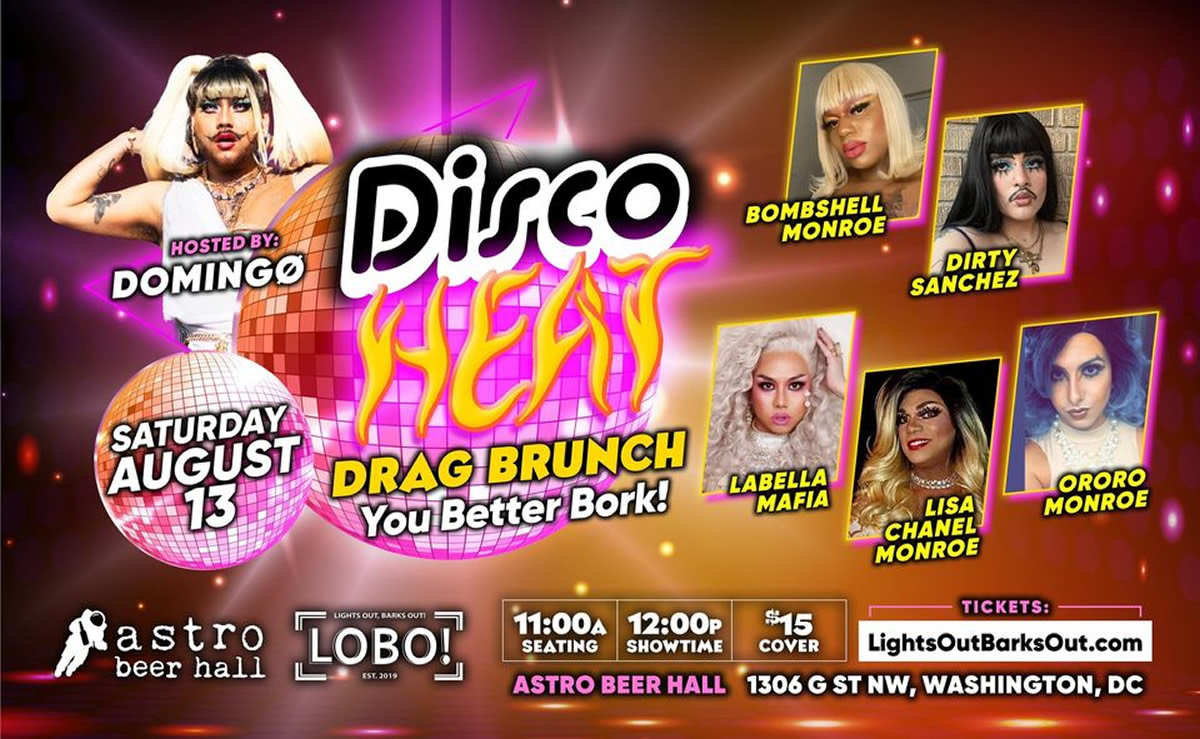 Saturday, August 13
Seating 11 a.m./show 12 p.m.
Astro Beer Hall
1306 G Street, N.W.
$15 cover
Facebook
Join host Doming0 for the Disco Heat Drag Brunch on Saturday at Astro Beer Hall.
---
Lake Anne Cardboard Boat Regatta
Saturday, August 13
2 p.m.
Lake Anne Plaza
1609 Washington Plaza
Reston, Va.
Facebook | Website
Watch a cardboard regatta race along Lake Anne in Reston, Va. Or, you could even participate (rules here)!
---
Mister & Miss AGLA Scholarship Fundraiser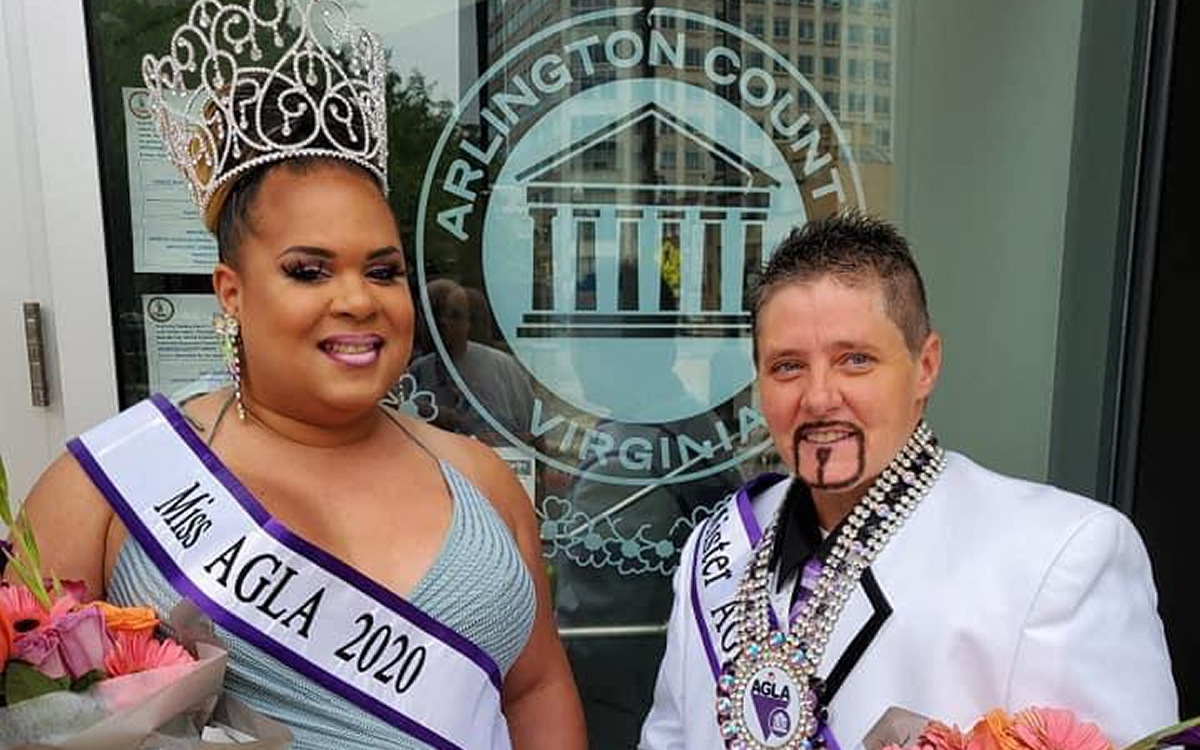 Sunday, August 14
7-9 p.m.
Freddie's Beach Bar & Grill
555 23rd Street S
Arlington, Va.
$10 donation requested
Facebook
Join a fundraiser for a good cause: a college scholarship for an outstanding Arlington County Public High School senior. Also, the 2022 Mr. and Miss AGLA will be crowned.
---