Trump's attack dogs turn on Blade reporter
This is what happens when you challenge this administration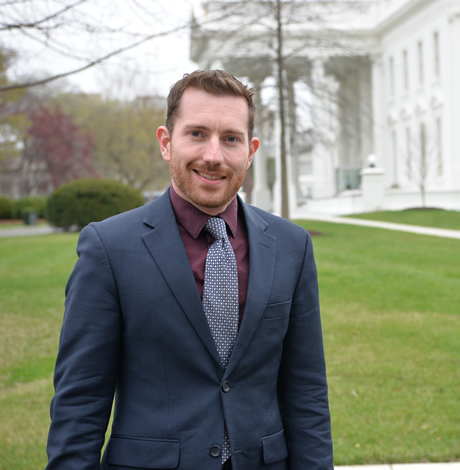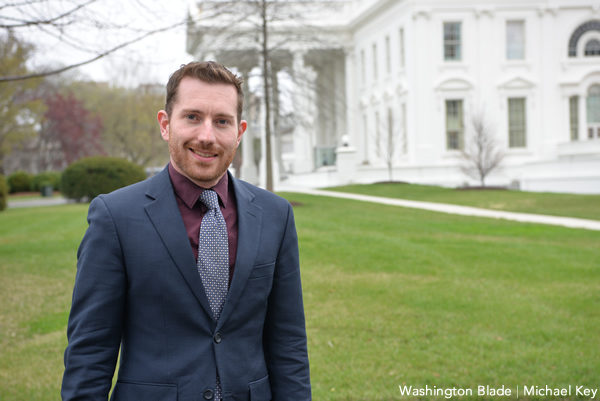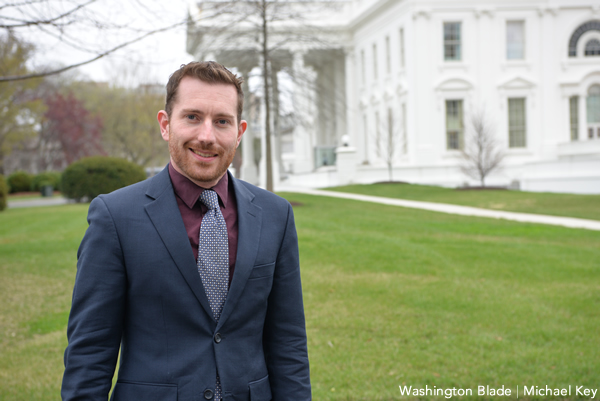 Washington Blade political reporter Chris Johnson last week challenged White House Press Secretary Kayleigh McEnany, over her opposition to marriage equality and the administration's preparedness for the upcoming Supreme Court decision on whether Title VII applies to sexual orientation and gender identity.
They were legitimate questions, especially given the gravity of the upcoming high court ruling, which could bar employment discrimination against LGBTQ workers in all 50 states.
And McEnany's record of opposition to LGBTQ rights is long and well documented. She's now a senior adviser to the president of the United States, unlikely as that may seem, so her views are relevant as the government prepares for the ramifications of a potentially sweeping ruling on job protections for LGBTQ workers.
McEnany followed the lead of her three immediate predecessors in the job, avoiding the question and acting exasperated in the process.
After the briefing, Trump's toadies in the right-wing twitterverse and blogosphere jumped into action, attacking Johnson with personal insults and anti-gay slurs. The instantaneous attacks came by the hundreds.
Johnson was called "Chrissy" and "light in the loafers" and labeled a "gaystapo clown." Of course, the ever-charming and predictable "faggot" slur was deployed.
This was no coincidence. Trump has an army of mindless sycophants ready to defend him from any hint of challenge or criticism. From the big guns like Fox News and Rush Limbaugh to the bloggers at Breitbart and RedState and many more lesser-known figures, Trump deploys them to trash, threaten and intimidate anyone in the media deemed critical of his administration.
Make no mistake: We have a White House that openly threatens reporters, disdains the First Amendment and emboldens its supporters to insult and intimidate journalists at outlets large and small.
Fortunately, Johnson is a pro and we have a pretty thick skin in the LGBTQ media. But we're at a dangerous crossroads, folks. Trump and his cronies are determined to dismantle our government and with it, democracy itself. Americans everywhere and from both parties need to speak out and vote in November if we are to reclaim the country from this madness.
Kudos to Johnson and the other members of the White House press corps, who are working at personal risk to merely ask questions of this corrupt administration.
Kevin Naff is editor of the Washington Blade. Reach him at [email protected].
Opinion | Anti-trans legislation has ripple effects in D.C.
All people deserve high-quality health care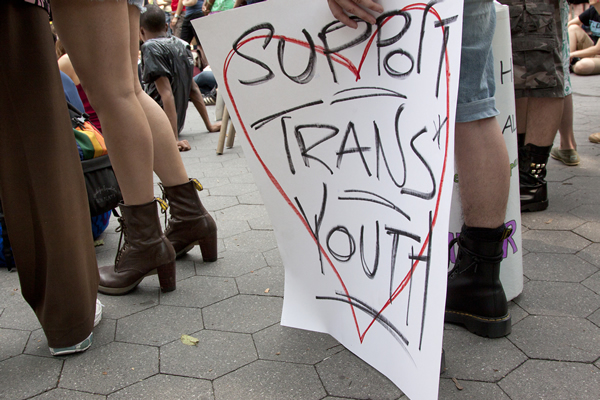 With the introduction of at least 117 bills targeting the transgender community, 2021 is shaping up to be the worst year in modern history for anti-LGBTQ state legislation.
Many of these bills target transgender and non-binary youth by making it illegal to access or provide gender affirming medical care and denying the best equipped healthcare providers the ability to provide appropriate care for the trans community. This will result in wasteful spending, increased healthcare costs and worse outcomes.
Gender affirming care is an essential component of inclusive, comprehensive transgender health care. According to the Trevor Project's 2020 National Survey on LGBTQ Youth Mental Health, more than half of transgender and nonbinary youth have seriously considered suicide. Conversely, affirming gender identity among transgender and nonbinary youth is consistently associated with lower rates of suicide attempts.
While we are fortunate to live in a jurisdiction that is not considering similar legislation, bills like this impact young people in our region. Trans youth are tuned in, and they hear these conversations questioning the very validity of their identities and existence.
We believe that all people deserve high-quality health care and compassionate, nonjudgmental health information, no matter what. Following the International Day Against Homophobia, Transphobia, and Biphobia (May 17th), we ask that you reach out to loved ones across the country and have a conversation to help move the issue out of a political debate and into a conversation about the lives of real people. Just one conversation can make a huge impact.
Dr. Oye I. Owolewa is the U.S. Representative of Washington, D.C. Dr. Laura Meyers is CEO and president of Planned Parenthood of Metropolitan Washington, D.C. Sultan Shakir is executive director of Supporting and Mentoring Youth Advocates and Leaders (SMYAL).
Opinion | Pulse shows that out of tragedy, there can be triumph
Gun reform now a top priority of LGBTQ movement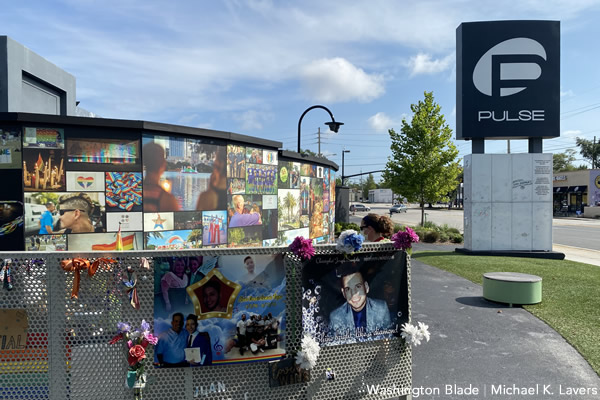 It's been 5 years since 49 people were killed and 53 others were injured when a man armed with an assault rifle, large capacity magazines, and a heart full of hate attacked the Pulse nightclub in Orlando, Florida. On June 12th, 2016, Pulse became the second deadliest mass shooting in U.S. history.
It's been 5 years since the families and friends of those taken that night have heard their laughs, seen their smiles, or held their hands. It's been 5 years that the survivors have had to relive their trauma of that fateful night. Saturday marks 5 years since this deadly attack and it is a time we can reflect on the lives lost, those injured, the progress made since the attack, and what we all can do to fight for commonsense gun reform to make our country a safer place.
This tragedy struck at the heart of the LGBTQ community, both in Orlando and around our country, happening right in the middle of Pride month. While this is a somber anniversary that we must honor and remember the tragedy, it is also a time to reflect on what our community has accomplished as a result of this horrific event. While we grieve for those we lost, today there is hope. Out of the tragedy, a movement was born in the LGBTQ community to fight for gun reform, led by groups such as the Pride Fund to End Gun Violence, which was established within days of the shooting. It includes Pulse survivors, family members of those killed in the attack, and key stakeholders. Working at the state and federal level, this new generation of activists are mobilizing and advocating for change to honor those lost with action. Through political action, advocacy, and recruiting new activists to the gun reform fight, the Pride Fund, other groups, and the LGBTQ community as a whole are honoring the legacy of the Pulse victims through meaningful action. The mission of Pride Fund is year round, working daily to enact gun reform, elect gun safety champions at the state and federal level, and advocating for change all over the country.
As we look back over the last five years there have been some significant accomplishments that reflect the hard work that has been done since the tragedy.
First, prior to Pulse, gun reform was not one of the top priorities among the LGBTQ community. Immediately following the shooting, our community began to have conversations about this critical topic and learn about the current efforts underway to change our gun laws. I created Pride Fund to End Gun Violence as an organization to spearhead our community's efforts and harness the political power of the LGBTQ community to create change. Whereas gun reform was not a top priority before, public polling has shown in the years since that gun reform is now a top priority for LGBTQ voters. We are holding our political candidates to a certain standard and pushing them to make gun reform a priority. As a community, we are targeting some of the worst elected officials at the state and federal that are NRA backed cronies who stand in the way of legislative change. Pride Fund has been involved in over 125 political races around the country since our creation, and we have helped kick some of the worst Republicans out of office, replacing them with gun safety champions.
Second, we have witnessed many of those personally impacted by the tragedy, the survivors, the family members and friends of those killed, and key stakeholders like the owner of Pulse, become national activists in this cause. They have stepped beyond their own personal pain to take on leadership roles, speak about their experiences and the need for change in the media, in public forums, political rallies, and in meetings with elected officials. These individuals have refused to sit on the sidelines, they have wanted to honor those lost with action, and they have been doing a stellar job.
Third, Democrats have seized on the issue and made it one of their top priorities – in their campaigns and in elected office. The 2018 election was the first time gun reform was a key issue, not only on the campaign trail, but by voters. With Democrats winning the House of Representatives, bills started to finally pass to address gun reform, however the Senate stopped its movement. Now with Democrats controlling the House, Senate, and White House, we are in the greatest position to enact change. We just have to work hard in the Senate. For the first time in recent history, the CDC has received funding to study gun violence. A major win! With the election of President Biden, he is acting within his power to make our country safer. He has announced a series of initial actions and subsequent items have taken place. Most recently, the ATF has issued a proposed rule to stop the proliferation of "ghost guns," and in his budget request for next year, he has included a $232 million dollar increase in funding for the DOJ and HHS to tackle gun violence.
Fourth, in a significant move by Congress in recent days, the House and Senate have voted to designate a Pulse National Memorial site.
Out of tragedy, there can be triumph, and the Pulse tragedy has certainly shown this to be true.
As we reflect on this 5th anniversary, take a moment to think about this loss of life, remember the victims, and think about all of the people around you that you want to protect from gun violence, then take action by getting involved with Pride Fund to End Gun Violence by visiting www.pridefund.org.
To get involved, volunteer, or donate to help enact real gun reform, visit our website at PrideFund.org.
Like us on Facebook and follow us on Twitter @Pride_Fund.
Jason Lindsay is founder and executive director of Pride Fund to End Gun Violence, a PAC that supports state and federal candidates who will act on sensible gun policy reforms and champion LGBTQ equality. Lindsay is a seasoned political operative with 16 years of experience working in politics, government, and campaigns. He also served for 14 years in the U.S. Army Reserve and was deployed to Iraq in 2003.
Opinion | LGBTQ youth face mental health challenges amid pandemic
We must assist with legislative remedies, resources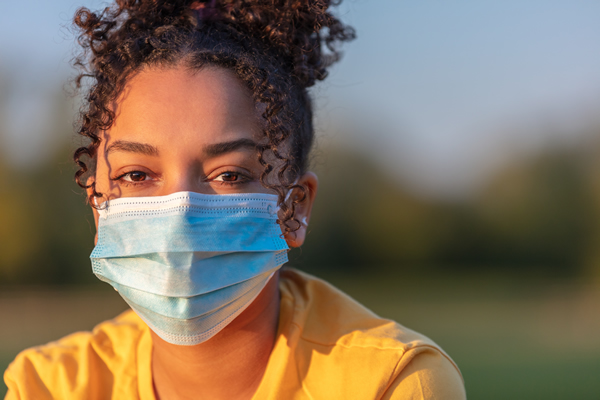 The mental health of many has suffered amid the coronavirus pandemic, with rates of depression, anxiety, and other mental illnesses steadily rising since March 2020. Youth, especially those who identify as LGBTQ, are being hit especially hard by these manifestations.
The Trevor Project's 2021 Youth Mental Health National Survey found that 72 percent of LGBTQ+ people between the ages of 13 and 24 experienced symptoms of generalized anxiety disorder and 62 percent experience symptoms of major depressive disorder — a steep increase since the 2020 survey. This uptick can be attributed to the lack of support that two out of every three respondents to the 2021 survey experience in their homes.
Due to the pandemic and resulting restrictions placed on social gatherings, LGBTQ youth are unable to participate in in-person activities where their identities are affirmed, and forced to endure misgendering and other discriminatory situations within their homes that are confirmed to increase feelings of loneliness, depression, and anxiety. Online crisis lines, LGBTQ organizations that offer online events for youth, and other resources that support young LGBTQ people are especially vital to their mental health during this time when school-wide Gender and Sexuality Alliances and counseling aren't as widely accessible.
Before the pandemic, LGBTQ youth were already suffering from mental illness at extremely high rates. The Trevor Project's 2019 Youth Mental Health National Survey reported that 39 percent of respondents had seriously considered suicide, more than double the national statistic encompassing both LGBTQ and cisgender, heterosexual youth found in a CDC study the same year.
The culture surrounding many LGBTQ students in their homes and schools contributes to their alarming rates of mental illness.
The lack of positive representation of LGBTQ identities in books, on screen, and in classrooms leads youth to believe that there is no hope to ever have successful lives as openly LGBTQ people.
The LGBTQ characters that young people do have to look up to are often unnecessarily killed off when the "bury your gays" trope is employed, or their storylines center around their LGBTQ identity and disregard any other part of their humanity; tricking them into thinking that they're nothing beyond their sexual orientation or gender identity and can't be functioning and productive members of their communities because of it.
According to the Human Rights Campaign's 2020 State Equality Index, only two U.S states have laws addressing discrimination against students based on sexual orientation, and only one state has legislated protections for transgender and gender-nonconforming students. Six states specifically restrict the inclusion of LGBTQ topics in curricula.
The institutionalized exclusion of LGBTQ students from school curriculum further alienates them in spaces where they should feel comfortable and accepted for who they are and helps to facilitate a breeding ground for further discrimination.
Students internalize the stereotypes, tropes, and other ways in which homophobia and transphobia permeate society and are poisoned with beliefs that they're abnormal, perverted, and disgusting. Over time, this brainwashing eats away at the psyche of youth as they grow and leads to the high rates of mental health issues in LGBTQ youth.
Straight and cisgender students are also affected by these failings and in turn, affect the mental health of their LGBTQ counterparts. They absorb the same falsehoods about LGBTQ people and their identities, and lash out at those who they've been taught are lesser than them, including their friends and classmates. The internal struggle that manifests in LGBTQ youth as well as external attacks from their peers results in the unique mental health crisis they face.
LGBTQ youth have also been affected by the pandemic at a higher capacity than other groups. A 2017 study by Chapin Hall at the University of Chicago found that LGBTQ youth are over 100 percent more likely to report homelessness than straight and cisgender youth.
Many LGBTQ people, especially members of the transgender community, avoid seeing doctors or mental health professionals due to the absence of protections for LGBTQ people and hostile experiences with medical personnel.
Without access to spaces where they can interact with other LGBTQ youth, shelters in which they feel safe, LGBTQ affirming doctors, and policies in place that protect LGBTQ workers and patients, LGBTQ youth are struggling mentally in high volume that increased during the pandemic.
The lives and futures of LGBTQ youth are not expendable, and it's time that they stop being treated as such. Legislated protections for LGBTQ students and resources that are available to youth are necessary to combat the daunting rates of mental illness within the young LGBTQ community.
Maeve Korengold is a freelance journalist and student ambassador for Safe Space NOVA.