May 21, 2020 at 10:04 am EDT | by Peter Rosenstein
Trump, a dangerous moron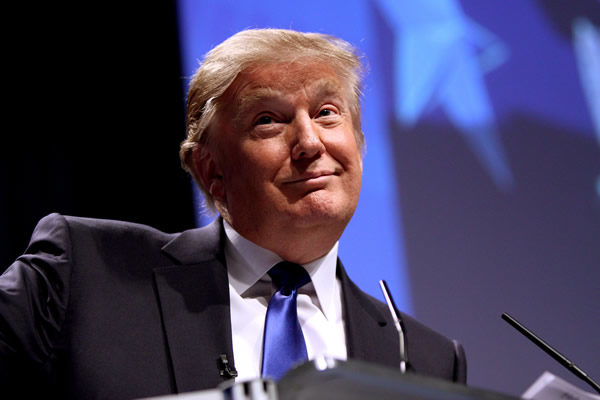 We know Donald Trump doesn't read and is a congenital liar. He's often seen as a blustering moron. But let us not be deceived that he is very dangerous.
He often believes what the last person who whispers in his ear tells him evident from his suggesting we inject or drink Lysol or bleach and use hydroxychloroquine (he now says he is taking it himself) to treat coronavirus patients. That drug has now been shown to hurt many of the patients it was given to.
More frightening is his administration's insidious dismantling of our democracy. He clearly sees himself as a king or potentate, all powerful. He functions as if he can do as he pleases running roughshod over our government and the decent, longtime public servants who have protected us for years. He is firing inspectors general who displease him, one every Friday night, the latest being the Inspector General of the State Department. He appointed an attorney general who does his dirty work and his bidding at every turn, a sleaze bag who is taking the Justice Department down a very dangerous rabbit hole, threatening our very judicial system in ways it will take years from which to recover.
While he has left hundreds of positions in federal agencies unfilled his few appointments are overturning years of hard work that went into making our environment safer and business practices fairer. His appointees are responsible for making our air and water less safe and dismantling the Department of Education's civil rights section hurting all students, including those who are members of the LGBTQ community. He is alienating our allies and turning the United States into a country that withdraws from the world rather than leading it. We know Trump has succumbed to Russia and Putin in every way possible and will do nothing to stop them once again influencing our upcoming election in his favor. The one question people have is will China use its muscle to influence our election and if so will they see it to their benefit to help Trump or hurt him?
What is incredible to thinking people is he is doing this with the apparent approval of nearly half the population if you believe current polls. While in so many ways he seems to be a moron, he is also a slick carnival barker who scared most of the members of what was once called the Republican Party, now rebranded the Party of Trump.
A prime example of a person who has given up any semblance of principle or decency is Dr. Ronny Jackson who I met through a friend and chatted with in the days he worked in Barack Obama's White House and again after Trump first became president.
He seemed like a decent man. No one listening to him today as he campaigns for a congressional seat in Texas would have that impression. According to the Washington Post, "The retired Navy admiral, who served as the physician to the president under George W. Bush, Obama and Trump, released a lengthy statement Thursday doubling down on a tweet he'd sent the day before calling Obama, and people who worked for him, 'a Deep State traitor' who deserves to be brought to justice for their heinous actions."
Jackson's comments followed a tirade of tweets from Trump proclaiming "Obamagate," over unsubstantiated claims that the Obama administration was working to take down Trump. Jackson accused his former boss of weaponizing "the highest levels of our government to spy on Trump." He has clearly succumbed to the pig in the White House to try and win the seat. Unless so many of us totally misjudged him when we first met him, you have to wonder how he can ever again look himself in the mirror.
We will see more Jacksons as Trump's sycophants say anything to win. It will be up to the decent people of the nation to say a resounding no to them and Trump on Nov. 3, if we are to save our country.
Peter Rosenstein is a longtime LGBTQ rights and Democratic Party activist. He writes regularly for the Blade.