May 21, 2020 at 4:26 pm EDT | by Paul Kuntzler
Vote Fanning for Ward 2 Council member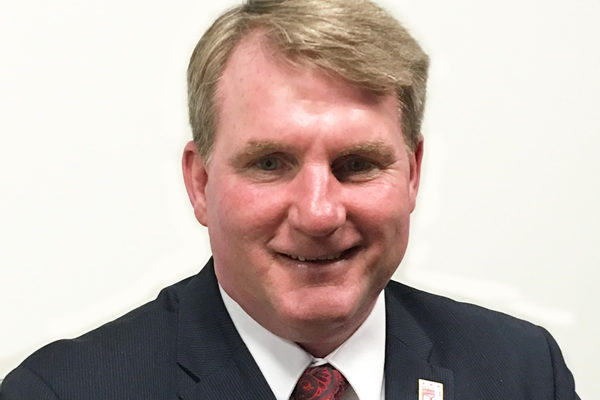 The COVID-19 pandemic is, I hope, a once-in-a-lifetime crisis that will significantly impact the District and its residents for years to come. Voters across the city, especially in Ward 2 have an important choice to make in the upcoming election. I am pleased to endorse John Fanning and encourage the residents of Ward 2 to vote for him.
Now more than ever, it is critical that we choose leaders with the right kind of experience to help guide our city's response to this pandemic. We need someone who has worked with local government and understands how to make it work from day one. We also need leaders who have not only been civically active in the ward but have also made significant contributions to improving our neighborhoods and more importantly our LGBTQ community. John Fanning is that leader and I enthusiastically endorse him to be the next Ward 2 D.C. Council member.
I have known John since he moved to Washington in 1984.  I have long thought of him as an excellent candidate for our LGBT community to regain a seat at the table of government since David Catania held an at-large seat on the D.C. City Council and the late Jim Graham who represented Ward One. Over the 36 years that I have known John Fanning, I have found him to be accessible, committed and an experienced community leader with a track record of getting results.
As one of the original and only living members of the Mattachine Society, I have been involved in LGBTQ activism for over 58 years. I was one of the founders of the Gay Activist Alliance of Washington, D.C., and was Frank Kameny's campaign manager when he was the first openly LGBTQ person to run for Congress.
Although we have made tremendous progress in my lifetime, representation still matters in order to achieve full equality. There is still progress to be made especially in helping homeless youth, members of our transgender community and other marginalized populations. Representation still matters.
While I am pleased that we have more allies, I believe that there is no acceptable alternative for our community than having a seat at the table of government. Our community doesn't often have opportunities like this and we should not let this one pass by us. I urge you to support our LGBTQ community by casting your vote for John Fanning. Our city needs leaders with the right kind of compassion and experience to help lead us through these challenging times. Please vote for John Fanning in the Ward 2 D.C. Council Democratic Primary on Tuesday, June 2 and the Special Election on Tuesday, June 16.
Paul Kuntzler is a long-time LGBTQ rights activist based in D.C. He is one of the original members of the Mattachine Society and founder of the Gay and Lesbian Activists Alliance.