June 19, 2020 at 12:11 pm EDT | by Michael K. Lavers
Advocacy groups call for cancellation of Puerto Rico gossip show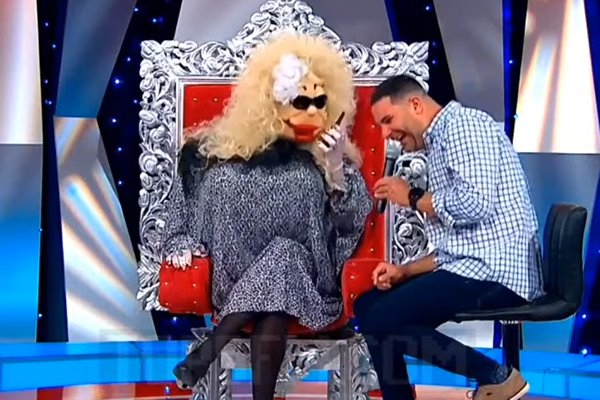 Advocacy groups have joined calls for a Puerto Rican gossip show to be cancelled after its host mocked a lesbian woman of African descent.
Antulio "Kobbo" Santarrosa, host of "La Comay", which is hosted by a life-sized puppet with the same name that he voices, mocked Ana Irma Rivera Lassén, a lawyer who is running for the Puerto Rico Senate, June 12's program.
WAPA, a Puerto Rican television station, aired Santarrosa's "SuperXclusivo" program when Pedro Julio Serrano, founder of Puerto Rico Para [email protected], a Puerto Rican LGBTQ advocacy group, in 2013 launched a boycott after La Comay mocked a gay man who was murdered. WAPA subsequently cancelled "SuperXclusivo."
Mega TV has aired "La Comay" since January 2019. Serrano on Friday told the Washington Blade that 11 of the program's 12 advertisers have pulled their ads in response to Santarrosa's comments against Rivera.
"We already took Kobbo off of WAPA TV in 2013, now we have to get him off of Mega TV and out of television forever," said Serrano in a statement he released on June 14. "Transphobia, racism, misogyny, xenophobia, homophobia and any other form of discrimination has no place on our television and much less in our society. We therefore demand that Mega TV remove Kobbo from television and cancel the program 'La Comay' for promoting hate."
Human Rights Campaign President Alphonso David echoed Serrano.
"'La Comay''s long reign as the queen of trash television in Puerto Rico must end," said David on Wednesday in a press release. "Kobbo Santarossa, hiding behind the puppet 'La Comay', has a long history of spreading racist, misogynistic, homophobic and transphobic propaganda."
"Given the backdrop of global protests calling for inclusive racial justice, Santarossa's recent racist portrayal of a prominent Black, Puerto Rican woman is careless, dangerous and unacceptable," he added. "We can no longer allow pop culture figures to spread the sort of hate that has contributed to a recent uptick in killings of LGBTQ people on the island. Mega TV would do well to get the memo and do right by Puerto Ricans by officially cancelling this hateful show."
GLAAD in its own statement urged the Spanish Broadcasting System, which is Mega TV's parent company, to take "immediate action" against Santarrossa.
"GLAAD unequivocally stands against the racist rhetoric of Antulio 'Kobbo' Santarrosa and calls on Mega TV and its parent company, the Spanish Broadcasting System (SBS), to take forceful action to stop this commentator or any other from thinking racism is somehow acceptable," said GLAAD Director of Spanish-Language and Latinx Media and Representation Monica Trasandes.
"Santarrosa has a long history of using homophobic comments as a way to gain attention," added Trasandes. "Homophobia, transphobia, racism and any other speech that hurts communities has no place on public airwaves."
The Spanish Broadcasting System has not responded to the Blade's request for comment.
Latino Rebels reported Santarrosa, speaking through his puppet, on Monday's "La Comay" apologized and said he is not a racist because his father is Black. The program in a statement posted to its Instagram page urged viewers not to boycott businesses that advertise with it.
"Our program asks for peace and calm to our viewers," reads the post. "We don't want a wave of boycotts against businesses to increase … we have been through a few months of economic recession and our local commerce needs each one of us. Let's make peace and not support or promote movements of hate."