July 1, 2020 at 12:01 am EDT | by Michael K. Lavers
Va. nondiscrimination bill takes effect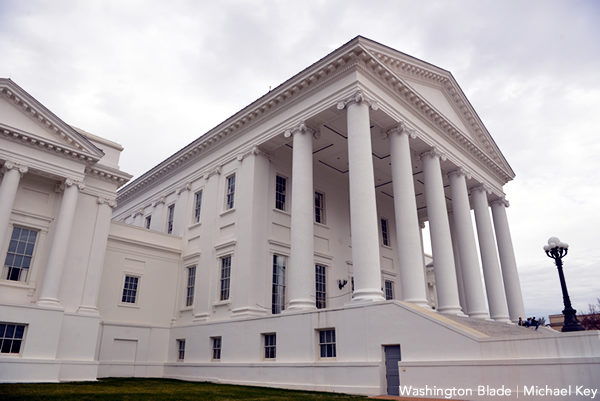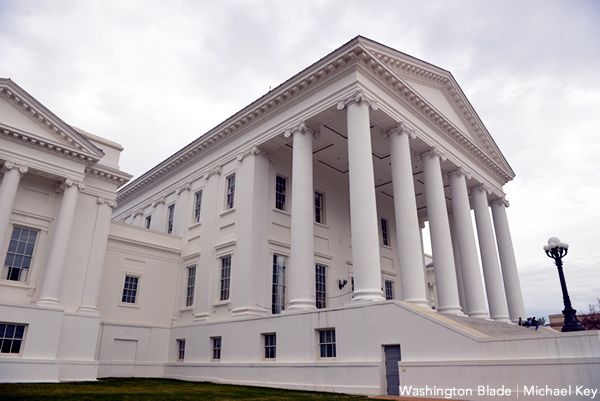 A bill that adds sexual orientation and gender identity to Virginia's nondiscrimination law took effect on Wednesday.
The Democrat-controlled General Assembly earlier this year approved the Virginia Values Act. Governor Ralph Northam signed it into law on April 11.
Republicans, who lost control of the General Assembly last November, previously blocked efforts to ban anti-LGBTQ discrimination in the commonwealth. Virginia is the first state in the South to enact these protections.
"This victory shows the world that with grit, determination, heart and purpose, we can achieve the civil rights that LGBTQ people need and deserve," said Northam in a video for Global Pride, a 24-hour virtual Pride event that took place on Saturday.
Equality Virginia Executive Director Vee Lamneck in a statement noted the Virginia Values Act is among the LGBTQ rights bills that took effect in Virginia on Wednesday. They include a ban on so-called conversion therapy for minors and a requirement the Virginia Department of Motor Vehicles offer a non-binary option on driver's licenses.
"After over 30 years of advocacy from Equality Virginia, the passage of so many LGBTQ-friendly bills in a single General Assembly session is truly unprecedented," said Lamneck in their statement. "This moment didn't just happen. It took courage, commitment, and resources from thousands of LGBTQ and allied people from every corner of our state for us to get here. While Equality Virginia helped to educate and mobilize Virginians around these issues, this victory belongs to all of us."
Human Rights Campaign President Alphonso David in a statement described Wednesday as "a day that LGBTQ Virginians — and people of color, people of faith, immigrants, women and more — have been awaiting for decades."
"Now, they will finally be legally protected from discrimination at work and in their communities," he said.
HRC is among the organizations that were part of the Virginia Values Coalition, which supported the Virginia Values Act.