July 24, 2020 at 1:44 pm EDT | by Kaela Roeder
Calendar: July 24-30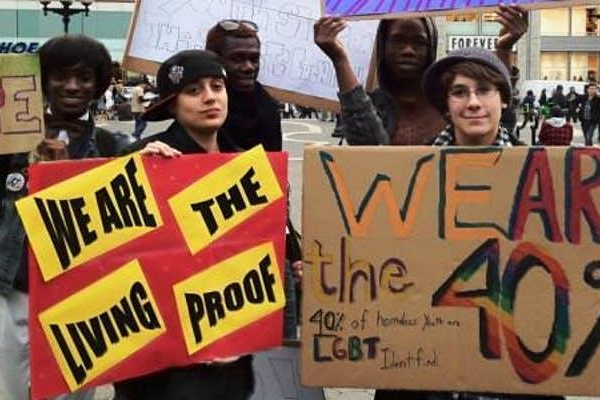 Friday, July 24
Cartoonist Adrian Tomine is discussing his new graphic novel today, "The Loneliness of the Long-Distance Cartoonist" streamed through Harvard Book Store at 7 p.m. Admission is free, but a $3 donation is encouraged at registration.
Details here. 
Saturday, July 25
Join the DC Center and volunteer with Food and Friends today, an organization that prepares and delivers meals and groceries to people living with HIV, cancer and other life-challenging illnesses every fourth Saturday of every month from 9 a.m. to noon. Duties include peeling, dicing, portioning, sorting, bagging and labeling. Details at thedccenter.org/events. 
Sunday, July 26
George Washington's Mount Vernon is now open from 9 a.m.-5 p.m. Non-members are encouraged to buy tickets online, and guests and staff are required to wear face coverings and must social distance. Tickets range from $12-$20. Learn more by visiting mountvernon.org. 
Monday, July 27
A Kennedy Center Couch Concert is today at 4 p.m., as well as every Monday, Wednesday and Friday. Every Monday, the Kennedy Center partners with a venue in the U.S. to curate two artists who will tell the story of their personal cities. Learn more by visiting kennedy-center.org/whats-on. 
Tuesday, July 28
Profs and Pints Online is hosting "How Scientists Begat Racism" tonight at 7 p.m. with Rui Diogo, associate professor of anatomy at Howard University's College of Medicine and resource faculty member at George Washington University's Center for the Advanced Study of Hominid Paleobiology. Tickets are $12. Details at profsandpints.com/online-talks. 
Wednesday, July 29
Become skilled in Creating Safe Spaces for LGBTQ Youth Experiencing Homelessness, an online training by the Mayor's Office of LGBTQ Affairs, DHS, SMYAL and Casa Ruby today from 10 a.m. – noon. This workshop is for Washington-area youth service professionals to gain knowledge about LGBTQ DC laws, LGBTQ homeless youth legislation and more. Login credentials will be sent to participants 48 hours prior to training. Details here. 
Thursday, July 30
The DC Center is hosting its monthly Queer Book Club tonight at 7 p.m. on Skype. The group will be discussing "A Spectral Hue" by Craig Laurance Gidney. Details at thedccenter.org/events.