July 30, 2020 at 6:01 pm EDT | by Kaela Roeder
Calendar: July 31-Aug. 6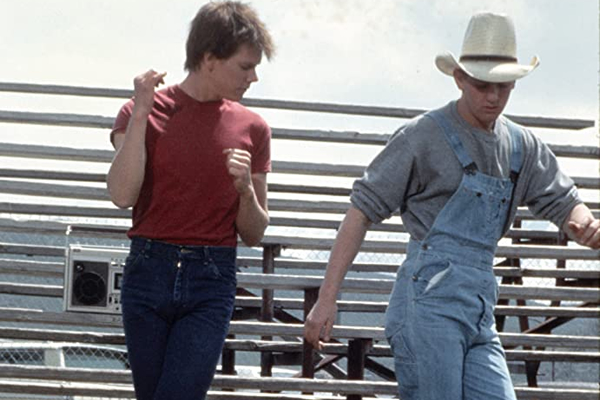 Friday, July 31
OutWrite, D.C.'s annual LGBTQ literary festival, starts today and finishes on Sunday. Admission is free, but registration is required. Literary workshops and author panels are set to take place. Details at OutWrite DC's Eventbrite page.
Saturday, Aug. 1
The Palm Collective, along with more than 65 local and national grassroots partners, are set to protest in demand for systemic changes in Washington today at 3 p.m. The group is meeting at the African American Museum of History and Culture. Details at palmcollective.org.
For the Culture Studio is hosting "I MISS MY FRIENDS," an art show and socially distant block party in Hyattsville today at 4 p.m. The studio will be displaying "Protest," showcasing Washington's response to the Black Lives Matter movement. Organizers say attendees must sign up for the live viewing and there will be no more than three guests at a time inside of the art studio. Temperature checks and health screening are required to enter, and admission is free. Learn more on the "I MISS MY FRIENDS" Eventbrite page.
Sunday, Aug. 2
Summer Drive-In Movie Nights, presented by the Capital One Center, will screen "Footloose" tonight at 7 p.m. at the McLean Metro Lot. Admission is free, but pre-registration is required. Attendees are encouraged to donate $25 to Second Story, a charity partner and local nonprofit providing food, shelter, and emergency support for community members impacted by COVID-19. For more information, click here.
Monday, Aug. 3
The Sculpture Garden has reopened daily from 11 a.m. to 4 p.m. daily with social distancing and required face coverings. The available monuments are located along Constitution Avenue NW between 7th and 9th Streets N.W. The East and West buildings are currently closed to the public. Visit nga.gov for more information.
Tuesday, Aug. 4
Politics and Prose Bookstore will host André Aciman, the author of "Call Me By Your Name," to discuss his book, "Find Me" streamed through P&P Live! tonight at 8 p.m. Admission is free, but a donation is encouraged. Learn more by visiting politics-prose.com/event.
Wednesday, Aug. 5
The DC Center will host a Job Club tonight and every Wednesday at 7 p.m. to help job entrants and seekers to improve self-confidence, motivation, resilience and productivity for effective job searches and networking. Details at thedccenter.org/events.
Thursday, Aug. 6
Pride in the Livingroom and the Israeli Association for LGBTQ Equality will host Elad Strohmayer, the spokesperson of the Embassy of Israel to the United States, today at 3 p.m. via Zoom. Pride in the Livingroom was founded in memory of the 2009 Tel Aviv Gay Center shooting victims and the Jerusalem Pride parade stabbing in 2015. The event will spotlight stories of Jewish LGBTQ individuals worldwide. Admission is free. Visit the respective Facebook page for more information.