August 6, 2020 at 5:59 am EDT | by Lou Chibbaro Jr.
LGBTQ Latinx advocate Fausto Fernandez dies at 80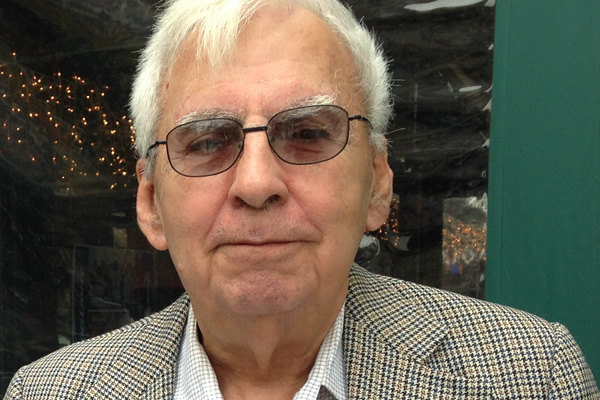 Fausto Fernandez, a physician who practiced family medicine in the Northern Virginia area for more than 30 years and who became known as an advocate and champion for the LGBTQ Latino community, died July 18 at the Virginia Hospital in Arlington from complications associated with heart disease and non-COVID pneumonia, according to an official with the clinic Fernandez headed. He was 80 years old.
Hermon Balbuena, the administrator at the Falls Church, Va.-based Dr. Fernandez Family Clinic, said that for the past decade or longer Fernandez served a mostly low-income, uninsured patient population, many of whom were immigrants.
"And through his work with different programs and different agencies he likely contributed to saving hundreds if not thousands of lives," Balbuena said.
"We did a lot of preventive work through screenings and through partnerships with organizations like the American Cancer Society and the local Latin American Consulate and so on for 20 years," he said "And he used to see patients for a very low fee or no fees at all resources permitting," said Balbuena. "So he is actually a hero for me."
Friends from the D.C. LGBTQ community said Fernandez, as an out gay physician, became a role model for many in the LGBTQ Latinx community. D.C. Latino GLBT History Project founder Jose Gutierrez said Fernandez in 1995 organized a Latinx LGBTQ support group called Platiquemos (Let's Talk), which held meetings in the Dupont Circle area.
Gutierrez said that in his role as lead facilitator of the group from 1995 to 1999, Fernandez organized education and HIV prevention presentations, gay movie nights, and other support meetings.
"Fausto was a great friend and participated in all the D.C. [Pride] parades and community events," Gutierrez said in an email sent to LGBTQ community activists.
Robert Spiegel, one of Fernandez's closest friends, said he met Fernandez in 1988 at the then-D.C. Gay Community Center, which hosted a gay rap group.
He said Fernandez was born and raised in Havana, Cuba on April 10, 1940. According to Spiegel, Fernandez's parents and their four children, including Fausto, immigrated to the United States in the late 1950s like thousands of other Cubans to escape the Fidel Castro led revolution. The family settled in Miami, Spiegel said, also like large numbers of other Cuban refugees, and soon became naturalized U.S. citizens.
Fernandez married a Cuban immigrant woman and had three children in the Miami area before the couple moved to Spain in 1975 with their children to each attend medical school, according to Spiegel. He said Fernandez received his medical degree with honors from the University Of Cadiz Faculty Of Medicine in 1981.
Fernandez completed his medical residency at Texas Tech University Health Sciences Center in 1983, Spiegel said, and from 1983 to 1986 Fernandez and his wife served as medical and scientific journal editors for the Plenum Publishing firm in New York City.
Fernandez and his wife divorced sometime between their residence in New York and Fernandez's move to the Washington, D.C. area in 1986, when he began his family medicine practice, Spiegel said.
Spiegel and Fernandez's longtime friend Gerry Mickle of Alexandria said Fernandez's dedication to serving patients in financial need, some of whom may have been undocumented immigrants, resulted in Fernandez living modestly with an income below that of other doctors.
Balbuena said that during the last two years Fernandez suffered from spinal stenosis, which mostly immobilized him and prevented him from working physically at the Falls Church clinic. However, as a sign of his dedication, Balbuena said Fernandez up until earlier this year continued to service his patients remotely through telemedicine.
"His mind was very sharp until the last minute," said Balbuena. "And he didn't suffer at all because he passed very peacefully due to the pneumonia and heart complications," said Balbuena, who added that Fernandez tested negative for COVID-19.
He said Fernandez, who said he did not wish to have a memorial service, was cremated, with his ashes sent to family members in Florida.
Balbuena said clinic officials have decided to retain the name Dr. Fernandez Family Clinic in Fernandez's honor.