August 12, 2020 at 9:47 am EDT | by Peter Rosenstein
Trump's executive order scam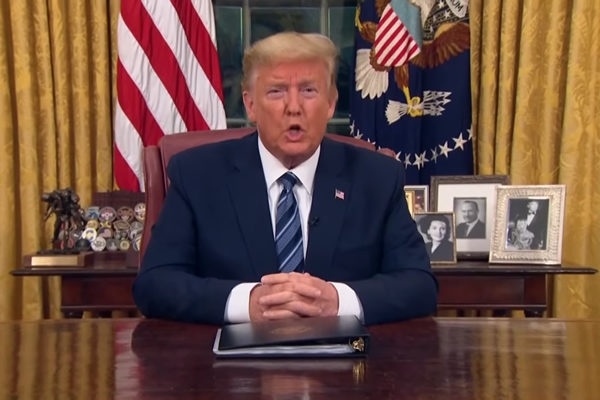 President Trump has just perpetrated one of the bigger scams of his presidency, trying to make people think the executive orders he signed actually mean something.
He is using one order delaying payroll taxes in his ongoing effort to undermine Social Security and Medicare. In addition, most people don't realize they will be billed for the whole amount sometime in the future. Delaying payment of these taxes for those who are employed will do nothing for the unemployed who are the ones really in need of help.
Respected economist Paul Krugman tweeted, "I don't know if anyone else has said this, but payroll tax cuts are the hydroxychloroquine of economic policy. They won't do anything to solve the employment crisis, but will have dangerous side effects. Yet Trump remains obsessed with them as a cure."
To Trump and his administration sycophants like Mark Meadows and Steve Mnuchin this is all a great political game that they think will help him win votes. Instead of meeting with Democrats to hammer out a negotiated package, Trump is off playing golf and signing these generally useless executive orders, which will be trashed as soon as a congressional package is agreed to.
The scam is evident if you look at the orders more closely. As reported, "He is ordering a payroll tax deferral, not a cut, meaning the taxes won't be collected for a while but they will still be due at a later date. On housing, he instructs key officials to 'consider' whether there should be a ban on evictions. He also insists that state governments pick up the tab for some of the unemployment aid." It is all one big PR stunt.
The administration had one of the bigger Trump a-holes, Peter Navarro, go on "Meet the Press" and say the president is looking for Democrats to negotiate a package and they need to agree to a middle ground. Well, Speaker Pelosi and Senate Minority Leader Schumer have already agreed to negotiate a middle ground. In May, the House passed the Health and Economic Recovery Omnibus Emergency Solutions (HEROES) Act—a $3.4 trillion stimulus package that the president and the Senate refused to even respond to. Now it's August, nearly three months later, and "Moscow Mitch" announced a $1 trillion bill he cobbled together for which he can't even get enough Republican support to get passed in the Senate. So he and Trump are negotiating from a bill that everyone knows in the end will need Democrats' support if it has any chance to get passed in the Senate.
Pelosi and Schumer have come back and said they would meet McConnell and the president in the middle and have come back to the table with a $2 trillion bill. But the president and his representatives won't budge. Trump won't even sit down to negotiate as he is busy playing golf in New Jersey.
One of the main sticking points appears to be that Democrats understand the need to provide money to states and cities to help balance their budgets. Those are the budgets that pay for basic services including police, fire, sanitation, teachers, social workers, judges, nurses and other healthcare workers. Democrats understand because of Trump's bungling of the coronavirus pandemic and the resulting need to close down the economy for so long that states and localities will lose billions in tax revenue. They, unlike the federal government, cannot pass deficit budgets as their budgets by law must be balanced. So the money to help pay for these services can only come from the federal government. The Federal Reserve has agreed with Democrats now is not the time to worry about the federal deficit if we are to see our economy recover once the pandemic has eased.
After Democrats announced their $3 trillion package in May, Federal Reserve Board Chair Jerome Powell spoke and "crystallized the choice before legislators: more, expensive fiscal support or prolonged economic damage." He added, "Additional fiscal support could be costly but worth it if it helps avoid long-term economic damage and leaves us with a stronger recovery."
The question is will the American electorate fall for Trump's scam? I think after some thought the answer will be a resounding NO!
Peter Rosenstein is a longtime LGBTQ rights and Democratic Party activist. He writes regularly for the Blade.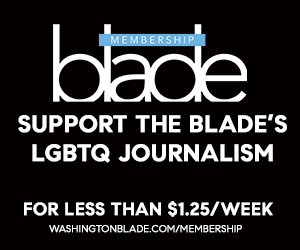 Sign Up for Blade eBlasts