Washington Chorus forges ahead amid pandemic
New livestream productions planned for fall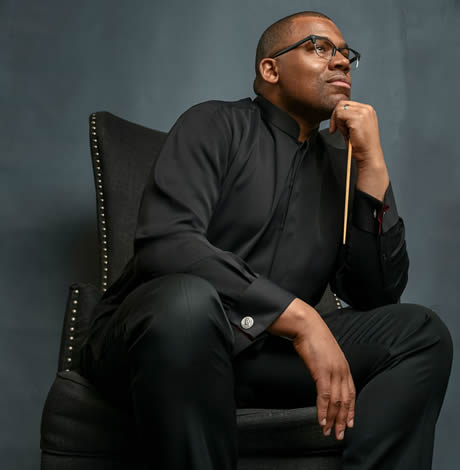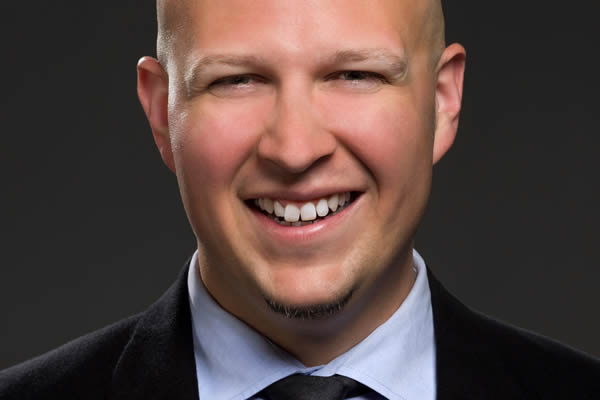 Unlike many arts organizations that have opted to sit out the pandemic, The Washington Chorus (TWC), the DMV's only two-time Grammy Award-winning choral ensemble, is seizing the moment to create innovative work and remain connected to their audience.
From his home in Arlington, TWC's executive director Stephen Marc Beaudoin explains how the upcoming season has unfolded: "After our new artistic director Dr. Eugene Rogers came on board in February, TWC quickly began developing a new season on the assumption of being able to produce live concerts. But then COVID-19 slapped us upside the head. By mid-March the concert at the Strathmore in Maryland was abruptly cancelled, and things changed dramatically."
Together, Beaudoin and Rogers (TWC's first African-American conductor) quickly concluded that closures would not be short lived. "We discussed whether we do something, or take a seat," says Beaudoin, who is gay. "Many choruses decided not to do much of anything during this time beyond sharing archival stuff. Following Dr. Rogers' lead, we decided to continue making art and expand access to what we do."
After innumerable calls and texts between Beaudoin and Rogers, who is based in Michigan where he is also director of choral activities at the University of Michigan, the pair moved forward implementing the upcoming season, TWC's 60th. The first big event is "Cantata for a More Hopeful Tomorrow" (Saturday, Nov. 14, 7:30 p.m.), a live-streamed world premiere commissioned work by composer Damien Geter and filmmaker Bob Berg. It the tells the story of one individual's journey as he grapples with recovery from COVID-19.
Following "Cantata" is TWC's annual beloved "A Candlelight Christmas" (Friday, Dec. 18, 7:30 p.m.), a live-streamed online performance featuring about a dozen singers distanced on the Strathmore stage.
Comprised of 170 singers, the chorus presents many traditions, styles, and composers, ranging from Brahms' Requiem to Carmina Burana to the holiday pops with the National Symphony to a concert of St. Patrick's Day music to singing at the Kennedy Center honors for composer Philip Glass a year and a half ago.
As the chorus' executive director, Beaudoin bears the responsibility of business. It's up to Beaudoin to meet and exceed revenue for concerts, to collect individual contributions and grants, organize special events, and ensure that TWC grows and retains a talented staff. He's also responsible to manage and motivate the board of directors. And because he's a musician and trained singer, he likes to collaborate on the chorus' artistic vision. Beaudoin says, "I'm a creative individual first, last, and always, and as such I like to be a supporter and partner to the artistic director and production and the artistic side of things at the end the day our job is to create art and foster community."
TWC's acclaimed conductor Dr. Rogers was a unanimous choice after a long search for a new artistic director.
While TWC didn't set out specifically to find a person of color to fill the position, they wanted to open the opportunity to everyone who was qualified: "We didn't begin with the idea to cast a particular color or gender in this role but we did set out very intentionally to center equity and inclusion in the search and in the process, we had a terrifically diverse candidate pool. Over 40% were women and/or folks of color. We wanted to talk to the best of the best, and we did."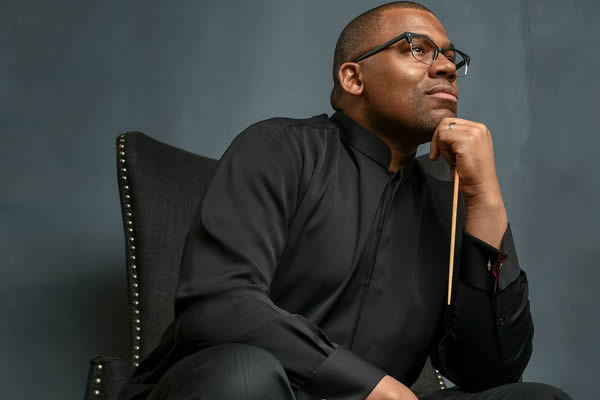 Prior to his role with TWC, Beaudoin served as executive director of the Maryland Symphony Orchestra in Hagerstown, Md. He describes his arrival at TWC as a bit of kismet. A talented singer, Beaudoin had stepped away from singing for a while, but after a vacation to Amsterdam where he experienced a thrilling musical festival along the canals, he wanted to reconnect with music. When he returned home, he successfully auditioned with The Washington Chorus. Soon after, while seated next to a fellow tenor at rehearsal, he learned that TWC was looking for an executive director. He subsequently applied and was hired.
Working at home with his partner of five years Joe, an employee at the Defense Department, he finds things very manageable. The couple enjoys cooking and spending time with their beloved Sheltie Tessa and watching some TV, especially "Love on the Spectrum," a four-part documentary series following young adults on the autism spectrum as they explore the unpredictable world of love, dating and relationships. All things considered, it hasn't been too bad, says Beaudoin.
Still, things are tough professionally. Looking forward, he thinks perhaps venues might reopen next summer. In the meantime, the show goes on.
"What's most challenging is we have to think differently about production. It's hard to continue to foster a sense of community when we're all at home for the most part. It's hard financially – we're used to clearing a good amount of money from our big concerts. And how many of those people will come to see digital livestream and pay $10 or $15 online? If 10,000 people from around the world pay to watch online, that would be great, or maybe it will just be 100 people? We just don't know."
Even with support from D.C. Commission on the Arts and Humanities, and some funding from U.S. Commission of Fine Arts, it isn't easy, he says. "Still, with whatever challenges we're facing, we know it pales in comparison to the challenges faced by families who have lost loved ones or are suffering financial hardship. And we acknowledge that the pandemic is disproportionately affecting people of color.
"Hopefully, through a lens of inclusive excellence and storytelling, we can help. We think brining new work to music lovers is the most important thing we can be doing this fall."
Forget streaming, the holiday classics return to area stages
Bring your proof of vaccination and check out a local production this season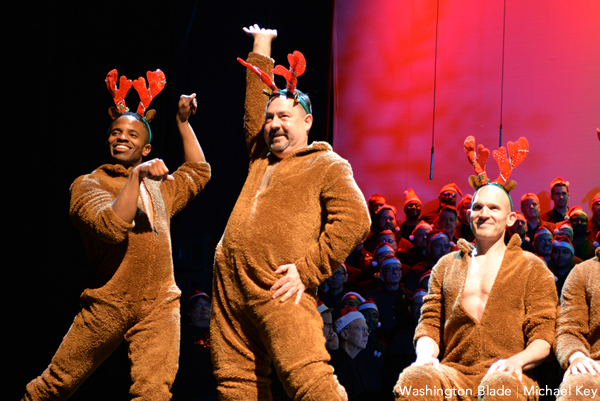 A year ago, the holiday season was streamed. But now, thanks to various protocols including masks and proof of vaccination, DMV theatergoers can come together and experience – live and in-person — both beloved classics and some promising new works. Here's a smattering of what's out there.
At Olney Theatre, Paul Morello is thrilled to bring back "A Christmas Carol 2021" (through Dec. 26), his solo adaptation of Dickens' ghost story. Concerning returning to a live audience, Morello says, "While this is technically a one-person show, it's really about the connection and collaboration with an audience, being in the same room, breathing in unison. I can't do this without an audience and for a story that thrives on redemption, mortality, isolation, the need for community and connection, and the things that matter most, the timing couldn't be better."
Olney also presents "Disney's Beauty and the Beast" through Jan. 2. This musical "tale as old as time" stars out actor Jade Jones as Belle and Evan Ruggiero plays the Beast. olneytheatre.org
For the holidays, Synetic Theater at Crystal City is reworking "Cinderella" (Nov. 27-Dec. 26). Led by an all-female team of creators, this festive take on the classic fairytale is inspired by Afro-Latino music and dance. Directed and adapted by Maria Simpkins who also plays the title role. synetictheater.org
Last year, because of COVID-19, Ford's Theatre presented "A Christmas Carol" as a radio broadcast, but now the fully produced play returns to the venue's historic stage through Dec. 27. A popular Washington tradition for more than 30 years, the thoroughly enjoyable and topnotch take on the Dickens' classic features Craig Wallace reprising the part of Scrooge, the miser who after a night of ghostly visits, rediscovers Christmas joy. fords.org
Another D.C. tradition guaranteed to put audiences in a holiday mood is the Washington Ballet's "Nutcracker," playing at the Warner Theatre through Dec. 26. Set to Tchaikovsky's enchanted score, this charming and superbly executed offering takes place in Georgetown circa 1882 and features a retinue of historic figures along with children, rats, fairies and a mysterious godfather. Choreography is by Septime Webre. washingtonballet.org
The Folger Consort, the superb early music ensemble in residence at the Folger, will be performing seven concerts of "A Medieval Christmas" (Dec. 10-18) at St. Mark's Church on Capitol Hill. A streaming version of the concert will also be available to view on-demand. folger.edu
At Lincoln Theatre, the Gay Men's Chorus of Washington, D.C. presents "The Holiday Show" (Dec. 4, 11, and 12) replete with tap-dancing elves, a dancing Christmas tree, snow, and a lot more. The fun and festive program's song list includes "Let It Snow! Let It Snow! Let It Snow!", "The 12 Rockin' Days of Christmas," and "Boogie Woogie Frosty." Featured performances range from the full Chorus, soloists, all GMCW ensembles, and the GenOUT Youth Chorus. gmcw.org
Arena Stage is marking the season with August Wilson's "Seven Guitars" (through Dec. 26), a drama about a small group of friends who gather following the untimely death of their friend, a blues guitarist on the edge of stardom. Directed by Tazewell Thompson, the production features an exciting cast that includes local actors Dane Figueroa Edidi and Roz White. arenastage.org
Creative Cauldron is serving up some holiday magic with "The Christmas Angel" (Dec. 9-19). Based on a little-known 1910 novel by Abbey Farwell Brown, it's the story of a lonely and bitter spinster who returns to happiness through a box of old toys. The commissioned new holiday musical is a collaboration of longtime musical collaborators and married couple Matt Conner and Stephen Gregory Smith (lyrics and book). creativecauldron.org
In keeping with the Yuletide spirit, the National Theatre presents two feel-good national tour musicals. First, it's "How the Grinch Stole Christmas!" (through Dec. 5), a musical take on Dr. Seuss' classic holiday tale featuring the hit songs "You're A Mean One, Mr. Grinch" and "Welcome Christmas."
Next up is "Tootsie" (Dec. 7-12), the hit musical based on the 1982 gender-bending film starring Dustin Hoffman as an out-of-work actor who disguises himself as a woman to land a role on a popular soap opera. The show boasts a Tony-winning book by Robert Horn and a score by Tony winner David Yazbek (The Band's Visit). thenationaldc.com
Keegan Theatre presents its annual holiday offering, "An Irish Carol" (Dec. 10-31). Set in a modern Dublin pub, the funny yet poignant original work (a nod to Dickens) tracks the changes in the life of a rich but miserable publican over the course of one Christmas Eve. keegantheatre.org
At Theater J, it's the Kinsey Sicks' "Oy Vey in a Manger" (Dec. 17-25). Blending drag, four-part harmony, and political humor, the "dragapella beautyshop quartet" brings its own hilariously irreverent view on the holidays. theaterj.org
And through Jan. 2, Signature Theatre continues to brighten the season with its production of Jonathan Larson's "Rent" directed by the company's out artistic director Matthew Gardiner and featuring out actor David Merino as Angel, a preternaturally energetic drag queen and percussionist. sigtheare.org
The Music Center at Strathmore, also in Bethesda, is presenting a wide range of musical holiday offerings including "Manheim Steamroller Christmas" (Dec. 3 and 4), a multimedia holiday tradition; Sarah Brightman in "A Christmas Symphony" (Dec. 6 and 7); "A Celtic Christmas with Séan Heely Celtic Band" (Dec. 11); Washington Bach Consort's "Bach's Epic Christmas Oratorio" (Dec. 11); the beloved "The Washington Chorus: A Candlelight Christmas" (Dec. 16 and 17); and last but not least "The Hip Hop Nutcracker" (Dec. 20), Tchaikovsky's classic reimagined with MC Kurtis Blow ("White Lines"). strathmore.org
And finally, something strictly for the kids: Imagination Stage presents "Corduroy" (Dec. 11-Jan. 24). Based on the beloved children's books by Don Freeman, it's the heartwarming story of a girl and her perfectly imperfect Teddy Bear. Best for ages 3-9. imaginationstage.org
BETTY returns to DC
Queer band to perform at City Winery Dec. 5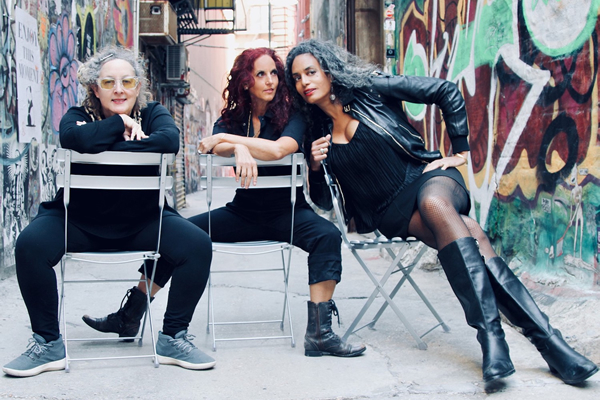 Pop-rock band BETTY is returning to their District homeland for a holiday show at City Winery on Dec. 5.  
Fronted by Alyson Palmer and sisters Elizabeth and Amy Ziff, the band who are "rule breakers" and "equality rockers" have been touring, writing, and advocating for social change through their music since 1986. The band has been featured in shows like "The L Word" and "Encyclopedia," and created their own off-Broadway show "BETTY RULES."
The D.C. show will kick off a tour that will bring the band to New York City, Cincinnati, and New Hope, Pa. Elizabeth, who identifies as lesbian, said it's been "incredible" to be in rehearsals for shows again after the pandemic put a hold on live music.
"We've been together for so long. We are a family and we hang out and we're friends and we play music together," she said. "It's our life."
Amy, who is queer, said she's excited to perform in the District where the band originally formed.
"It's so emotional because it's where we grew up," she said. "Not just musically, but it's where we came out."
Proof of vaccination is required at all shows. To purchase tickets, visit citywinery.com.
We waited eons for this? New Diana album is colossal disappointment
Saccharine sentiments sink largely self-penned effort from diva supreme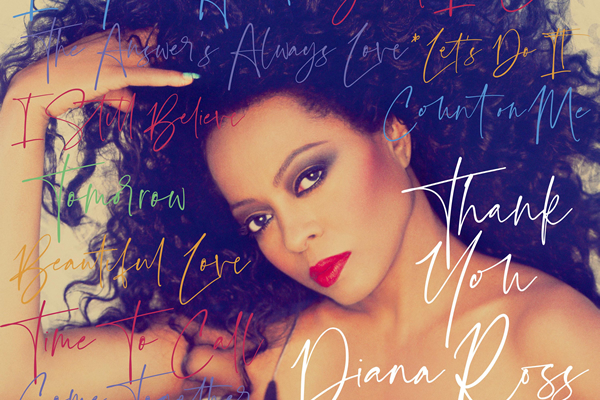 Diana Ross's solo albums are almost always inconsistent.
This isn't unusual among R&B/pop divas; start wading past the hits and the same could be said for the album tracks of Gladys Knight, Aretha Franklin, Dionne Warwick, et. al.
The few times she's made a start-to-finish solid effort, like 1991's "The Force Behind the Power," 1995's "Take Me Higher" or even 1985's "Eaten Alive," which works even with its campy title cut, they've never been huge sellers or featured any of her trademark hits.
However — and it pains me to say this — you have to go all the way back to 1983's "Ross" to find an album as bad as her new release "Thank You" (★½ out of four), her first album in 15 years and her first of new material in 22 years. Pre-COVID, she was highly active with touring (and played the D.C. region many times), but her studio work had ground to a total halt.
A few things trickled out from the vault, like 2006's delightful jazz album "Blue" (recorded in the early '70s), but there was nothing new. And while it was always great to see her on stage — she looks fabulous at 77 (although you'd never know it from the vintage photo used on the "Thank You" cover) — her show varied little from year to year and her vocals were occasionally pitchy.
So while it's great to finally have something new from the Motown legend — a studio workhorse all through the '60s, '70s and '80s — this extremely uneven new album is a musical Hallmark turd that never met a feel-good lyrical cliche too saccharine or an easy listening musical bed too insipid.
It's hard to place too much of the blame on Troy Miller (a veteran of Amy Winehouse's band), who produced the bulk of the tracks here, as Ross's fingerprints are all over it — she's billed as executive producer and, in a career first, she co-wrote nine of the 13 cuts. Though she took a few songwriting credits here and there over the years (she co-wrote four songs on her 1982 album "Silk Electric"), on most of her albums, her songwriting contributions are zero. And although two of those — the bouncy title cut and second single "If the World Just Danced" — are unequivocally the project's best tracks, Joni Mitchell she is not.
Here's the good news — she sounds amazing. There's a lustrous quality to her vocal work here, her range is truly impressive and the pitch never wavers. Some scoff, but I have always felt Ross is a great pop singer with considerable range and impressive interpretive abilities in a wide gulf of genres. She was never a Whitney or Celine, but she could coo ("Baby Love"), yearn ("Cryin' My Heart Out for You"), burn ("Muscles") and growl ("Swept Away") as well as anyone. This album's "Time to Call," though weak, gives her a chance to unfurl several melismas in her highest register and she kills it.
Stylistically, while varied, the album as a whole is numbingly mellow. Three cuts (the solid "If the World Just Danced," retro shuffle "I Still Believe" and horn-laden abomination "Tomorrow") are dance tracks and almost all the rest could legitimately be dubbed easy listening. There's cascading string work, decent (if hardly impressive) production and stylistic variation, but the flame dies out after the first two songs and, with such banal lyrics and painfully unimaginative melodies, never comes close to reigniting despite Ross's conviction. It's like seeing a truly good actress in a turkey of a play knowing she co-wrote it. You're rooting for her, but you've spent most of the outing wincing.
One might argue saccharine and Ross have gone hand in hand back to the days of "Reach Out and Touch" and "Ain't No Mountain High Enough" — true — but it's taken to a new low here. Of course, nobody expected Deepak Chopra-caliber insight, but with clunkers like "what is isn't/what isn't is" (on the Ross co-penned "All is Well"), "I'll be the pillow where your head will lay," (on daughter Rhonda's "Count on Me") or "the first time I saw your face …" (on mother's ode "Beautiful Love") — ripping off a lyric that blatantly should be illegal — this album's scaffolding is so weak, one positively groans at the amateurishness of the songcraft. This is the chorus of "Count on Me": "count on me/count on me/count on me/count on me."
Siedah Garrett, a respected songwriter who might have momentarily elevated the proceedings, delivers one of the album's worst cuts with the nauseatingly treacly "The Answer's Always Love."
I could go on, but you get the idea.
One might also argue, hey, couldn't we use a little positivity today? Cut Miss Ross some slack and just be glad she's back. True perhaps, but with material this weak and the thought of what this album could have been in more daring, imaginative hands, it's downright frustrating.
With little chance of making any kind of dent on U.S. (or U.K. for that matter) pop radio and in her late 70s, I'd hoped Miss Ross, with no fucks left to give, might have done something brash and daring, but this is called playing it safe folks and sadly it's a yawnfest.