Calendar: Aug. 28-Sept. 3
Events in the week to come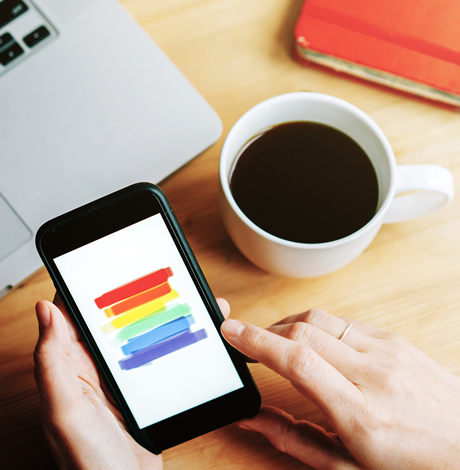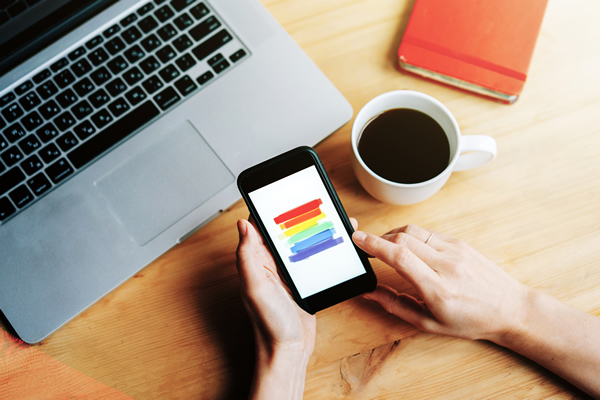 Friday, Aug. 28
Labyrinth Virtual Senior Game Day hosted by the D.C. Center is today from 12-2 p.m. This Zoom event is for seniors to enjoy games with friends and enter a raffle for a chance to win a $25 gift card. For more information, email [email protected] or visit thedccenter.org.
Friday Tea Time is a virtual social gathering at 2 p.m. for older LGBTQ adults via Zoom. Participants are encouraged to bring their beverage of choice while socializing with new and old friends. Visit thedccenter.org for details.
Women in their Twenties and Thirties meets today at 8 p.m. via Zoom. This social discussion group for D.C.-area queer women meets the 2nd and 4th Friday of each month and is facilitated by the D.C. Center. For more information, visit thedccenter.org.
Saturday, Aug. 29
Brunch at Freddies hosted by National Landing BID, Go Gay D.C. and Freddie's Beach Bar (555 23rd St., S, Arlington, Va.) is today from 11 a.m. to 3 p.m. Brunch is served on the patios and inside, or is available for curbside takeout. Call ahead to 703-685-0555 for more information or visit freddiesbeachbar.com.
LGBTQ People of Color Support Group holds its virtual meeting today at 1 p.m. via Zoom. This support group is an outlet for the queer POC community to come together and talk about anything in a safe and judgement-free environment. More information is available at thedccenter.org/poc or facebook.com/centerpoc.
Sunday, Aug. 30
The second annual Funk Parade Photo Gallery, sponsored by Humanities D.C., the D.C. Commission on the Arts and Humanities and Funk Parade, is today from 11 a.m. to 7 p.m. at Eaton D.C. (1201 K St.). COVID protocols will be strictly enforced at this event, which includes both an in-person photo exhibition and online discussions. For tickets and reservations, visit fpgallery.givesmart.com and the event's Facebook page.
Monday, Aug. 31
Center Aging Coffee Drop-In is today from 10 a.m. to noon via Zoom. LGBTQ older adults and friends join in friendly conversations during this virtual social event. For more information visit thedccenter.org and Center Aging on social media.
Tuesday, Sept. 1
P&P Live!: Louise Penny with Hillary Rodham Clinton is an online discussion tonight at 5 p.m. and hosted by Politics and Prose. This event is a conversation with former first lady, U.S. Senator and Secretary of State Hillary Rodham Clinton, who is also most recently the co-author of "The Book of Gutsy Women" with her daughter Chelsea Clinton. The cost for admission and the book begin at $30 and are available here.
KhushDC Virtual Happy Hour is today at 7 p.m. via Zoom. This event is an opportunity for queer and trans South Asians to build community and socialize virtually. For details on this group and this event, visit thedccenter.org.
Wednesday, Sept. 2
Virtual Job Club meets today at 6 p.m. via Zoom. This weekly support program helps job seekers improve their self-confidence, resilience and motivation needed for effective job searching and networking. Discussions include strategies, techniques and goal plans needed to find meaningful and satisfying employment. For more information, visit thedccenter.org.
Thursday, Sept. 3
First Thursdays Open Mic hosted by A League of Her Own (2319 18th St., N.W.) is tonight from 7-9 p.m. Participants can sign up at 7:30 and the show kicks off around 8 p.m. This event provides a welcoming space for the community to express musical, spoken word, comedic or other talents. Email the manager at [email protected] for more information and for details on how to become a featured artist for a future show.
The Asian Pacific Islander Queer Support Group is today at 7 p.m. via Zoom. This group is co-sponsored by the Asian Pacific Islander Queer Society D.C. and AQUA, Asian Queers United for Action. More information is available at thedccenter.org.
SAAM celebrates drag culture, American art
Virtual bingo night hosted by KC B. Yoncé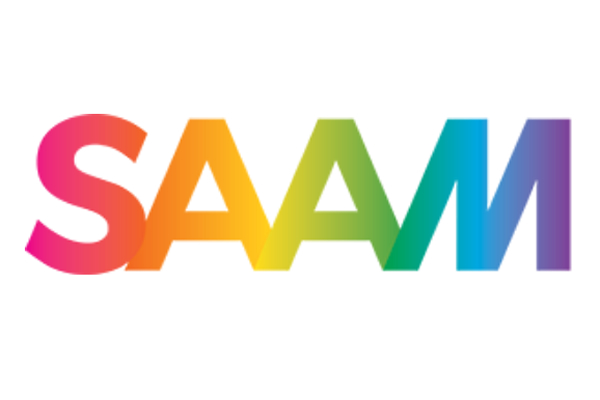 The Smithsonian American Art Museum will host "Virtual Drag Queen Art Bingo Night" on Friday, June 18 at 7 p.m. The event will be hosted by DC drag diva KC B. Yoncé.
Event attendees are encouraged to register now and request 1 to 4 printable bingo cards featuring artwork by American artists who are part of the LGBTQ+ community.
D.C.-area registrants are eligible to get 10% off Red Bear Brewing's official 2021 Pride Helles lager, Smash Me With A House. This offer is available for pick up only while supplies last. Must be 21+ with proper ID and show SAAM coupon to Red Bear Brewing staff to apply the discount.
For more information, visit the museum's website.
National Museum of the American Indian celebrates Pride
Panelists include Indigenous youth working in education, health, cultural heritage, and the arts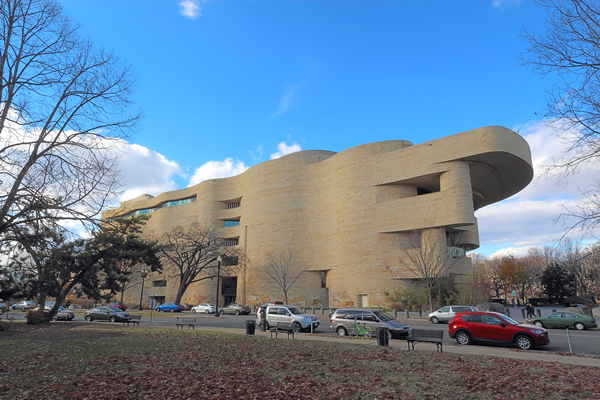 The Smithsonian's National Museum of the American Indian will celebrate Pride month with an online panel featuring Indigenous youth on Thursday, June 17 at 4 p.m. Panelists will include Indigenous youth working in education, health, cultural heritage, and the arts.
The topic of discussion will focus on how identity influences activism and panelists will participate in amplifying Two Spirit (people who identify as possessing both male and female spirits) and Native LGBTQ+ voices and issues.
Closed captioning for this program will be available in both English and Spanish, and registration is available online at the Smithsonian's website.
Northam declares June LGBTQ+ Pride month in Va.
Virginians encouraged to participate in events throughout the Commonwealth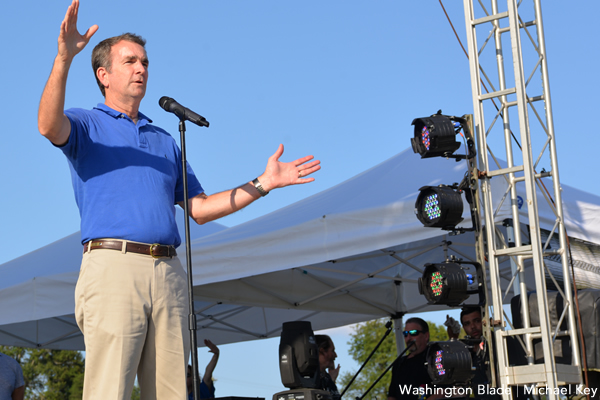 Virginia Gov. Ralph Northam on June 4 officially declared June as LGBTQ+ Pride month to celebrate the commonwealth's LGBTQ+ communities, their achievements and contributions, and their fight for inclusion and equality.
"This Pride month, we are reminded of the resilience of LGBTQ+ Americans and their fight for inclusion and acceptance and equal access to services and opportunities," said Northam.
Northam further encouraged Virginians to participate in Pride month activities that are to be hosted by his administration and community organizations taking place online and in-person throughout the Commonwealth.
A comprehensive event schedule is available on the governor's website.