August 28, 2020 at 1:16 pm EDT | by Brian T. Carney
FROM THE VAULT: Restorations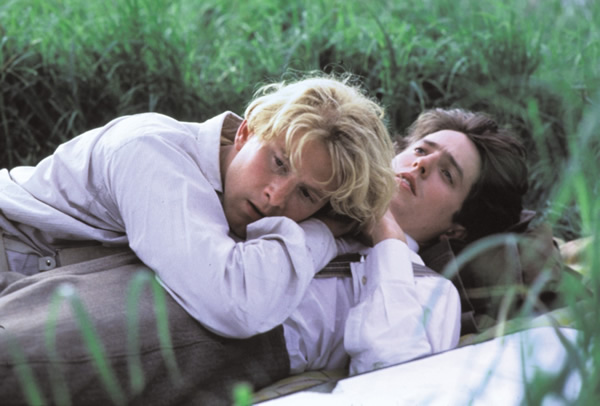 This week's curated collection of films to get you through quarantine focuses on the past of cinema itself and includes some historic films that have recently been rereleased in beautifully restored versions. These restorations feature greatly enhanced picture quality and are often released with a variety of fascinating special features.
As Vito Russo, Susan Stryker and other film and cultural historians have noted, queer filmmakers and LGBT subjects have been part of the industry since moving images were first captured on celluloid. Thanks to the staff at Kino Lorber (kinolorber.com), some of the earliest images from queer cinema have been preserved for future generations of cinephiles.
The "Pioneers of Queer Cinema" Collection includes three ground-breaking movies. Directed by Leontine Sagan, "Mädchen in Uniform" (1931) is both a celebration of a lesbian romance at an all-girls boarding school and an important anti-fascist film. Directed by Reinhold Schünzel, "Victor and Victoria" (1933) is the inspiration for the gender-bending Julie Andrews musical about an out-of-work female performer who becomes famous working as a female impersonator. Directed by the famous Danish director Carl Theodor Dreyer, "Michael" (1924) follows the ill-fated love triangle between a successful young artist (Walter Slezak), his aging mentor (Benjamin Christensen) and an unscrupulous princess (Nora Gregor).
Kino Lorber has also preserved another early film from the queer cinematic canon. Directed by gay filmmaker F.W. Murnau, the pioneering expressionistic German horror film "Nosferatu" (1922) is an unauthorized adaptation of Bram Stoker's "Dracula." The classic movie still offers some chills and established many of the visual motifs seen in contemporary vampire movies.
The Merchant Ivory Library at the Cohen Media Group (cohenfilmcollection.net) includes a restored version of the queer classic "Maurice" (1987) based on the novel by closeted English author E. M. Forster. Forster completed the gay love story in 1913 but given its controversial subject matter, the novel was not published until after his death in 1970.
Inspired by the real-life relationship between Forster's friends Edward Carpenter and George Merrill, the novel centers on Maurice Hall (James Wilby) who falls in love with the aristocratic Clive Durham (Hugh Grant). Clive ultimately decides to marry a woman and pursue his political ambitions; Maurice instead finds love with Alec Scudder (Rupert Graves), a gamekeeper on the Durham estate.
The movie was written and directed by James Ivory (who later won the Academy Award for Adapted Screenplay for "Call Me by Your Name") and was produced by Ismail Merchant. Ivory and Merchant, who were both business and life partners, produced more than 40 films together, frequently in collaboration with writer Ruth Prawer Jhabvala.
In addition to the queer classic "Maurice," the wonderful Merchant Ivory Library includes "Howards End," "Shakespeare Wallah" and "Heat and Dust." Known for the phrase "only connect," "Howards End," also based on a Forster novel, was nominated for nine Academy Awards and won three (Best Adapted Screenplay for Jhabvala, Best Actress for Emma Thompson and Best Production Design).
Fans of the distinctive Merchant Ivory style will also enjoy their adaptation of Forster's "A Room With A View" which featured a breakout performance by Helena Bonham Carter.
The Bressan Project (bressanproject.wixsite.com/website) is dedicated to preserving and promoting the ground-breaking work of queer filmmaker Arthur J. Bressan Jr. He is best known for the historic AIDS drama "Buddies," the first feature film about the AIDS crisis. Initially released in September 1985 (days before President Ronald Reagan finally said the word "AIDS" in public), and now finally available in a beautifully restored print, "Buddies" is a timeless portrayal of a crucial period in modern LGBT history.
The film tracks the growing friendship between David Bennett (David Schachter) and Robert Willow (Geoff Edholm). David is a 25-year-old "guppie" (gay yuppie) who has volunteered to be a buddy to an AIDS patient. He is assigned to Robert (Geoff Edholm), a 32-year-old politically impassioned gardener transplanted from California to Manhattan. As the movie progresses, Bressan subtly captures David's gradual awakening from bystander to activist. (It's very depressing that David's excuses for his inaction sound rather likes today's declarations of "I'm not political.")
Like all of the movies discussed above, "Buddies" is an important piece of LGBT history. Thanks to the amazing artists who are preserving these valuable pieces of film.