September 10, 2020 at 8:36 am EDT | by Lou Chibbaro Jr.
D.C. gay official endorses school board, Council candidates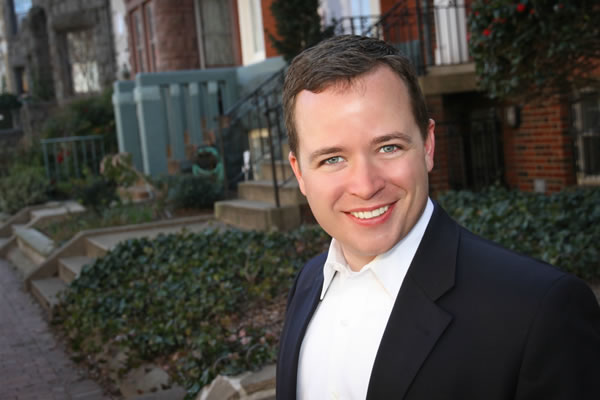 Ward 2 D.C. Board of Education member Jack Jacobson, the city's highest-ranking LGBTQ elected official, announced on Tuesday he has endorsed four candidates running for the D.C. Board of Education and three candidates running for the D.C. Council in the city's Nov. 3 election.
But in a development that might raise eyebrows among some LGBTQ activists, Jacobson endorsed just one of three out gay men running for Board of Education seats, choosing instead to endorse opponents of the two he chose not to endorse. He also chose not to endorse another gay candidate running for an at-large D.C. Council seat.
"The candidates I'm endorsing today have the experience, life skills, and fortitude to be responsible stewards of our sacred democratic institutions," Jacobson said in a statement. "I endorse each of these candidates as current and future District leaders, and I know they will serve our communities with passion and honor for years to come," he said.
With nearly all candidates running for public office in the District expressing strong support for LGBTQ rights, activists have expressed mixed views over whether straight allies should be supported if they are running against a qualified LGBTQ candidate.
Among the candidates Jacobson endorsed are gay education advocate Allister Chang, who is running in a four-candidate race for the Ward 2 Board of Education seat from which Jacobson is stepping down; and gay Dupont Circle Advisory Neighborhood Commissioner Randy Downs, who's running in a five-candidate race for the Ward 2 D.C. Council seat.
In a six-candidate race for the at-large Board of Education seat, Jacobson has endorsed longtime D.C. education and school reform activist Jacque Patterson. Among the others running against Patterson for the at-large seat are gay Howard University professor and Political Science Department Chair Ravi Perry and gay longtime education advocate and teacher Mysiki Valentine.
And in the hotly contested race for one of two at-large D.C. Council seats that cannot be held by a Democrat and for which 20 independent candidates are running, Jacobson chose not to endorse gay Shaw Advisory Neighborhood Commissioner and LGBTQ rights advocate Alexander Padro, who's running as an independent. Instead, Jacobson has endorsed Christina Henderson, a former aide to D.C. Council member David Grosso (I-At-Large), who chose not to run for re-election for the so-called "non-Democratic" seat. Henderson has worked on LGBTQ issues for Grosso, who is considered one of the Council's strongest supporters of LGBTQ rights.
Jacobson has also endorsed Council member Robert White (D-At-Large), who is running for re-election to the other at-large seat that Democrats are allowed to hold. White is considered the strong favorite to win in that race.
The other candidates endorsed by Jacobson are incumbent Ward 7 Board of Education member Karen Williams, who is running for re-election in a five-candidate race; and Ward 8 Board of Education candidate LaJoy Law, who's running in a three-candidate race for an open seat. Incumbent Ward 8 Board of Education member Marcus Batchelor is among the independent candidates running for the at-large D.C. Council seat.
The Blade will provide additional coverage of the local D.C. election contests in the coming weeks.