Food & Friends looks to sell 9,000 Thanksgiving pies
Annual Slice of Life fundraiser underway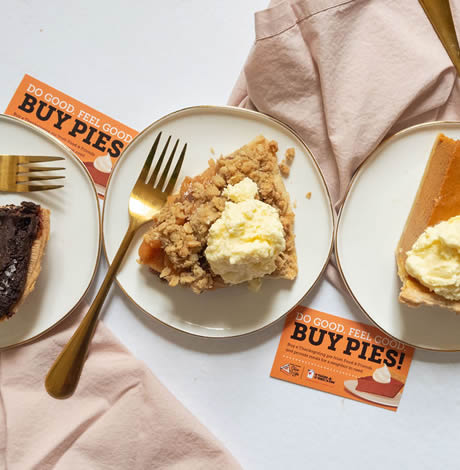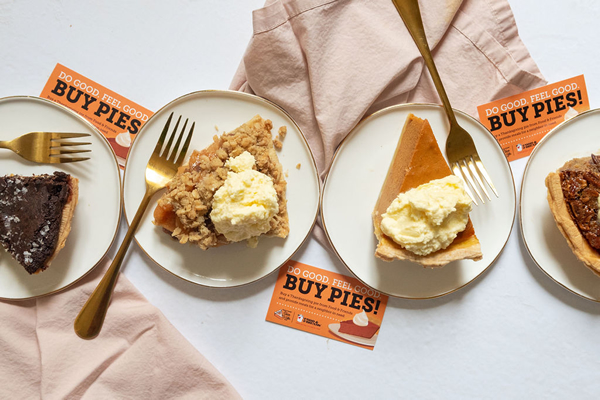 Food & Friends' annual Slice of Life fundraiser is underway this year, with the goal to sell 9,000 Thanksgiving pies so they can provide nearly 30,000 meals for people in need. For each pie sold, Food & Friends will provide one full day of meals for adults and children battling cancer, HIV/AIDS, and other illnesses. According to the organization, demand for this food is up 20 percent this year because of the COVID-19 pandemic. For sale are apple crumble, pumpkin, sweet potato, pecan, and sea salt chocolate chess nine-inch pies. Prices range between $28 and $45 and will be available for sale directly from Food & Friends or through corporate or individual pie sellers until Nov. 19. For a directory of pie sellers, go to foodandfriends.org. 
"COVID-19 has made living with a serious illness or health condition even more difficult," Executive Director of Food & Friends Carrie Stoltzfus said in a statement. "Simply by purchasing a Thanksgiving pie – something many of us already plan to do this season – you can make the days a little easier and the holidays a little warmer for our neighbors who need it the most."
DC Center to host estate planning seminar series
Three sessions presented by Murray Scheel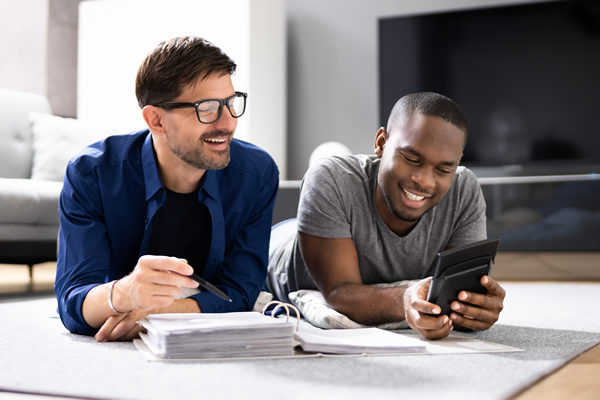 The DC Center for the LGBT Community and the DC Department on Aging and Community Living will host "Estate Planning Tools with Murray Scheel" via Zoom. 
Scheel will walk guests through the process of taking care of the end-of-life planning business that needs to be addressed during the golden years. Scheel is Senior Staff Attorney at Whitman-Walker Health's Legal Services.
This event series will consist of three 1.5-hour sessions:
Jan. 19, 3 p.m. – "Tools for while you're living" (overview, general power of attorney, healthcare power of attorney, disposition of remains, etc.)
Jan. 26, 3 p.m. – "Tools for after you're gone" (living wills, last wills, assets, etc.)
Feb. 2, 3 p.m. – "Healthcare insurance & long term care" (Medicare, Medicaid, correcting misinformation, skilled nursing, hospice care, etc.)
To register for this event, visit the DC Center website.
DC Center to host legal seminar for trans people
Attorney Richard Tappan and paralegal Miranda Shipman to give legal advice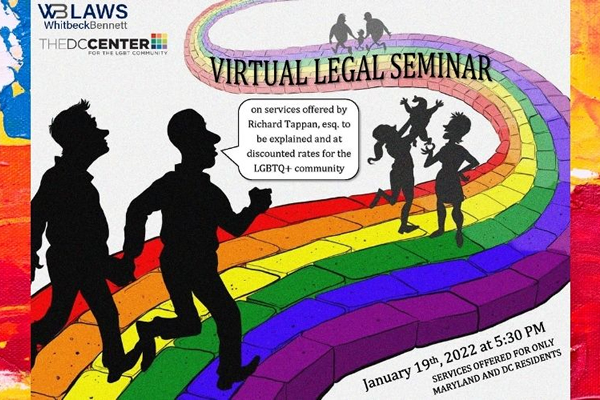 The DC Center for the LGBT Community will host a "Gender and Name Change Legal Seminar" on Wednesday, Jan. 19 at 5:30 p.m. online.
Attorney Richard Tappan and paralegal Miranda Shipman will give legal advice and speak on the importance of the legal community within the LGBTQ community, the difficulties of the LGBTQ community in the legal field and name and gender changes.
Guests can find the link at the DC Center website.
Busboys and Poets to focus on peace in 2022
Special guests include Angela Davis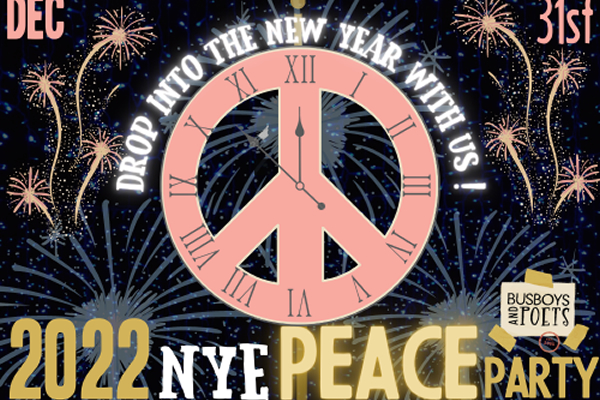 Busboys and Poets will host "The 2022 NYE Peace Party" on Friday, Dec. 31 at 9 p.m. at Busboys and Poets in Columbia.
The event will feature peace activists and literary powerhouses such as political activist, philosopher, academic, scholar and author Angela Davis, activist, scholar and educator Gina Dent, and renowned writer, poet, playwright and activist Sonia Sanchez, among others.
There will also be live music, food, party favors, champagne toast and free parking. Tickets are available on Eventbrite.