Hallmark, Lifetime, others embrace LGBTQ holiday romance
Cheesy seasonal fare becomes more inclusive at last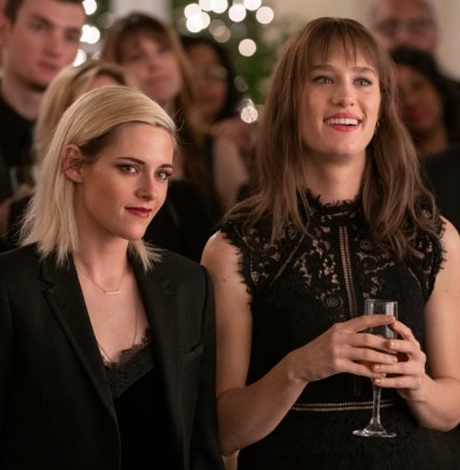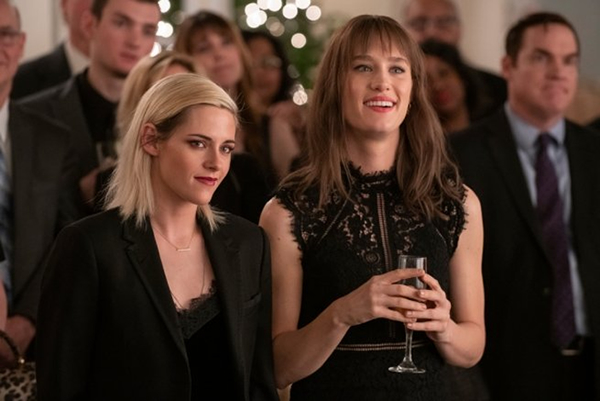 As we move firmly into November, there's no escaping the fact that holiday season 2020 is upon us – and with the election result and news of a vaccine breakthrough, it feels like we might feel OK about celebrating this year, after all.
Making that easier for us all, of course, is the annual influx of holiday viewing fare that has already begun showing up on our screens, right on cue, to help us get in the mood. For LGBTQ+ audiences, that has traditionally meant having to settle for getting our fix of seasonal spirit vicariously through stories about straight people – but giving us even more reason to celebrate, this time around, is a plethora of inclusive options in which, at long last, we get to see our queer romantic holiday fantasies played out without having to filter them through a heteronormative lens.
Probably the most significant of these new entries – from the standpoint of cultural politics, at least – is "The Christmas House," which comes amid the heavy slate of holiday-themed romantic movies from the Hallmark Channel, and represents a seismic shift at the formerly conservative network by placing a loving same-sex couple at the center of its warm and fuzzy storyline. Starring out gay actor Jonathan Bennett (best known as high school heartthrob Aaron Samuels in 2004's "Mean Girls"), it focuses on a gay couple trying to adopt their first child, and co-stars Robert Buckley, Ana Ayora, Treat Williams and Sharon Lawrence.
To recognize why "The Christmas House" (which premieres Nov. 22) is as meaningful as it is, it's necessary to look back at Christmas 2019. A lot has happened since then, but if you prod your memory, you'll likely recall the debacle that took place when Hallmark caved to pressure from right-wing homophobic activists (particularly the misleadingly named "One Million Moms," a front for known hate group the American Family Association) and pulled several ads for the wedding planning website Zola over the inclusion of a lesbian couple. The backlash from the LGBTQ+ community and its advocates was swift and profound, and a week later the ads were reinstated, with Hallmark vowing to work with GLAAD on a plan to move forward with more inclusive programming. It was an unequivocal victory in the "culture wars," made even more sweet by the context of a flagrantly anti-LGBTQ political administration and the false perception of legitimacy bestowed upon homophobic social attitudes that it enabled.
For proof that the climate had changed – even before last week's election – one only has to look at the words of Michelle Vicary, executive vice president of programming for Hallmark, whose statement when "The Christmas House" was announced late last month as part of the network's seasonal lineup opened by saying, "Our holiday table is bigger and more welcoming than ever." It might have the ring of carefully manufactured corporate-speak, but that sentence still represents the culmination of a decades-long struggle – and while not every member of the LGBTQ+ crowd may be excited about being represented in the kind of feel-good fare that straight couples have been enjoying together since forever, we can all still look at the fact that it's finally happening as an important milestone worthy of celebration – though it's worth noting that One Million Moms has another homophobic petition circulating in protest of this one, too.
Hallmark isn't the only cable titan unveiling its first same-sex Christmas romance this year; the Lifetime Channel, similarly known for being a family-friendly seasonal juggernaut, is dropping "The Christmas Set-Up," which stars two actors (Ben Lewis and Blake Lee) who are not only openly gay, but are an actual couple in real life. While the network last year aired "Twinkle All the Way," which featured a same-sex kiss between two supporting characters, this time they are putting the gay love story front and center.
This one follows Hugo, a New York lawyer (Lewis), whose matchmaking mom (played by Fran Drescher) decides to set him up with Patrick (Lee), his old high school friend – and secret crush. According to the synopsis, things go smoothly between the two men at first, but they take a dramatic turn when (in true made-for-TV romance fashion) Hugo gets a promotion that comes with a relocation to London, forcing him to choose between his career and the man of his dreams. It also stars Ellen Wong ("G.L.O.W") as Hugo's best friend.
"The Christmas Set-Up" represents Lifetime's efforts to bolster its own reputation for diversity and inclusion, in a Christmas lineup that also features the network's first movie centered on an Asian-American family, "A Sugar & Spice Holiday." In a statement made in September, when Lifetime's holiday slate was announced, head of programming Amy Winter said, "The world we create on camera should reflect the world we live in."
She went on to add, "Our hope with these inclusive films and others is that people will see themselves while enjoying universally relatable holiday romances."
"The Christmas Set-Up" won't drop until Dec. 12, but for fans of gay romance, it should be well worth the wait.
It's laudable that these once-resistant cable networks have opened up their programming to include more diverse representation, of course; but while we have been waiting for them to get on board, we should not forget that streaming giants like Netflix and Hulu have already been leading the charge for quite some time. Both of them continue that tradition this season with LGBTQ-centric holiday offerings of their own.
While Netflix doesn't have a specifically LGBTQ-centered title coming for the holiday season, it is bringing us "Dash & Lily," based on the popular YA romance book series by Rachel Cohn and David Levithan, which includes queer characters – not to mention the non-holiday-themed Ryan Murphy adaptation of the Broadway musical, "The Prom."
Hulu, however, is putting LGBTQ love in the spotlight with "Happiest Season," a romantic comedy from director Clea Duvall, who also co-wrote with Mary Holland.
Featuring two queer icons (Kristen Stewart and Mackenzie Davis) in the leads, and yet another (Dan Levy) in prominent support, Duvall's film revolves around girlfriends Abby (Stewart) and Harper (Davis), and Abby's plan to propose at the annual Christmas dinner held at Harper's family (Davis) home. When Abby arrives for the big night, she discovers that not only is Harper's family ignorant of their relationship, they don't even know that Harper is gay, prompting her to question how well she knows the person she's planning on spending the rest of her life with.
That synopsis might give the impression that "Happiest Season" is more a soul-searching downer than you might want from holiday-themed romance, but official descriptions assure us that this latest lesbian-themed Hulu Original is "a holiday romantic comedy that hilariously captures the range of emotions tied to wanting your family's acceptance, being true to yourself, and trying not to ruin Christmas." And if you are enthusiastic to see the movie – which premieres Nov. 25 – you are in good company. Its star, Stewart, said in a statement: "I think I've wished to see a gay Christmas rom-com my whole life."
Many would say – in this case, at least – that K-Stew speaks for us all.
Trans trailblazer helps queer the sci-fi genre in 'The Peripheral'
Alexandra Billings on increasing representation in Hollywood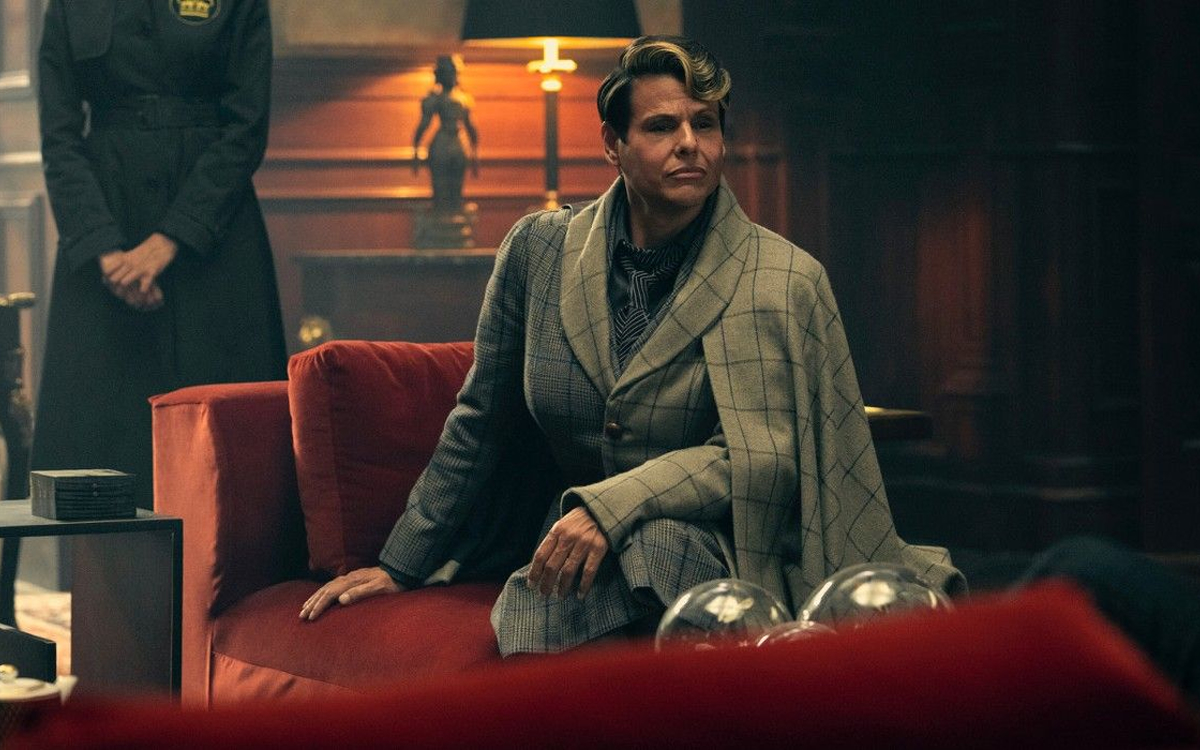 Alexandra Billings has been a pioneering trans performer several times over, but she tells us that her recurring role as Inspector Ainsley Lowbeer in "The Peripheral" – Amazon Prime's series adaptation of William Gibson's 2014 book of the same name – is a more personal first for her.
"I love science fiction! This is really my bag, and I've never done anything like it before!"
Created by Scott B. Smith, who co-executive produced the show alongside "Westworld" creators Jonathan Nolan and Lisa Joy, the show is a mystery-thriller set not just in one future but in two. Beyond the depressingly prescient dystopian one inhabited by protagonist Flynne Fisher (Chloë Grace Moretz) lies another, from which the surviving remnants of humanity employ advanced computer technology to reach back and alter the past. The stakes are high – there's an apocalypse involved — and a complicated, "Black Ops"-style secret war going on between factions struggling for control makes them even higher. Even for someone who doesn't look for these things, the allegorical comparison with our own world is impossible to miss; but then science fiction, done right, has always been a prime genre for making social, cultural, and political commentary – and author Gibson, widely credited with creating the whole "cyber-punk" sub-genre, knows how to do it right.
Billings recently spoke with the Blade about the show, among other things. Our conversation is below:
BLADE: It's refreshing to see you in something like this. We're not used to seeing such strong representation in these kinds of stories.
ALEXANDRA BILLINGS: Usually, if trans characters were in sci-fi in the past, we were plugged in – they were cisgender characters that trans people played and then they turned trans. But Lowbeer is written as a trans woman. That was extraordinary, and it was thrilling to me.
BLADE: She's a very strong presence.
BILLINGS: She's kind of a guide, and she also has great power – not mystical power, or magical, but intellectual. And that's one of the wonderful things about this show that I want to stress – it's very female-centric, very female-heavy. There's gender identity that is addressed, there are women of color that have great power and great strength and intellect. These are smart, witty, competent, capable women. No female depends on any other power except their own to be able to survive in the world of this story, and I think that matters, too.
BLADE: Did you ever imagine you would be playing a part like this in a mainstream Hollywood project?
BILLINGS: Oh no, God, no. When I first came to Hollywood, there were five of us, basically, me and Candis and Laverne and Trace Lisette, and a couple of other people, and that was it. Every time there would be an audition for a trans person – which was usually one of us in the hospital, or going to the hospital, or getting ready to go to the hospital, or something that had to do with the hospital – we would always meet each other. We finally just formed a little brunch club, we were like, 'Let's just get together after the next audition and go out. We might as well have food.'
Back then, there was just no concept of the transgender experience, because trans people were not writing any of these shows. You can't have someone who's never been through a lived experience pretend that they've lived that experience, it doesn't make any sense. Now, with more trans writers, more trans producers and showrunners in Hollywood, things are starting to change. But this was a shock. I was shocked when I heard about this character, and really shocked when I read the script. It really is brilliant.
BLADE: That's just one aspect of the show that feels forward-thinking. Don't you think the whole concept of a future world influencing our present day really strikes a chord with the rise of a younger generation that is primed and ready to take the wheel?
BILLINGS: I think what this show does is that it shines a light. It's a reflection of a human experience that is happening politically, globally, which is the takeover of righteousness, of our idea of what is helpful to the community – and what isn't.
We have a whole shift that is happening in the United States right now, which is a younger generation – the Gen Zs – saying 'I don't like the way a lot of the country talks about female empowerment, I don't like what you've done to take away autonomy for female bodies or choices, I don't like the way you talk about gender. There's a whole bunch of stuff that I don't like, so I want you out." It's why this 'blue wave' happened – because of them. There was this whole conservative movement before the midterms that was supposed to, like, take over, and it just fizzled out and died. I think this is just the tip of the iceberg.
BLADE: Let's all hope you're right. There's such a disheartening backlash in some pockets of our country over queer rights in general. We still even have fight to preserve marriage equality.
BILLINGS: We have this whole group of people out there talking about 'traditional marriage.' That means nothing. I want to tell them, 'Nothing exists inside that container – how far back do you want to go when you say 'traditional', do you still want to be able to vote? Stop being an idiot.'
BLADE: As someone on the battle lines, what would you like to see for the future of trans representation?
BILLINGS: We need to begin to have conversations that are so normalized about the transgender experience that we no longer talk about the transgender experience. We need to have an over-abundance of trans and nonbinary stories, of trans and nonbinary writers, producers, directors, creators, innovators, telling their own stories – so many of them that the cis-white-heteronormative patriarchy finally needs to step aside. That's what needs to happen.
BLADE: That seems like a hard sell to the people still holding onto the reins of power.
BILLINGS: When I say things like that, all of Hollywood takes a huge intake of breath. They think it's impossible. They can't conceive of that to be true because they think, 'What about MY stories? What about me?' As if there was a shortage of those.
Look at Candace Cameron, who quit Hallmark and just came out and said, 'I'm going to honor traditional marriage on my new channel, and those are the stories I'm going to tell.' What she's saying is, 'These two heteronormative cisgender people are the norm, that's what we're going to draw a circle around. Those are the only people that are going to be represented, that's what we're telling every single queer youth on the planet is the thing to be.' That's the message? So everybody else needs to move aside? That doesn't make you a trailblazer, it makes you a coward.
BLADE: There's another "C word" that comes to mind.
BILLINGS: (Laughing) That too.
You can watch "The Peripheral" on Amazon Prime.
'American Horror Story' goes full gay in 'NYC'
Anthology features leather daddies, divas, baths, and gruesome murders in 1981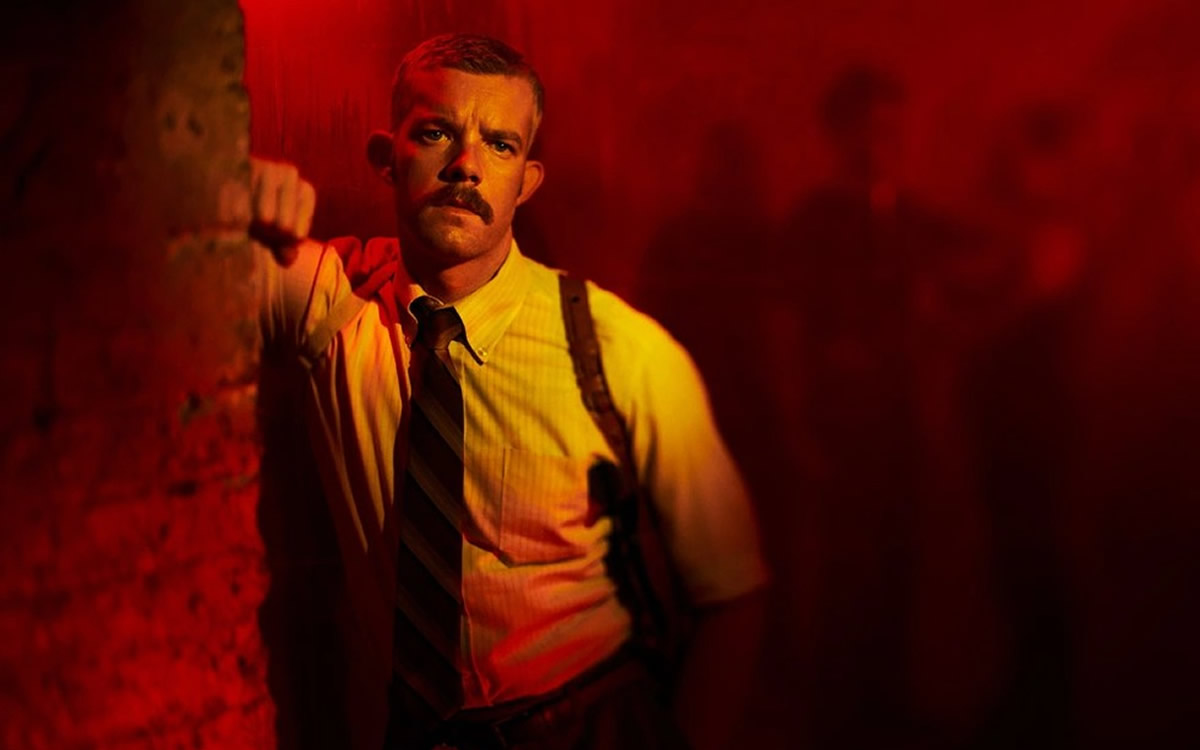 It's hard to believe that "American Horror Story" is now more than a decade old – yet at the same time, it feels like it's been on the air forever.
Arguably the signature accomplishment of gay entertainment mogul Ryan Murphy, who's been behind some of the most acclaimed, controversial, and campy programming of our contemporary era, it's a show that has met all three of those descriptors – often at the same time – while bringing a legion of die-hard fans back for more each season. That's not an easy thing to accomplish, but Murphy's "AHS" juggernaut has managed to keep itself going for 11 years thanks to its anthology format.
It has also, from its inception, been one of the queerest shows on television.
This might be stating the obvious, considering that Murphy typically includes multiple queer storylines in each season and employs a host of out queer actors, not to mention maintaining an unabashedly queer sensibility in the show's aesthetic and bringing in the occasional iconic diva. We only bring it up here because for its latest installment, which premiered with two episodes on FX last week (just in time for Halloween), "American Horror Story" has gone "gayer" than ever.
Titled simply "NYC," it's set against the backdrop of 1981 New York and focuses squarely on the city's thriving gay community. As anyone with even a basic knowledge of queer cultural history already knows, it's a heady time and place for a gay man to be – but it's also a time and place on the cusp of soon-to-descend devastation.
For most of the show's characters, however, AIDS is not even a blip on the horizon, at least not yet. Instead, they're facing a different kind of plague: a wave of grisly murders, targeting gay men, has left a growing pile of dismembered bodies in its wake, and to make matters worse, the NYPD seem uninterested in doing anything about it – or rather, most of them do. Patrick (Russell Tovey), a closeted police detective, has been cautiously pressing his superiors to take the situation more seriously, but it hasn't been enough to nudge them into action; it also hasn't been enough for his lover, Gino (Joe Mantello), an out-and-proud journalist who has made the mysterious killings into his paper's No. 1 cause, and for whom Patrick's refusal to share information about the case for fear of being "outed" has become a sore spot in their relationship.
The stalemate may be about to give way, though. When a young man named Adam (Charlie Carver) shows up at the station to report his roommate's disappearance after a night of cruising in the Ramble, Patrick breaks his silence at home and tells Gino about the incident, encouraging him to pursue the story and giving him a lead to follow, and embarking on a clandestine investigation of his own; likewise, Adam, resolving to find his missing friend after having his concerns dismissed by the police, traces a scrap of a clue to Theo (Isaac Powell), a rising-star photographer, and his art dealer boyfriend Sam (Zachary Quinto), whose dark secrets may or may not be connected with the murders. Meanwhile, somewhere in the "gayborhood," a killer still lurks, and the body count continues to climb.
If you're thinking that the story – written by Murphy and frequent creative collaborator Brad Falchuk – is an allegory in which the hunt for a fictional serial killer (a favorite "AHS" trope) is used as a metaphor for the AIDS crisis, you're probably not wrong. That doesn't mean that AIDS doesn't exist in this "AHS" version of the early '80s; a side story featuring epidemiologist Dr. Hannah Wells (Billie Lourd), glimpsed only briefly so far, has broached the subject of the disease, and it seems likely to become a big part of whatever endgame the show's creators have in mind.
That endgame is anyone's guess. "AHS" has a reputation for throwing everything against the wall and seeing what sticks; almost every season has left the gate with a provocative premise and an intriguing bundle of ideas – and while some have thrillingly lived up to their potential and others have devolved into a self-indulgent mess (though viewers' assessment of which is which may vary wildly, depending on which viewer you ask), even the best of them have usually allowed at least one or two threads to trail off and disappear. "NYC," at this early stage, could go either way or land somewhere in between.
Admittedly, it shows a great deal of promise. Obviously thrilled to explore a seminal moment in queer history, the series seems to delight in the sights, the sounds, and the happenings of early-'80s Manhattan. There are scenes in the historic baths, complete with a singing diva (Patti LuPone, of course) to entertain the boys in between hook-ups; an artist-turned-impresario (Gideon Glick) throws a massive party in an abandoned pier-side warehouse, where everybody who's anybody (or ever wants to be) gathers for a drug-and-disco-fueled night of art, fashion, and hedonistic fun; a Quentin Crisp-ish queer elder (Denis O'Hare) holds court in a dimly lit dive, and macho men engage in aggressive frottage at the leather-and-levi bar a few streets over. It's the kind of vivid and nostalgic period recreation that Murphy's productions have become famous for – detailed, colorful, immersive, and just glossy enough to make it feel like a fondly remembered dream – and it's one of the pleasures of watching the show.
At the same time, there's something unsettling about watching this Tarantino-esque distortion of a history that strikes such a deep chord in the queer imagination. With a main storyline that seems akin to a true-crime rewrite of "The Normal Heart" and a gallery of background characters that are clearly reimagined versions of real-life figures like Robert Mapplethorpe, David Wojnarowicz, Klaus Nomi, Victor Hugo and more, Murphy and Falchuk's audacious (some might say sensationalistic) approach to melding LGBTQ heritage into a pop-culture horror narrative – and one the evokes William Friedkin's controversial 1980 thriller "Cruising," at that – might hit a little too close to home for audiences who see this particular real-life chapter as horrific enough without fictional embellishment.
Still, as "AHS" has proven many times before, it's not afraid to disturb its fans – and that doesn't just mean with gore and shock value, though there's always plenty of that. Its horrors are rooted in our social zeitgeist, in our traumatic memories and in the vast uncertainty of our life in the here and now.
"NYC" – coming as it does at a time when anti-LGBTQ rhetoric and homophobic ideologies make the hard-won advancement of our community feel all too precarious – is no different. Thus far, no overtly supernatural elements have emerged (though that may change), but by invoking specters that continue to haunt us, hovering in the shadows around our safe spaces until they can leap out and catch us off guard, it's a ghost story, nonetheless.
It even has the potential to be a good one, if Murphy and company can continue to reach the bar they've set for themselves with the first two episodes. Judging from the "AHS" track record, they have a roughly even chance.
'Queer for Fear' reveals that horror has always been queer
Shudder docuseries shows how genre has been shaped by LGBTQ sensibilities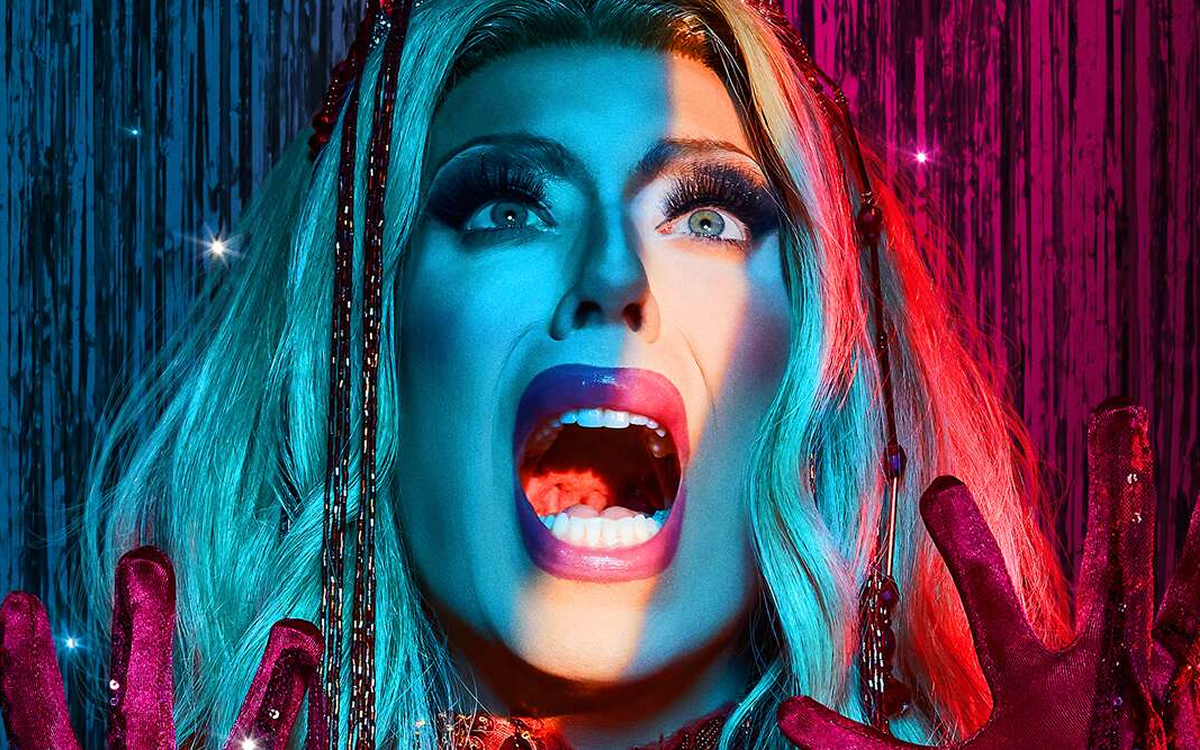 We all know the LGBTQ community loves horror – that's why we sometimes call Halloween "Gay Christmas."
The appeal of stories about monsters and other creatures of the night should be obvious for a community of people whose very existence has been considered a threat for as long as they can remember. Yet, until recently, the genre has been notably short on outwardly LGBTQ subject matter, leaving us to assume that our love for horror has been a one-sided affair all along.
Or has it? According to the minds behind "Queer for Fear," a new docuseries streaming on Shudder just in time for Halloween, the genre has been actively shaped by queer sensibilities from the very start – and they're prepared to show the receipts.
The series, which drops new episodes each Friday through October, employs an array of experts – from creators to scholars to celebrities who just happen to be fans – to peel back the surface of the genre and reveal the queer heart beating within. It maintains a fun tone, making for an enjoyable-yet-informative seasonal distraction; nevertheless, it takes the subject matter seriously, making clear from the very first episode that its goal is to make a thoroughly researched case for the notion that queer subtext is deliberately built into the genre from the foundation up.
Though the show's focus is ultimately on movies, it must first pave the way by delving into the origins of horror fiction. In Episode 1, "Queer for Fear" does some sleuthing into the private lives of the 19th century authors whose contributions loom the largest: Mary Shelley, who arguably spawned both the horror and science fiction genres with her hastily written "Frankenstein," and Bram Stoker, who reinvented the image of the vampire in his only successful book, "Dracula."
Typically interpreted as a cautionary fable about the reckless pursuit of science and technology without concern for consequences, Shelley's audaciously transgressive 1818 novel also serves as a philosophical rumination on society's conception of what is "unnatural." Unlike the hulking monster in most versions of the story disseminated through film and other media later, in the original book Dr. Frankenstein's creation is intelligent and eloquent, even refined, and seeks only to exist without persecution. Needless to say, the "good doctor" not only refuses to help, but devotes himself to the creature's destruction, leading readers inevitably to question which of them is actually the monster.
It's that question that lies at the heart of every good horror story since; by evoking our "sympathy for the devil," so to speak, classic monsters from King Kong to Hannibal Lecter become the heroes while their oppressors – no matter how well-intentioned – mostly elicit our disdain. It's not hard to recognize how that dynamic resonates with queer identity.
Striking perhaps even closer to home was Stoker's 1897 "Dracula," which took the already sexually charged archetype of the vampire out of the distant hinterlands of Central Europe and transported him to London. Now the symbolic associations with queer experience became even more apparent; deviant eroticism, a certain fluidity of gender in the vampire's choice of victims, a need to secret himself away from the world during daylight – all these things and more make the vampire into a quintessentially queer monster, and Stoker's novel burned them into the cultural imagination.
Mainstream literary scholars and historians (and by mainstream, we mean "straight") have always been quick to caution against reading too much into such parallels, assuring us that they rise from themes with a generalized application to anyone deemed by society to be "other" and should not be interpreted as an expression of any actual queerness on the author's part; indeed, these authorities remind us, they would presumably have been as blind to such subtext as most of their readers, especially in the 19th century. In short, queer observers who pointed to such a perspective in these works – or any other art or fiction produced before Stonewall, essentially, and most of those produced since – have usually been told we were imagining things.
"Queer for Fear" challenges that dismissive assumption. Turning to the personal papers of Shelley and Stoker and the obvious inferences that can be drawn from the biographical details of their lives, the series asserts that these authors – whose works have cast a more wide-reaching influence over the evolution of horror than perhaps any other writer – were not only aware of the queer subtext dripping from every page of their books but were actually queer themselves. To those unused to thinking beyond the heteronormative edges of our cultural narrative, that might seem a bold statement – especially regarding Stoker, who in later life was known for his strident opposition to "indecency" (sexual and otherwise) in society.
The show's second episode, which moves into the 20th century and examines the beginnings of horror on film, covers more generally accepted territory as it explores the career of gay director James Whale, whose classic queer-coded fright films of the 1930s forged a permanent connection between horror and camp, and goes on to examine the life of famously closeted actor Anthony Perkins before and after his iconic role as a cross-dressing murderer in "Psycho." It treads on shakier ground, however, when it implies the possibility of queer tendencies in the latter film's director, Alfred Hitchcock – something that might seem a bit of a reach in light of his well-documented obsessions with his leading ladies, even considering that his work frequently displayed such blatant examples of queer subtext that even straight film scholars have long acknowledged them.
Unsurprisingly, one can scroll through the viewer comments about the series on Shudder's website and see the vehemence with which obvious homophobes have objected to the show's conclusions; many of these cite a lack of definitive proof – which is, admittedly, a fair point. It's hard to produce a "smoking gun" establishing the queerness of someone who lived in a time when keeping it hidden could easily be a matter of life or death.
When the facts are laid out plainly, however, as "Queer for Fear" endeavors to do, they speak volumes in support of a secret LGBTQ thread running through the history of horror since its earliest inception – a concept that has, in fact, become widely accepted in academic circles since the advent of Queer Theory in the '90s – which was intentionally put there by artists who created a coded storytelling language that would allow them to express their queerness in a way that would be obvious to those "in the know" but invisible to everybody else. Later, of course, some of those coded elements would be twisted into problematic tropes by filmmakers who had caught on and endeavored to turn them against us (something the series will doubtless explore in upcoming episodes) – but hurtful or not, they were put there on purpose, and despite the grousing of uneducated internet trolls, horror has always been queer.
Still, people can't be blamed for being oblivious to what they were never intended to notice in the first place. Now, thanks to Shudder, straight horror fans can finally school themselves about something that's been right under their noses all along.