Calendar: December 11-17
Events in the week to come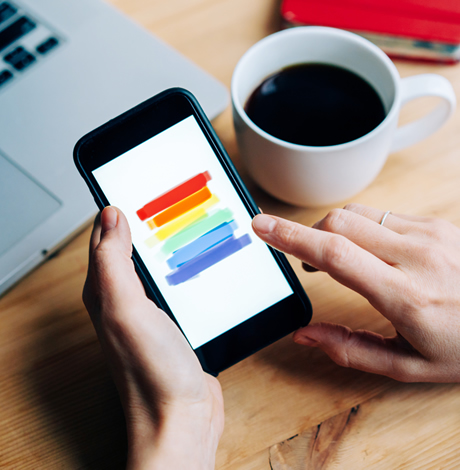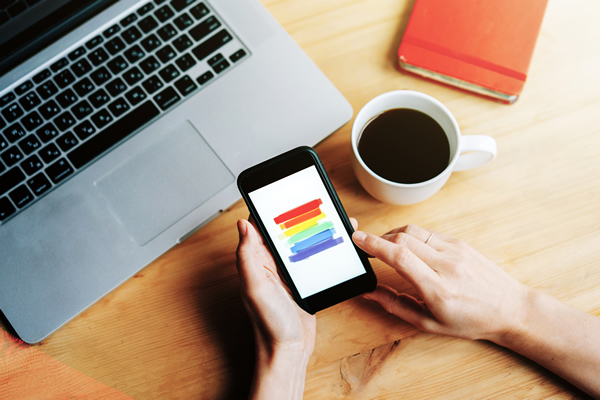 Friday, December 11
Friday Tea Time is a virtual social gathering at 2 p.m. for older LGBTQ adults via Zoom.
Participants are encouraged to bring their beverage of choice while socializing with friends. For more information, visit thedccenter.org/events.
Women in their Twenties and Thirties is a social discussion group for queer women in the D.C. area. They are meeting at 8 p.m. via Zoom. For the link to the meeting, email [email protected].
The Wharf is continuing its pop-up movie series on Transit Pier with holiday movies this weekend. Attendees will get a private firepit and 20-inch television to watch movies like "Home Alone," "The Grinch," "A Christmas Story," and "Elf." Show times are at either 2 p.m. or 6 p.m. Each firepit seats four people and parties should reserve their firepit in advance. More information can be found on The Wharf's Facebook page.
Saturday, December 12
The LGBTQ People of Color Support Group will meet at 1 p.m. to provide an outlet for LGBTQ people of color to talk about anything affecting them. For the Zoom link to the meeting, email [email protected].
Gay District is meeting at 8 p.m. today via Zoom. Gay District is a community-based organization focused on building understanding of gay culture and personal identity for LGBTQ+ men between the ages of 18 and 35. To ask for the Zoom URL, email [email protected].
The DC Center is hosting a Universal Pride Meeting at 1 p.m. The group seeks to support, educate, empower, and create change for people with disabilities. The discussion could include the intersections between being disabled and being LGBTQ, dating and relationships challenges, and breaking down barriers for disabled members of the LGBTQ community. The code for the Zoom meeting can be found at thedccenter.org/events.
Sunday, December 13
The DC Transmasculine Society is holding its monthly support groups today at 5 p.m. There is a support group meeting for transmasculine people and non-binary people who were assigned female at birth. There is also a separate meeting for partners and allies of transmasculine people which will focus on their unique experiences. For more details, go to DCATS.org
Monday, December 14
LGBT Older Adults and friends are invited to join the DC Center at 10 a.m. for a Center Aging Coffee Drop-In. For more information visit thedccenter.org and Center Aging on social media.
Tuesday, December 15
KhushDC is hosting a virtual Game Night at 7 p.m. KhushDC is a social, educational, and advocacy community organization for South Asian LGBTQ people in the DC metro area. For more information about Game Night, visit thedccenter.org/events.
There will be a virtual Bi Roundtable Discussion at 7 p.m. today, held by The Center Bi. The discussion is intended for attendees to talk about issues related to bisexuality or talk as bisexual individuals in a private setting. Details can be found at thedccenter.org/events and on The Center Bi's social media pages.
Wednesday, December 16
BookMen DC is holding a meeting today at 7:30 p.m. The meeting will be an informal group of men who are interested in both fiction and nonfiction gay literature. According to their policy, new members do not have to commit to reading every book or coming to every meeting. Visit thedccenter.org/events for more details.
Virtual Job Club meets today at 6 p.m. via Zoom. This weekly support program helps job seekers improve their self-confidence, resilience and motivation needed for effective job searching and networking. Discussions include strategies, techniques and goal plans needed to find meaningful and satisfying employment. For more information, visit thedccenter.org.
Thursday, December 17
The DC Center is holding a Poly Group Discussion at 7 p.m. to discuss all aspects of polyamory and other consensual non-monogamous relationships. More information can be found at thedccenter.org/events.
10 LGBTQ events this week
Parties abound with Silver Pride, the ASANA Series and more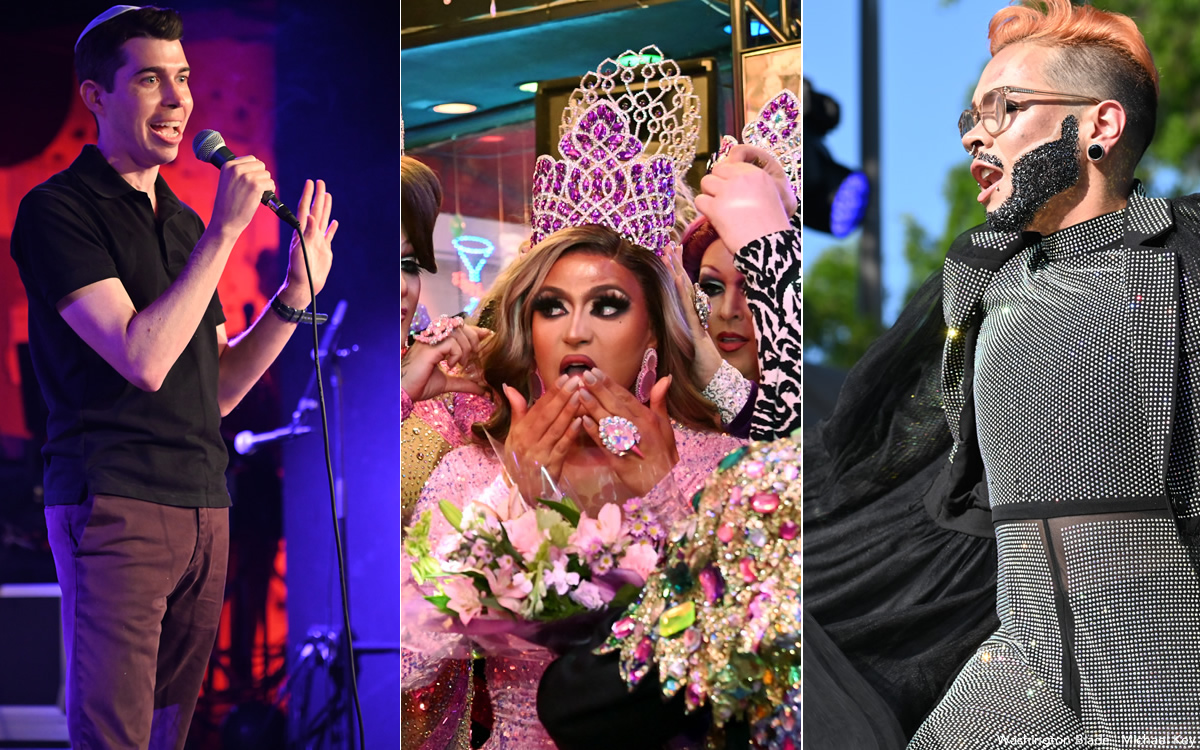 Below are our picks for some of the most fun and creative things to do this week in the DMV that are of special interest to the LGBTQ community.
---
Silver Pride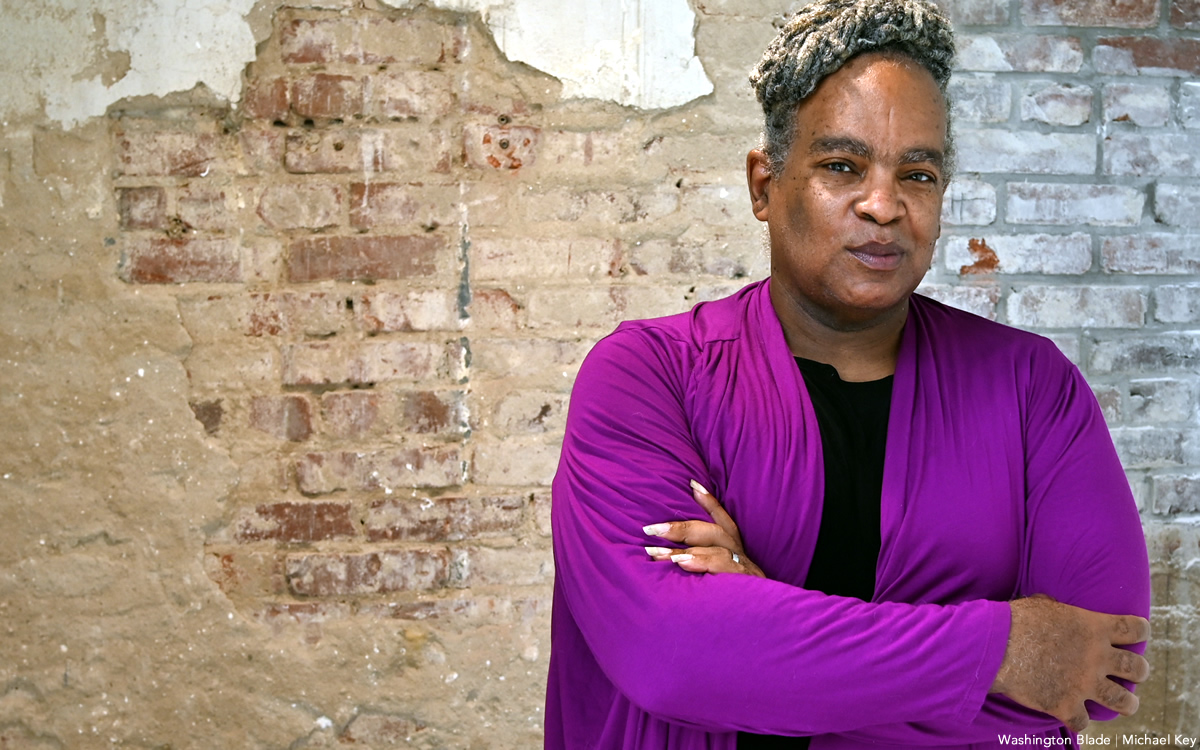 UPDATE: Silver Pride was postponed; a new date is expected to be announced soon.
Join host Rayceen Pendarvis for 'Back for the First Time: Silver Pride 2022″ at Studio Theatre this afternoon for a celebration of senior members of the LGBTQ+ community.
---
ASANA Series Opening Party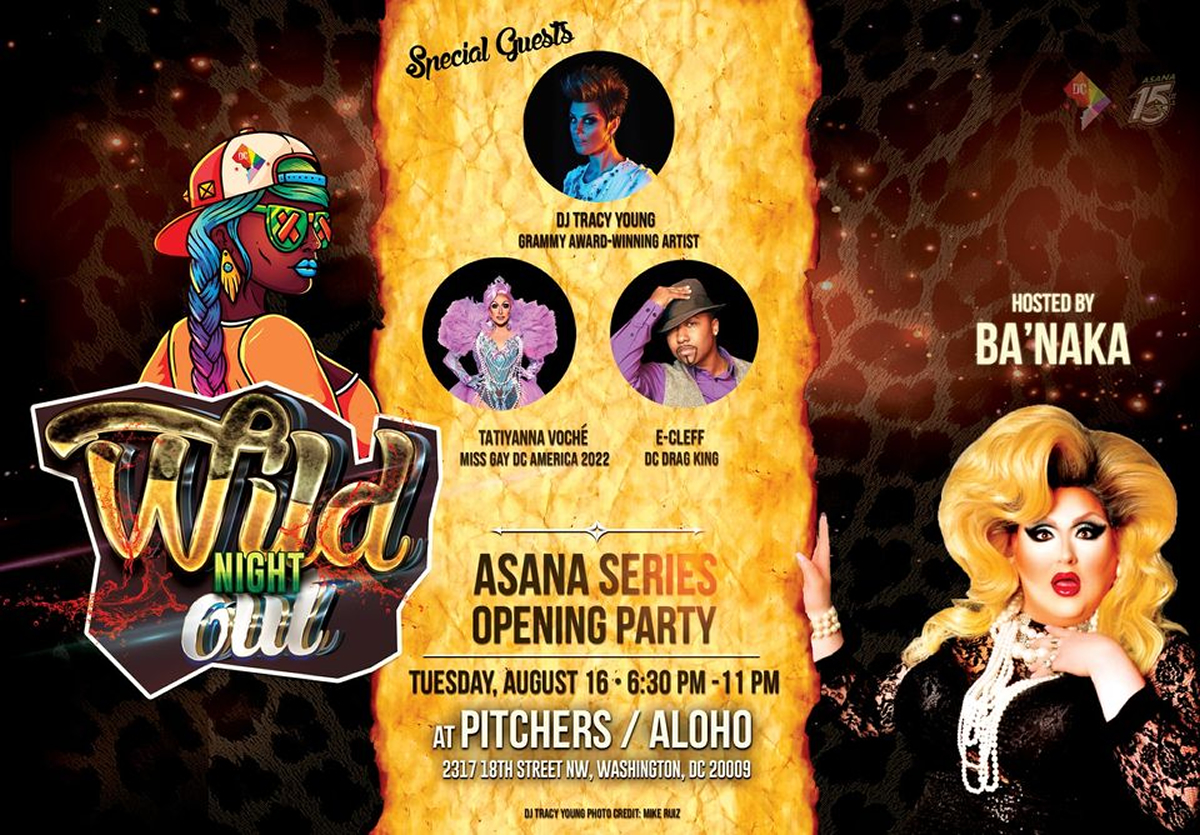 Tuesday, August 16
6:30-11 p.m.
Pitchers / ALOHO
2317 18th Street, N.W.
Facebook
The Amateur Sports Alliance of North America kicks off its ASANA World Series in D.C. with a party at Pitchers/ALOHO on Tuesday. The event is hosted by Ba'Naka and features special guests DJ Tracy Young, Tatiyanna Voché and E-Cleff.
---
NJB Hot Boy Summer Happy Hour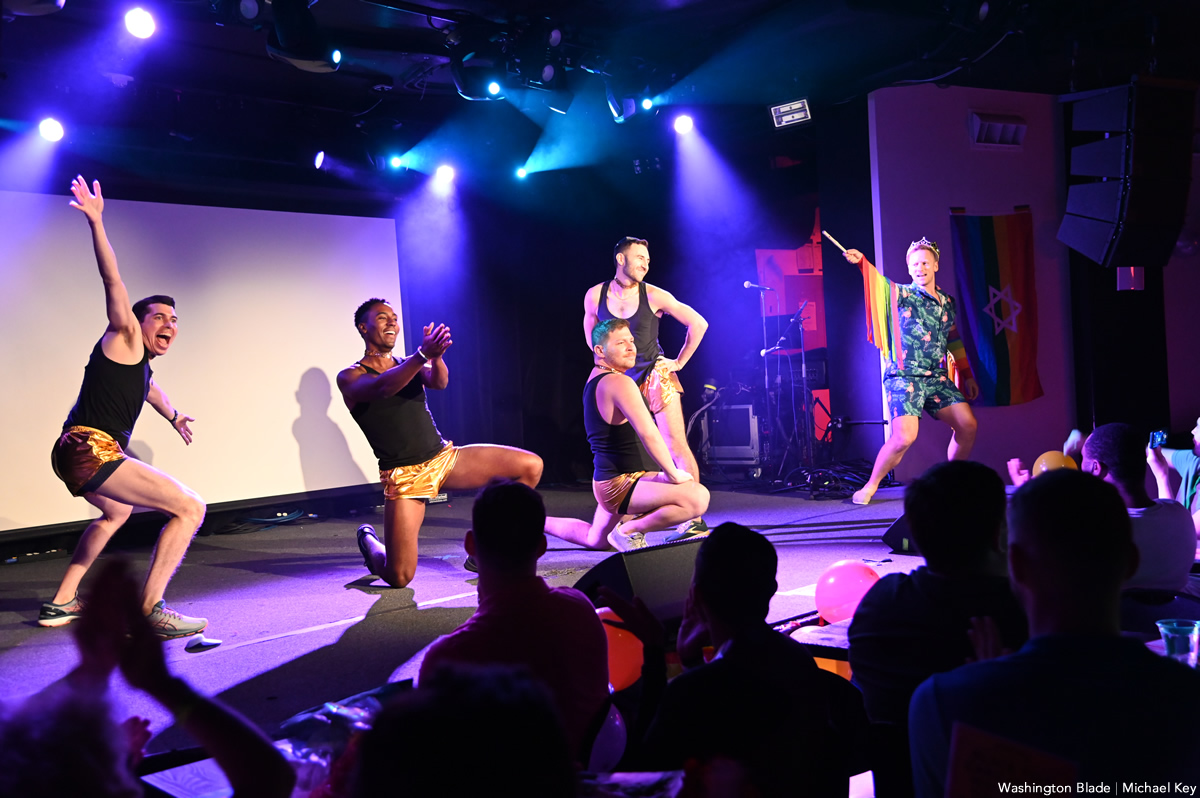 Thursday, August 18
6:30-9 p.m.
Number Nine
1435 P Street, N.W.
Facebook
The Nice Jewish Boys hold a happy hour on Thursday at Number Nine.
---
Kaftan Couture Happy Hour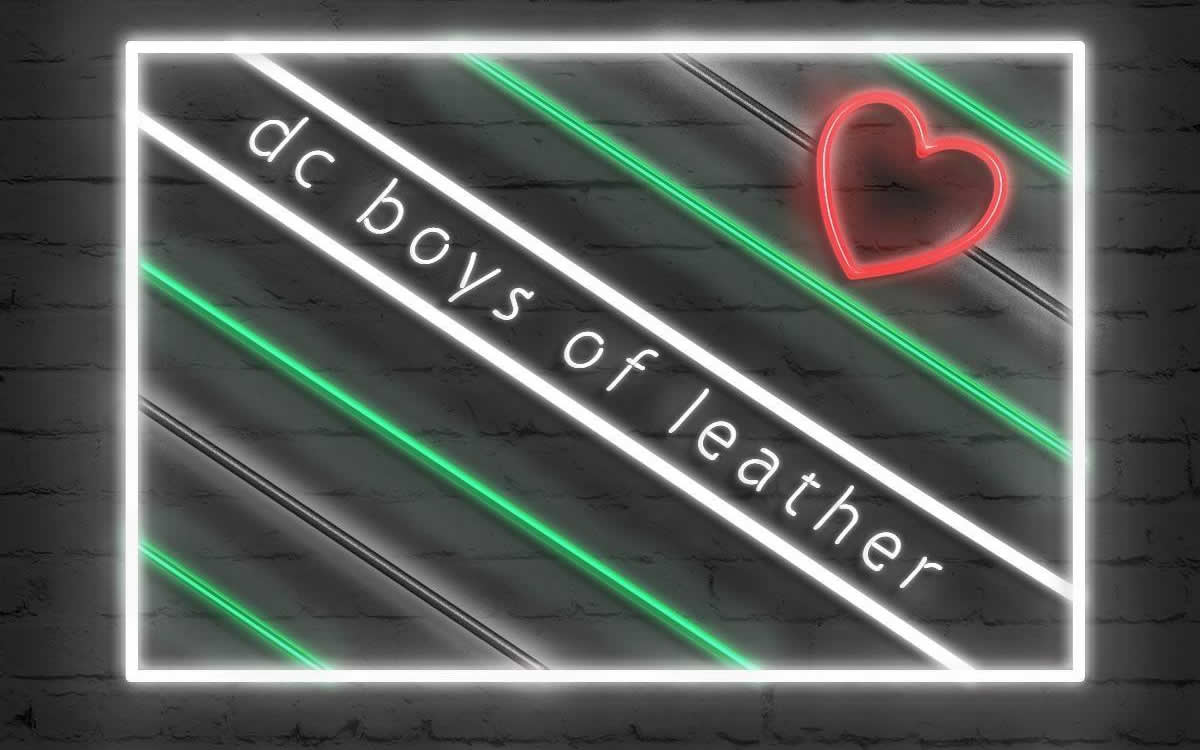 Thursday, August 18
6 p.m.
Trade
1410 14th Street, N.W.
Facebook
The D.C. Boys of Leather mix it up with a kaftan party at Trade on Thursday.
---
LGBTQ+ Speed Friending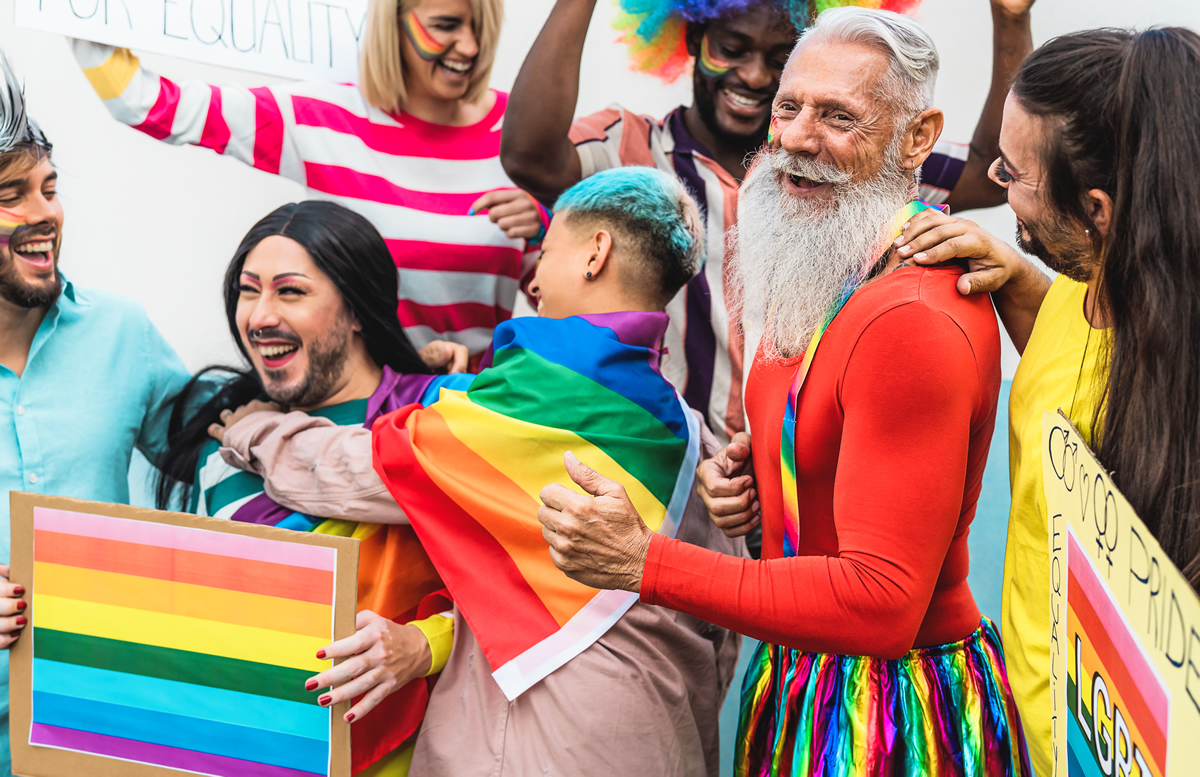 Friday, August 19
7-9 p.m.
Moxy Washington
1011 K Street, N.W.
Facebook | Eventbrite
Go Gay DC! hosts a meet-and-greet at Moxy on Friday. Come by to make some new friends in the LGBTQ community.
---
We The Kingz: Wet n' Wild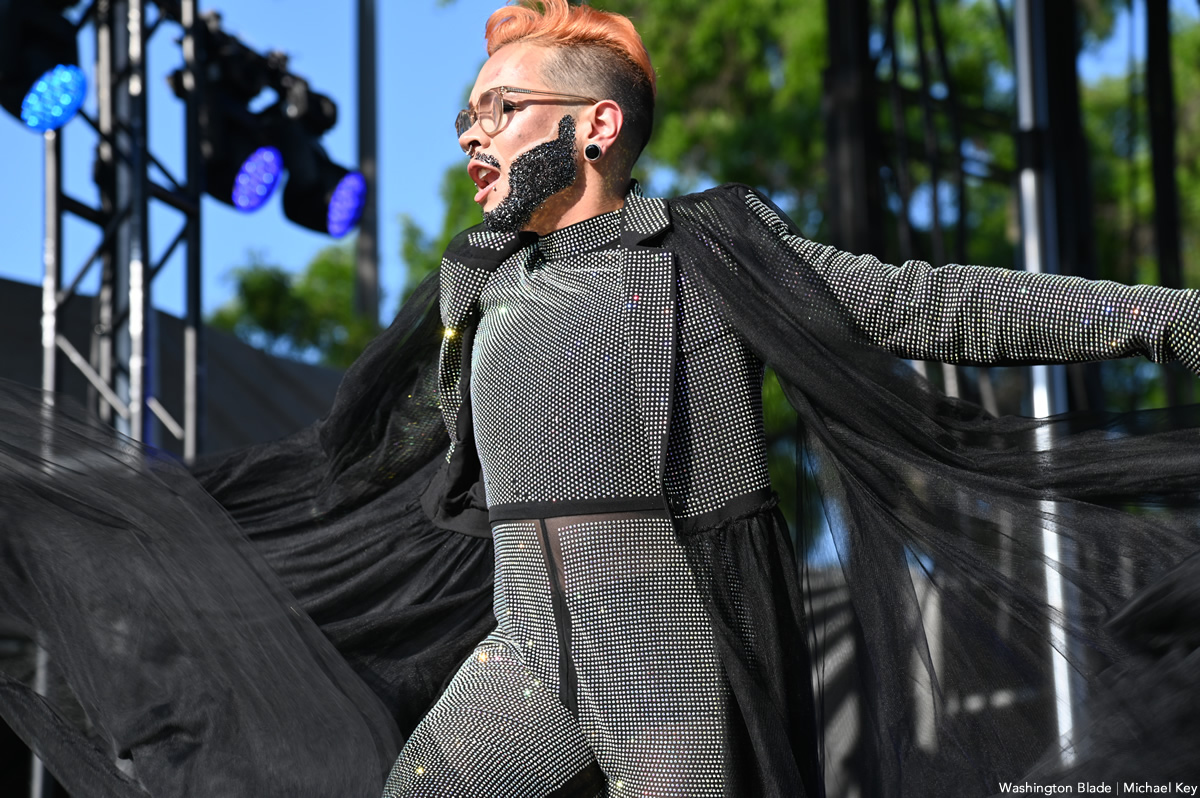 Friday, August 19
10 p.m.
JR.'s Bar
1519 17th Street, N.W.
No cover
21+
Facebook
Rickey Rosé hosts the We The Kingz show featuring Artemis Demon, Atom Glambert, Baphomette and Phoenix King at JR.'s on Friday.
---
discoVERS Anniversary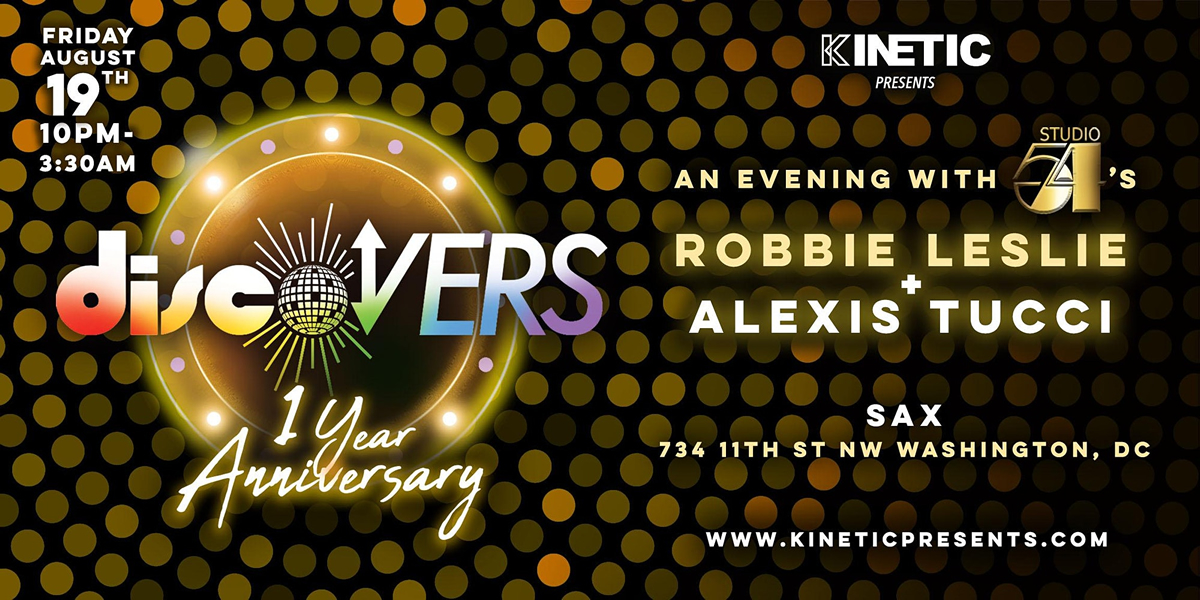 Friday, August 19
10 p.m.
SAX
734 11th Street, N.W.
$30-$50
Facebook
discoVERS returns to SAX for its one year anniversary with DJs Robbie Leslie and Alexis Tucci. There will be a special performance by KC B. Yoncé. The event will sell out, so get your tickets now.
---
ASANA Series Closing Party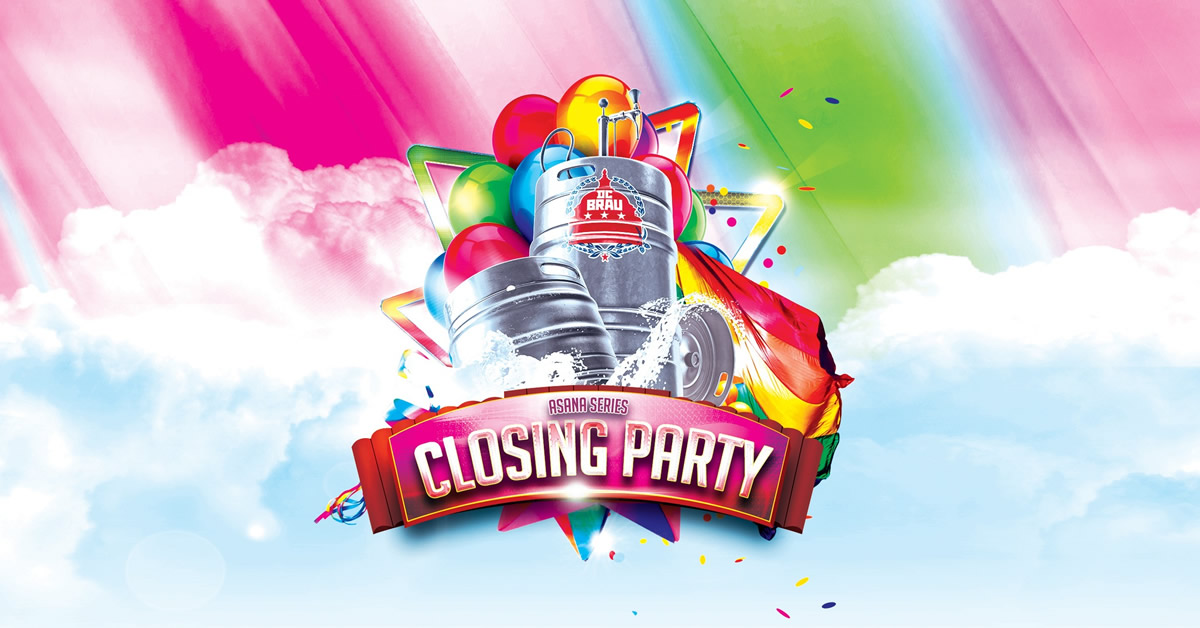 Saturday, August 20
5:30-11 p.m.
DC Brau Brewing Company
3178 Baldensburg Road, N.E., Suite B
Facebook
The ASANA World Series finishes with a bang. The Closing Party will be held at DC Brau on Saturday.
---
Miss Gay Eastern States America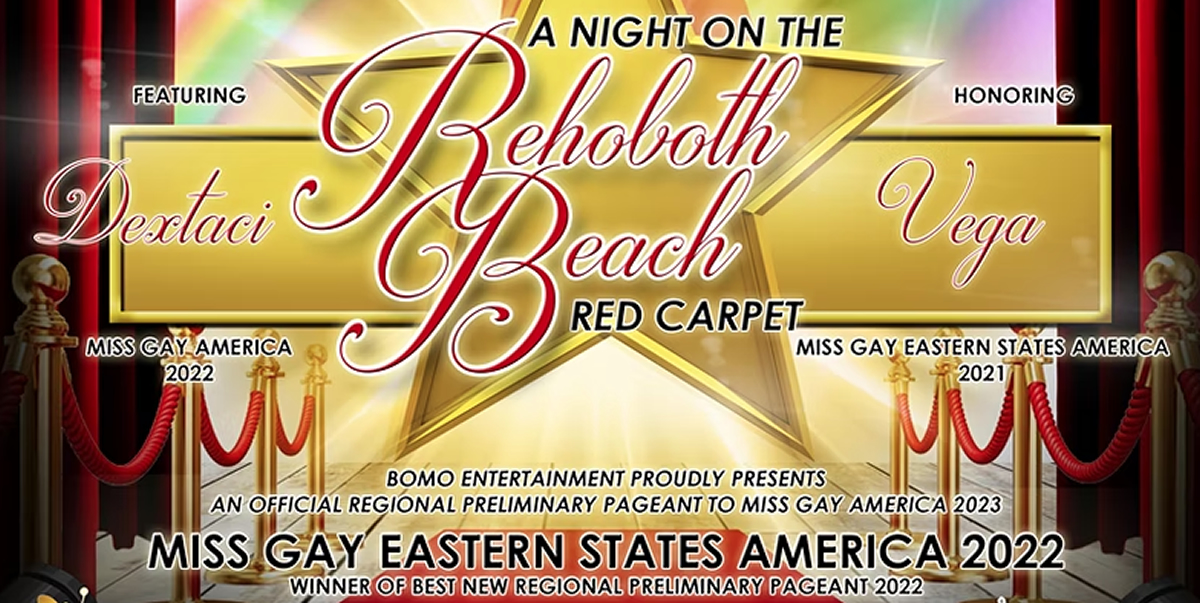 Saturday, August 20
7-11 p.m.
Rehoboth Beach Convention Center
229 Rehoboth Avenue
Rehoboth Beach, Del.
$20
Eventbrite
Are you in Rehoboth this weekend? Catch a drag competition at the Convention Center on Saturday.
---
The Trailer Park Ball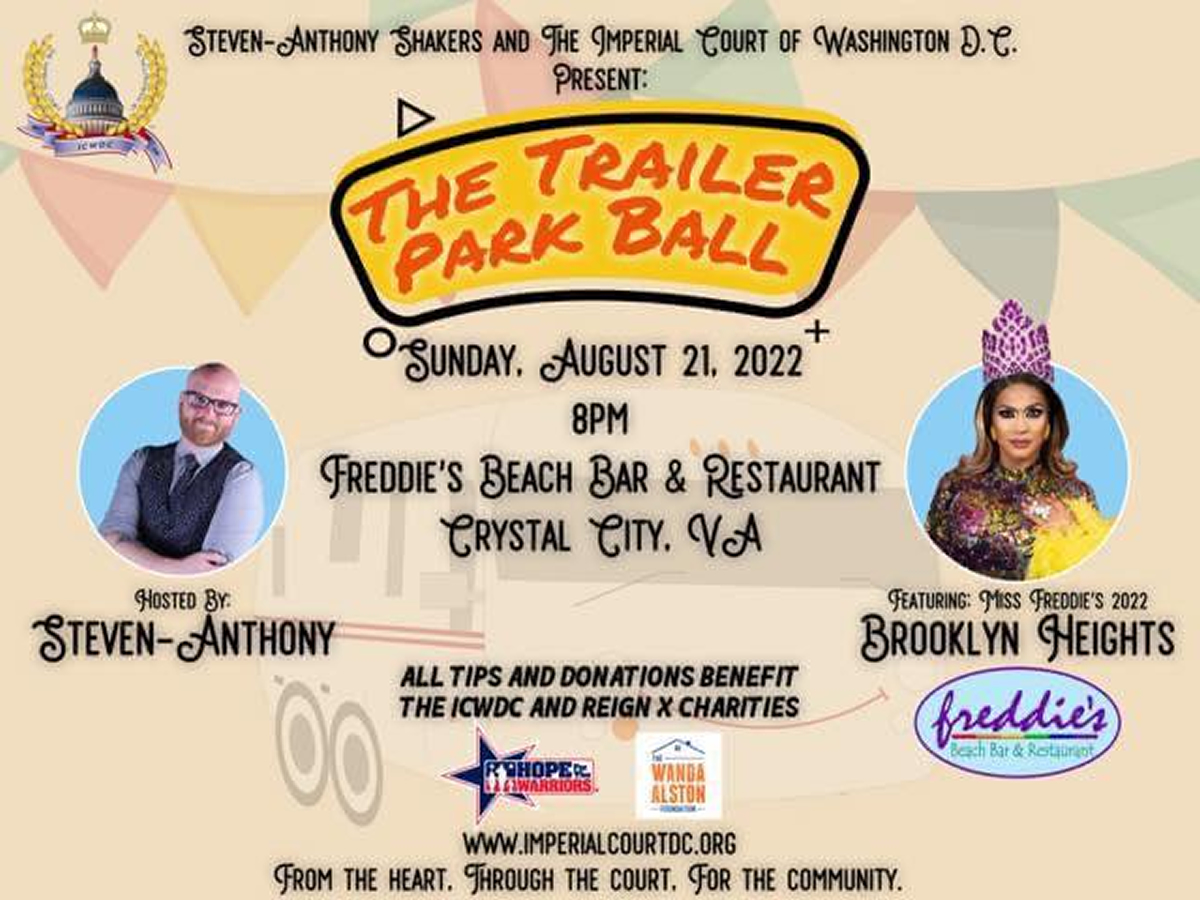 Sunday, August 21
8 p.m.
Freddie's Beach Bar
555 23rd Street S
Arlington, Va.
Facebook
The Trailer Park Ball will be held on Sunday at Freddie's. All Tips and donations are to benefit the Imperial Court of Washington and Reign X Charities.
---
Award-winning gay comedian returning to D.C.
Sampson McCormick performs at Comedy Loft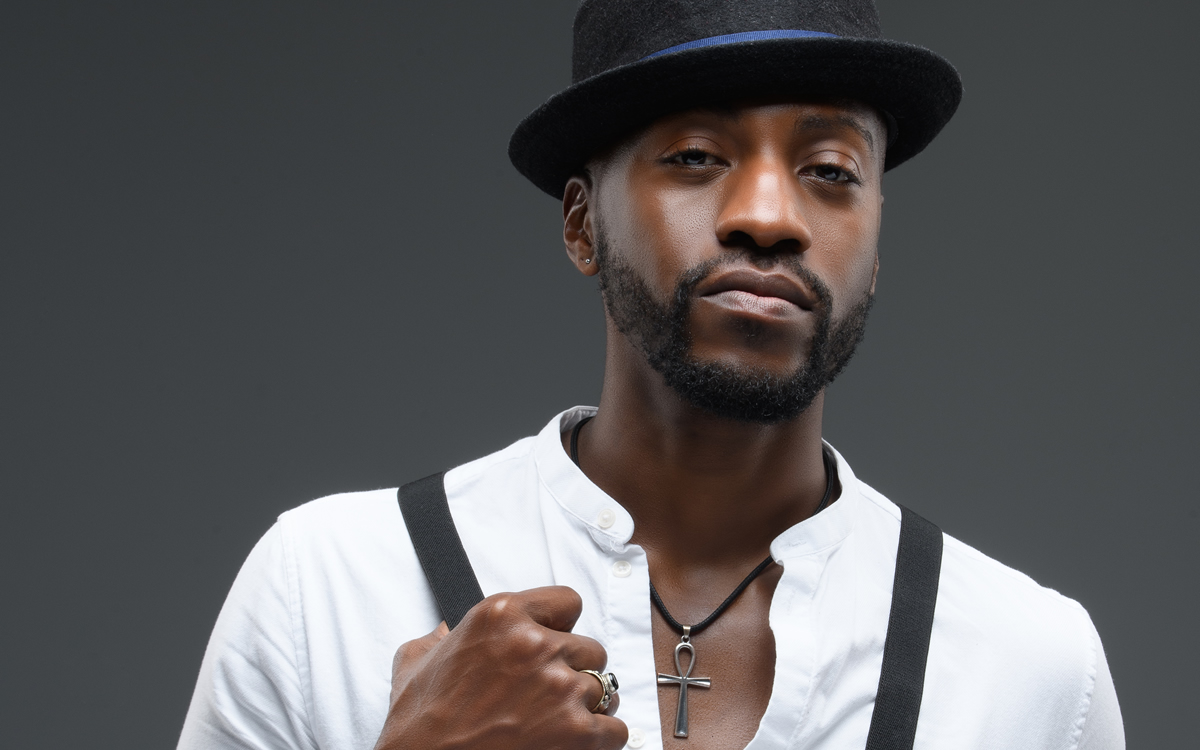 D.C. native and award-winning comedian Sampson McCormick will perform in a series of shows from Thursday, Aug. 25 to Saturday, Aug. 27 at the DC Comedy Loft.
The themes of the shows will include cancel culture and sensitivity —especially as they relate to the rise in violence against comedians — LGBTQ issues and probe many of the other current topics that have been circulating in the news and in conversations on social media and among the public.
Tickets are available on DC Comedy Loft's website.  
Reel Affirmations to screen new film
'Sweetheart' to run at Landmark Theaters E Street Cinema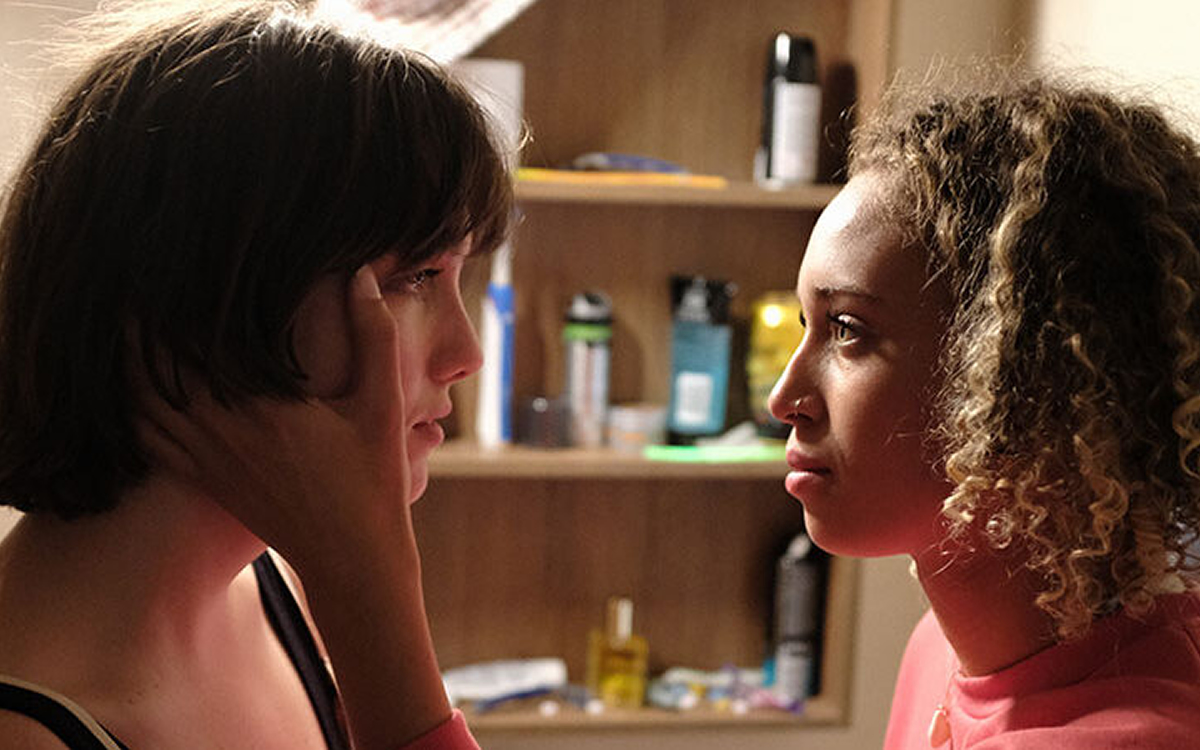 Reel Affirmations, a branch of the DC Center for the LGBT Community that platforms LGBTQ film, will screen "Sweetheart" on Thursday, Aug. 18 at 7 p.m. at Landmark Theaters E Street Cinema. This film will be screened as part of its monthly series.
"Sweetheart" is a coming-of-age film about a socially awkward and environmentally conscious teenager who meets a carefree lifeguard while on holiday with her family.
In-person tickets cost $15 and virtual tickets cost $10. Virtual tickets can be purchased on this link.