P&P Live! hosts Candice Iloh, Amyra León
Tickets are free to virtual event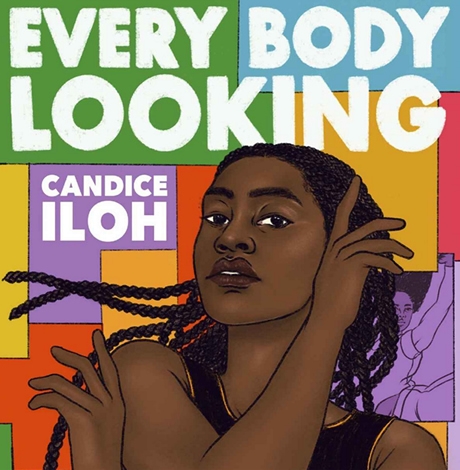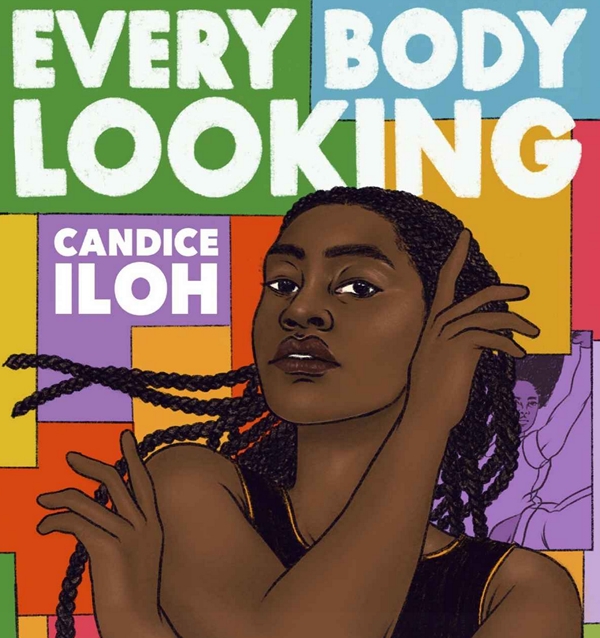 Politics and Prose hosts a virtual discussion with Black authors, musicians and activists Candice Iloh and Amyra León on Thursday, Feb. 18 at 7 p.m.
Tickets are free to this event but participants are encouraged to purchase copies of Iloh's semi-autobiographical YA novel "Every Body Looking" and León's lyrical exploration of her past, "Concrete Kids."
León, who was featured in the PBS American Masters series, wrote of the love, bloodshed and poetry she found surviving New York's foster care system while navigating complex issues of race, gender and sexual trauma.
"I am a Harlem native. A poet, musician and educator," she said during her American Master's introduction. "And a Black woman who loves being Black."
Iloh, a queer Nigerian-American whose previous work has been published by Lambda Literary, wrote a coming-of-age story about an Historically Black College student who explores her sexuality, past trauma, and immigrant identities.
"I think a lot of us have this character inside of us," Iloh said in a Vimeo introduction to her book posted in September 2020. "Someone who just needs the opportunity to get out of the house, get away from family, get away from all the things we've ever known so we can find out who we really want to be."
Iloh and León will speak with Deborah D. Taylor, a retired Baltimore librarian and adjunct professor of YA literature at the University of Maryland, to discuss activism, lived experiences and the arts.
For free tickets and information, visit politics-prose.com.
Calendar: May 15-20
Events in the week to come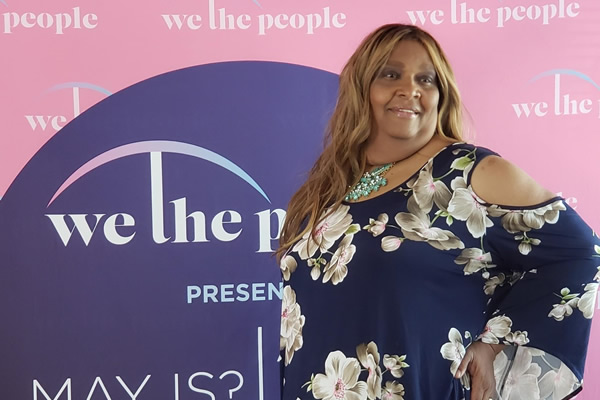 Saturday, May 15
May Is Trans DC will host a free virtual event, "May Is: Trans Pride" at 10 a.m. The event, curated by SaVanna Wanzer, will focus on addressing the critical gaps in information, services, and visibility of the transgender, gender non-conforming and gender expansive communities in the DMV. For more information, visit: mayistransdc.com/event-details/may-is-transpride.
The DC Center will host online support for LGBTQ+ people of color via Zoom at 1 p.m. This peer support group is an outlet for LGBTQ People of Color to come together and talk about anything affecting them in a space that strives to be safe and judgement free. For more information, visit thedccenter.org/poc or facebook.com/centerpoc.
Sunday, May 16
The DC Center and the Beta Kappa Chapter of the Beta Phi Omega Sorority will host a peer-led support group devoted to the joys and challenges of being a Black lesbian via Zoom at 1 p.m. You do not need to be a member of the Beta Kappa Chapter or the Beta Phi Omega Sorority in order to join, but they do ask that you either identify as a lesbian or are questioning that aspect of your identity. For more information, email [email protected].
May Is Trans DC will host a movie night over Zoom at 5 p.m. The movie will focus on stories about the transgender community. Grab your PJ's, a blanket and pillow and cozy up for a relaxing night of fun. To RSVP, visit: . mayistransdc.com/event-details/movie-night.
Monday, May 17
Join GenderQueer DC for their monthly support group for people who identify outside of the gender binary. Whether you're bigender, agender, gender fluid, or just know that you're not 100% cis – this is your group. The event will be on Zoom and will begin at 7 p.m. For more information, visit genderqueerdc.org or their Facebook page.
Join May Is Trans DC for "Trans Led Organizations via Zoom at 7 p.m. The event will feature panelists Queen Victoria Ortaga, Jevon Martin, Kayla Gore, and Lee Blinder who will discuss how to observe the unique needs of transgender communities to create non-profit organizations. To RSVP, visit: mayistransdc.com/event-details/trans-led-organizations.
Tuesday, May 18
The DC Center will host "Bi Roundtable Discussion" via Zoom at 7 p.m. This monthly event will be an opportunity for people to gather to discuss issues related to bisexuality or as bi individuals in a private setting. For more information visit Center Bi's Facebook page: facebook.com/centerbiplus.
"Ask Me About My Pronouns" will be on Zoom at 7 p.m. Join Will Wanzer III, Grayson Baker, and Marian Cooper for an educational conversation about how to use pronouns and best practices if you do not know someone's pronouns. To RSVP, visit: mayistransdc.com/event-details/ask-me-about-my-pronouns-1.
Wednesday, May 19
"Allies of the Transgender Community" is an online panel that will be hosted on Zoom at 7 p.m. This event, organized by May Is Trans DC, will discuss the ins and outs of transgender allyship. The featured panelists are Justin Woods, Stephania Mahdi, and Jewel Addy. For more information, visit: mayistransdc.com/event-details/allies-of-the-transgender-community.
Join BookMen DC as they discuss gay literature over Zoom at 7:30 p.m. For more information, visit: bookmendc.blogspot.com.
Thursday, May 20
The DC Center will host an online Poly Discussion group starting at 7 p.m. on Zoom. This group is designed to be a forum for people at all different stages to discuss polyamory and other consensual non-monogamous relationships. Newcomers will be given a basic introduction into what polyamory is and what some of the advantages and disadvantages are. Attendees who are already in relationships will also be given the opportunity to discuss their situations and get advice from the group if they feel that would be helpful. This group is open to people of all sexual orientations and people who are interested in non-monogamy in both kinky and non-kinky relationships. For more information, visit: thedccenter.org/events/poly-group-discussion-2021-05-20.
MCBC honors veterans with free COVID testing
Event sponsored by African American Health Program, National Center for Children and Families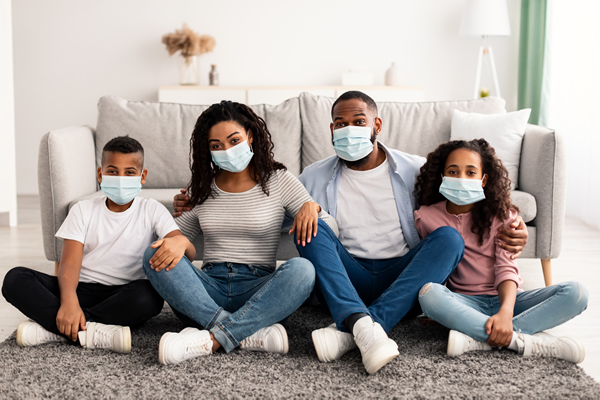 Montgomery County Black Communities hosts "Veterans Celebration!" at Montgomery College (Rockville Campus) on Saturday May 22 at 10 a.m. The event, associated with the catchphrase "Don't Stress. Take the Test," will salute veterans by providing free on-site COVID-19 testing, bags of food, COVID-19 swag, and on-site vaccine pre-registration. This event is sponsored by organizations such as the African American Health Program and the National Center for Children and Families. For more information visit AAHPcovid.com.
NAMI in conversation about managing mental health
Guided discussion and Q&A with a panel of experts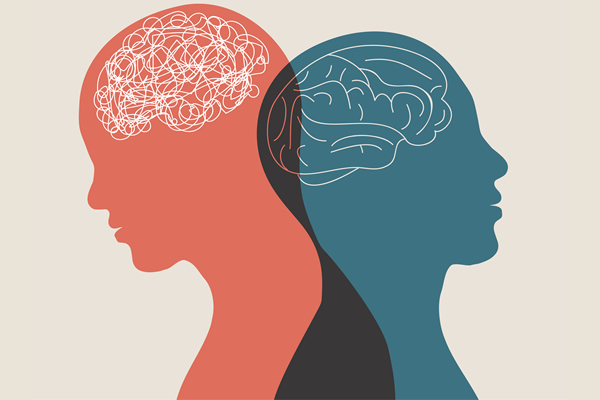 The National Alliance on Mental Illness hosts the fourth edition of "NAMI Ask the Expert Help Not Handcuffs," a webinar dedicated to addressing mental health crises with effective community responses. During this webinar, community experts provide an overview of the crisis model being developed and implemented in St. Tammany Parish, Louisiana, and offer background on how to get started locally on implementation of a new crisis system.
Following the presentations, NAMI's Chief Medical Officer Dr. Ken Duckworth will lead a guided discussion and Q&A with a panel of experts including Mary Burckell, Director of Safe Haven, Nick Richard, Executive Director of NAMI St. Tammany, Tom Rowan, Project Director and Peer Support Specialist Supervisor of NAMI St. Tammany, and Judge Alan Zaunbrecher, 22nd Judicial District Court of Louisiana. To register, visit NAMI's website.