Malcolm Kenyatta declares candidacy to become first out U.S. Black senator
State representative was early Biden backer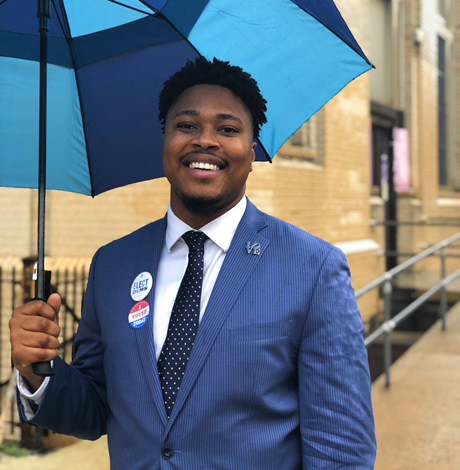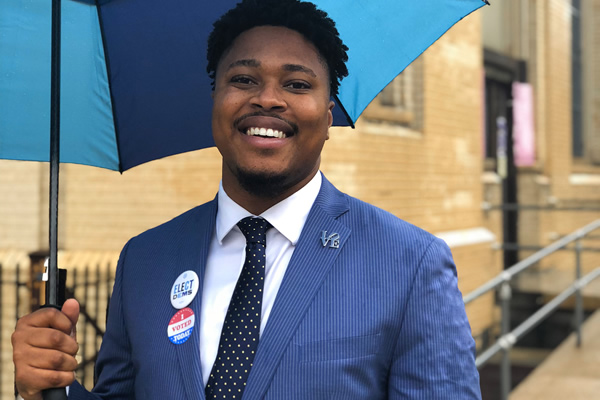 Pennsylvania State Rep. Malcolm Kenyetta announced on Tuesday evening his candidacy to run for U.S. Senate, setting himself out on a path that, if elected, would make him the first openly gay Black senator.
Kenyetta announced his candidacy on MSNBC with host Joy Reid, which was followed immediately by an email blast from the LGBTQ Victory Fund.
"He is running for the U.S. Senate being vacated by Sen. Patrick Toomey — one of four anti-equality U.S. Senators that have announced they won't be running in 2022," the Victory Fund email blast says.
Kenyetta was an early backer of President Biden in the crowded field of candidates during the Democratic primary.
Also in the mix for the Democratic nominations is Lt. Gov. David Fetterman, who'd be Kenyetta top candidate to beat in the primary.
¿De qué hablaron Xiomara Castro y Kamala Harris?
Discutieron la migración, la corrupción y el desarrollo económico
Reportar sin Miedo es el socio mediático del Washington Blade en Honduras. Esta nota salió en sitio web el 27 de enero.
TEGUCIGALPA, Honduras — "He estado convocando a directores ejecutivos y empresas estadounidenses que se han comprometido a apoyar a esta región. Su promesa ha alcanzado los 1,200 millones de dólares", le dijo la vicepresidenta estadounidense Kamala Harris a la mandataria de Honduras, Xiomara Castro, en la reunión oficial que ambas tuvieron hoy en Casa Presidencial luego de la toma de posesión en el Estadio Nacional, según el archivo en poder de la revista estadounidense Washington Blade, socia de Reportar sin Miedo.
Así fue la reunión que hoy sostuvieron la presidenta de Honduras, Xiomara Castro junto con la vicepresidenta de Estados Unidos, Kamala Harris @VP

"Abordamos temas de interés común, como la migración, la lucha contra la corrupción y el narcotráfico" dijo Castro. pic.twitter.com/IN0nlD3qoj

— ReportarSinMiedo (@ReportarsinMied) January 27, 2022
Harris llegó a Honduras la madrugada de hoy, resguardada por un gigantesco dispositivo de seguridad que incluyó al menos tres modernos helicópteros. Tras el traspaso de mando, la vicepresidenta se reunió con Castro. Las dos poderosas mujeres platicaron de varios temas que incluyen la migración forzada, la economía, las soluciones para la pandemia y la educación.
"Me gustaría felicitarla públicamente por su elección", dijo Harris. "En nombre del presidente Biden y el mío, le deseamos un gran éxito. Apreciamos que su elección haya sido democrática, que el pueblo haya hablado. Está claro que tiene usted el apoyo de muchos de los habitantes de este importante y hermoso país".
La meta: menos migración
En la reunión que tuvo lugar en uno de los salones de Casa Presidencial, Harris mencionó la necesidad de "abordar la prosperidad económica de Honduras". La funcionaria destacó la importancia de impulsar más la economía hondureña mediante la "creación de empleos y lo que significa en el tema de la migración".
La migración es un aspecto muy importante para Estados Unidos, ya que más de 309,000 ciudadanos de Honduras han sido arrestados desde septiembre del 2020 hasta octubre del 2021 en su intento de migrar a Estados Unidos, según datos de Aduanas y Protección Fronteriza.
Pero para combatir la migración irregular a Estados Unidos es necesario reducir las causas que incluyen el desempleo, la destrucción dejada por los fenómenos naturales, la violencia y, sobre todo, el fantasma de la corrupción que se convirtió en la seña de identidad de los 12 años de gobierno nacionalista de Porfirio Lobo y Juan Orlando Hernández.
"La mayoría de la gente no quiere dejar su casa… los lugares donde rinde culto: su iglesia; su abuela. Y si se van, suele ser porque huyen de algún daño o porque simplemente no pueden satisfacer sus necesidades básicas o las de su familia si se quedan", reflexionó Harris durante su reunión con la presidenta Castro.
La "cooperación y el trabajo que realizaremos juntos en materia de prosperidad económica serán fundamentales para la migración irregular", agregó la funcionaria estadounidense.
Duro con los corruptos
Para parar la ola migratoria, Estados Unidos tiene claro que es necesario apoyar la lucha contra la corrupción, que drena los recursos monetarios hondureños y destruye la confianza del pueblo en sus autoridades.
"Hemos hablado de la importancia de la lucha contra la corrupción", le dijo la vicepresidenta Harris a la mandataria hondureña. "Compartimos una prioridad en torno a hacer lo que podemos hacer como socios para abordar esa cuestión relacionada con la cuestión de la prosperidad económica".
Para cerrar la productiva plática, Harris explicó que su gobierno reforzará la ayuda en salud para Honduras, especialmente en el combate contra la COVID-19. Para lograrlo, señaló que Estados Unidos ha donado a Honduras 3.9 millones de vacunas contra la enfermedad, pero que entregará en los próximos meses "cientos de miles de dosis más", además de "medio millón de jeringuillas pediátricas y millones de dólares para mejorar las instalaciones sanitarias y educativas".
Con la colaboración de Michael K. Lavers, de Washington Blade.
Two arrested for lesbian couple's murder, dismemberment in Mexico border city
Julissa Ramírez and Nohemí Medina Martínez killed earlier this month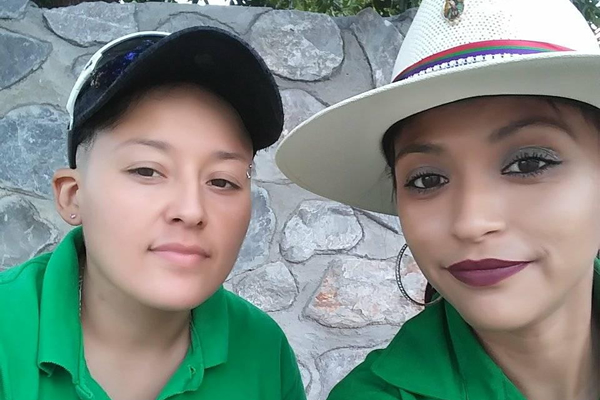 Two people have been arrested in connection with the murder and dismemberment of a lesbian couple in the Mexican border city of Ciudad Juárez.
The Chihuahua Attorney General's Office on Tuesday announced authorities arrested a 25-year-old woman and a 24-year-old man and charged them with aggravated femicide.
Authorities on Jan. 16 found the dismembered body parts of Julissa Ramírez and Nohemí Medina Martínez in plastic bags that had been placed along the Juárez-El Porvenir Highway. The Chihuahua Attorney General's Office in a press release notes the suspects murdered Ramírez and Medina in a house in Ciudad Juárez's San Isidro neighborhood on Jan. 15.
Ciudad Juárez, which is located in Mexico's Chihuahua state, is across the Rio Grande from El Paso, Texas.
Members of Comité de la Diversidad Sexual de Chihuahua, a local LGBTQ rights group, and Chihuahua Gov. María Eugenia Campos Galván are among those who have expressed outrage over the women's murders. Activists have also urged local and state authorities to investigate whether the murder was a hate crime based on Ramírez and Medina's sexual orientation.
Local media reports said nine women — including Ramírez and Medina — were killed in Ciudad Juárez from Jan. 1-15.
Va. Senate subcommittee tables anti-transgender student athlete bill
Virginia Beach Republican introduced SB 766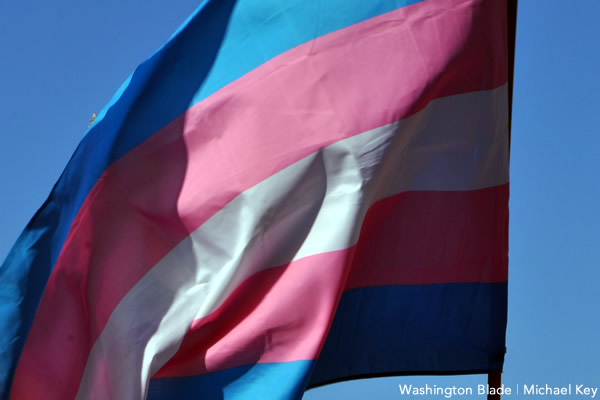 A Virginia Senate subcommittee on Thursday tabled a bill that would have banned transgender students from joining school sports teams that are consistent with their gender identity.
Senate Bill 766, which state Sen. Jennifer Kiggans (R-Virginia Beach) introduced on earlier this month, would have required "each elementary or secondary school or a private school that competes in sponsored athletic events against such public schools to designate athletic teams, whether a school athletic team or an intramural team sponsored by such school, based on biological sex as follows: (i) 'males,' 'men,' or 'boys'; (ii) 'females,' 'women,' or 'girls'; or (iii) 'coed' or 'mixed.'"
"SB 766 (trans sports ban) was passed by indefinitely (it died!) after a long line of speakers testified against it, affirming trans students' rights to participate in sports just like their cisgender peers," tweeted the American Civil Liberties Union of Virginia after the vote. "Trans students belong in sports. Period."
Republican Gov. Glenn Youngkin during his campaign said he does not support allowing trans children to play on sports teams that are consistent with their gender identity.
The General Assembly's 2022 legislative session began on Jan. 12 with Republicans in control of the House of Delegates. Democrats still control the Senate by a 21-19 margin.
A bill that would have eliminated the requirement that school districts implement the Virginia Department of Education's trans and non-binary student guidelines died in a Senate subcommittee on Thursday. The Senate General Laws and Technology on Thursday also tabled a religious freedom measure that would have undermined Virginia's LGBTQ-inclusive nondiscrimination law.