Malcolm Kenyatta declares candidacy to become first out U.S. Black senator
State representative was early Biden backer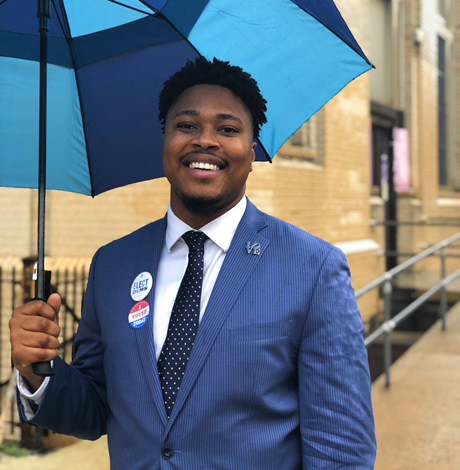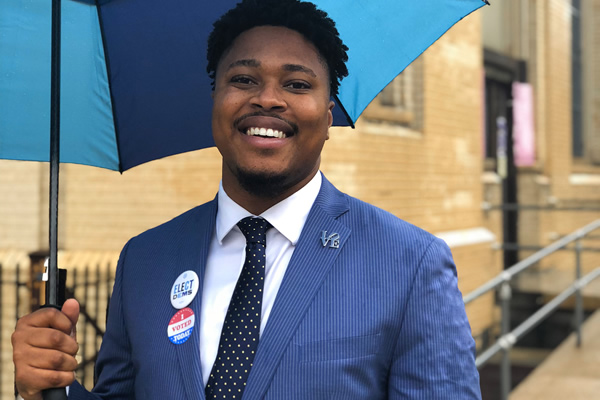 Pennsylvania State Rep. Malcolm Kenyetta announced on Tuesday evening his candidacy to run for U.S. Senate, setting himself out on a path that, if elected, would make him the first openly gay Black senator.
Kenyetta announced his candidacy on MSNBC with host Joy Reid, which was followed immediately by an email blast from the LGBTQ Victory Fund.
"He is running for the U.S. Senate being vacated by Sen. Patrick Toomey — one of four anti-equality U.S. Senators that have announced they won't be running in 2022," the Victory Fund email blast says.
Kenyetta was an early backer of President Biden in the crowded field of candidates during the Democratic primary.
Also in the mix for the Democratic nominations is Lt. Gov. David Fetterman, who'd be Kenyetta top candidate to beat in the primary.
Brazil police call for Bolsonaro to face charges over false COVID-19 claims
Country's president claimed vaccines increase AIDS risk.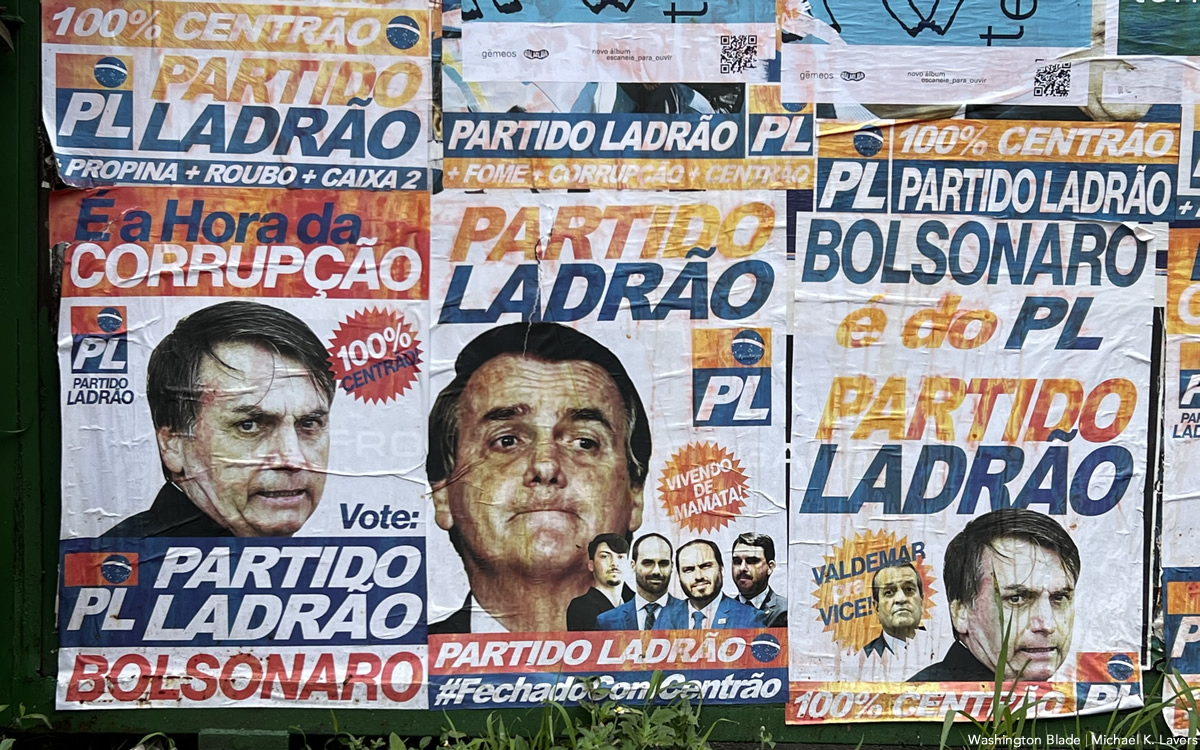 Federal police in Brazil have called for prosecutors to charge President Jair Bolsonaro with incitement for spreading false information about COVID-19.
O Globo, a Brazilian newspaper, on Wednesday reported a Federal Police investigator in a letter to the Federal Supreme Court specifically cited Bolsonaro's claim that people who receive a COVID-19 vaccine are at increased risk for AIDS.
Bolsonaro made the comment on Oct. 21, 2021, during a live social media broadcast. Several HIV/AIDS service providers and LGBTQ and intersex activists with whom the Washington Blade spoke in March while reporting from Brazil noted it.
O Globo reports Bolsonaro could face up to six months in prison if convicted of incitement.
The first round of Brazil's presidential election will take place on Oct. 2.
Bolsonaro — a former Brazilian Army captain who represented Rio de Janeiro in the country's Congress from 1991-2018 — is running against former President President Luiz Inácio Lula da Silva.
Bolsonaro has been widely criticized over his rhetoric against LGBTQ and intersex Brazilians, women and other underrepresented groups in the country. Bolsonaro has also faced criticism for his handling of the COVID-19 pandemic and his stance towards people with HIV/AIDS, among other things.
Polls indicate Da Silva, who is a member of Brazil's Workers' Party, is ahead of Bolsonaro. The incumbent president has sought to discredit Brazil's electoral system amid growing concerns that violence could erupt if he does not accept the election results if he loses.
"I do believe it is extremely important to create a medicine to stop this man," Mariah Rafaela Silva, a transgender woman of indigenous descent who works with the Washington-based International Institute on Race, Equality and Human Rights, told the Blade on Thursday after news that federal prosecutors have called for Bolsonaro's indictment.
Boston Children's Hospital targeted by violent anti-LGBTQ threats
'We condemn these attacks in the strongest possible terms'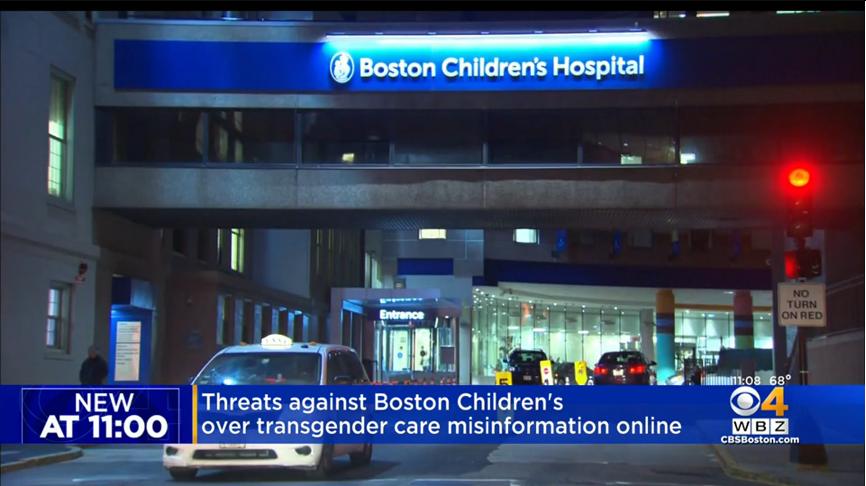 Anti-LGBTQ far right extremists are targeting Boston Children's Hospital, threatening its employees and medical staff after falsehoods and disinformation spread online recently about the healthcare facility's treatment of transgender youth.
In a statement posted online, a spokesperson for Boston Children's Hospital wrote: "In response to commentary last week critical of our Gender Multispeciality Service (GeMS) Program, Boston Children's Hospital has been the target of a large volume of hostile internet activity, phone calls and harassing emails including threats of violence on our clinicians and staff fueled by misinformation and a lack of understanding and respect for our transgender community."
The statement notes that the false information, with special attention being cast on the lies that Boston Children's Hospital was performing hysterectomies (transgender care related) on minors. The age of consent for that gender-affirming procedure is 18.
"We condemn these attacks in the strongest possible terms, and we reject the false narratives upon which they are based," the hospital continued. "We are working with law enforcement to protect our clinicians, staff, patients, families and the broader Boston Children's Hospital community and hold the offenders accountable. We will continue to take all appropriate measures to protect our people."
August 16, 2022
Journalist Martha Bebinger with WBUR,  Boston's NPR news station, noted the campaign started last week with criticism of a video posted on the hospital's website about hysterectomies. Several conservative social media accounts shared posts about the video on Twitter. The hospital performs hysterectomies on patients 18 and older, but not on children as some of the posts claimed.
The social media account Libs of TikTok, which has often promoted "groomer" discourse that falsely linked LGBTQ teachers and parents to pedophilia, began to make a variety of false claims. One allegation included the lie about Boston Children's Hospital offering gender-affirming hysterectomies to children under 18 years old.
Surgeons at Boston Children's Hospital have said they would consider performing other procedures, including phalloplasty, or penis construction, on 17-year-old male trans patients. But hospital staff say that hasn't happened because no 17-year-old has met the required legal and other criteria.
Conservative journalist and anti-LGBTQ+ activist Christopher Rufo, who has helped incite white Christian nationalist right-wing uproar over the critical race theory being taught in the nations' secondary schools and also fabricated a story that queer theory was also being taught to kindergarteners up through high school, took aim at Boston Children's Hospital in a tweet Wednesday.
Yes, American doctors are performing "vaginoplasties" on minors—castrating young males and creating artificial vaginas out of their penile tissue.https://t.co/LzLsZpeeRU pic.twitter.com/6NgBGitZZh

— Christopher F. Rufo ⚔️ (@realchrisrufo) August 17, 2022
Then adding to the far-right extremist pile-on, Media Matters for America reported Wednesday that anti-trans pundit Matt Walsh also attacked the hospital.
The Daily Wire's Matt Walsh falsely accused Boston Children's hospital of putting "every toddler who has ever been born…on a path to sterilization and butchery before they can even talk." Two days later, the hospital's staff was deluged by violent threats. pic.twitter.com/uoyb35VPM6

— Media Matters (@mmfa) August 17, 2022
Christina Buttons, a Nashville-based radical anti-LGBTQ far-right journalist for the Canadian anti-LGBTQ conservative publication, the Post Millennial, which features other transphobic writers, attacked NBC News reporter Brandy Zadrozny on Twitter over her reporting on Boston Children's Hospital.
God help me, I know I shouldn't bother, but just quick before I log off: the "evidence" for this lie, that a children's hospital is performing genital surgery on minors, actually shows that the center provided ZERO of these surgeries on minors.https://t.co/elQ7nF1dCU https://t.co/478VyUsx4U pic.twitter.com/L6BP11HHDc

— Brandy Zadrozny (@BrandyZadrozny) August 17, 2022
A spokesperson for Twitter told the Washington Blade Wednesday afternoon that the company support team was looking into the reports of harassment.
Zadrozny reported: Anti-trans activists also targeted the individual doctors who appeared in the YouTube videos from Boston Children's Hospital, leaving vulgar and harassing comments on their social media accounts and flooding their online pages with negative reviews. Some hospital staff have since made their social media profiles private.
This isn't the first time that far-right activists have targeted doctors and medical institutions — or even Boston Children's Hospital.
Lee Leveille, co-director of Health Liberation Now, a trans rights advocacy group that investigates the effects of policy on trans health, said the hospital was also a target in May 2021 for providing gender-affirming care amid a similar wave of targeted harassment on medical facilities.
"The original organized network that jump started the clinic protests has been slowing down a bit and is more decentralized," Leveille said over email. "Local pockets will still operate here and there, but they're less connected to a central organized push than the original ones. Now we're seeing new faces rallying the cause — including the likes of Matt Walsh and Libs of TikTok."
A spokesperson for the Boston Police Department said the department is aware of the threats and is working with hospital staff.
Will D.C. host World Pride 2025 after Taiwan cancellation?
InterPride organizers mum on selection of new host city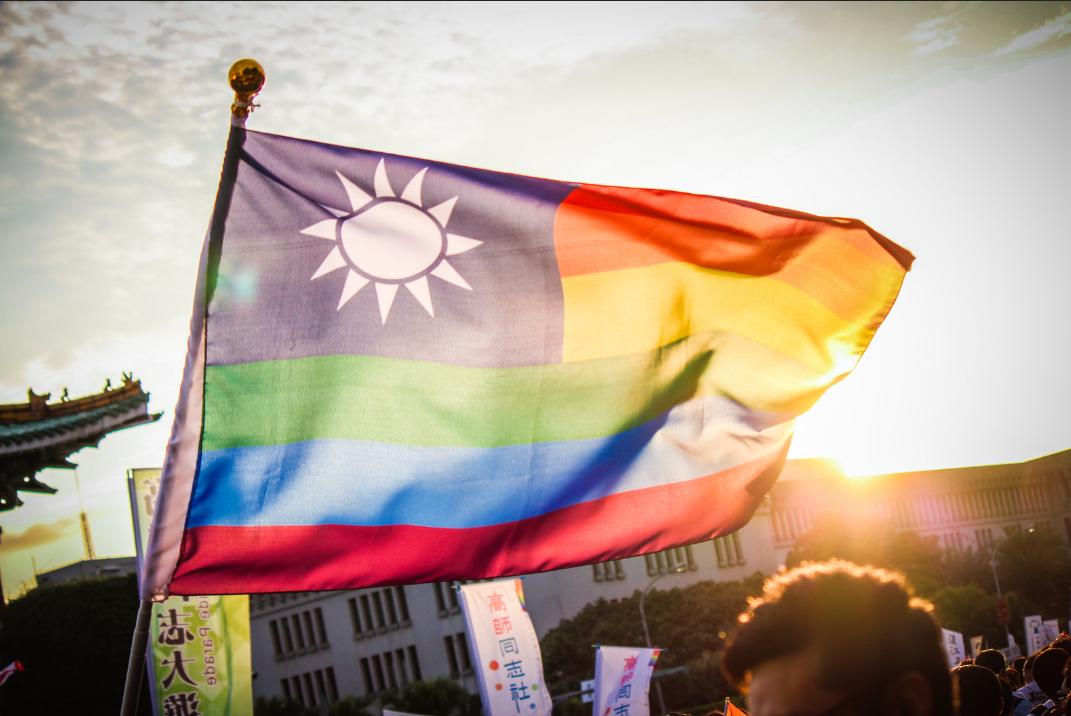 A surprise announcement last week by Taiwanese organizers of World Pride Taiwan 2025 that they have withdrawn their agreement to host the international Pride event has raised the immediate question of whether the event will be moved to Washington, D.C., which lost its bid to host the event to Taiwan.
Capital Pride Alliance, the group that organizes D.C.'s annual Pride events, submitted a bid for D.C. to become the host city last September with the support of D.C. Mayor Muriel Bowser and city agencies that help organize large events.
World Pride Taiwan 2025 is the group that won its 2021 bid to host World Pride 2025 in the Taiwanese port city of Kaohsiung. The group said in a statement that it decided to cancel its role as the host for World Pride following a dispute with InterPride, the U.S.-based international organization that founded and administers World Pride, and that selects the host city.
World Pride, an international event that takes place every two years, draws thousands of participants from throughout the world to the host city.
Although disagreements had surfaced over whether World Pride Taiwan had the economic capacity to host an international event like World Pride, the group said in its statement that the issue that prompted the cancellation was InterPride's insistence that the name "Taiwan" could not be used in the title of the event and only the name World Pride Kaohsiung 2025 could be used.
According to the statement, the name "Taiwan Pride" has symbolic significance for the Taiwanese LGBTQ community, among other reasons, because all the island nation's Pride events since 2003 have used the name Taiwan Pride.
In its own statement, InterPride said all past World Pride events have used the name of the host city rather than the country in which the city is located. In its statement, it said it offered a compromise allowing Taiwanese organizers to call the event "World Pride Kaohsiung, Taiwan," a claim Taiwanese organizers dispute.
The Washington Blade couldn't immediately reach an official or spokesperson for InterPride to determine whether it plans to reopen the bidding process to select another city to host World Pride 2025 or whether it would invite D.C.'s Capital Pride Alliance to host the event on behalf of D.C.
Capital Pride Alliance submitted what it said was a comprehensive bid last September calling on InterPride to select D.C. as the World Pride 2025 host. Capital Pride and the Taiwanese group were the only two organizations to submit a bid for World Pride 2025.
When InterPride announced last November that it had selected the Taiwanese city of Kaohsiung to host the international event, Capital Pride issued a statement congratulating Kaohsiung Pride and World Pride Taiwan 2025 for winning the bid.
Ryan Bos, the Capital Pride Alliance executive director, told the Blade on Wednesday that as of early this week InterPride had not contacted Capital Pride Alliance about the Taiwanese group's decision to cancel the event. He said Capital Pride learned about the cancellation from news media reports.
Asked if Capital Pride plans to reactivate its bid to host World Pride 2025, Bos did not offer a direct answer.
"We definitely need to have conversations about it," he said. "We definitely would be open to the conversation. Our team put in a lot of time and effort to put together a very comprehensive and strong bid," Bos said. "D.C. is a worthy destination, and we can truly make a major impact on the world stage by hosting an event such as this," Bos said. "So, we would be open to entertaining the conversation."
Bos pointed to Capital Pride's announcement at the time it submitted its bid to host World Pride 2025 last September that hosting the event in 2025 would come at a time when Capital Pride plans to commemorate the 50th anniversary of D.C.'s first LGBTQ Pride event in 1975, which began as a block party near Dupont Circle.
"So, though we were not selected last fall, we have been moving forward in organizing an international Pride event for 2025 on the world stage for our 50th anniversary," Bos said. "So, regardless of what happens, we will be continuing down that path."
Bos said Capital Pride Alliance officials will also be attending InterPride's annual international conference this October in Guadalajara, Mexico, which is held each year in connection with InterPride's role as an association of LGBTQ Pride organizations throughout the world. Bos said the issue of selecting a new host city for World Pride 2025 could emerge as a topic of discussion at that conference.
World Pride Taiwan 2025 organizers said in their statement that InterPride did not insist on leaving out the name Taiwan in the title of the event during the bidding process last year and at the time InterPride decided to select the Taiwanese group to host the event in Kaohsiung. The group also disputes InterPride's claim that it offered a compromise to include the name Taiwan along with Kaohsiung in the event's title.