February 23, 2021 at 8:39 am EST | by Peter Rosenstein
Stefanik all in for Trump, Taylor Greene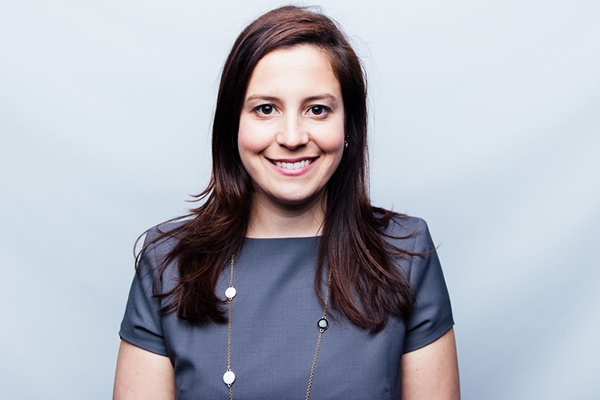 Calling Elise Stefanik (R-N.Y.) a radical right-wing Republican might seem fair based on her being all in for Trump and as reported in The Daily Gazette voting to keep Marjorie Taylor Greene on the education committee.
She could be just as accurately labeled a hypocritical suck-up. Stefanik, a huge supporter of Donald Trump, supported his claims of election fraud, then went home to her district in New York claiming to be a centrist. Stefanik led a group to recruit Republican women to run for Congress and set up E-PAC to support them. Clearly, she was willing to support those who ended up defending Trump. Her E-PAC supported Lauren Boebert (R-Colo.), the gun-toting congresswoman who committed sedition and supported the Trump insurrection. Stefanik was named Trump's campaign chair in New York during the election and her PAC contributed $15,000 to Trump.
She claims the centrist label in her District based on her early votes, according to the Washington Post. "She opposed Trump's 2017 tax cut, has been a vocal supporter of equal rights for LGBTQ Americans, and has pushed to give legal status to young undocumented immigrants brought to the United States as children." But the Post went on to report: "Once considered among the most moderate members in the House, Stefanik over the past two years has become one of Trump's most vocal champions on Capitol Hill. … More recently, Stefanik has campaigned for the president, flying to at least one rally in Tulsa during the coronavirus pandemic to appear by his side." In support of Trump she has said, "Now we face a critical choice: Joe Biden's far-left socialist policies that will weaken America or President Trump who will stand up for the American people and the Constitution."
Trying to have it both ways is not unusual for a politician but Stefanik has been particularly diabolical in supporting a president who undermined everything she once claimed to support. The former president is racist, sexist, and homophobic and blatantly disregarded the Constitution and tried to undermine the most basic tenet of our democracy, the vote. In an NBC 5 video posted to Twitter, Stefanik falsely claimed the election "featured unprecedented voting irregularities, unconstitutional overreach by unelected state officials and judges ignoring state election laws, and a fundamental lack of ballot integrity and ballot security." She, like others who claimed the same thing, could not provide any evidence for those claims. Twitter officials flagged her post for containing false information on election fraud.
For those and other actions, Dean Elmendorf at her alma mater, Harvard, kicked her off the advisory board of the Institute of Politics. The Harvard Magazine reported his statement when doing so. "Elise has made public assertions about voter fraud in November's presidential election that have no basis in evidence, and she has made public statements about court actions related to the election that are incorrect. Moreover, these assertions and statements do not reflect policy disagreements but bear on the foundations of the electoral process through which this country's leaders are chosen." It is my hope other institutions will begin to speak out against their graduates who commit sedition and support insurrection. Those like Josh Hawley (R-Missouri) who graduated from Stanford and Yale and Ted Cruz (R-Texas), also from Harvard. Like Dean Elmendorf they should speak out not about policy disagreements but about actions trying to undermine and destroy our democracy.
It is rumored Stefanik is looking for higher office and actually hired a former Trump staffer. If that's true voters must demand she explain who she really is, which won't be easy considering her actions. She will always be saddled with Trump and clearly in New York that isn't a winning look considering Biden got over 60% of the vote there. A recent commercial released against her says it clearly. If Marjorie Taylor Greene (R-Ga.) and Lauren Boebert (R-Colo.) went to Harvard they would be Elise Stefanik.
It was reported by local media and repeated in the Post "when Stefanik was in Oklahoma to speak at a Trump campaign rally, the president — seething over the small crowd amid the pandemic — first skipped her introduction entirely, then mispronounced her name onstage." Maybe the next time she is up for election voters should forget her name as well.
Peter Rosenstein is a longtime LGBTQ rights and Democratic Party activist. He writes regularly for the Blade.