Pepco empowers employees through amplified DEI efforts
A more culturally sensitive, inclusive workplace environment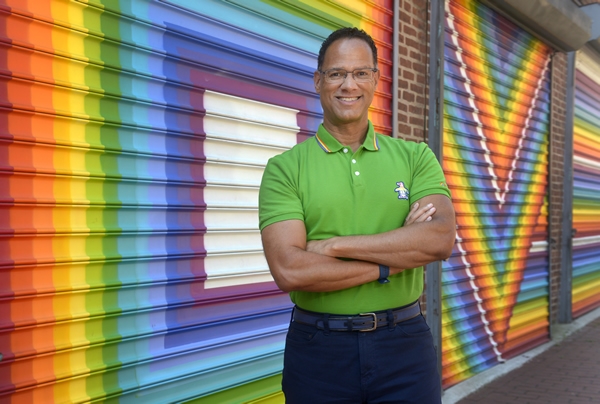 Diversity, equity, and inclusion, or "DEI," is quickly becoming one of the most widely talked about topics in business, media, the nonprofit community and many other sectors. From startups, to boutique agencies to Fortune 100 companies, DEI is critical and expected, especially from an employee's point of view. It's an employer's job to foster an environment that empowers employees in every way, being aware of and removing barriers, encouraging opinions to be voiced, and creating avenues for all to succeed professionally. Feeling seen, heard and represented is key.
After the tumultuous 2020, we caught up with Robbie Atkins, Pepco's Manager of Energy Supplier Services, who was featured in the Blade in 2019, to ask about changes to DEI efforts within the company, and whether or not representation has taken on a greater meaning.
Atkins has been with Pepco for more than 30 years. Out of all of the memories he has at his job, one of his most cherished moments was coming into work one day in October 2014, after just tying the knot with his husband, Joe, to a surprise wedding cake and gift from his entire department. "I walked into the conference room and they had an actual wedding cake," he says. "I was totally blown away by that. I never expected them to acknowledge my wedding!"
That moment was a turning point for Atkins as he began to witness what looked like a more culturally sensitive and inclusive environment in the workplace.
When Pepco President and CEO Dave Velazquez filmed a video on the 50th anniversary of the Stonewall riots in 2019, Atkins felt it was an "amazing moment" as that "would have never been seen five or even 10 years prior."
More recently, Atkins beamed as he described how fulfilled he was participating in the Capital Pride parade in 2018. "This still gets me emotional, especially thinking about how we couldn't walk in the parade this past year due to the Coronavirus pandemic," says Atkins. "When I replay the spectators chanting 'Yay Pepco' from the sidelines, and I think about the unity we displayed that day, I am filled with such honor. I honestly never thought I would see the day when that would happen."
This is far different from Atkins' prior experiences in the '80s and '90s. He remembers his failed attempt at raising money for the 1988 AIDS Walk, stating that his colleagues simply said "I can't give to that." Yet they had no problem asking for donations for their kids' popcorn and candy fundraisers, he recalls. There were also times where his own colleagues made insensitive gestures that he remembers "clear as day."
Today, Atkins is an active member of a company-sponsored employee resource group, focused on the needs of LGBTQ employees and the issues and interests of the community at large. He is also a member of the company's LGBTQ Group Mentoring Circle, which is readying for its first session, "LGBTQ Visibility in the Workplace," designed to offer insight into how LGBTQ employees experience the workplace and to share reflections, both positive and negative, with the goal of creating a more inclusive workplace.
As the world attempts to recover from a devastating and life-changing year that was 2020, with a pandemic and stark incidents of social and racial injustice, efforts to foster understanding have become even more critical. "As an African American, witnessing all of this while in the middle of the pandemic, it certainly presented some challenges, both mentally and emotionally for a lot of us. Pepco provided outlets for employees to discuss how we were being affected, from small groups to executive moderated sessions on topics ranging from 'Defunding the Police' to 'Artifacts – History or Offensive.' All employees were encouraged to be open with our feelings, frustrations, anger, and our thoughts for the future of our community and country," said Atkins. "I am happy to see that this was not a 'one and done' effort, but a part of Pepco's ongoing commitment."
He referenced a company initiative launched at the beginning of 2021 to include DEI in the performance goals and evaluations of all employees in office-based positions. "This will get more people talking about issues that affect many of us, as part of regular, daily business conversations," said Atkins. "It will also allow us to celebrate our differences."
This month, the company is celebrating Black History Month with a series of actions including hosting powerful guest speakers at employee events and a social media campaign highlighting African American inventors in the energy and technology fields.
"When you see yourself represented, you are able to aspire for more and work toward a higher goal. And by doing that, you then inspire the next generation and the next generation and so on. But in order for that chain reaction to begin, we must be represented and heard," said Atkins.
For more information visit: thesource.pepcoholdings.com/pepco
Local scientific non-profit U.S. Pharmacopeia kicks off Pride month
Council member Glass helps raise Progress Pride flag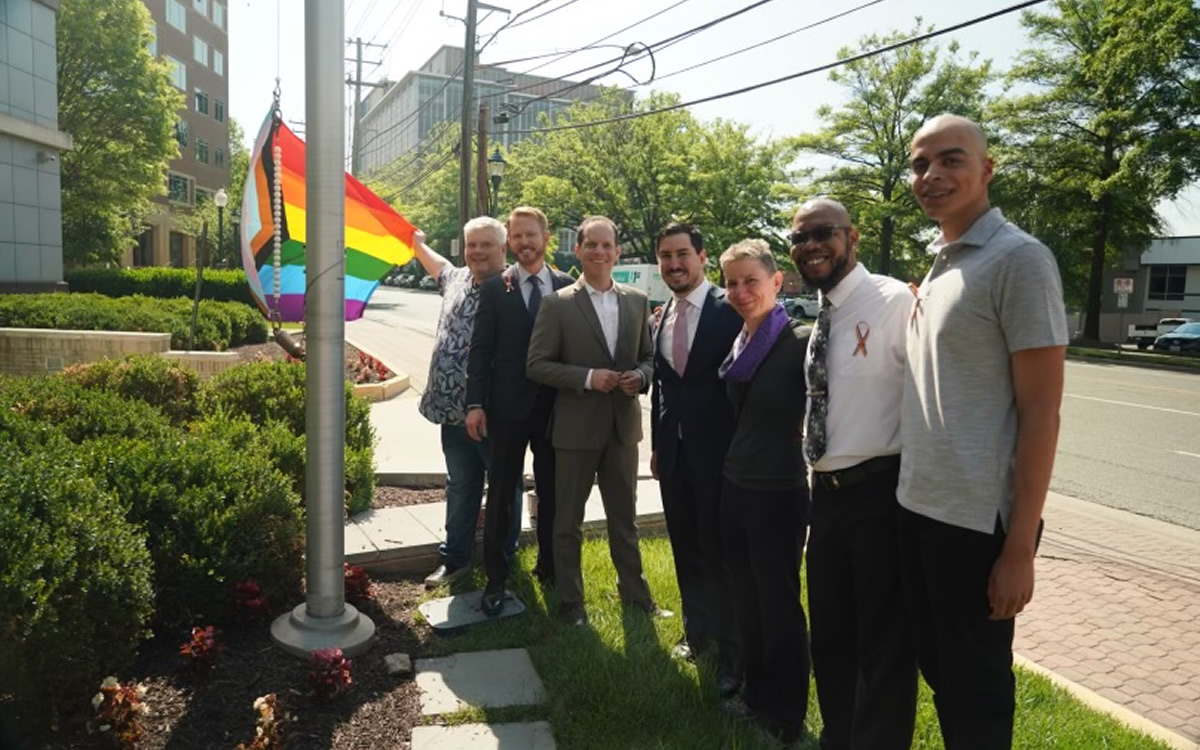 Montgomery County Council Member Evan Glass, joined almost 100 staff members and their families at U.S. Pharmacopeia (USP) to raise the "Progress Flag" and kick off a month-long celebration of Pride at the scientific non-profit in Rockville and in their offices around the world.
USP leadership and Council Member Glass each shared personal stories of their own journeys in addition to recalling the evolution of Pride from a day of protest to a month of celebration. Laurel Faust, USP Principal Scientific Editor – Publications recalled how in the 1980s a task many in D.C. now take for granted, getting a security clearance for a job, involved pointed questions that could lead to termination, investigation, or both.
Pride is much more than gay rights – it is an intersectional issue that speaks to the importance of human rights, said both Council Member Glass and Brandon Bickerstaff, head of the USP Black Employee Resource Group. They each reminded the audience that Black trans women were the original targets of police brutality during the Stonewall Uprising that served as the catalyst to the Pride movement.
"USP recognizes that Pride month has evolved to become much more than a march, a celebration, or the commemoration of an anniversary," said Anthony Lakavage, Senior Vice President, Global External Affairs & Secretary, USP Convention & Board of Trustees and eQuality Alliance Executive Sponsor. "It is a time that brings the LGBTQ+ and straight community together in the shared mission of advancing human rights and dignity."
The day's events were sponsored by the eQuality Alliance, USP's LGBTQ+ Affinity Group, and the USP Office of Organizational Culture, Equity and Inclusion (Equity Office). USP's Equity Office focuses on driving a more inclusive culture at the organization. The Equity Office encourages staff to participate in Affinity Groups, which comprise of employees who drive dialogue and educate staff about challenges faced by and the history these marginalized communities often share. USP's Affinity Groups include those around race, gender, national origin, sexual orientation, Veterans' status, disability and diverse minds & bodies. The groups enable staff to support one another, connect frequently, and contribute to each other and the organization at a high level, thereby instilling a more inclusive work environment.
Michael Schmitz, International Advocacy Director and Laurel Faust, Principal Scientific Editor – Publications, are co-leads of the U.S. Pharmacopeia Affinity Group.
Study: One in ten LGBT workers experienced discrimination at work
LGBTQ employees of color were more likely to report being denied jobs and verbal harassment at work as opposed their white counterparts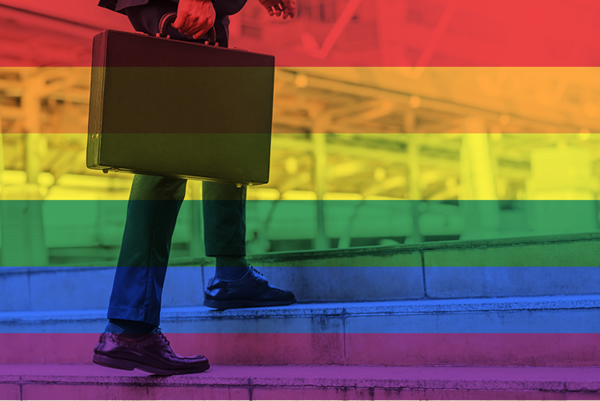 LOS ANGELES – A new study by the Williams Institute at UCLA School of Law finds an estimated 46% of LGBT workers have experienced unfair treatment at work at some point in their lives, including being fired, not hired, or harassed because of their sexual orientation or gender identity.
An estimated 9% of LGBT employees reported experiences of discrimination in the past year, despite the U.S. Supreme Court's 2020 decision in Bostock v. Clayton County, which extended employment non-discrimination protections to LGBT people nationwide. Approximately 11% of LGBT employees of color reported being fired or not hired because of their sexual orientation or gender identity in the last year.
Using survey data collected in May 2021 from 935 LGBT adults in the workforce, researchers examined lifetime, five-year, and past-year discrimination among LGBT employees.
Results show that over half (57%) of LGBT employees who experienced discrimination or harassment at work reported that the unfair treatment was motivated by religious beliefs, including 64% of LGBT employees of color and 49% of white LGBT employees.
"Employment discrimination and harassment against LGBT people remain persistent and pervasive in 2021," said lead author Brad Sears, Founding Executive Director at the Williams Institute. "Passing the Equality Act would ensure that LGBT people—particularly transgender people and LGBT people of color—are allowed to participate fully in the workplace as well as other public settings."
ADDITIONAL FINDINGS:
Discrimination
30% of LGBT employees reported experiencing at least one form of employment discrimination (being fired or not hired) because of their sexual orientation or gender identity at some point in their lives.
29% of LGBT employees of color reported not being hired compared to 18% of white LGBT employees.
Harassment
38% of LGBT employees reported experiencing at least one form of harassment (including verbal, physical, or sexual harassment) at work because of their sexual orientation or gender identity at some point in their lives.
LGBT employees of color were significantly more likely to experience verbal harassment than white employees.

36% of LGBT employees of color reported experiencing verbal harassment compared to 26% of white LGBT employees.
Religious Motivation
Of employees who experienced discrimination or harassment at some point in their lives, 64% of LGBT employees of color said that religion was a motivating factor compared to 49% of white LGBT employees.
Avoiding Discrimination
Half (50%) of LGBT employees said that they are not open about being LGBT to their current supervisor and one-quarter (26%) are not out to any of their co-workers.
Many LGBT employees reported engaging in "covering" behaviors to avoid harassment or discrimination at work, such as changing their physical appearance and avoiding talking about their families or social lives at work.

For example, 36% of transgender employees said that they changed their physical appearance and 28% said they changed their bathroom use at work to avoid discrimination and harassment.
Time to dust off your pre-pandemic budget
We can no longer rely on closures to restrict us from spending money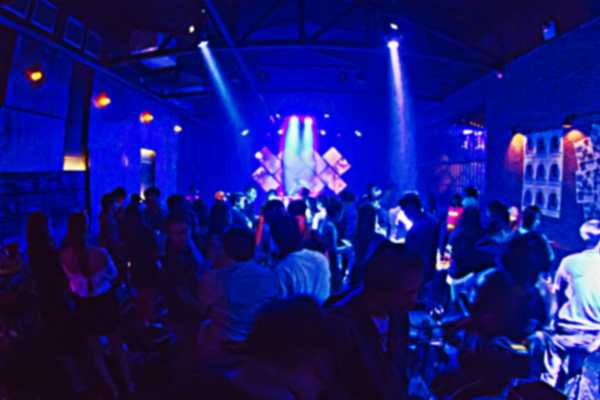 D.C.'s first 'mostly open' weekend shows there is a year's worth of socializing built up. It was amazing to feel the energy of the District roar back to life. From long lines outside bars to literal dancing in the streets – this is the city we all came to love. Now that the physical hangover may have subsided, you should prepare for the financial hangover. If you were lucky to keep your full pay and position through the pandemic, data tells us most of you were paying down debt.
The first thing everyone needs to do is dust off that old pre-pandemic budget. Sadly (or really luckily), we can no longer rely on health restrictions to naturally restrict us from spending. If you need a refresher, start with your post-tax income. From there, subtract 'fixed' or required expenses, like rent, and the balance is what you get to play with. Some may ask why I don't use gross income (aka the before tax income) like many financial institutions do for credit applications. Frankly, it's because net income (aka the money you actually receive) is the most practical number to budget daily life with. It's what you can tangibly use to live.
Now as you develop your budget, return to using an app like Mint to take some of the work out of it. If you prefer to retain some level of privacy, many banks offer their own version of 'spending trends' that you can use to put together a more simple budget. This time the challenge is a bit different – we are all 'restarting' our social lives. So instead of having to 'cut' things, we can better prioritize what we actually want to do. Still – it is not easy or fun to have to choose, but every dollar you don't spend today, will be there for the next rainy day.
Finally, so many of our friends and family lost their jobs or had their wages cut during the pandemic. Expanded unemployment benefits helped, but anyone trying to budget for life in D.C. knows that choices had to be made and often rent/utilities took a back seat to eating. Luckily, a state-run, but federal program will help people pay back rent and utilities, so they can focus on getting back to work. In D.C., this is called StayDC, but each jurisdiction offers a similar program.
Be prepared to do a little homework, you will need proof of income (or lack thereof) and documentation of the late payments. Finally, your landlord will need to complete separate forms, but it is in their best interest to receive those funds, so don't let them drag their feet. The program will cover back rent to April 2021, three months of future rent, and past utilities. Do not delay, nor feel any shame by participating – this is the key to your long term success and, frankly, is a drop in the bucket compared to other spending priorities.
I hope this helps and I wish everyone a much more fun and prosperous 2021.

Information contained herein is for informational purposes only and should not be considered investment advice or recommendations. Advice may only be provided after entering into an advisory agreement with an advisor.
Alex Graham is a Principal at Graham Capital Wealth Management, a registered Investment Advisor located on K Street.