March 5, 2021 at 12:08 am EST | by Philip Van Slooten
Calendar: March 5-11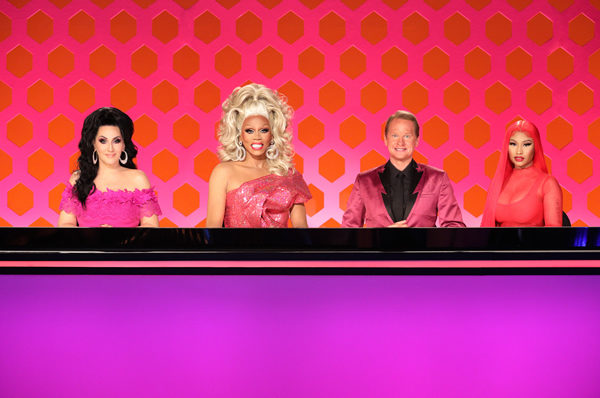 Friday, March 5
The DC Center hosts Friday Tea Time for Older LGBTQ+ adults today at 2 p.m. via Zoom. Participants are invited to join this free social hour for a chance to connect and build friendships and community over beverages of choice. For more information, visit thedccenter.org.
Madams of DC presented by Off the Mall Tours is tonight at 7 p.m. via Facebook. DC experienced an unprecedented rise in prostitution around the time of the Civil War and Pennsylvania Avenue became a notorious red light district. For tickets and information, visit otmdc.com/booking.
"RuPaul's Drag Race" is back at Red Bear Brewing (209 M St., N.E.) tonight at 8 p.m. Red Bear is airing this season's events on its big screens while serving beer, food and cocktails. Visit redbear.beer or their Facebook event page for details.
Saturday, March 6
The Gay District, a social and discussion group for LGBTQ men aged 18-35, meets virtually tonight at 8 p.m. This is a free community-based event focused on building an understanding of gay culture and personal identity through an awareness of community events and civil rights. Visit gaydistrict.org for more information.
Sunday, March 7
Meditation for queer and trans people of color is tonight at 6:45 p.m. This free event includes 5-10 minute meditations and shared readings by different queer and trans authors of color. For more information and to register, visit Eventbrite.
Monday, March 8
Center Aging hosts its virtual Coffee Drop-in today at 10 a.m. via Zoom. LGBTQ older adults and friends are invited to join in friendly conversations on Mondays. For more information, visit thedccenter.org.
The 2021 Ibero-American Film Showcase: Female Perspectives hosted by IberoamericanCulture DC and the Ibero-American Cultural Attachés Association begins today at noon via Facebook. The association promotes the cultures of its 17 member countries in the D.C. area. This free event, starting on International Women's Day and lasting until Mar. 21, screens works celebrating women's stories and features a panel discussion with the filmmakers and other guests. More information is available on the event's Facebook page.
Tuesday, March 9
DC Gaymers, a social group for LGBTQ gamers in and around the DC area hold events every second and fourth Tuesday of the month. Visit their Facebook page for upcoming events or email [email protected].
Wednesday, March 10
The Who's Hiring Web Series for Trans and Non-Binary Job Seekers hosted by HRC and Trans Can Work continues today at 3 p.m. For more information and to register, visit hrc.im/whoshiring or hrc.org/resources/whos-hiring-web-series.
Get Empowered! A Self-Defense Happy Hour is tonight at 6:30 p.m. This online workshop is for people of color and is open to women, trans men and other gender diverse individuals who are 16 and up. There is a $20 minimum fee, but those who need financial assistance should contact the venue. To register and for more information visit defendyourself.org or thedccenter.org.
Thursday, March 11
Molly's Salon, a weekly virtual discussion presented by Arena Stage and featuring artists and theater industry leaders hosts two-time Tony award nominee Brad Oscar today at 7 p.m. Oscar, whose husband is actor Diego Prieto, earned Tony nods for his work in "The Producers" and "Something Rotten!" Oscar and Prieto were married in 2012 in an Arena Stage ceremony where they met during a 2005 production of "Damn Yankees." For more information on this free event, contact [email protected].
P&P Live! Presents a discussion between "The Committed" author Viet Thanh Nguyen and Cheyenne and Arapaho writer Tommy Orange tonight at 8 p.m. This novel follows an unnamed character called "Sympathizer" and his brother as he arrives in early 1980s Paris and gets caught up in drug dealing and addiction even as he struggles to assimilate into French culture.