Major athletic leagues absent in fight against anti-trans sports bills
Transgender rights advocates want response from NCAA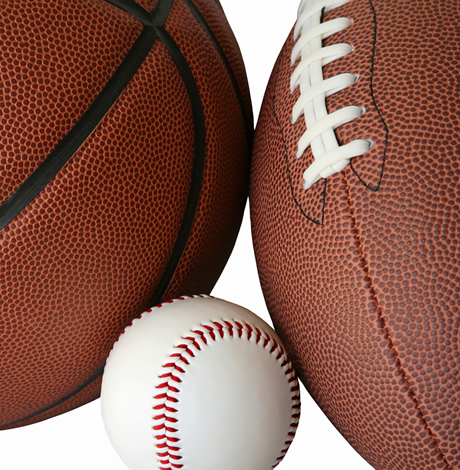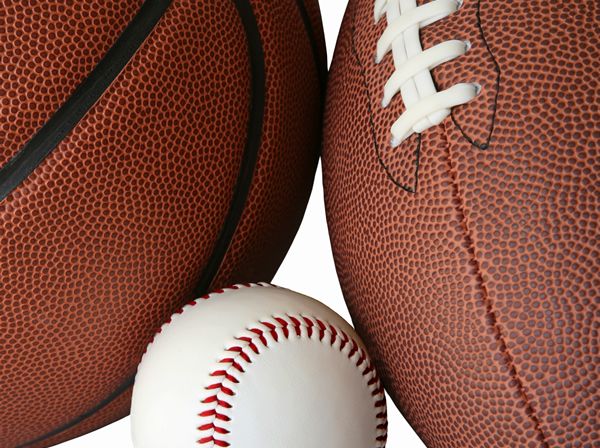 As state legislatures advance measures seeking to bar transgender kids from participating in school sports, key voices in athletics competition who had previously spoken out against anti-LGBTQ measures — notably the NCAA — are now absent from the fight against them, as supporters of transgender rights tell the Washington Blade they're seeking a more robust response.
Major sports leagues at the professional level and collegiate level — including the National Collegiate Athletic Association, the National Basketball Association and the National Football League — in 2016 spoke out against North Carolina's House Bill 2 and even threatened to cancel events in the state over the anti-transgender law. The voices of those sports leagues, however, are absent or muted in efforts to thwart anti-transgender sports bills as state legislatures advance them now with impunity.
Athletic organizations would be powerful voices in thwarting the anti-trans sports bills, including in Mississippi and North Carolina, where legislation won final approval in the state legislatures and are headed to the governors of those states.
Gail Dent, an NCAA spokesperson, essentially had a hands-off approach to the anti-transgender bills in response to a Washington Blade inquiry on the NCAA's position on the legislation and what it's doing to help in the fight against the legislation.
"The NCAA continues to closely monitor state bills that impact transgender student-athlete participation," Dent said. "The NCAA believes in fair and respectful student-athlete participation at all levels of sport. The Association's transgender student-athlete participation policy and other diversity policies are designed to facilitate and support inclusion. The NCAA believes diversity and inclusion improve the learning environment and it encourages its member colleges and universities to support the well-being of all student-athletes."
That's a step back from where the NCAA was just last year in response to Idaho's then newly enacted law barring transgender girls from school sports. At the time, the association explicitly condemned the law as "harmful to transgender student-athletes and conflicts with the NCAA's core values of inclusivity, respect and the equitable treatment of all individuals."
But at the same time, amid a campaign spearheaded by lesbian athletes Billie Jean King and Megan Rapinoe urging the NCAA to nix holding the 2021 Men's Basketball Championship in the state over the law, the NCAA announced no changes to its programming. The NCAA as of now still intends to hold the first and second rounds of the championship at Boise State University next week.
Transgender rights advocates, speaking on condition of anonymity to the Blade for greater candor, said they've been pushing hard behind the scenes for the NCAA to be more outspoken on the anti-transgender sports bills, and hope the association will have a more robust response in the near future.
NCAA, however, isn't alone in its reticence. The NFL and NBA didn't respond to repeated requests from the Blade to comment on the anti-transgender sports bills in state legislatures.
The reluctance to speak out may be a reflection of polls. A Politico/Morning Consult poll on Wednesday found broad support to ban transgender kids from athletics. Overall, 53 percent of registered voters support banning transgender athletes, as well as a 59 percent majority of men and a plurality of 46 percent of women.
Cathryn Oakley, state legislative director and senior counsel for the Human Rights Campaign, said although the NCAA hasn't spoken out against the latest wave of anti-transgender sports bills, its statement against the Idaho law has been helpful in efforts against the latest round of measures.
"The NCAA opposed the bill that passed in Idaho last year; they issued a statement with their opposition to that bill," Oakley said. "And that is something that certainly we have been making sure that all of these legislators who are considering this legislation are aware of."
Five years ago, the situation was different. Massive opposition emerged over North Carolina's House Bill 2, which barred transgender people from bathrooms in government-owned buildings consistent with their gender identity, including opposition from sports leagues, professional associations, celebrities, businesses and a firestorm of media scrutiny. The outcry echoed similar outrage over proposed religious freedom measures in Arizona in 2013 and Indiana in 2015 seen to allow businesses to refuse to service to people for being LGBTQ.
In addition to speaking out against the law, sports leagues put their money where their mouth is. NBA Commissioner Adam Silver informed North Carolina "it would be problematic for us to move forward with our All-Star Game if there is not a change in the law." When no changes were made, the competition was pulled out of Charlotte.
The NCAA stripped North Carolina of seven upcoming tournaments and championships, including early round games of the 2017 NCAA Division I Men's Basketball Tournament. The Atlantic Coast Conference and the Central Intercollegiate Athletic Association also cancelled events in the state.
The collective outcry over House Bill 2 helped lead to the defeat of Gov. Pat McCrory in the 2016 election and eventual mitigation law seen to permit transgender people to use the bathroom consistent with their gender identity. In 2021, however, bills signaling transgender youth should be excluded from sports athletics are on the verge of being signed into law in South Dakota by Gov. Kristi Noem, who has 2024 presidential aspirations, and in Mississippi by Gov. Tate Reeves.
Oakley pointed out a key difference between between North Carolina's House Bill 2 and legislation pending before state legislatures and governors is the newer measures "are not signed into law yet."
"While it's unfortunate, it is true that we have been much more able to generate public outcry — or that public outcry is easier to come by — after the bills have already been signed into law," Oakley said. "Both North Carolina and Indiana are examples of that, right? So, HB 2 had passed first before the backlash began, and that backlash took weeks to mount and to really get to the point of what we think of now as being the sort of universal rejection of HB 2. That was not instantaneous."
Defenders of efforts to combat the anti-transgender legislation say they have plenty of ammunition. Last week, the LGBTQ group Freedom for All Americans unveiled a joint statement signed by more than 55 major companies, including Facebook, Pfizer, and Dell, against the latest wave of anti-LGBTQ state legislation, including bills targeting transgender youth.
Oakley added other organizations have issued statements contributing to the fight against state bills, such as the American Academy of Pediatrics, the American Association of Child & Adolescent Psychiatry, teachers and school counselors associations.
"It's really great when we can have a group of professionals who are experts in the issues, who are willing to speak out against these bills in the beginning, but for some of these really big bills that are really big threats, it does take time to generate enough pressure that the legislators have to reconsider their choices," Oakley said.
Other states have advanced or considered similar measures, including Alabama. More than 60 bills have been filed in 30 states to directly target transgender people, including 20 bills specifically aimed at transgender kids in sports. The Utah House last month approved an anti-transgender sports bill, but the measure stalled out in Senate committee.
Even the U.S. Senate has contributed to the measures against transgender youth in sports. Prior to Senate approval of President Biden's coronavirus relief package, Sen. Tommy Tuberville (R-Ala.) proposed an amendment that would have defunded schools and universities that allow biological boys in women's athletics, essentially barring transgender girls. The measure was defeated in a 49-50 vote requiring 60 votes for passage, but won support from senators on both sides of the aisle, including Sens. Joe Manchin (D-W.Va.) and Susan Collins (R-Maine).
To be sure, not all the measures targeting LGBTQ people in state legislatures are related to sports. The Alabama Senate has passed legislation now pending before the House that would criminalize transition-related care with a punishment of up to 10 years in prison for doctors. The South Dakota Legislature has sent legislation to the governor's desk mirroring the federal Religious Freedom Restoration Act critics say amounts to a religious refusal for LGBTQ people to the governor's desk. The Montana Senate has passed bills inhibiting the ability of transgender people to change their gender marker on birth certificates and a religious freedom bill, which are now pending before the House.
Joanna Hoffman, a spokesperson for the LGBTQ group Athlete Ally, made a plea for state legislatures to abandon efforts to restrict transgender kids' access to sports when asked by the Blade about any efforts to reach out to sport organizations to condemn the proposals.
"Transgender girls and women never have been a threat to girls and women's sports," Hoffmam said. "In fact, in states where transgender athletes are able to compete, participation is stronger for all girls. Every person deserves to have their life changed for the better through sports, and we need voices in power to join us in speaking out for sports to truly be safe, welcoming and inclusive for all."
Athlete Ally announced Wednesday that at least 545 National Collegiate Athletic Association student athletes sent a letter to the NCAA Board of Governors calling for the NCAA to uphold its nondiscrimination policy and publicly refuse to host championships in states with bans against trans athletes.
TERFs newly energized in pushing for transgender exclusion
Meanwhile, groups opposing transgender non-discrimination in the name of women's rights, which critics are calling "TERFs" or trans-exclusionary radical feminists, appear to be finding new energy — both at the grassroots and grass tops levels — in supporting anti-trans bills and opposition to the Equality Act, legislation before Congress that would expand the prohibition on anti-LGBTQ discrimination under federal law.
At the same time as athletic groups are reluctant to speak out against the bills, athletes like Martina Navratilova, booted from Athlete Ally for opposing transgender girls, are calling for an exemption under Biden's executive order for women's sports.
Among them is Women's Human Rights Campaign, which appears to draw its name as a parody on the nation's leading LGBTQ group, and held a march in Washington, D.C. on Monday against the executive order Biden signed against anti-LGBTQ discrimination on the first day of his presidency.
Handling pool duty for the White House press corps on Monday, the Blade witnessed around two-dozen protesters near the Washington Monument holding up signs against the Equality Act and shouting an indiscernible chant as Biden's motorcade passed that day en route to a VA medical center. The protesters remained near the White House upon Biden's return trip. One held up a sign reading, "The Equality Act makes women second-class citizens."
The efforts appear to be part of a coordinated campaign by Republicans to make inroads with suburban women, as reported by Politico, by stoking fears about transgender rights. The loss of support from suburban women is widely seen as playing a key role in Trump's defeat in the 2020 election after having contributed to his win in 2016.
Oakley said the rise of groups that oppose transgender inclusion in the name of LGBTQ rights are evidence of an "unholy alliance" between women and conservative groups that oppose LGBTQ rights, such as Alliance Defending Freedom and The Heritage Foundation.
"I do think that they are joining forces, and I think that has to do with them having at this point a common purpose, which is excluding, harming and scapegoating trans people for many of the real issues that face women," Oakley said.
Florida House committee passes "Don't Say Gay" bill
Equality Florida quickly condemned the measure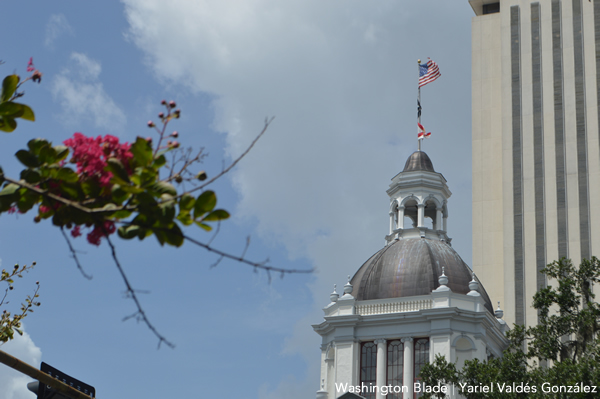 The Republican majority Florida House Education and Employment Committee on Thursday passed House Bill 1557, the Parental Rights in Education bill, colloquially referred to as the "Don't Say Gay" bill advancing the measure to the full House.
HB 1557 and its companion bill, Senate Bill 1834, would ban classroom discussions about sexual orientation and gender identity in schools, erasing LGBTQ identity, history, and culture — as well as LGBTQ students themselves.
The bill also has provisions that appear to undermine LGBTQ support in schools and include vague parental notification requirements which could effectively "out" LGBTQ-identifying students to their parents without their consent.
"The Trevor Project's research has found that LGBTQ youth who learned about LGBTQ issues or people in classes at school had 23 percent lower odds of reporting a suicide attempt in the past year. This bill will erase young LGBTQ students across Florida, forcing many back into the closet by policing their identity and silencing important discussions about the issues they face," said Sam Ames, director of advocacy and government affairs at the Trevor Project. "LGBTQ students deserve their history and experiences to be reflected in their education, just like their peers."
In an email to the Los Angeles Blade, Brandon J. Wolf, the press secretary for Equality Florida noted; "Governor DeSantis' march toward his own personal surveillance state continues. Today, the Don't Say Gay bill, a piece of legislation to erase discussion of LGBTQ people from schools in Florida, passed its first committee and became another component of an agenda designed to police us in our classrooms, doctor's offices, and workplaces. Make no mistake — LGBTQ people are your neighbors, family members, and friends. We are a normal, healthy part of society and we will not be erased."
This will kill kids, @RonDeSantisFL. You are purposefully making your state a harder place for LGBTQ kids to survive in. In a national survey (@TrevorProject), 42% of LGBTQ youth seriously considered attempting suicide last year. Now they can't talk to their teachers? https://t.co/VtfFLPlsn3

— Chasten Buttigieg (@Chasten) January 20, 2022
The Trevor Project's 2021 National Survey on LGBTQ Youth Mental Health found that more than 42 percent of LGBTQ youth seriously considered attempting suicide in the past year, including more than half of transgender and non-binary youth.
According to a recent poll conducted by Morning Consult on behalf of The Trevor Project, 85 percent of transgender and non-binary youth — and two-thirds of all LGBTQ youth (66 percent) — say recent debates about state laws restricting the rights of transgender people have negatively impacted their mental health.
When asked about proposed legislation that would require schools to tell a student's parent or guardian if they request to use a different name/pronoun or if they identify as LGBTQ at school, 56 percent of transgender and non-binary youth said it made them feel angry, 47 percent felt nervous and/or scared, 45 percent felt stressed, and more than 1 in 3 felt sad.
If you or someone you know needs help or support, the Trevor Project's trained crisis counselors are available 24/7 at 1-866-488-7386, via chat at TheTrevorProject.org/Get-Help, or by texting START to 678678.
NCAA adopts new policy amid fervor over transgender athletes
Sport-by-sport approach requires certain levels of testosterone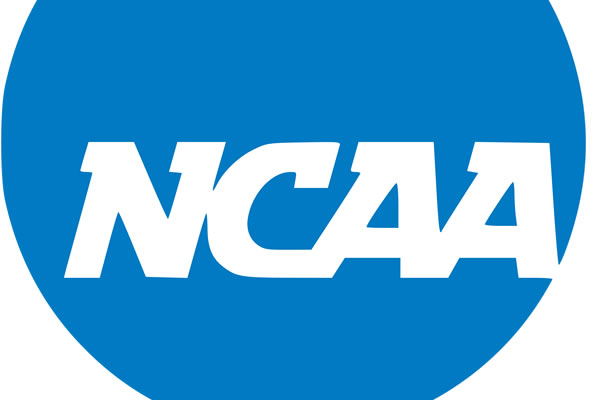 The National Collegiate Athletic Association has announced it has adopted new procedures on competition of transgender athletes, creating a "sport-by-sport" approach that also requires documentation of testosterone levels across the board amid a fervor of recently transitioned swimmers breaking records in women's athletics.
The NCAA said in a statement its board of governors voted on Wednesday in support of the "sport-by-sport" approach, which the organization says "preserves opportunity for transgender student-athletes while balancing fairness, inclusion and safety for all who compete."
Although the policy defers to the national governing bodies for individual sports, it also requires transgender athletes to document sport-specific testosterone levels beginning four weeks before their sport's championship selections. The new policy, which consistent with rules for the U.S. Olympics, is effective 2022, although implementation is set to begin with the 2023-24 academic year, the organization says.
John DeGioia, chair of the NCAA board and Georgetown president, said in a statement the organization is "steadfast in our support of transgender student-athletes and the fostering of fairness across college sports."
"It is important that NCAA member schools, conferences and college athletes compete in an inclusive, fair, safe and respectful environment and can move forward with a clear understanding of the new policy," DeGioia said.
More specifically, starting with the 2022-23 academic year, transgender athletes will need to document sport-specific testosterone levels beginning four weeks before their sport's championship selections, the organizational. These athletes, according to the NCAA, are also required to document testosterone levels four weeks before championship selections.
In terms of jurisdiction, the national governing bodies for individual sports are charged determines policies, which would be under ongoing review and recommendation by the NCAA, the organizational says. If there is no policy for a sport, that sport's international federation policy or previously established International Olympics Committee policy criteria would be followed.
The NCAA adopts the policy amid controversy over University of Pennsylvania swimmer Lia Thomas smashing records in women's swimming. Thomas, which once competed as a man, smashed two national records and in the 1,650-yard freestyle placed 38 seconds ahead of closest competition. The new NCAA policy appears effectively to sideline Thomas, who has recently transitioned and unable to show consistent levels of testosterone.
Prior to the NCAA announcement, a coalition of 16 LGBTQ groups, including the Human Rights Campaign and Athlete Ally, this week sent to a letter to the collegiate organization, urging the organizations strengthen non-discrimination protections as opposed to weakening them. The new policy, however, appears to head in other direction, which the LGBTQ groups rejected in the letter.
"While decentralizing the NCAA and giving power to conferences and schools has its benefits, we are concerned that leaving the enforcement of non-discrimination protections to schools will create a patchwork of protections rather than a comprehensive policy that would protect all athletes, no matter where they play," the letter says. "This would be similar to the patchwork of non-discrimination policies in states, where marginalized groups in some states or cities are protected while others are left behind by localities that opt not to enact inclusive policies."
JoDee Winterhof, vice president of policy and political affairs for the Human Rights Campaign, said in a statement after the NCAA announcement the new policy was effectively passing the buck.
"If the NCAA is committed to ensuring an environment of competition that is safe, healthy, and free from discrimination, they cannot dodge the question of how to ensure transgender athletes can participate safely," Winterhof said. "That is precisely why we and a number of organizations across a wide spectrum of advocates are urging them to readopt and strengthen non-discrimination language in their constitution to ensure the Association is committed to enforcing the level playing field and inclusive policies they say their values require. Any policy language is only as effective as it is enforceable, and with states passing anti-transgender sports bans, any inclusive policy is under immediate threat. We are still reviewing the NCAA's new policy on transgender inclusion and how it will impact each and every transgender athlete."
Transgender rights group's Los Angeles office receives bomb threat
[email protected] Coalition evacuated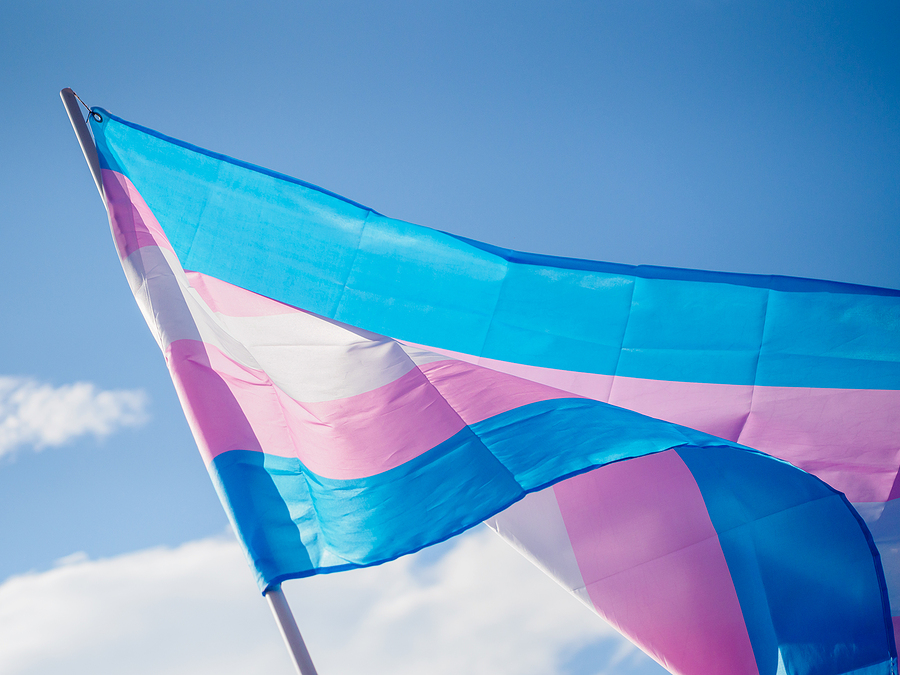 A bomb threat was phoned in Wednesday afternoon to the Wilshire Boulevard Koreatown offices of the [email protected] Coalition, Bamby Salcedo, the president and CEO of the non-profit organization told the Los Angeles Blade.
According to Salcedo, an unidentified male caller told the staff person who answered at approximately 3 p.m., while delivering the threat said; "You're all going to die." The staff immediately evacuated everyone from their offices and then contacted the Los Angeles Police Department for assistance.
Officers, specialists and detectives from the Rampart Division of the LAPD responded and swept the building. A spokesperson for the LAPD confirmed that the incident is under active investigation but would make no further comment.
On a Facebook post immediately after the incident the non-profit wrote; "To ensure the safety of our clients and staff members, we ask that you please NOT come to our office."
In a follow-up post, Salcedo notified the organization and its clientele that the LAPD had given the all-clear and that their offices would resume normal operations Thursday at 9:00 a.m. PT.
"Thank you for your messages and concern for our staff and community," Salcedo said.
"No amount of threats can stop us from our commitment to the TGI community," she added.
The [email protected] Coalition was founded in 2009 by a group of transgender and gender non-conforming and intersex (TGI) immigrant women in Los Angeles as a grassroots response to address the specific needs of TGI Latino immigrants who live in the U.S.
Since then, the agency has become a nationally recognized organization with representation in 10 different states across the U.S. and provides direct services to TGI individuals in Los Angeles.
In 2015, the [email protected] Coalition identified the urgent need to provide direct services to empower TGI people in response to structural, institutional, and interpersonal violence, and the Center for Violence Prevention and Transgender Wellness was born.
Since then, the organization has secured funding from the state and local government sources as well as several private foundations and organizations to provide direct services to all TGI individuals in Los Angeles County.
The [email protected] Coalition's primary focus is to change the landscape of access to services for TGI people and provide access to comprehensive resource and services that will improve the quality of life of TGI people.