March 26, 2021 at 9:16 pm EDT | by Philip Van Slooten
Mara Keisling to step down as NCTE executive director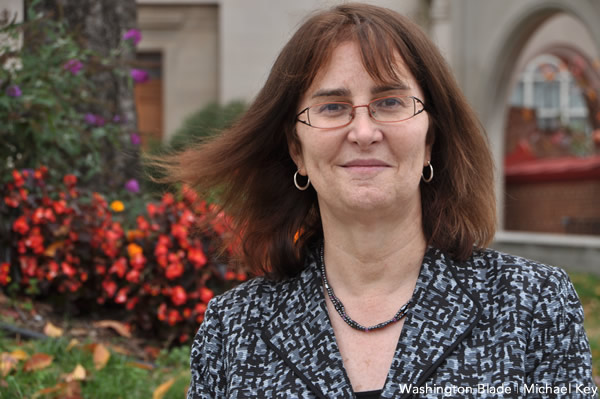 The National Center for Transgender Equality on Friday announced long-time executive director Mara Keisling will step down this summer.
The group selected current Deputy Executive Director Rodrigo Heng-Lehtinen, a Latino trans man, to succeed Keisling, who founded NCTE in 2003.
"After nearly two decades at the helm of the National Center for Transgender Equality, I'm excited to have Rodrigo succeed me. Rodrigo is a talented leader and champion committed to the cause of equity and inclusion," said Keisling in a press release on Friday. "Our work is now as important as ever as we look to pass the Equality Act, fight for transgender youth, and end all forms of disrespect, discrimination, and violence that hold transgender people back."
NCTE in 2019 lost more than half of its staff amid contentious union negotiations. Keisling herself has faced allegations of racism.
Heng-Lehtinen has served in his role as NCTE's deputy executive director for nearly two years. And during that time he has led the organization's diversity, equity and inclusion initiatives and helped in its efforts to advance trans rights at the federal and state levels.
"Mara had the vision and the persistence to create this amazing organization," Heng-Lehtinen told the Washington Blade on Friday during a telephone interview. "I think that today a lot of us can take for granted that there is a NCTE, but when Mara created it back in 2003, members of Congress would not take a meeting with her because she was talking about trans rights. Now we are actively working with congressional allies to improve things."
He told the Blade he was proud of the diversity that Keisling brought as a trans woman to the organization and he encourages the inclusion of more diverse voices at all levels as the group moves forward.
"We completely overhauled our hiring process to make it as informed as we could," he said. "And we ended up with a very diverse team. I think that's going to improve our advocacy in messaging and tactics to really improve things for trans people."
Heng-Lehtinen said for him diversity is more than just organizational or political, it's personal.
His mother is former Rep. Ileana Ros-Lehtinen (R-Fla.), the first Cuban American and Latina woman elected to Congress. Heng-Lehtinen said his heritage helped shape him to assume this new role and the challenges ahead.
"Among the immigrant community there is an idea that being trans doesn't happen in the country we come from," he explained. "That it is only in America and that it is only in English."
Heng-Lehtinen, who is bilingual and identifies as biracial because his father is a white American, said while his mother has been very supportive and affirming of his identity, he can understand trans people of color who often have very different experiences from white people in the trans community. Heng-Lehtinen told the Blade that progress on trans issues has been uneven with the white trans community sometimes seeing advances while the trans community of color faces backlash, setbacks and violence.
"As much as we have been advancing on trans rights, when we talk about backlash, some people feel the backlash more than others," Heng-Lehtinen explained. "Some are harmed more than others. This is part of why so many Black and Latina trans women of color are being murdered at record rates. They are in more vulnerable situations to begin with."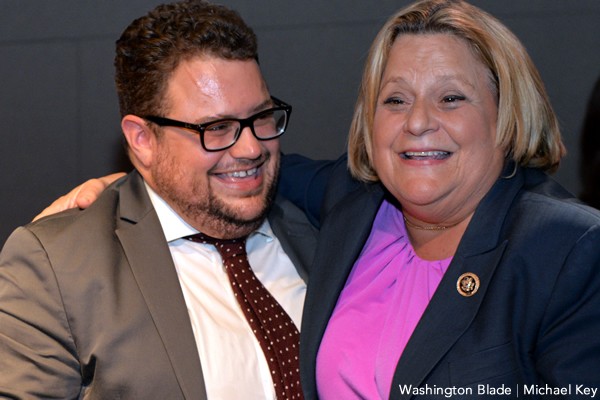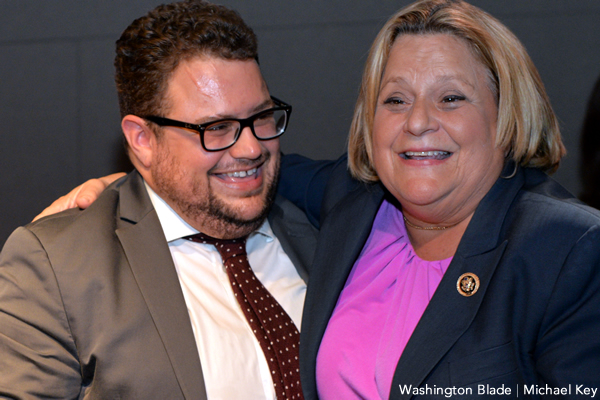 Heng-Lehtinen said he wants to continue Keisling's legislative advocacy work, but wants to collaborate with more organizations of color and local groups that could benefit from NCTE's resources.
"We've excelled with working with government agencies and government officials to get things done," Heng-Lehtinen said. "Where we can improve is in field organizing. The goal is to mobilize people to take action. That's the missing ingredient, motivating everyday people to get involved."
Though he admitted this wasn't going to be achieved overnight, he felt encouraged by his predecessor's successes and by highly visible wins. These include this week's confirmation of Dr. Rachel Levine as assistant secretary of health.
Levine is the first trans person the U.S. Senate has confirmed.
"She's not there to be the trans advisor to the White House," Heng-Lehtinen said of Levine's confirmation. "She is there to end the pandemic that is hurting every single person in the U.S. She was nominated and confirmed not because she's trans, but because of her track record."
Heng-Lehtinen said this is the sort of visibility that will eventually help overcome the backlash against trans rights because "it is about the humanity of trans people." The incoming executive director added he is very appreciative of the legacy Keisling leaves behind, not only in the organization but in his life as a trans person.
"I am grateful because I'm trans," Heng-Lehtinen said. "I was able to update my driver's license fairly easily because of Mara's work. She made that happen."