March 26, 2021 at 10:31 pm EDT | by Philip Van Slooten
Equality Virginia urges Northam to amend HIV decriminalization bill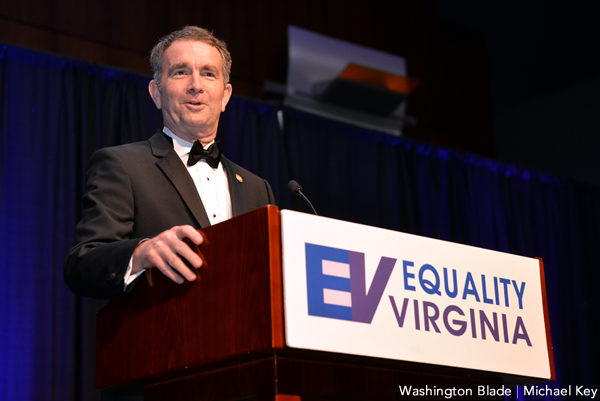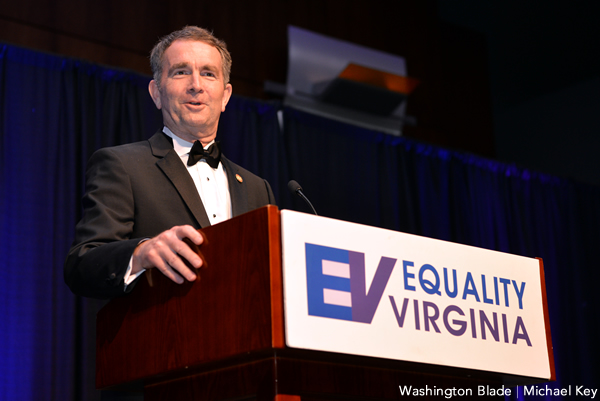 Equality Virginia is calling for Gov. Ralph Northam to remove the felony penalty in a bill that would decriminalize HIV in the state.
"The passed version of the bill unfortunately includes a felony penalty, which means that Virginians living with HIV — including LGBTQ Virginians — could be penalized for up to five years in prison simply because of their HIV diagnosis," Equality Virginia Executive Director Vee Lamneck said in an email to supporters.
Equality Virginia is calling on Northam to reduce the felony penalty to a misdemeanor through an amendment prior to signing. The LGBTQ advocacy group views the bill's current version as contributing to "racial injustice."
"Virginia needs to be more equitable and racially just," Lamneck urged supporters. "So we need your help to ensure that SB 1138 is signed into law without a felony penalty."
Senate Bill 1138, introduced by state Sens. Mamie Locke (D-Hampton) and Jennifer McClellan (D-Richmond), would remove HIV from a list of "infectious biological substances" under the infected sexual battery section of the state code and replaces it with "sexually transmitted infection."
The Virginia Senate voted to lower the penalty for HIV sexual transmission from a felony to a misdemeanor. The House of Delegates, however, sided with opponents and voted to keep the felony punishment in place.
The language in this section was changed, but not the penalty.
Centers for Disease Control and Prevention guidance states HIV criminalization laws are outdated and did not reflect over 30 years of research or understanding regarding transmission. The CDC also states that Virginia as of 2020 is one of 37 states with outdated HIV criminalization laws still in effect.
Deirdre Johnson, co-founder of Ending Criminalization of HIV and Overincarceration in Virginia, known as ECHO VA, wrote in a February op-ed in the Richmond Free Press that laws criminalizing HIV transmission are "discriminatory and disproportionately impact Black, Latinx, Indigenous and other communities of color and LGBTQ+ individuals."
"It's critical lawmakers remove the felony penalty and reduce it to a misdemeanor," Johnson wrote. "Which means we still have the tools to prosecute an intention to transmit, while ensuring that Virginians living with HIV can safely access health care and prevention services without fear of prosecution."
In her op-ed, Johnson told a personal story of her experience as an HIV-positive mother who worried about transmitting the virus to her unborn child. Though her child was delivered without the virus, she found herself facing a new fear.
"Before giving birth, I moved from Texas to Alexandria and discovered something else: My HIV status was criminalized in Virginia," she disclosed. "Currently, Virginia law subjects people living with HIV to prosecution and punishment by criminalizing potential exposure, non-disclosure or potential transmission of HIV."