Anticipation builds amid delay: Will Biden name LGBTQ ambassadors?
United States has never had lesbian woman, trans person as envoy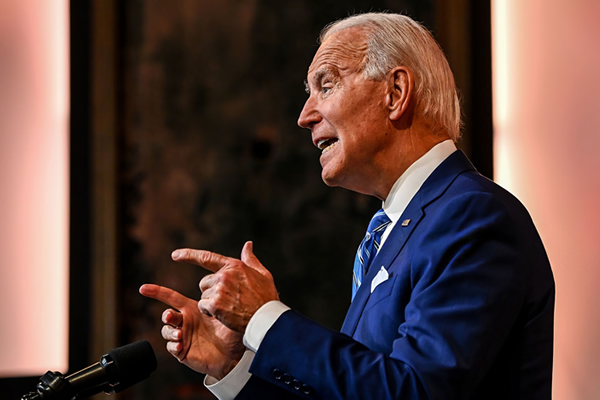 More than 100 days into his presidency, President Biden has yet to name picks for a multitude of ambassadorial positions in a delay unusual for a presidency at this stage, raising questions about whether he'll miss an opportunity to exhibit America's LGBTQ community overseas through the appointment of the first-ever lesbian and transgender person as ambassadors.
Many of these ambassadorial vacancies, which complement the diplomatic corps of the U.S. government to serve as a representation of American diversity overseas, are in key positions. Nearly 90 ambassadorial positions, including sought-after posts in Israel, the United Kingdom, Mexico, Italy and China, remain vacant according to an April article in USA Today.
The delay in ambassadorial appointments appears to come from pressure on Biden to refrain from the traditional practice of naming donors who bundled for his presidential campaign to the prestigious posts as opposed to foreign policy experts. Biden declined during his campaign to commit to refusing to reward donors with ambassadorial appointments, but the issue has taken hold in progressive circles.
On the other hand, many donors and bundlers for Biden's presidential campaign were LGBTQ people, who would reasonably expect an ambassadorial appointment as a reward for helping get Biden to the White House.
White House Press Secretary Jen Psaki, under questioning from the Washington Blade on Tuesday on whether Biden is missing an opportunity to name lesbian and transgender ambassadors in historic firsts, urged patience.
"Given we haven't named many ambassadors quite yet — and we hope to soon; stay tuned — certainly the president looks to ensuring that the people representing him, not just in the United States, but around the world, represent the diversity of the country, and that certainly includes people who are LGBTQ, members of the transgender community," Psaki said.
Asked to clarify her definition of "soon" in this context — whether it means days, weeks, or months — Psaki declined to provide a more definite timeline.
"I think it depends on when the president makes some decisions," Psaki said. "And he'll continue to consider a range of options for a lot of the positions that are out there and still remain vacant."
At the same time, Psaki made a point to commend the work of Foreign Service officers at the State Department with whom Biden has sought to restore trust after years of scorn from former President Trump.
"I will say, having served at the State Department for a couple of years, there are incredible career service employees who are serving in these embassies around the world who are representing the United States and our values." Psaki said. "That continues to be the case, but, of course, we're eager to have ambassadors in place and confirmed to represent the president and the vice president and the United States."
The appointment of members of the LGBTQ community to ambassadorships has a significant place in the movement's history. In 1998, Jim Hormel became the first openly gay person to serve as U.S. ambassador after being named U.S. ambassador to Luxembourg. But the victory came after a struggle when anti-gay senators, including the late Jesse Helms, refused to confirm Hormel explicitly because he's gay. President Clint0n ended up appointing Hormel as an ambassador through a recess appointment, which averted the need for Senate confirmation.
Presidents regardless of party have achieved historic firsts with the appointment of openly gay men as ambassadors. Michael Guest in the George W. Bush administration was confirmed as U.S. ambassador to Romania, making him the first openly gay person to obtain Senate confirmation for an ambassadorship. Former President Obama over the course of two terms appointed a record seven openly gay men as ambassadors, including John Berry as U.S. ambassador to Australia and Daniel Baer as U.S. ambassador to the Organization for Security & Cooperation in Europe.
Richard Grenell, named by President Trump as U.S. ambassador to Germany, currently has the distinction of being the openly gay person with the most prestigious ambassadorial appointment. Consistent with his reputation as a firebrand on social media, Grenell hit Germany hard as ambassador to compel the G-5 country to meet its military spending obligations as a NATO partner. Grenell has something to show for his efforts: The country began to spend closer to 2 percent of its GDP on defense.
And yet for all these appointments, no president has ever named an open lesbian or trans woman for a position as U.S. ambassador, an oversight that stands out after the rapid progress on LGBTQ rights in recent years. At a time when transgender rights are in focus amid anti-trans attacks in state legislatures, the appointment of an openly transgender ambassador would also send a signal of solidarity with the transgender community.
There's no indication Biden won't appoint an LGBTQ person for a position as U.S. ambassador, which could be an easy achievement from him with the LGBTQ community, but the delay raises questions on whether or not they will happen, in addition to keeping the diplomatic corps from being fully staffed and functional.
Moreover, the position of LGBTQ international liaison at the State Department, a position Biden campaigned on filling after Trump let the position remain vacant, remains unfilled. During the Obama years, Randy Berry served in that role and travelled internationally to work with LGBTQ groups overseas and demonstrate U.S. solidarity with them.
It's unclear why the international LGBTQ liaison position continues to remain vacant within the Biden administration. A State Department spokesperson referred the Blade on Wednesday back to the White House on potential LGBTQ ambassadorial appointments or the international LGBTQ liaison role.
To be sure, Biden has made several key LGBTQ appointments in the limited time in his presidency. Among them are Pete Buttigieg as transportation secretary, making him the first-ever openly gay person to win Senate confirmation for a Cabinet-level role, and Rachel Levine as assistant secretary of health, which made her the first openly transgender person to win Senate confirmation for any presidential appointment.
In the past few weeks alone, Biden has signaled he'd name openly lesbian and transgender people to high-ranking civilian positions at the Defense Department. Brenda Sue Fulton, a lesbian activist who fought to repeal "Don't Ask, Don't Tell" and the transgender military ban, got the nod as assistant secretary of defense for manpower and reserve affairs, while Shawn Skelly, a transgender national security expert who served in the Air Force for 20 years as a Naval Flight Officer, obtained the nod to become assistant secretary of defense for readiness. Meanwhile, Gina Ortiz Jones, a lesbian Iraq war veteran who twice ran to represent Texas' 23rd congressional district, was nominated to become Air Force under secretary.
Even the State Department itself has a person from the LGBTQ community serving as its public face. Ned Price, who conducts daily briefings with the media as State Department spokesperson, is the first openly gay person to serve in that prominent position.
The LGBTQ Victory Institute, which at the start of the Biden administration had signaled the appointment of a lesbian, transgender person and LGBTQ person of color as U.S. ambassadors were among its goals, expressed confidence Biden would name these appointments in due time.
"President Biden will roll out his picks for ambassadorships over the next few months and it presents an incredible opportunity to choose diverse and groundbreaking LGBTQ nominees," said Ruben Gonzales, executive director of the LGBTQ Victory Institute. "As President Biden has already made history with the number of LGBTQ women and transgender people he has nominated for Senate-confirmed positions, we predict this commitment to LGBTQ diversity will continue when ambassadors are nominated. The impact of our first LGBTQ women ambassadors, first LGBTQ ambassadors of color and first trans ambassadors would be enormous – an impact not lost on the Biden administration."
New Supreme Court term includes critical LGBTQ case with 'terrifying' consequences
Business owner seeks to decline services for same-sex weddings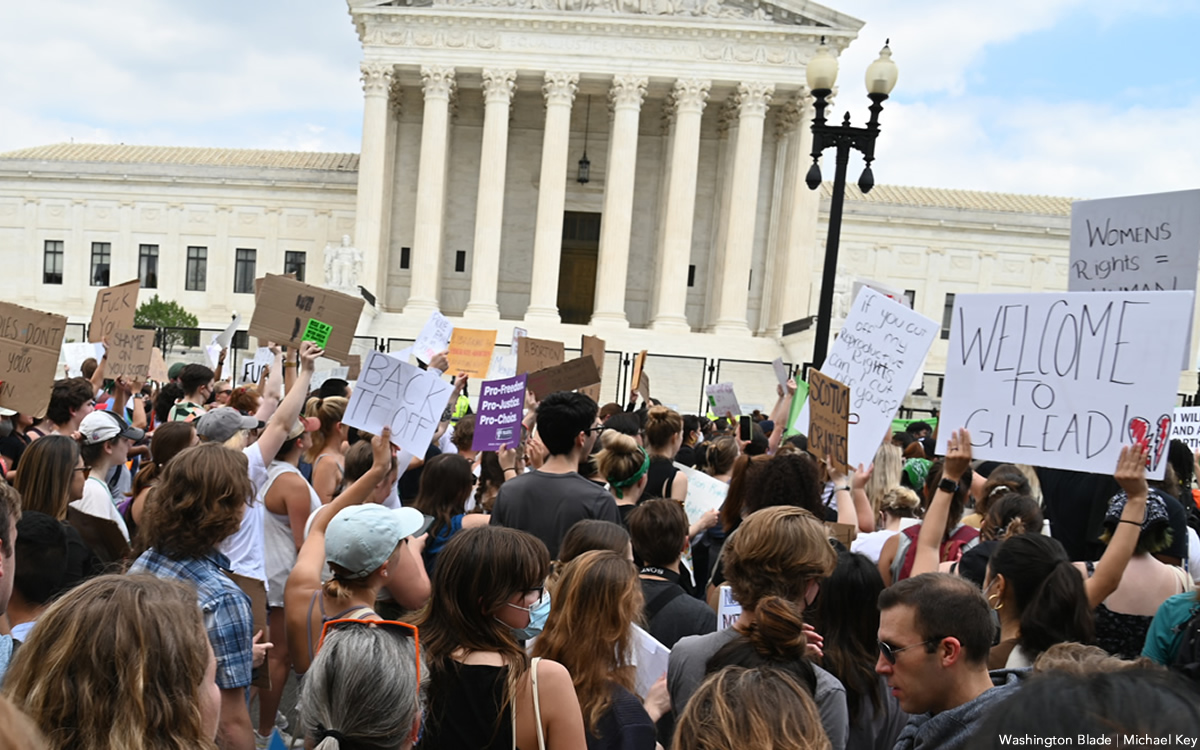 The U.S. Supreme Court, after a decision overturning Roe v. Wade that still leaves many reeling, is starting a new term with justices slated to revisit the issue of LGBTQ rights.
In 303 Creative v. Elenis, the court will return to the issue of whether or not providers of custom-made goods can refuse service to LGBTQ customers on First Amendment grounds. In this case, the business owner is Lorie Smith, a website designer in Colorado who wants to opt out of providing her graphic design services for same-sex weddings despite the civil rights law in her state.
Jennifer Pizer, acting chief legal officer of Lambda Legal, said in an interview with the Blade, "it's not too much to say an immeasurably huge amount is at stake" for LGBTQ people depending on the outcome of the case.
"This contrived idea that making custom goods, or offering a custom service, somehow tacitly conveys an endorsement of the person — if that were to be accepted, that would be a profound change in the law," Pizer said. "And the stakes are very high because there are no practical, obvious, principled ways to limit that kind of an exception, and if the law isn't clear in this regard, then the people who are at risk of experiencing discrimination have no security, no effective protection by having a non-discrimination laws, because at any moment, as one makes their way through the commercial marketplace, you don't know whether a particular business person is going to refuse to serve you."
The upcoming arguments and decision in the 303 Creative case mark a return to LGBTQ rights for the Supreme Court, which had no lawsuit to directly address the issue in its previous term, although many argued the Dobbs decision put LGBTQ rights in peril and threatened access to abortion for LGBTQ people.
And yet, the 303 Creative case is similar to other cases the Supreme Court has previously heard on the providers of services seeking the right to deny services based on First Amendment grounds, such as Masterpiece Cakeshop and Fulton v. City of Philadelphia. In both of those cases, however, the court issued narrow rulings on the facts of litigation, declining to issue sweeping rulings either upholding non-discrimination principles or First Amendment exemptions.
Pizer, who signed one of the friend-of-the-court briefs in opposition to 303 Creative, said the case is "similar in the goals" of the Masterpiece Cakeshop litigation on the basis they both seek exemptions to the same non-discrimination law that governs their business, the Colorado Anti-Discrimination Act, or CADA, and seek "to further the social and political argument that they should be free to refuse same-sex couples or LGBTQ people in particular."
"So there's the legal goal, and it connects to the social and political goals and in that sense, it's the same as Masterpiece," Pizer said. "And so there are multiple problems with it again, as a legal matter, but also as a social matter, because as with the religion argument, it flows from the idea that having something to do with us is endorsing us."
One difference: the Masterpiece Cakeshop litigation stemmed from an act of refusal of service after owner, Jack Phillips, declined to make a custom-made wedding cake for a same-sex couple for their upcoming wedding. No act of discrimination in the past, however, is present in the 303 Creative case. The owner seeks to put on her website a disclaimer she won't provide services for same-sex weddings, signaling an intent to discriminate against same-sex couples rather than having done so.
As such, expect issues of standing — whether or not either party is personally aggrieved and able bring to a lawsuit — to be hashed out in arguments as well as whether the litigation is ripe for review as justices consider the case. It's not hard to see U.S. Chief Justice John Roberts, who has sought to lead the court to reach less sweeping decisions (sometimes successfully, and sometimes in the Dobbs case not successfully) to push for a decision along these lines.
Another key difference: The 303 Creative case hinges on the argument of freedom of speech as opposed to the two-fold argument of freedom of speech and freedom of religious exercise in the Masterpiece Cakeshop litigation. Although 303 Creative requested in its petition to the Supreme Court review of both issues of speech and religion, justices elected only to take up the issue of free speech in granting a writ of certiorari (or agreement to take up a case). Justices also declined to accept another question in the petition request of review of the 1990 precedent in Smith v. Employment Division, which concluded states can enforce neutral generally applicable laws on citizens with religious objections without violating the First Amendment.
Representing 303 Creative in the lawsuit is Alliance Defending Freedom, a law firm that has sought to undermine civil rights laws for LGBTQ people with litigation seeking exemptions based on the First Amendment, such as the Masterpiece Cakeshop case.
Kristen Waggoner, president of Alliance Defending Freedom, wrote in a Sept. 12 legal brief signed by her and other attorneys that a decision in favor of 303 Creative boils down to a clear-cut violation of the First Amendment.
"Colorado and the United States still contend that CADA only regulates sales transactions," the brief says. "But their cases do not apply because they involve non-expressive activities: selling BBQ, firing employees, restricting school attendance, limiting club memberships, and providing room access. Colorado's own cases agree that the government may not use public-accommodation laws to affect a commercial actor's speech."
Pizer, however, pushed back strongly on the idea a decision in favor of 303 Creative would be as focused as Alliance Defending Freedom purports it would be, arguing it could open the door to widespread discrimination against LGBTQ people.
"One way to put it is art tends to be in the eye of the beholder," Pizer said. "Is something of a craft, or is it art? I feel like I'm channeling Lily Tomlin. Remember 'soup and art'? We have had an understanding that whether something is beautiful or not is not the determining factor about whether something is protected as artistic expression. There's a legal test that recognizes if this is speech, whose speech is it, whose message is it? Would anyone who was hearing the speech or seeing the message understand it to be the message of the customer or of the merchants or craftsmen or business person?"
Despite the implications in the case for LGBTQ rights, 303 Creative may have supporters among LGBTQ people who consider themselves proponents of free speech.
One joint friend-of-the-court brief before the Supreme Court, written by Dale Carpenter, a law professor at Southern Methodist University who's written in favor of LGBTQ rights, and Eugene Volokh, a First Amendment legal scholar at the University of California, Los Angeles, argues the case is an opportunity to affirm the First Amendment applies to goods and services that are uniquely expressive.
"Distinguishing expressive from non-expressive products in some contexts might be hard, but the Tenth Circuit agreed that Smith's product does not present a hard case," the brief says. "Yet that court (and Colorado) declined to recognize any exemption for products constituting speech. The Tenth Circuit has effectively recognized a state interest in subjecting the creation of speech itself to antidiscrimination laws."
Oral arguments in the case aren't yet set, but may be announced soon. Set to defend the state of Colorado and enforcement of its non-discrimination law in the case is Colorado Solicitor General Eric Reuel Olson. Just this week, the U.S. Supreme Court announced it would grant the request to the U.S. solicitor general to present arguments before the justices on behalf of the Biden administration.
With a 6-3 conservative majority on the court that has recently scrapped the super-precedent guaranteeing the right to abortion, supporters of LGBTQ rights may think the outcome of the case is all but lost, especially amid widespread fears same-sex marriage would be next on the chopping block. After the U.S. Tenth Circuit Court of Appeals ruled against 303 Creative in the lawsuit, the simple action by the Supreme Court to grant review in the lawsuit suggests they are primed to issue a reversal and rule in favor of the company.
Pizer, acknowledging the call to action issued by LGBTQ groups in the aftermath of the Dobbs decision, conceded the current Supreme Court issuing the ruling in this case is "a terrifying prospect," but cautioned the issue isn't so much the makeup of the court but whether or not justices will continue down the path of abolishing case law.
"I think the question that we're facing with respect to all of the cases or at least many of the cases that are in front of the court right now, is whether this court is going to continue on this radical sort of wrecking ball to the edifice of settled law and seemingly a goal of setting up whole new structures of what our basic legal principles are going to be. Are we going to have another term of that?" Pizer said. "And if so, that's terrifying."
Lesbian candidate trails by just 17 votes in Hyattsville Council race
Election board mum on whether all ballots are counted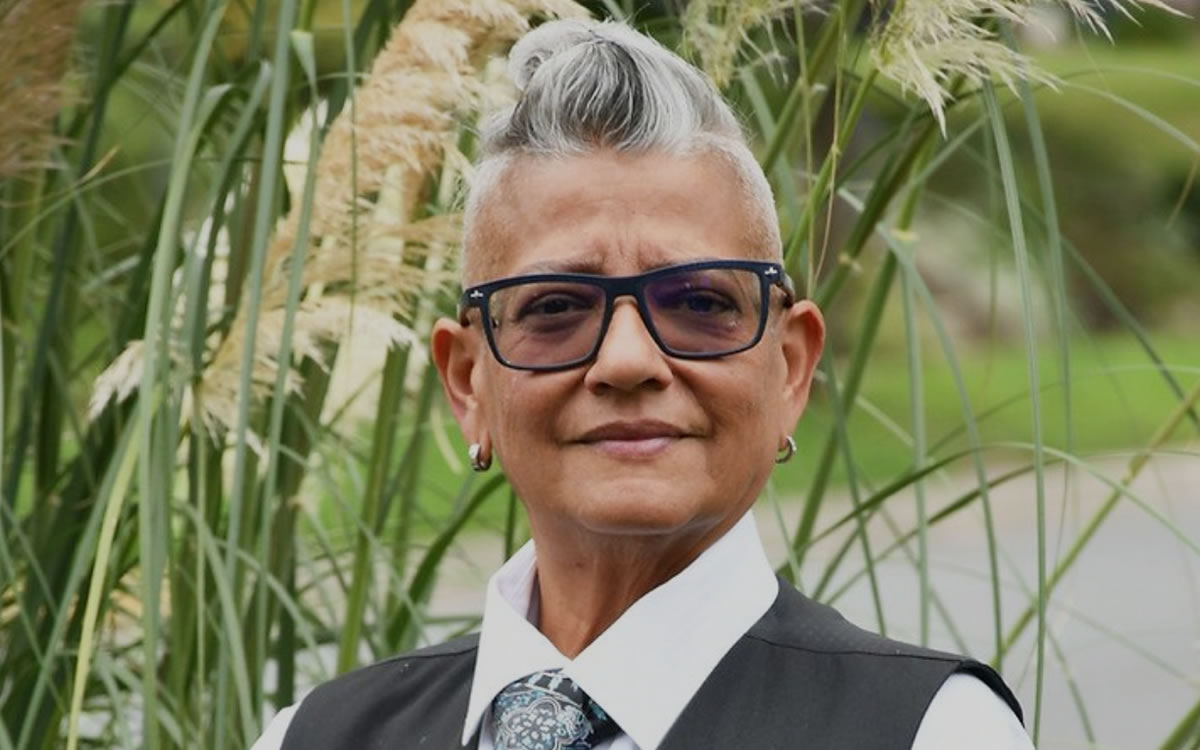 Lesbian activist and diversity consultant Lisbeth Melendez Rivera was behind her closet rival by just 17 votes on Tuesday night in a three-candidate special election to fill a vacant seat on the Hyattsville, Md., City Council.
In what it said were the unofficial results of the special election, the Hyattsville Board of Supervisors of Elections posted on its website that candidate Emily Strab had 280 votes, Melendez Rivera had 263 votes, and candidate Kelly Burello had 152 votes. Three votes were cast for write-in candidates, the election night posting said.
"Results are unofficial until certified by the Board of Supervisors of Election," the posting said. The certification was scheduled to take place at 1 p.m. Thursday, Oct. 6.
The online posting of the results did not say whether there were any outstanding votes from absentee or mail-in ballots. A spokesperson for the election board couldn't immediately be reached Tuesday night or Wednesday morning.
The Ward 2 seat on the 10-member Hyattsville Council in the Prince George's County suburban city became vacant when the incumbent Council member, Robert Croslin, won election as mayor.
Melendez Rivera currently operates BQN Consulting, a firm she created to provide support services related to organizing, training and capacity building, according to the firm's website. The website says that from 2014 to 2017 she served as Director of Latinx & Catholic Initiatives for the Human Rights Campaign, the D.C.-based national LGBTQ advocacy organization.
"I congratulated Emily," Melendez Rivera told the Washington Blade Wednesday morning.
"Have I said this is the end? No, because I want to wait until tomorrow at 1 to see the outcome," she said.
"What I know is everything that was available to them was counted as of 9:30 last night," she said, referring to the election board. "There is a process today. They will do a last check of the mail to see if anything was postmarked before 8 p.m. last night," Melendez Rivera said in referring to possible additional mail-in ballots.
Melendez Rivera said she portrayed herself as the most progressive of the three candidates running for the nonpartisan City Council seat in a city that many consider to be one of the most progressive jurisdictions in the Washington metro area. Residents starting at age 16 and non-citizen immigrants are allowed to vote in local elections.
Like Melendez Rivera, Strab, a former teacher and school administrator, and Burello, who has worked as a workplace diversity trainer, each expressed support for Hyattsville's diverse population, including racial minorities and immigrants.
The 698 total votes cast in the special election as of Tuesday night is considered a low turnout in the Ward 2 election district, which has a little over 2,000 registered voters.
This story will be updated when new information becomes available.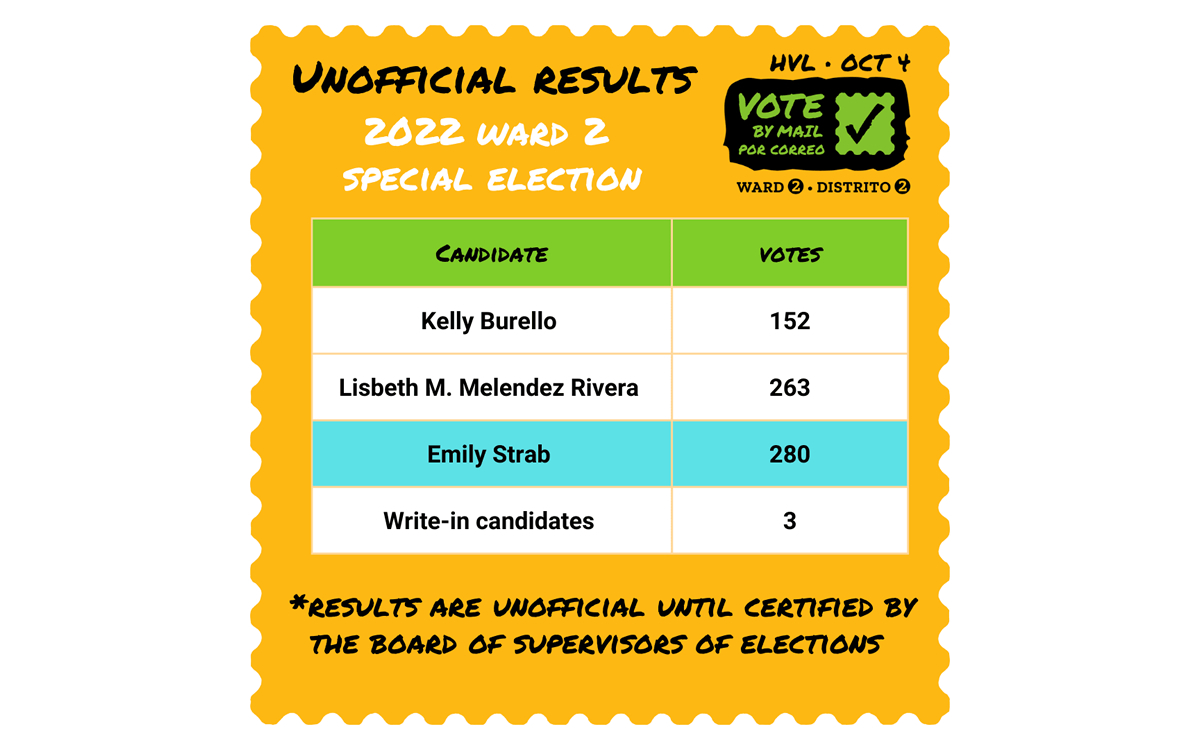 Gay ANC commissioner nominated for director of D.C. Office of ANCs
Confirmation hearing set for Oct. 12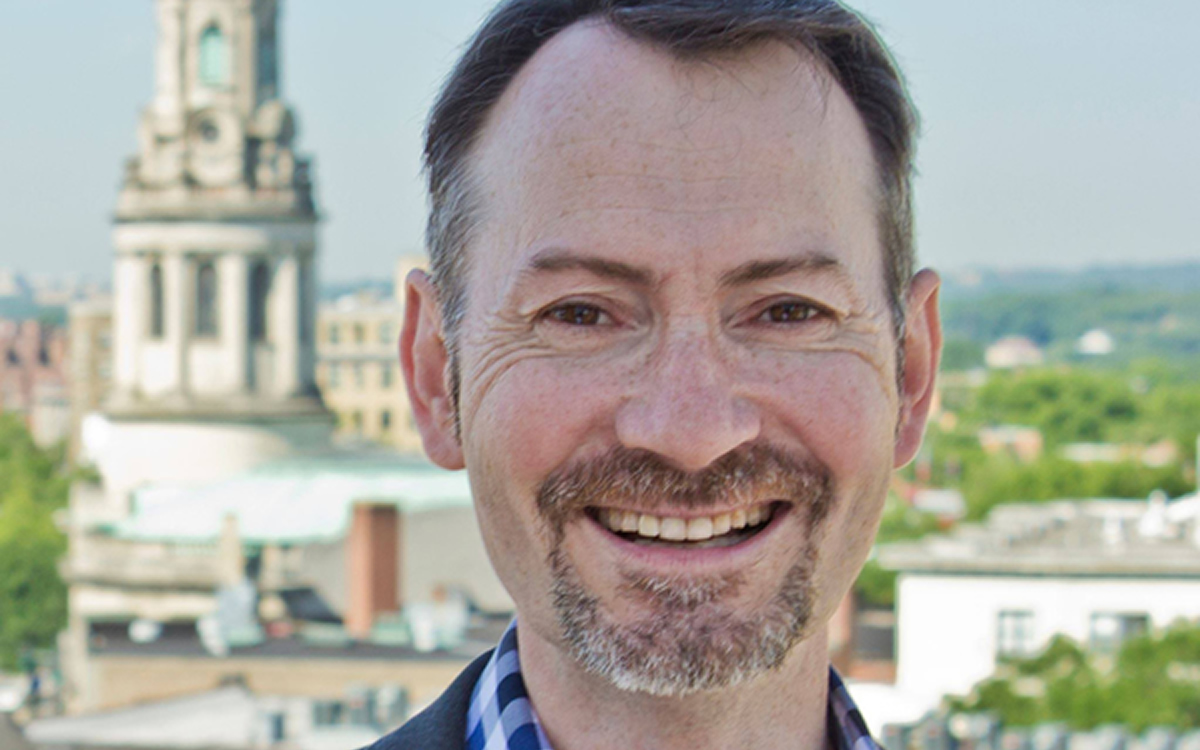 D.C. Council Chair Phil Mendelson (D-At-Large) on Sept. 19 introduced a resolution nominating gay law librarian and Ward 1 Advisory Neighborhood Commissioner Kent Boese to become executive director of the D.C. Office of Advisory Neighborhood Commissions.
The ANC Office director, who is nominated and confirmed by the Council, oversees the operations of the city's 40 ANCs, which consist of nearly 300 commissioners representing single member ANC districts located in neighborhoods throughout each of the city's eight wards.
Boese currently represents ANC Single Member District 1A08 in Ward 1.
Shawn Hilgendorf, staff director of the D.C. Council Committee on Government Operations and Facilities, which has jurisdiction over the Office of ANCs, said Mendelson nominated Boese for the Executive Director's position after the committee earlier this year accepted applications for the position and "interviewed a number of candidates."
The Council's Committee of the Whole, which is chaired by Mendelson, is scheduled to hold a confirmation hearing for Boese on Oct. 12, Hilgendorf said. The committee consists of all 13 members of the Council. If it approves Boese's nomination, as expected, the full Council is expected to then take a final vote on the resolution calling for Boese's appointment.
Boese is a former president of the D.C. Gertrude Stein Democratic Club, the city's largest local LGBTQ political group, which has since changed its name to the Capital Stonewall Democrats. In 2018, Boese ran unsuccessfully as a candidate for the Ward 1 D.C. Council seat in the Democratic primary.
A resumé for Boese submitted to the Council at the time of his nomination says he has worked since August 2008 as a law librarian, manager of technical services, and manager of library services for the D.C. law firm Wiley Rein.
"I'm honored & humbled by the confidence & support I've received from Chairman Mendelson during the selection process for a new Director of OANC," Boese wrote in a Twitter posting. "I'm excited to leverage my ANC experience & relationships to build stronger supports & new services for ANCs across DC."
Created under the city's Home Rule Charter in the 1970s, ANCs serve as non-partisan, unpaid bodies that advise city government agencies on a variety of issues impacting neighborhoods, including zoning, trash collection, liquor license approval, and public safety. Although D.C. government agencies make the final decisions on these issues, they are required to give "great weight" to the recommendations of the ANCs.
ANC commissioners are elected to two-year terms by the approximately 2,000 people who live in their Single Member Districts.
The director of the ANC Office oversees the administrative affairs, including the budgets, for all of the ANCs. The position became vacant last year when its longtime director Gottlieb Simon resigned. The Council appointed Schannette Grant as interim executive director while it conducted its search for a permanent director.