Real estate's occupational hazards
From being locked out to walking in on naked sellers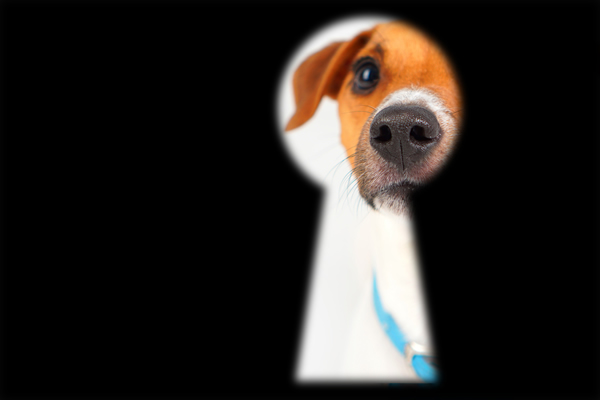 "You should write a book."
I hear that a lot from clients and friends when I tell a real estate story that most people wouldn't believe unless they had experienced something similar. My colleagues understand.
Most of us have stories about Cujo-like pets, lost keys and stubborn lockboxes and unusual things we have experienced in the industry. And lest we forget, what would any Great American Novel be without sex?
Showing instructions will often say, "Don't let the cat out." You will gingerly open the front door hoping the cat is not on alert waiting to escape as you go in the house. If the cat happens to get out despite your best efforts, the natural inclination is to get the cat and put it back in the house. If you are successful, one of two things will happen: first, you will have to stop at the drug store to purchase some Neosporin to dress your wounds or second, you may get a call from the seller's agent asking why there is an extra cat in the house.
Playing "find the lockbox" is a rewarding game we play, but like a mouse looking for the cheese, there can be dead ends and pitfalls. On one excursion, the box was yet to be found when my client and I spotted a gate to a rear door. We walked over, I pressed the gate latch, and we were in. Unfortunately, the lockbox wasn't to be found.
So, what do you do? You go back to the gate and press the latch to get out, right? Except some DIY-er has installed a one-way latch. Your client tries to call her mother, who is down the street in the car with the air conditioning on, listening to a Barry Manilow CD. Oops! Her phone is back in the car with Mom. You call the listing agent and get voicemail. You sit down on the concrete bench to think.
Concrete bench, you say? Yes, a 450-pound concrete bench, which we push over next to the gate. My client, who is taller than I, stands on it and I boost her over the top of the gate. Finally, we have completed our exit strategy! We never did get into the house.
You never know who you might find in a house either, especially since COVID-19 restricted the number of people who could be there during a showing to three. I'm sure that didn't count the vagrant who ran out the back door and left the gas burners he had been using for heat on or the construction workers who left their burger wrappings and half consumed shakes in the bedroom.
Agents can get pretty touchy when you lock them out during your 15-minute showing appointment (yes, that's a thing now). It gets worse when they find you on your knees with your butt in the air, using a wire hangar (sorry, Mommie Dearest) to try to pull a key up through a 1/8th inch space between deck boards on the front porch where you dropped it. (The owner ultimately came over with another key.)
Sometimes, you have to put your Sherlock Holmes cap on and search for a special feature that is listed on the fact sheet. "Storage near the front door" could actually be an elevator shaft that was never completed. And sometimes, you open a door to an eave in the attic and find your client's 9-year-old wide-eyed looking in and saying, "This must be where they play Dungeons and Dragons" as her mother drags her out of the room.
Many of us have run across the startled tenant or homeowner who doesn't get the notification about an appointment. We find them sleeping naked or simply hiding under the covers, flushing the toilet, taking a shower, or in the throes of passion. Despite my habit of calling out, "Real Estate" when opening a front door, sometimes they just can't hear me.
Years ago, I had a listing appointment with a man who, after keeping me waiting on the porch for 20 minutes, opened the door wearing nothing but a shower wrap and a soap-on-a-rope. I didn't bother to reschedule.
Then there was the geriatric nymphomaniac who proceeded to snort lines of cocaine from atop the marble countertop in the kitchen as we discussed selling her house while the pool boy hung out in the nearby cabana.
By the way, has anyone heard from him? I'll go check.
Valerie M. Blake is a licensed Associate Broker in D.C., Maryland, and Virginia with RLAH Real Estate. Call or text her at 202- 246-8602, email her via DCHomeQuest.com, or follow her on Facebook at TheRealst8ofAffairs.
The trendiest paint colors of 2021
Ultimate Gray, Illuminating, Urbane Bronze among year's hues.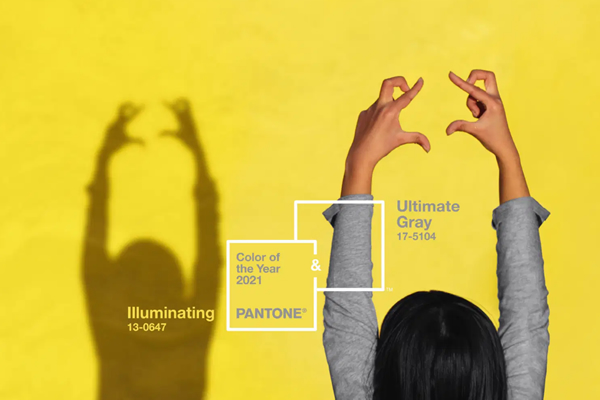 Last year, I decided to forego writing about the paint colors of the year, since many people in our vibrant community were out of work. Buying Farrow and Ball paint for $125 a gallon, it would seem, was not the first thing on their to-do lists.
So here we are in 2021 where the Pantone color of the year is…wait for it…Ultimate Gray.
Aren't we tired of gray yet? Sure, Pantone pairs it with an outrageously bright yellow called Illuminating, which I would have guessed was a blue-toned white had I not seen it online. The combination of gray and yellow has been used in linens and fabrics for several years, albeit in softer hues, so while the stronger hues have been updated for 2021, I don't find them fresh or exciting anymore.
There is an array of colors in the lineup this year that are reminiscent of dirt. Dulux has Brave Ground, a neutral earth tone that "creates a feeling of stability, growth and potential, and provides a firm foundation for change and creativity." That sounds like a color I need to have in my paint collection just to write articles, negotiate real estate contracts, and watch the news.
Sherwin Williams brings us Urbane Bronze, which they describe as "sophisticated" and "rooted in nature." Harvard naturalist Dr. Edward Wilson would have likened it to biophilia, a term he coined for humankind's desire to search for "a connection to nature and other forms of life." I think it would accent cicadas nicely.
Contemplative, the 2021 choice from Pratt and Lambert paints, is a color to think about. It's a deep moss like that found in the rainforest or on the front of my house. I guess it's time for a power-wash.
Teal has been around for decades, but it became so over-used that 20 years ago, Crayola removed Teal Blue from its crayon collection. Now it's back in Benjamin Moore's Aegean Teal, a deep, muted blue-green-gray combination, the ocean's equivalent of mossy Contemplative.
Southwestern dirt is represented by Behr's Canyon Dusk, which looks a little like a New Mexico landscape on a hot, dry day, without the cacti interspersed or the mountains on the horizon. Or try it on the exterior of your organic adobe home.
Glidden suggests using its 2021 choice, Aqua Fiesta, a softer, muted turquoise-aqua blend that won't overpower your bedroom, bathroom and kitchen walls, and will promote a feeling of calm where used.
Dutch Boy has selected Earth's Harmony for 2021. While the name implies a brown tone, this color is actually a cheerful blue that takes you to the moon and back. (Well, to the sky anyway.) Check out how it looks on kitchen cabinets on Dutch Boy's website. Forget the gray-on-the-bottom and white-on-the-top cabinet theme and liven up your kitchen with this vibrant color.
Now, if you're not already on overload, Valspar gives us 12 new colors to select from. Many are neutral and all are muted.
The brown and tan tones include Maple Leaf (think Vermont maple syrup candy), Unforgettable (a perfectly forgettable beige), Arizona Dust (refer to Behr's Canyon Dusk above), and Gallery Gray (gray is possibly a misnomer – it looks tan to me).
The blues and greens are Lucy Blue (teal by another name), Blissful Blue (a mid-toned blue gray), Granite Dust (a very light blend of green and gray), Garden Flower (a happy green with only a touch of gray), and Academy Gray (more akin to teal than gray and the darkest of their 2021 choices).
In addition, Valspar gives us Soft Candlelight (a not-too-bright yellow), Cherry Taupe (a neutral with slightly pink tones), and my favorite, Dusty Lavender (true to its name, although anything called Dusty makes me want to go and take a shower).
Clark and Kensington paint combines its colors into three collections of six colors each: Understated Impact, Mindful Living, and Creative Escape, which sound like things to ruminate about while doing goat yoga.
Each collection features hues that are like the blues, greens, tans, and grays created by every other paint company. The one exception is Red Tulip, found in the Understated Impact collection. It's more of a ruby or garnet than a true red, but it's nice to see someone paint outside the box.
This month, I hope to see more decorating in gem colors: Garnet, Amber, Citrine, Emerald, Sapphire, and Amethyst, with accents of Smoky Quartz and Tiger Eye, and a smattering of Sky-Blue Topaz, Rose Quartz, and Pearls.
Now, wouldn't that make a nice flag?  Stay colorful, my friends.
Valerie M. Blake is a licensed Associate Broker in D.C., Maryland, and Virginia with RLAH Real Estate. Call or text her at 202-246-8602, email her via DCHomeQuest.com, or follow her on Facebook at TheRealst8ofAffairs.
Multiple offers? Multiple headaches? Here's some medicine
Tips for navigating our hot seller's market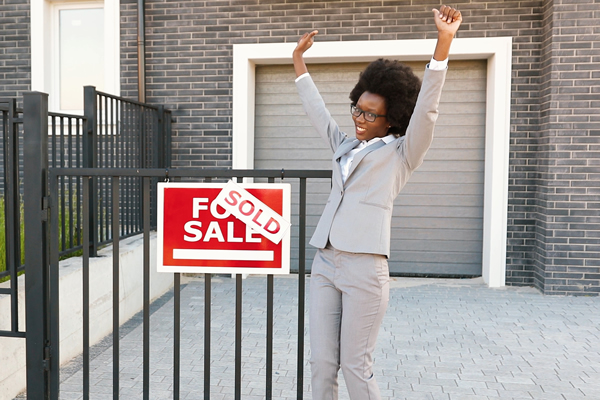 As a seller's agent, multiple offers can be great. Who doesn't love options? Does my seller want to take offer A, B, or C? (Or even D, E, or F?).
As a buyer's agent, multiple offers can mean more stress, headaches, nail biting, and taking on more risk. Lately it has been described as a seller's market. With the combination of low interest rates and a global pandemic that led thousands of people to decide to look for a bigger house with more rooms, outdoor space, and a more desirable location than their last residence, the result has been multiple offer bidding wars on homes that buyers find desirable. So, what are some suggestions for handling this multiple offer laden market? Here are a few tactics I have learned over the years:
Do a pre-inspection so that the home purchase is not contingent on a home inspection. If you find too many red flags, you can just skip making the offer and keep looking.
Ask your lender to approve you beyond just a pre-approval. This might take more energy on the front end so that you can have the bank give you a solid approval letter, but it might mean that you can close on the house in less time and seem like a more solid choice than the other offers.
Be willing to ask the sellers what they need. Some sellers want a high price, while other sellers are OK with a decent price, but with features such as a rent-back for a month or so while they coordinate closing on their new home, or even begin looking for their new home. Being flexible can be crucial to winning the offer.
If you are a seller, and need to sell before buying the new home, you might just want to move out, get a six-month or a one-year rental and put the house up for sale. You might find that the profit you make in a multiple offer situation could be enough to cover the cost of the rental and make the search for the next house less frantic and stressful.
These are just a few ideas a good Realtor can help their clients to decide on. Find a trusted Realtor to help you. Oh, and happy Pride month everyone!
Joseph Hudson is a Realtor with The Rutstein Group at Compass. Reach him at 703-587-0597 or  [email protected].
Boosting your curb appeal for summer selling 2021
The look of your exterior speaks volumes about your interior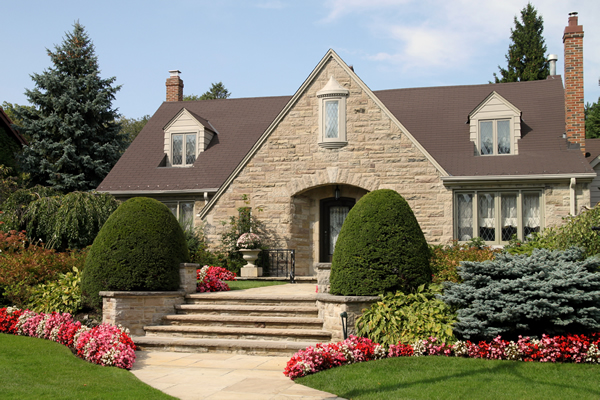 A prospective buyer's first impression of your home speaks volumes about how you take care of your house. If the outside of your home isn't well-tended, you are eliminating many buyers and can expect your home to sit on the market longer and sell for less. Try some of these tips to give your home great curb appeal.
Dress Up Your Front Door: It's the first thing guests are in contact with when visiting your home. If your door is peeled, weathered, or the paint has just become dull it can diminish the appeal of your home. Painting your front door is an inexpensive way to add curb appeal to your home. Buying a can of paint for under $30 can easily liven up the look of your home. Pick a shade that compliments the rest of your home, but makes the door stand out. If you have an HOA, be sure the color you choose is authorized by the association. Feeling fancy? Add an address plaque above your door or install a stylish door knocker.
Rejuvenate Plant Life: Flowering plants are a great way to make your home vivid and inviting. In the D.C. metro area, we have many beautiful flowers that thrive in the summer and can bring fresh curb appeal to your home. Peonies work well in sun-filled areas, although buy an established plant as they can take years to fully blossom. Plant some clematis along the border of your exterior; these colorful beauties do well in shaded areas.
Brighten Up Your Mailbox: Mailboxes are one of the first things a prospective buyer notices. Mailboxes are usually neglected by homeowners, but painting them is a quick and easy way to bring curb appeal to your home. If your mailbox is on a wood post, paint the post a neutral color. For mailboxes that are on their last leg, it may be simpler to just replace them. Install a flower box around your mailbox to add a fresh look. Coordinate the color of the mailbox and your front door or your house's trim color. The state of your mailbox indicates how well you've taken care of your home; a neglected mailbox can easily raise a red flag for prospective buyers.
Replace Your Gutters: An old gutter system with peeling paint and rust spots emits a sign of a neglected home. Replacing your gutters may cost you a little more than planting flowers and painting your door, however, it will go a long way in your home's curb appeal. Vinyl gutter systems are less expensive but are infamous for cracking over time in our cold weather. If your budget allows for it, copper systems express a look of high quality and will go a long way with curb appeal.
Curb appeal is a prospective buyer's first impression of your home. The look of your exterior speaks volumes of your interior and can tell someone what they should expect when they open your front door.
Khalil Alexander El-Ghoul is principal broker, Glass House Real Estate. Reach him at
571-235-4821, [email protected], or via glasshousere.com.