Queer youth found creative approaches to self-care during pandemic
From taking a bath to developing new workout routines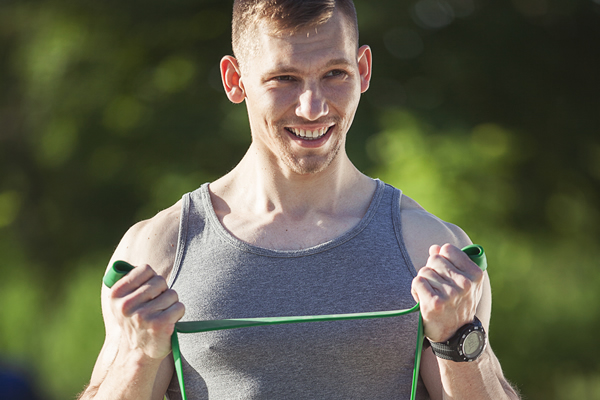 Isolation, whether because of the pandemic, physical or mental health issues, or a combination of those, has affected everyone this year. For LGBTQ youth, already marginalized by society and often lacking support in their own families, it has been especially difficult.
A Trevor Project survey conducted at the end of 2020 found "more than half of transgender and non-binary youth seriously considered suicide."
In July of 2020, a group of Irish doctors and a representative from a student group called for immediate research and dissemination of self-help resources for young people, stating that "youth, whilst less susceptible to severe COVID-19 infection, is more at risk of the negative psychosocial effects of the pandemic."
Urban Health Media Project, a D.C.-based nonprofit that helps train high school students in health journalism, surveyed youth about the mental health impacts of the pandemic in April. They wanted to know how LGBTQ youth had been taking care of themselves and about the importance of Pride as society emerged from isolation.
Pandemic life changed the way most people socialize, forcing people to learn how to cope with their own struggles. The concept of "self-care"— practices and methods for maintaining mental and physical health without the aid of the medical community — has become even more important when COVID-19 forced people into lockdown.
But pandemic-era self-care doesn't look the same for everyone. For some, it's about taking a bath, taking extra care of their physical health, or developing a new workout routine that doesn't require a gym.
For many, therapy offers an opportunity to discuss emotions and get feedback and help from a trained professional. Many young people don't have this option, unfortunately, and COVID has made some reluctant to seek out that type of care.
When therapy or friends are not enough or when they are inaccessible, people have found other ways to release their emotions.
Jada Johnson, a Baltimore writer and social justice advocate who graduated from high school last year, said on the Urban Health Media Project's "Therapy Thursday" Instagram Live on May 6 that she is considering making more frequent appointments with a therapist. When things get too overwhelming for her, Johnson said she often just does "nothing." She detaches until she feels strong enough to keep going.
Hot showers also help, she said.
"Hot water, it just relaxes me," said Johnson. "Like, it just refreshes me, keeps me on the go."
Radiah Jamil, a rising high school senior at Brooklyn Latin School, who is an LGBTQ ally, uses daily journaling and creative writing: "Writing in general is something I love to do and the activity enhances my quality of life so I like to do all types of writing from creative writing to journalism about any issues and topics on my mind."
Young Elder, 19, a rap artist and activist from Baltimore, uses music and poetry to cope with the feelings of depression that she has experienced. "It really helped clear my mind and helped me find a different way to put how I was feeling," she said on UHMP's May 20 Instagram Live. "Music is how I heal, so it's a process. So it's kind of like I'm writing a diary and I'm choosing to share it."
Teens and young adults surveyed by Urban Health Media Project about self-care also mentioned that favorite songs and movies help them to relax.
Dangers of social media
Turning to social media, however, when feeling anxious or depressed can sometimes add to stress. Social media is not nearly as transparent as some may think; a personal feed can often be just a collection of the best moments of a person's life, and can sometimes be exaggerated or even fabricated.
Lexi Shepard, 18, of Kokomo, Ind., attested to the impact of social media on her mental health on a May 13 Instagram livestream: "Social media does impact how you view your own accomplishments because it's very easy to fall into the niche of comparing yourself and what you've achieved to what other people are achieving."
Having just graduated from high school, the college acceptance experience was fresh in her mind. "It's very easy to sit there and compare and say, 'wow, I could have done better and I could have done more,' and have a very negative outlook on it," she said. "I realized that I needed to be proud of my own accomplishments and realize what's best for me. I'm making these decisions for myself, not to please people around me."
Not everyone has that level of perspective and emotional self-awareness, though.
In situations of anxiety or stress, or feeling overwhelmed, the most important thing to do is to acknowledge your emotions and take a moment to yourself, said Calix Vu-Bui, a queer Vietnamese-American licensed therapist for Amwell.
"One of the things I think is so simple is to just tell yourself, or tell someone who's asking something from you in an anxious moment, 'I need a moment,'" Vu-Bui said in a May 13 Instagram Livestream organized by UHMP. "How are you going to regulate anything, [or] be able to think and respond to people if you're not like, 'wait a second, I've gotta breathe.' And then you actually have to do it!"
Vu-Bui uses a metaphor of a balloon to explain the need to vent and release emotions.
"We're full of all these emotions and all these things that happen to us… and so all the things [that were] mentioned, from journaling, music, exercise, all these different ways and outlets that we have to just kind of release some tension from that balloon. We've got to let some of that air out or we are going to pop."
Resources for LGBTQ youth
You are not alone. Numerous resources exist for LGBTQ youth. National organizations that provide a full range of support from information and education to individualized care include:

You can call the Trevor Lifeline 24/7/365: 866-488-7386.
They also offer a round-the-clock online confidential chat and a text messaging withTrevor counselors for youth in need. Their website includes resources such as "Protect your space and well-being on Instagram" and "A Coming Out Handbook."
The National Alliance on Mental Illness also operates a Helpline 800-950-NAMI, or in a crisis text "NAMI" to 741741. They have state affiliates so you can find help wherever you are. You can find your local NAMI by scrolling to the bottom of their "about" page and putting your state into the designated search box. And their "Support and Education" page has information on support groups and even online discussion groups.
The Centers for Disease Control and Prevention has compiled a list of resources for LGBTQ youth, and their educators and school administrators, and their parents and families.
For more localized resources, contact a comprehensive care hospital or a children's hospital in your region.
The Youth Pride Clinic, for example, provides primary and specialty care services to lesbian, gay, bisexual, transgender and questioning/queer (LGBTQ) young adults between the ages of 12-22 throughout the greater Washington, D.C., region. OR CALL 202-476-5744
Adrian Gibbons graduated from Boston University in May 2021 with a film degree. A trans male, he is an intern with the Urban Health Media Project.
Roe leak stokes fears that LGBTQ rights are now at heightened risk
Legal experts diverse on degree of threat to marriage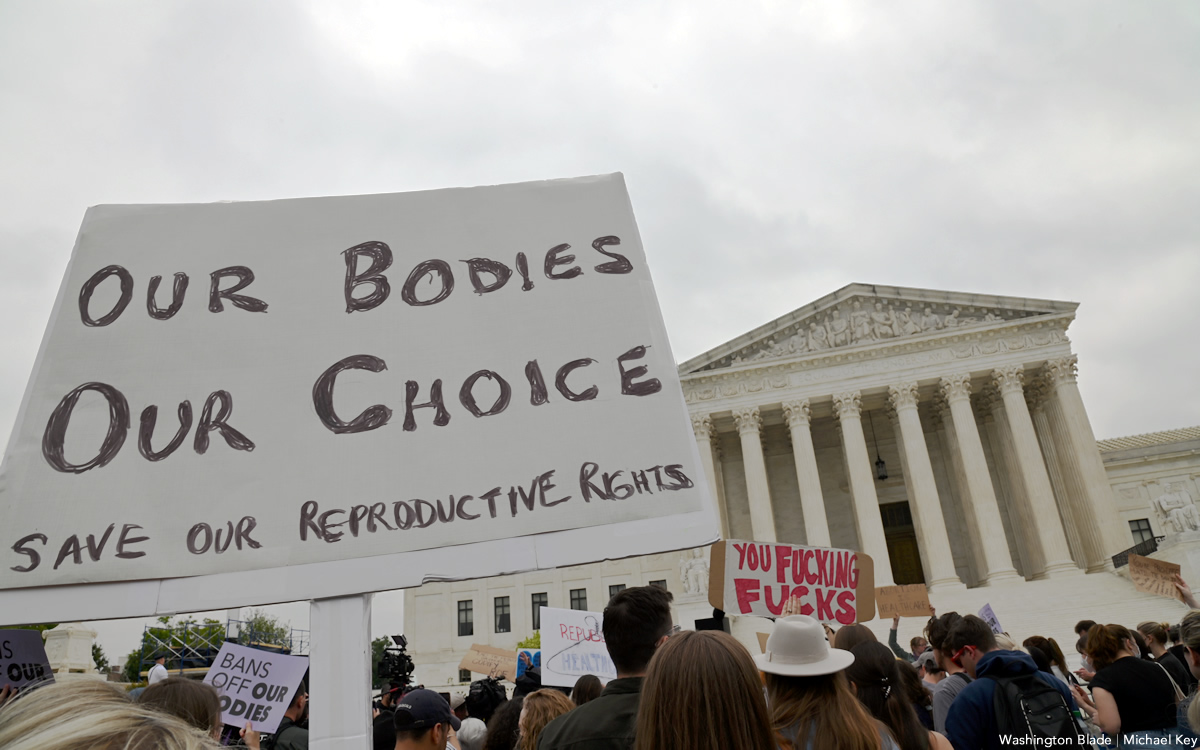 Fears that same-sex marriage and other LGBTQ rights could be on the chopping block are at a new high after a leaked draft opinion from the U.S. Supreme Court that would explicitly overturn precedent in Roe. v. Wade, although the degree of perceived danger differs among legal observers.
Although language in the leaked draft by U.S. Associate Justice Samuel Alito, which was published late Monday by Politico and confirmed as "authentic" by the Supreme Court, specifically distances the potential ruling from Obergefell v. Hodges, the general reasoning against finding unenumerated rights in the U.S. Constitution could apply to challenges to the landmark 2015 marriage decision.
Karen Loewy, senior counsel for the LGBTQ group Lambda Legal, told the Washington Blade if the draft decision were to become final it would "have no good implications" for either the Obergefell or Lawrence decisions.
"The analysis that Justice Alito has laid out really calls into question the sort of underlying liberty and dignity jurisprudence that really was the underpinning of cases like Lawrence and Obergefell," Loewy said. "It requires a really cramped vision of what is constitutionally protected, that is tied to histories of oppression that are really, really concerning."
Alito obliterates long-standing precedent, as defined in the 1973 Roe. v. Wade decision and subsequently affirmed in the 1992 decision in the Planned Parenthood v. Casey, finding a woman's right to have an abortion is protected under the 14th Amendment.
"We hold that Roe and Casey must be overruled," Alito writes. "The Constitution makes no references to abortion, and no such right is implicitly protected by any constitutional provision, including the one on which the defenders of Roe and Casey now chiefly rely — the Due Process Clause of the 14th Amendment."
Alito makes clear for the Supreme Court to find any unenumerated rights under the 14th Amendment, the right must be "deeply rooted in this Nation's history and tradition" and "implicit in the concept of ordered liberty."
Such an analysis would directly impact LGBTQ rights found under the 14th Amendment. In fact, three separate times over the course of the draft opinion, Alito compares the right to abortion to rights for LGBTQ people as defined by the U.S. Supreme Court.
Those references, however, aren't to threaten those decisions, but to bolster the case for overturning precedent as established by Roe and limit the impact of the draft opinion.
"Roe's defenders characterize the abortion right as similar to the rights recognized in past decisions involving matters such as intimate sexual relations, contraception, and marriage," Alito writes, "but abortion is fundamentally different, as both Roe and Casey acknowledged, because it destroys what those decisions called 'fetal life' and what the law now before us describes as an 'un-born human being.'"
In another instance, Alito includes Obergefell and Lawrence among a multitude of cases in a multi-page footnote giving examples of where the Supreme Court has decided to overturn precedent, which the draft opinion would do for Roe v. Wade. Another time, Alito rejects arguments from the U.S. solicitor general that abortion and marriage are connected, asserting "our decision concerns the constitutional right to abortion and no other right."
Loewy, however, said the fundamental nature of the draft opinion, despite Alito's rejection that abortion is comparable to LGBTQ rights, undermines that analysis no matter how many times he articulates it.
"The third time is where he offers a fig leaf saying, 'This analysis is just about abortion rights. It's not about anything else,' and so suggests that it would leave untouched a case like Obergefell, when the analysis that he has offered in this opinion clearly leads to the opposite result," Loewy said.
Indeed, the sweeping nature of Alito's reasoning against finding unenumerated rights under the Constitution has led some observers to believe the draft was written by Alito alone and without the input of the other eight justices, which could mean the final decision would be a consensus different from the opinion that was leaked. (Upon publishing the leaked opinion, however, Politico did report the Supreme Court has five justices who will vote in favor of overturning Roe, which means without question such a ruling has a majority.)
Not all observers see the opinion in the same way and are interpreting Alito's references to Obergefell and Lawrence as less threatening.
Dale Carpenter, a conservative law professor at Southern Methodist University who's written about LGBTQ rights, downplayed the idea the draft opinion against Roe would be a prelude to overturning Obergefell based on Alito's words denying the connection.
"The opinion tries to make it clear that it does not affect other unenumerated rights, like Lawrence and Obergefell and other fundamental rights cases, like contraceptive cases and other marriage cases," Carpenter said. "So that's comforting, I think, to LGBT rights advocates. Second, it says that there's a fundamental distinction between those other cases and the abortion cases in that the abortion cases involve fetal life or potential life. And so, that I think, is a ground for setting a difference between them."
Carpenter, however, conceded the mode of analysis in the opinion overturning Roe "is not very friendly to unenumerated rights like marriage and sexual intimacy," so while Obergefell and Lawrence may face no immediate threat "there might be a longer term concern about decisions like those."
A follow-up ruling from the Supreme Court rolling back the right for same-sex couples to marry would be consistent with a 2020 dissent from Alito and U.S. Associate Justice Clarence Thomas essentially declaring war on the Obergefell decision, urging justices to revisit the case to make greater accommodations for religious objections.
Jim Obergefell, the lead plaintiff in the marriage equality case and now a candidate for a seat in the Ohio state legislature, said in a statement after the leak of the draft Alito opinion he was fearful that the same forces seeking to overturn precedent for abortion rights would go after LGBTQ rights next.
"It's also concerning that some members of the extreme court are eager to turn their attention to overturning marriage equality," Obergefell said. "The sad part is in both these cases, five or six people will determine the law of the land and go against the vast majority of Ohioans and Americans who overwhelmingly support a woman's right to make her own health decisions and a couple's right to be married."
The Supreme Court, of course, couldn't willy nilly reverse the Obergefell decision, which would require some case or controversy to wind its way through the judicial system before justices could revisit the ruling. Mostly likely, such a hypothetical case would be a state passing a law banning same-sex marriage or simply declaring it would no longer allow same-sex couples to wed in defiance of the Obergefell decision.
No state, however, is engaged in a serious effort to challenge marriage rights for same-sex couples. The last such challenge was in 2020 and from the solicitor general of Indiana, who was seeking to challenge the decision on the basis of birth certificates for the children of women in same-sex marriages. Even the current 6-3 conservative majority on the court declined to hear the case.
Additionally, as polls demonstrate, the nation is in a different place with abortion rights compared to the right for same-sex couples to marry. A recent Fox News poll found six in 10 registered voters still think the U.S. Supreme Court should uphold Roe v. Wade, but more than half of those responders favored banning abortions after 15 weeks. Comparatively, a Gallup poll in September 2021 found support for marriage equality is at a record high of 70 percent and, for the first time, a majority of Republicans back same-sex marriage.
A question also remains about what the draft opinion means for decisions on LGBTQ rights that have yet to come before the Supreme Court but may come at a later time, such as a legal challenge to the "Don't Say Gay" measure recently signed into law by Florida Gov. Ron DeSantis.
Carpenter said he doesn't think the observers can glean anything about a potential ruling on the "Don't Say Gay" law based on the fact the legal challenge would be different than challenges to abortion or same-sex marriage.
"That kind of challenge would more than likely be brought under the First Amendment," Carpenter said. "And I don't see the First Amendment being affected by the Dobbs decision. I suppose that someone might want to bring an Equal Protection challenge to the 'Don't Say Gay' law in Florida, but it just doesn't seem like it would have an immediate impact on even that kind of claim."
HRC names Chase Brexton 'Leader in LGBTQ Healthcare Equality'
Perfect HEI score for Baltimore provider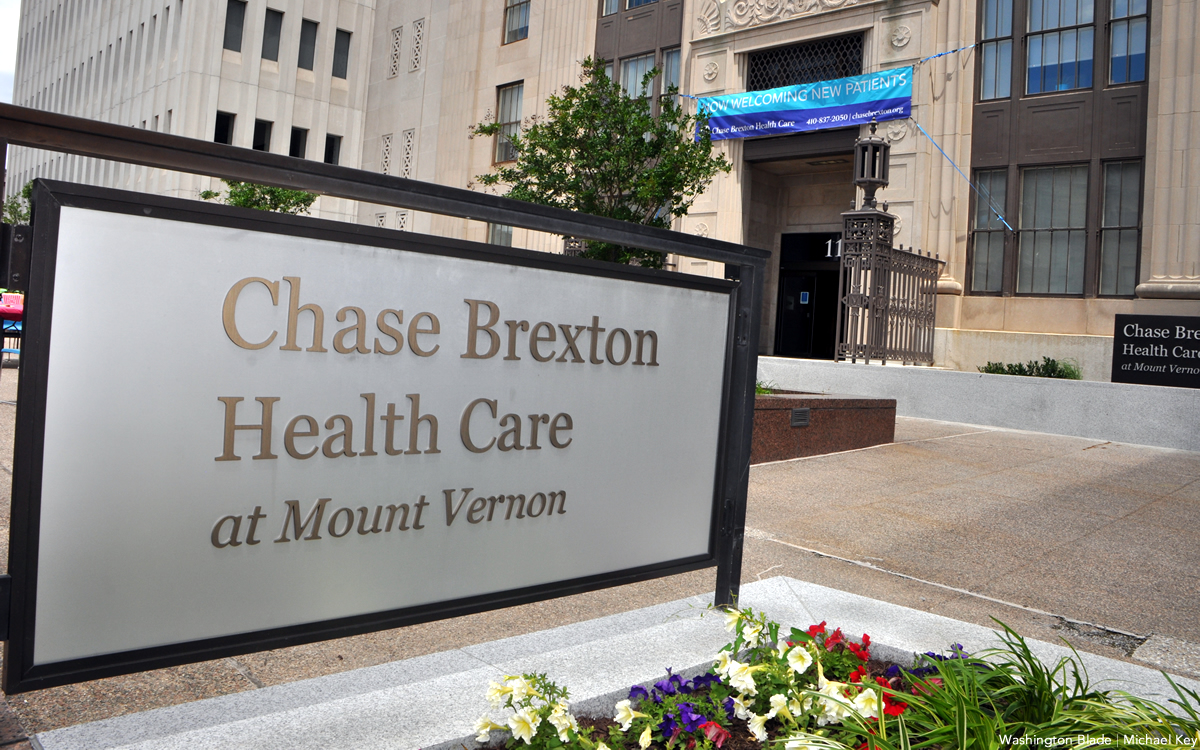 The Human Rights Campaign has again awarded the title of "Leader in LGBTQ Healthcare Equality" to Chase Brexton Health Care in Baltimore.
The designation was reported in the recently released 2022 edition of the Healthcare Equality Index (HEI). Chase Brexton was one of only two Maryland healthcare providers, and 496 nationwide, to earn the honor.
To be named a Leader in LGBTQ+ Healthcare Equality, Chase Brexton achieved a perfect score of 100 points across strict criteria implemented by the Healthcare Equality Index. The categories measured included staff training and benefits, patient services and engagement, and responsible citizenship.
AIDS Healthcare Foundation opens first Healthcare Center in Virginia
Clients at AHF's Falls Church Healthcare Center will receive care from Danbi Martinez, a provider with 19 years of HIV and primary care experience.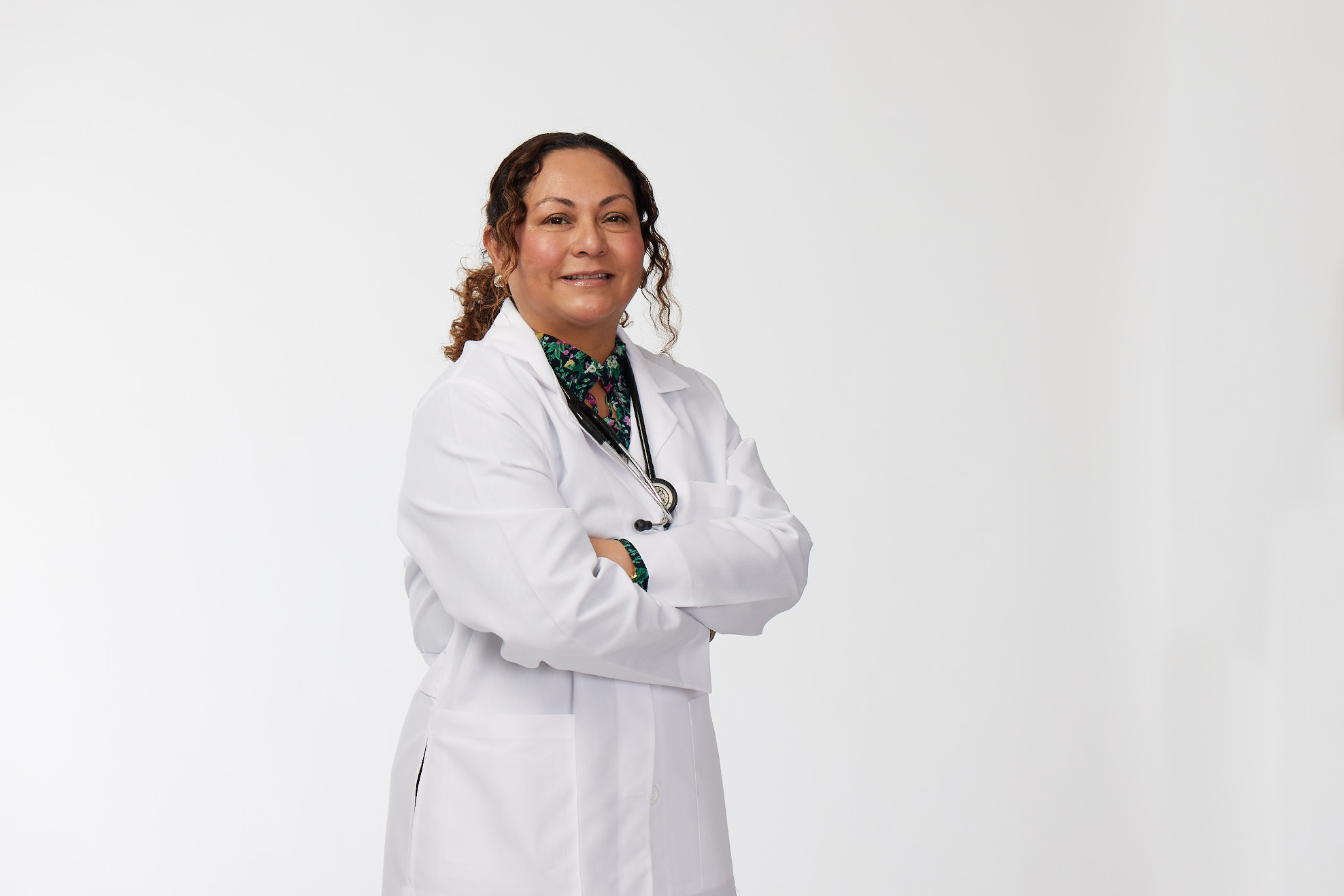 The AIDS Healthcare Foundation (AHF) just opened a new Healthcare Center in Falls Church, Virginia—the organization's very first Healthcare Center in the state. AHF's mission is to eradicate HIV/AIDS and to provide cutting-edge medicine and advocacy regardless of ability to pay.
As of 2019, there were 23,691 people living with HIV in Virginia, and 56.4% of those people were black Americans. AHF is rooted in providing needed services to the most vulnerable demographics. With every AHF Healthcare Center, AHF Wellness Center, and AHF Pharmacy that caters to underserved communities, AHF hopes to close the gap on HIV/AIDS disproportionately affecting a single community.
In 2019, the Commonwealth of Virginia also saw 822 new HIV diagnoses. This further highlights the need for the free-to-low-cost HIV services and linkage to care that AHF offers. For instance, AHF is now the largest provider of PrEP (Pre-exposure Prophylaxis), an HIV prevention medication in the U.S.
In Virginia, The prEP-to-need ratio (PNR) went from 0.30 in 2012 to 4.37 in 2019. The lower the number is, the larger the need is for HIV prevention. And although the PNR has steadily increased, among females in Virginia, the PNR was far lower at 1.48. o
AHF's new Falls Church Healthcare Center is another step in the right direction in providing at-risk populations with HIV prevention medication, getting them tested for HIV regularly, and getting them linked to care within 72 hours of a positive test result.
Clients at AHF's Falls Church Healthcare Center will receive care from Danbi Martinez, a provider with 19 years of HIV and primary care experience. The location offers free STI and HIV testing, linkage to care, and access to a specialty pharmacy. Operating hours are Monday, Tuesday, Thursday, and Friday from 8:30 am to 5:00 pm, as well as, Wednesday from 10:00 am to 6:30 pm.
To welcome Danbi Martinez to the AHF family, and to celebrate their first Healthcare Center in Virginia, AHF is hosting a grand opening event and reception on March 10th, 12 pm at 2946 Sleepy Hollow Road Suite 4B Falls Church VA 22044. Please call (703) 962-1528 for further information on the event or services offered.