The Gift of Life: Sam's Story
Sam is a passionate organ donation advocate who is determined to give back to the transplantation community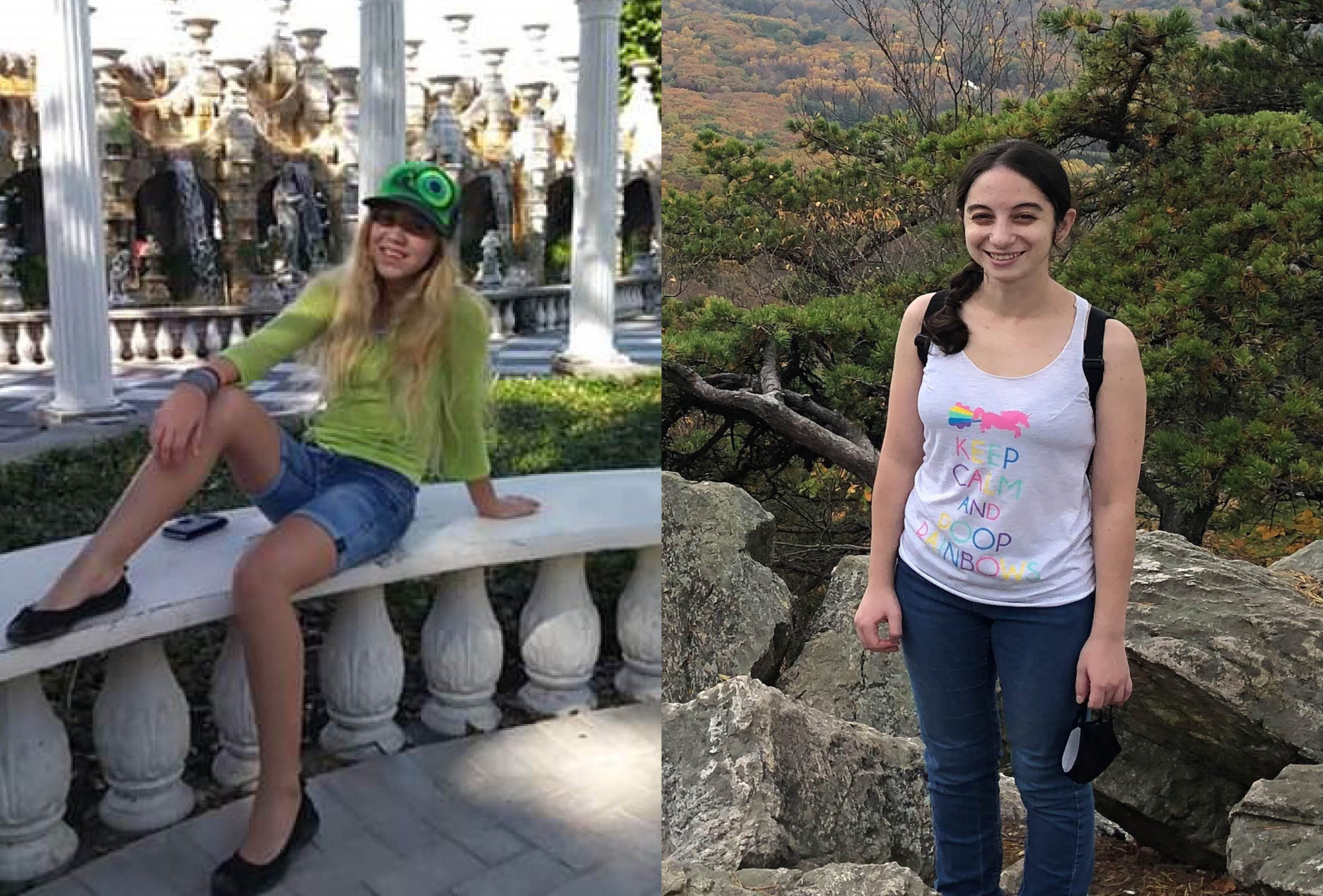 Life for Samantha, or "Sam" as she is affectionately known, was fairly ordinary until 2013. That's when she first started experiencing symptoms such as a low appetite and abdominal distension. Sam tried to not overthink it until her condition worsened. "I was routinely curled up in a ball sobbing due to the intense stabbing feeling in my abdomen." 
One day the pain was so agonizing, Sam went to the Emergency Room and learned that her intestine had somehow rotated 360 degrees. She was rushed into surgery, but unfortunately, the procedure was a Band-Aid and did not resolve her medical woes.
After many hospitalizations, Sam was referred to specialists at MedStar Georgetown Transplant Institute and ultimately was diagnosed with a severe case of intestinal dysmotility, where the intestine doesn't properly move food or waste products. Unable to eat or drink, Sam's only source of nutrition came through an IV.
While the IV kept Sam alive, it was in no way a long-term solution. So, in March 2019, she received a lifesaving bowel transplant from a deceased organ donor. "My life has completely changed. I now eat anything I can get my hands on, and I'm not in pain. I can do anything I want without worrying that my health will inhibit me. People who meet me now have no idea that I was ever sick unless I tell them."
Post-transplant Sam has accomplished several milestones including returning to work, beginning graduate school and eating again. Breakfast, lunch and dinner are mundane parts of the day that are often taken for granted. But not for Sam. One recent memory dear to her heart was celebrating her one-year anniversary with her girlfriend Ali over a meal together, at a restaurant, for the very first time.
Sam continues to make memories that are only possible because of her organ donor who coincidentally was also named Samantha or "Sammie." Sammie, who loved aerial acrobatics and dreamed of being part of the Cirque du Soleil, died unexpectedly at the young age of 15.

According to her mother, Sammie was proud to be pansexual and loved Pride. "I'm so proud of my daughter. Even one life saved by donation is a miracle. Knowing that several people were saved by Sammie makes her loss so much easier to bear. Sammie loved helping people and is still doing that after her death," said Kitty Ellis.
"I am so thankful to Sammie for her amazing gift. I can't put into words how grateful I am that in the midst of terrible pain, her family made the decision to save others' lives. Sammie not only saved my life, but she gave me a life worth living. I will do everything I can to honor her gift."
Sam is a passionate organ donation advocate who is determined to give back to the transplantation community. Her hope is that everyone registers to be an organ donor so that one day all those waiting for a transplant will receive their lifesaving gift in time.
Everyone can register to be an organ donor. To learn more about donation, visit BeADonor.org.
One non-binary person's perspective on how to transition thoughtfully and safely
Q and A: Transitioning and its long-term impact
Miami and Baltimore– Urban Health Media Project reporter Vanessa Falcon, a high school student in Miami, interviewed Arin Jayes, 30, of Baltimore, about his gender identity journey and experience transitioning to a non-binary trans man. Jayes, a behavioral health therapist, is also an urban farmer and embroidery artist.
Q: How was your transitioning process? Was it overall very difficult? Why? How long did it last?
A: As a non binary person, I have a flexible view of how individuals develop their gender identity. It's something that may evolve throughout a person's lifetime, based on experiences; changes in personal values and relationships; bodily changes; and other factors. Gender identity also intersects and interacts with many other identities, such as race, ethnicity, physical ability or disability, sexual orientation and class.
For many trans folks, the gender transition process is lifelong and never-ending! Pronouns can change multiple times (hence the "pronoun check" posts we see on Facebook). Similarly, physical changes or adjustments may happen over years, instead of all at once. I mention this before bringing up my own story because it is important to normalize the idea of flexible, changing genders. After all, gender is a social construct designed to categorize people. When we view gender on a continuum, we can recognize a galaxy of gender journeys that a person can take.
My own transition is a prime example. I came out as genderqueer in 2012, and used "they/them" pronouns exclusively. In 2015, after further introspection, I realized that I wanted to live in a more masculine body. I came out to my family and friends as a non-binary trans man, using "he" pronouns and physically transitioning. I made this decision with the understanding that I wasn't transitioning because I identified as a "man" per se, but that I felt more comfortable in a body that had more masculine characteristics. Since physically transitioning seven years ago, I've passed as male about 90% of the time. (Masks can sometimes make passing complicated for trans folks!) When people ask me nowadays what my gender is, I just say "non-binary," and that my pronouns are "he or they — either as fine." I am leaning into presenting as femme or as masc as I want on any given day, and being as gay as I want. It can be tempting to present in a way that is more conventionally masculine or feminine, because sometimes it is just easier (fewer questions, comments, or worse). But if COVID-19 has taught me anything, it is that time is not guaranteed, and we must consider what makes life worth living, and embrace it. Every time Pride Month rolls around, I recommit to my true self. But this year it feels all the more important.
Q: Throughout the transitioning journey, many clients are informed of possible negative side effects. Despite hearing about them, you still decided to transition. Why?
A: Deciding to transition was one of the most important and difficult decisions I have ever made. Like many trans people, I didn't initially know what being transgender meant. I had to do a lot of research, introspection and support group work before I realized that being transgender described how I felt. When deciding whether to physically transition, a person can do research about the changes that they may experience, talk to other people that have gone through similar changes, and seek individual or group therapy for support. I decided to physically transition after weighing my options based on the information that I gathered, the changes that I wanted, and my financial budget.
Luckily, there is a lot of information and help available. Trans folks are resourceful, and do a lot to support and inform our communities. For example, there are numerous databases developed by trans people for trans people that allow you to review different surgeons or healthcare providers; compare photos or results of surgeries; and share resources and educational information about physically transitioning. Many community mental health centers have legal clinics that help people navigate the name and gender marker change process.
One side effect that I didn't entirely understand until after I transitioned was the significant impact that being transgender has on how we navigate the world. It affects where we go to school and receive healthcare, even which streets we choose to walk down late at night. On a job interview, we often feel the need to consider, "Will people here be accepting of me? Will there be a restroom that I can safely use?" As a white and masculine-adjacent person, my navigation of the world is privileged based on systems of white supremacy. I will not for a second forget the trans women of color who paved the way for us to demand justice; their leadership — and that of their successors in our movements — must be recognized.
Q: Did you have, or do you currently have, any regrets about transitioning?
A: What I think this question is getting at is, "How do you know you're sure?" This was a question that I asked myself many times as I considered making irreversible (or at least, not easily reversible) changes to my body. My answer to that is: I didn't truly know it was right until after I did it. That may seem radical or scary. One may ask, "Why on earth would you do something so permanent if you weren't sure?" But It took a leap of faith. And, as someone who has been there, I can say that if it doesn't feel right, you know. It is important to trust yourself and your bodily autonomy. Also, if you decide to stop your physical transition, you don't need to think of it as "de-transitioning." The path of your gender journey is unique to you. You call the shots.
Q: How has transitioning helped you and your image of yourself? How has it affected your self-esteem and mental health?
A: Much of what is written about trans people focuses on the challenges of being trans. While I said that deciding to transition was one of the most important and difficult decisions I ever made, it was also one of the best ones I ever made. I love being trans! Trans people are unique, creative, and resilient. Trans culture is rooted in grassroots community organizing. It is humbling to think of all the amazing thinkers, writers, and artists who walked this journey. I have had the privilege to meet a lot of amazing trans people who remind me of the power of our community.
Q: What advice would you give to other people who want to follow the path you did?
A: Despite what society tells you about bodies and gender, there are no rules! You don't have to justify or explain to anyone your decision to transition. You're in the driver's seat. Your body belongs to you and no one else. You will live in your body for the rest of your life. Therefore, you get to decide on what terms you will occupy it.
This article is part of our 2021 Youth Pride Issue in partnership with Urban Health Media.
Can we relearn being social?
One D.C. resident predicts a post-COVID Roaring Twenties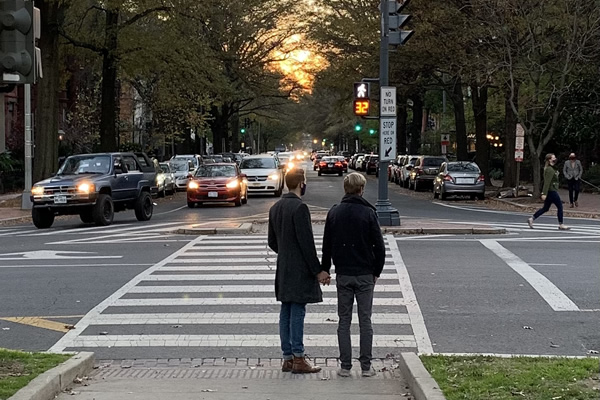 Will vaccines and the end of lockdown mean we have to relearn how to socialize? How has our year off of in-person events, meet-ups and dating changed how we'll socialize?
Pre-vaccine, we had solutions. Some of us had sidewalk-spaced visits; others stayed indoors and got their fix online; and a portion joined the Pod Movement. Forty-seven percent of Americans joined a pod.
I was among the 53 percent who didn't pod. I met some needs through calls with friends, my daughter and healthy parents (ages 92 and 85), and by seeing friends in distanced encounters.
As more of us get vaccinated, will the social light switch finally flip up on June 1? Even Dr. Fauci can't say for certain.
According to an expert from Whitman-Walker Health, folks may not dive right back into their pre-pandemic routines.
"There remains a lot of uncertainty about [how] a post-pandemic life will look. It's important to recognize the pandemic has been a collective trauma. There will be collective and individual impacts once the pandemic subsides," they said. "For example, life after [9/11] meant an increased sense of vulnerability, hyper-vigilance and anxiety. It's likely we'll see similar impacts."
Matt Friedman, 52, of Truxton Circle coincidentally mentioned 9/11, saying "there was a lot of talk of people cocooning after 9/11, and we may see a similar trend."
How long until we can confidently attend a concert/sporting event?
"I would be comfortable being with small groups of friends when I know we are all vaccinated. I'll feel fine eating inside restaurants or shopping after I've been fully vaccinated," said MF.
"I'll feel safe once I, and the majority of the [local] population, are vaccinated," wrote Craig in Alexandria
For me personally, it will depend on my trust of the event/context and other people.
Then there's in-person dating. I've almost sworn off it since March 2020. Others have run the gamut from a few worries to strict celibacy.
As the dating floodgates open, what will people do? Craig and Matt shared that once vaccinated, they'll be okay with dating, though maybe it will be a low priority.
Craig's dating hesitation, "the game itself, lol!"
When asked about when to date, Matt said, "I haven't given this much thought."
Deciding it's time to date is one thing; doing so is another.
Americans won't fully vaccinate. According to NBC4, half of our previous president's supporters will decline getting a vaccine.
New dating will bring questions. Some of us may be rusty with the first date awkwards, the fumbling hands, and dating protocols.
Will we want:
Mask/no mask?
Proof of a vaccine?
Pfizer or Moderna?
Indoor/outdoor date?
Intimate moments: What will/won't we do?
We may experience dating's new importance (or its lack.) A year without may have been a welcome excuse to quit the game. Others will want a home run, ASAP.
I'm fine with whenever. What's another few weeks? The pandemic has made me see priorities and focus on quality time vs. a hookup. I won't jump into social gatherings unless I want to go.
"After over a year of spending less time in public, social circles, it will be interesting to see what dating looks like. Folks have left relationships, other relationships have strengthened, and there will be folks who enjoy [dating] extensively. Other folks may have realized they crave a deeper connection. I am curious to see who lands in which place," Julio J. Fonseca (he/him), 46, in Dupont Circle said.
The pandemic's made us rethink our working lives, so it makes sense we'd reconsider our social time. Going into summer 2021, what will we do/not do this year versus the summer of 2019? Freewheeling or caution?
"There may be a renaissance of social spaces … a 'new Roaring Twenties' feel. I don't think things will ever feel exactly how they did before the pandemic," Julio predicts. "I have learned the type of social engagements I enjoy versus things I had been doing out of a feeling of obligation. Managing the type of engagements and social settings that are more meaningful will be high on my self-care [list]. There will be a few months where people will get sick of seeing me because I will be everywhere." 
Until St. Fauci says "go," a vaccinated, trial-and-error-period may be our game plan. Matt captures the D.C. spirit with, "I plan to give all of my friends giant, vaccinated hugs."
Advance medical directives protect health care decisions
Important considerations, even if you're married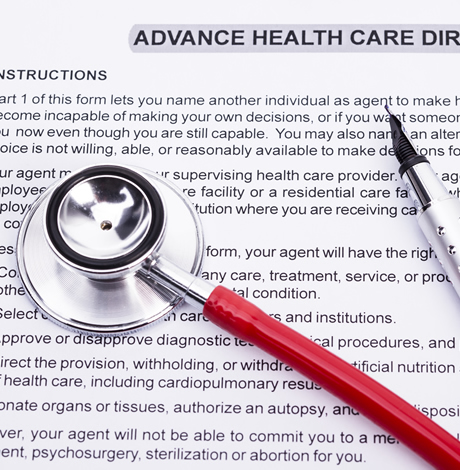 If you became unable to speak, who would make your medical decisions? That's the question being raised throughout the country on April 16.
That date marks the 10th Annual National Healthcare Decisions Day, a nationwide event promoting the importance of healthcare choices and advance care planning. This day is a reminder for us all to take steps to ensure that our wishes are followed in times of crisis.
Advance medical planning is of particular importance to the LGBT community, because our support systems frequently fall outside of what is known as traditional "family" structures. The friends and loved ones you rely on and know best may have little power to speak for you when you need it most, unless you take specific steps ahead of time.
"Not having a health care proxy or an advance medical directive in place can be difficult," said Kelli Abbott, community outreach counselor with the SAGECAP (SAGE Caring and Preparing) program at The LGBT Health Resource Center of Chase Brexton Health Care.
"It's important to have someone in charge of your health care decision-making, regardless of your relationship with that person," Abbott adds. "If you don't and, no close family are present in your life, these decisions could end up being made by doctors or family you may have no relationship with."
The issues will be the focus of a Lunch and Learn workshop hosted by the SAGECAP program on Thursday, April 13 at Chase Brexton Health Care's Mt. Vernon Center, 1111 N. Charles St. in Baltimore.
Presented by Susan Francis of Maryland Volunteer Lawyers Service, the workshop will detail the critical documents needed to secure advance medical directives for LGBT individuals and their chosen families. These directives provide legally binding instructions to caregivers about the patient's wishes if they are not able to make those decisions themselves. Issues concerning making a will and delegating power of attorney will also be discussed.
The Maryland Volunteer Lawyers Service offers free advance planning for low- to moderate-income Marylanders, and intake for appointments with the organization's attorneys will be available at the end of the session.
There are two important ways to protect yourself: you can make your own decisions in advance by putting your wishes into a formal document often known as a Living Will, or you can use an advance directive to designate a Health Care Proxy (sometimes called a Health Care Agent, Surrogate, or Power of Attorney) who will make medical decisions on your behalf. Many people do some combination of the two, but it all depends on the individual person and situation.
It's important to note that simply completing advance directives isn't enough; the people who might use them need to know that they exist and be able to access them when the time is needed. Give copies to your physicians, talk to friends and loved ones about them, and have detailed discussions with anyone you plan to name as a health care proxy (you should also provide them with the original copies of the forms). You might consider carrying a note in your wallet stating that you have an advance directive, along with instructions on where to find it or who to call in an emergency.
Thanks to marriage equality, same-sex spouses now have significantly more protection—a legal spouse would be the first in line to speak for someone who is incapacitated. That doesn't make advance planning any less important, though. You should talk with your spouse specifically about your wishes, in the same way you would when designating a health care proxy, and you should be sure that you understand their wishes as well. This isn't a matter of mistrust; knowing the patient's own wishes can significantly ease the burden of making important decisions at a difficult time.
No one likes to talk about the "what ifs" of medical and end-of-life care, but it's a necessary step that we each need to take to protect ourselves. The theme of this year's National Healthcare Decisions Day is "It Always Seems Too Early, Until It's Too Late." Please don't put off these important steps until it's too late—protect yourself now by putting your advance directives in place.
For more information, visit lgbtagingcenter.org.
Monte Ephraim is with the LGBT Health Resource Center of Chase Brexton Health Care.