Calendar: July 9-15
Events in the week to come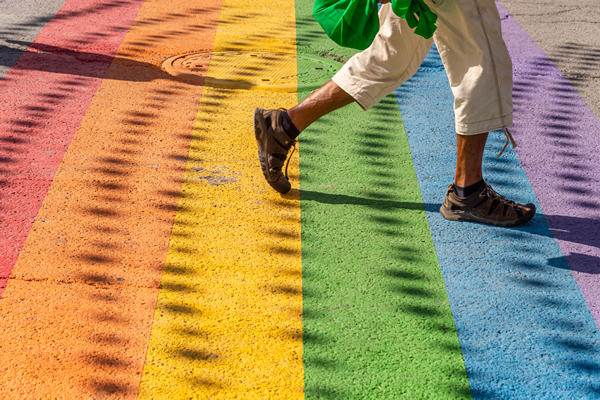 Friday, July 9
Friday Tea Time and social for older LGBTQ adults will be at 2 p.m. on Zoom. You are welcome to bring your own beverage. For access to the Zoom link, email: [email protected].
Women in their Twenties and Thirties (WiTT) will take place via Google Meet at 8 p.m. The event is a social discussion group for queer women in the D.C. area where they can make new friends and meet other queer women in a fun and friendly setting. For more information, join WiTT's closed Facebook group: facebook.com/groups/womenintheir20s.
Saturday, July 10
The "Gay District Meeting" will be at 8 p.m. via Zoom. Gay District is a community-based organization focused on building understanding of gay culture and personal identity, awareness of community events and civil rights for gay, bi, trans, queer, questioning and inter-sexed (GBTQQI) men between the ages of 18 and 35 in the Washington, D.C. metropolitan area. For more information, visit the Gay District website at gaydistrict.org.
"Universal Pride Meeting" will be hosted on Zoom at 1 p.m. This group seeks to support, educate, empower, and create change for People with Disabilities (PWD). Discussion would include but is not limited to: common intersections between LGBTQIA identity and disability, dating/relationship perspectives, and creating access/breaking down barriers in public spaces for LGBTQ PWD's . The group facilitator will be actor and disability advocate Andy Arias who can be reached at [email protected].
Sunday, July 11
Lights Camera Selfie Gallery will host The Boss Event Pop-Up Shop! at 12 p.m. at the St. Charles Towne Center. The event will include shopping, music, mingling and networking. For more information, visit lightscameraselfiegallery.com.
Monday, July 12
The Center Aging Coffee Drop-in will be at 10 a.m. at the DC Center. LGBT Older Adults and friends are invited for friendly conversations and current issues that you might be dealing with. For more information visit Center Aging's Facebook or Twitter.
Tuesday, July 13
The Coming Out Discussion Group will be at 7 p.m. on Zoom. This is a peer-facilitated discussion group. It is a safe space to share experiences about coming out and discuss topics as it relates to doing so. By sharing struggles and victories the group allows those newly coming out and who have been out for a while to learn from others. For more information, contact [email protected].
Trans Support Group will be hosted on Zoom at 7 p.m. This event is intended to provide emotionally and physically safe space for transgender people and those who may be questioning their gender identity/expression to join together in community and learn from one another. All who identify under the trans umbrella or are unsure, and seek to continually reinforce our principles of respect, acceptance and protection through ongoing input from our attendees are welcome.
Wednesday, July 14
Join the DC Center for a virtual job club, a weekly job support program to help job entrants and seekers, including the long-term unemployed, improve self-confidence, motivation, resilience and productivity for effective job searches and networking. The event begins on Zoom at 6 p.m. For more information, email [email protected].
Join Take Root on Wednesday, July 14 for a Desert Terrarium Workshop and take home your very own one-of-a-kind terrarium. The event will be at Take Root (10 North East St., Frederick, Md.) and Kaitlyn Makers, owner of Take Root houseplants, will walk guests through the process of creating your very own mini desert scene.
Thursday, July 15
The DC Center will host Poly Group Discussion via Zoom at 7 p.m. This group is designed to be a forum for people at all different stages to discuss polyamory and other consensual non-monogamous relationships. Newcomers will be given a basic introduction into what polyamory is. Attendees already in relationships will also be given the opportunity to discuss their situations and get advice from the group if they find it helpful. This group is open to people of all sexual orientations and people who are interested in non-monogamy in both kinky and non-kinky relationships.
10 LGBTQ events this week
See more than just the fireworks in the days ahead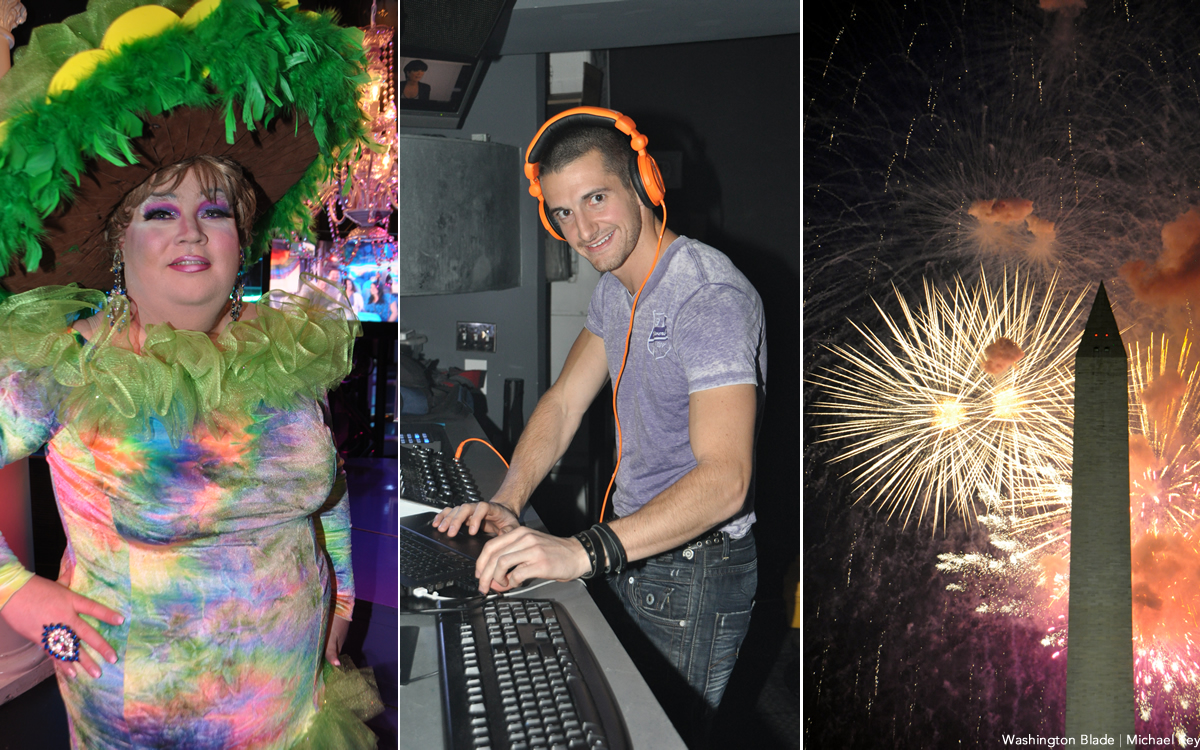 Below are our picks for some of the most fun and creative things to do this week in D.C. that are of special interest to the LGBTQ community.
---
MNSkating's Pride Too!

Monday, June 27
7:30 p.m.
Laurel Skating Center
9890 Brewers Court
Laurel, Md.
Facebook | Meetup
Join the Monday Night Skaters for a Pride-themed skating party in Laurel, Md. on Monday.
---
Queen of the Capital at Adams Morgan Movie Nights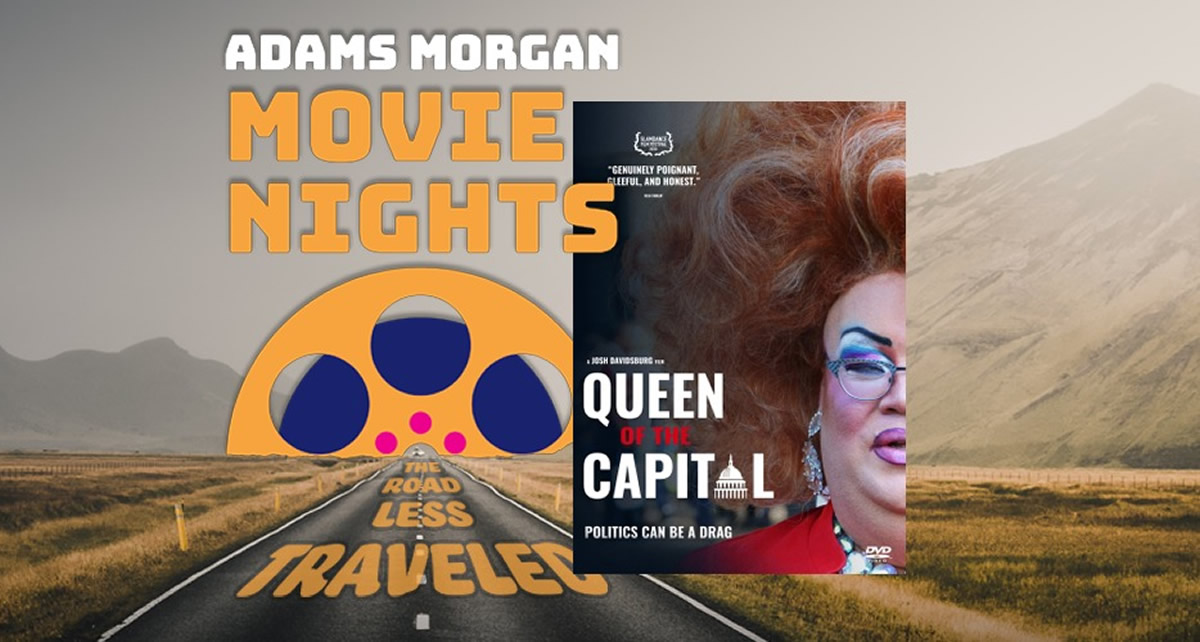 Tuesday, June 28
8-11 p.m.
Adams Morgan Soccer Field
Facebook
The Adams Morgan Partnership BID will be showing "Queen of the Capital" from local documentary maker Josh Davidsburg.
---
Pride Night at Frederick Keys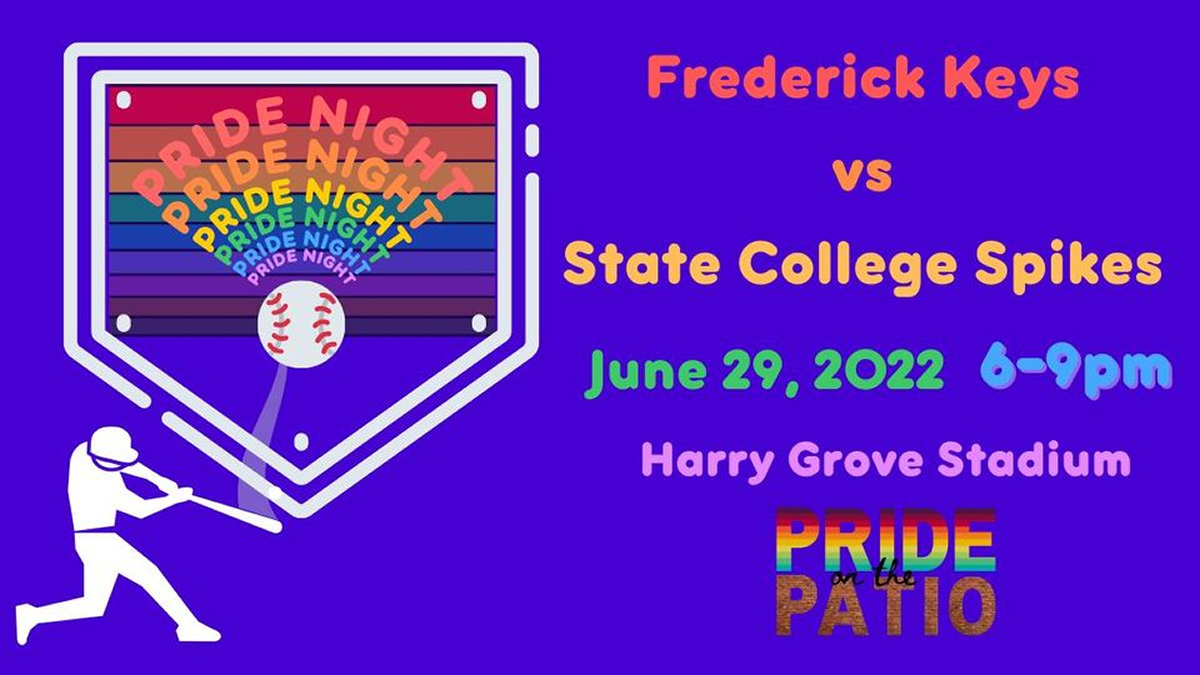 Wednesday, June 29
6-9 p.m.
Nymeo Field at Harry Grove Stadium
21 Stadium Drive
Frederick, Md.
Facebook | Tickets
Join Pride on the Patio for a night of baseball as the Frederick Keys hold Pride Night sponsored by the Frederick Center.
---
LGBTQ Families Discussion & Beer Tasting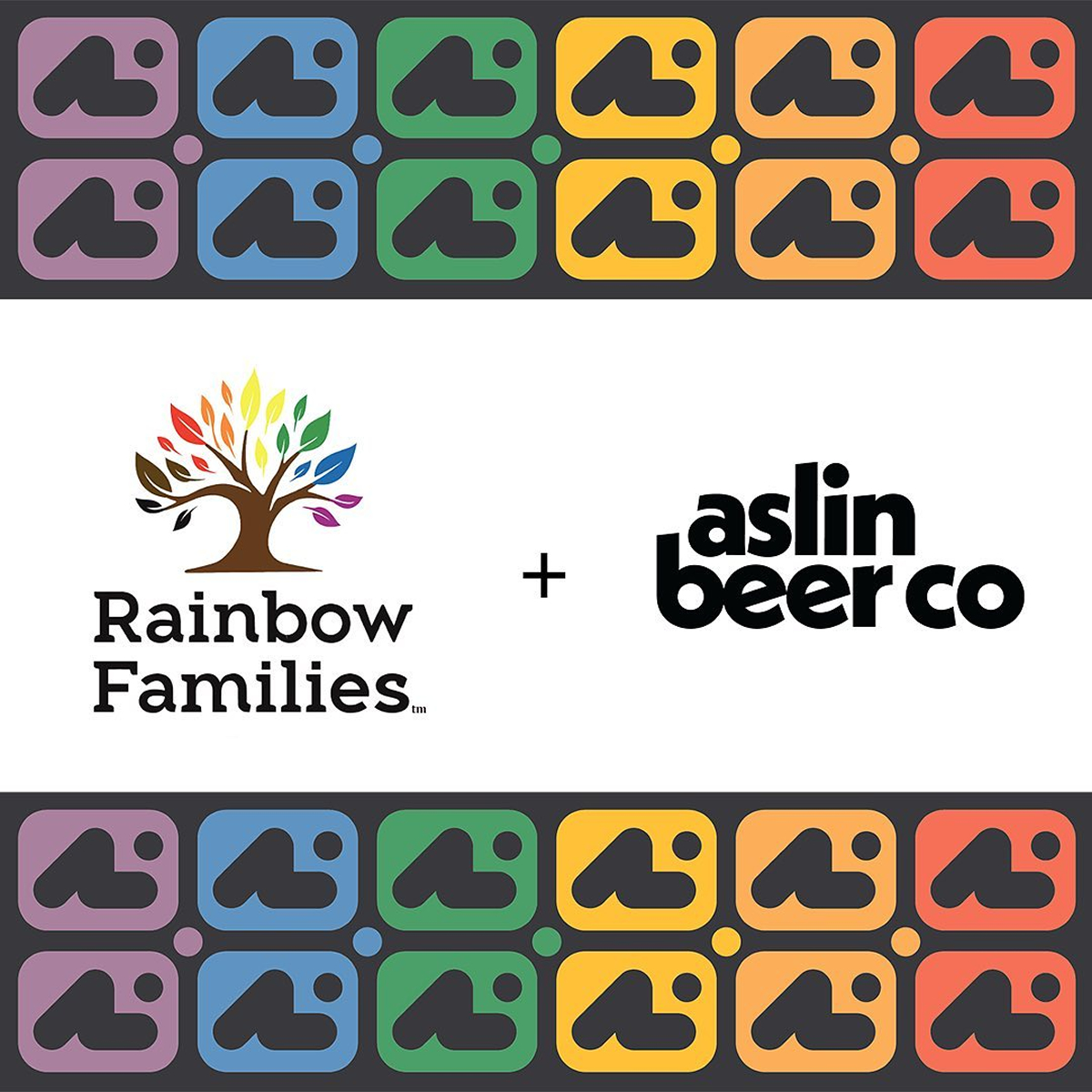 Wednesday, June 29
7-8 p.m.
Aslin Beer Company
847 South Pickett Street
Alexandria, Va.
Facebook | Tickets
Rainbow Families will have an informal discussion about such topics as coming out, celebrating your child's identity, being a good ally in the workplace and more . . . followed by a beer tasting! No charge, but donations will be taken.
---
First Friday LGBTQ+ Social with GoGayDC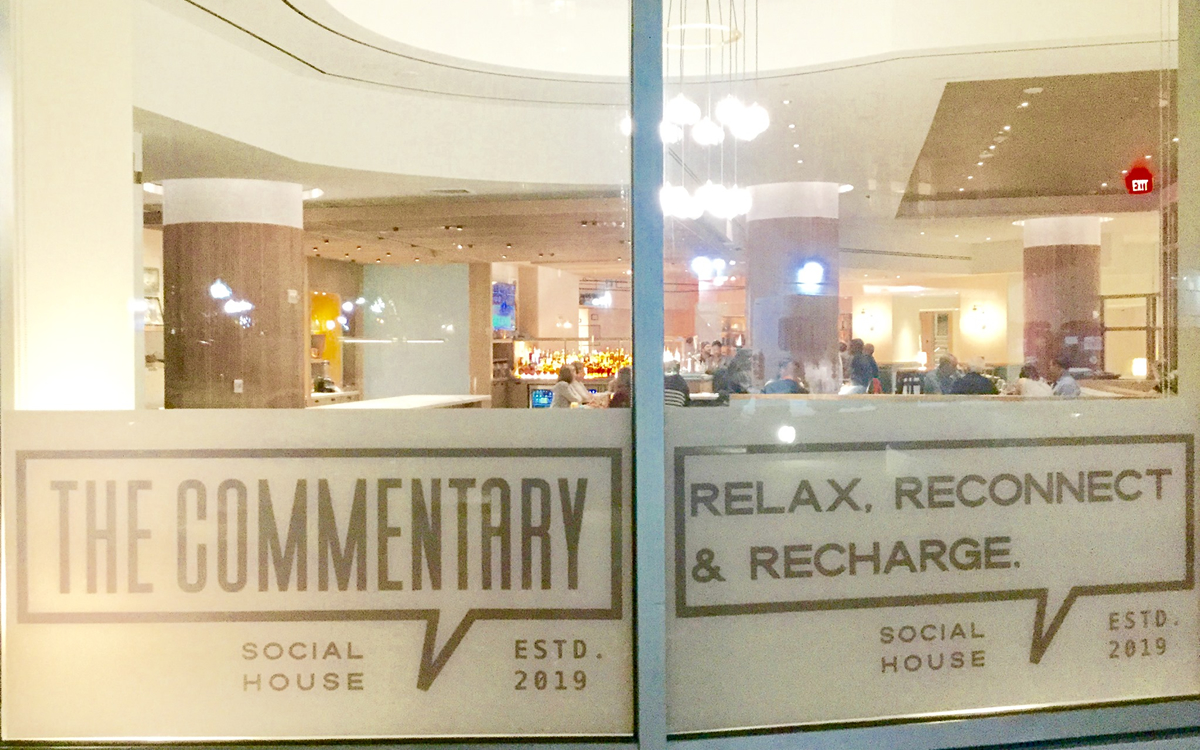 Friday, July 1
7-9 p.m.
The Commentary (in the Westin)
801 North Glebe Road
Arlington, Va.
Facebook | Eventbrite
Join GoGayDC for a monthly social gathering in Ballston.
---
Drag Race All-Stars Viewing Party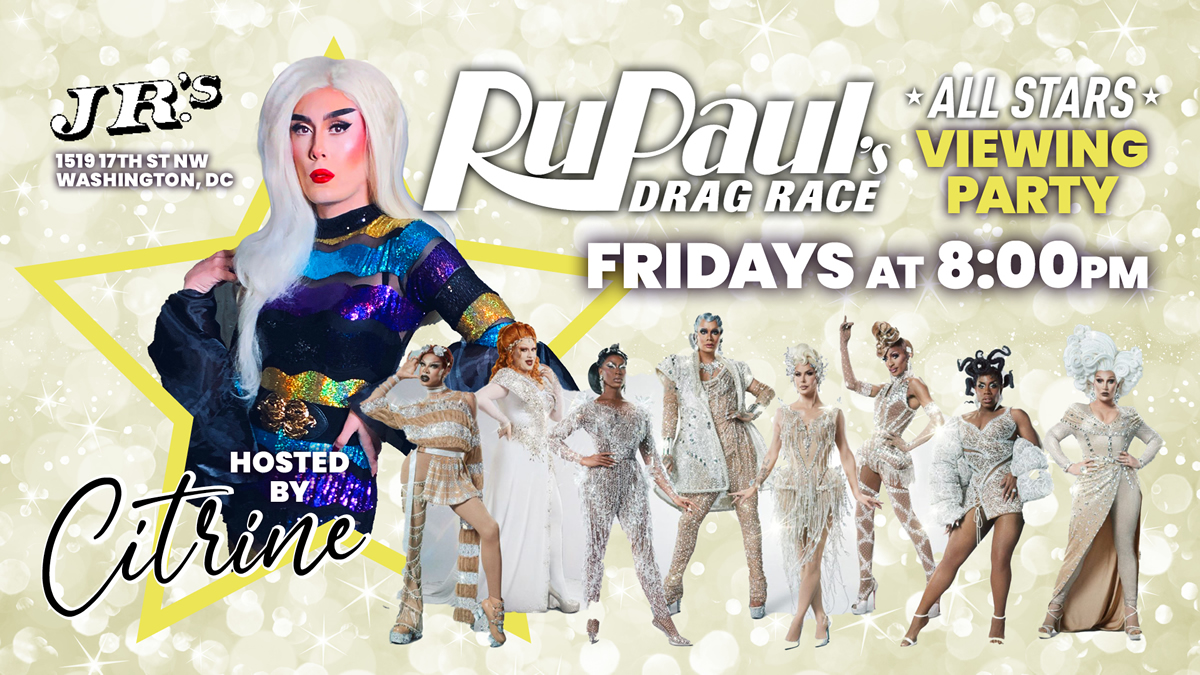 Friday, July 1
7-9 p.m.
JR.'s Bar
1519 17th Street, N.W.
Facebook
Get together with other Drag Race super fans for an evening viewing party hosted by Citrine.
---
Outdoor Movie Night
Friday, July 1
8:30-10:30 p.m.
Stead Park
1625 P Street, N.W.
Facebook
Bring your blanket and catch a movie on the big screen at Stead Park.
---
FireWerk with DJ Chord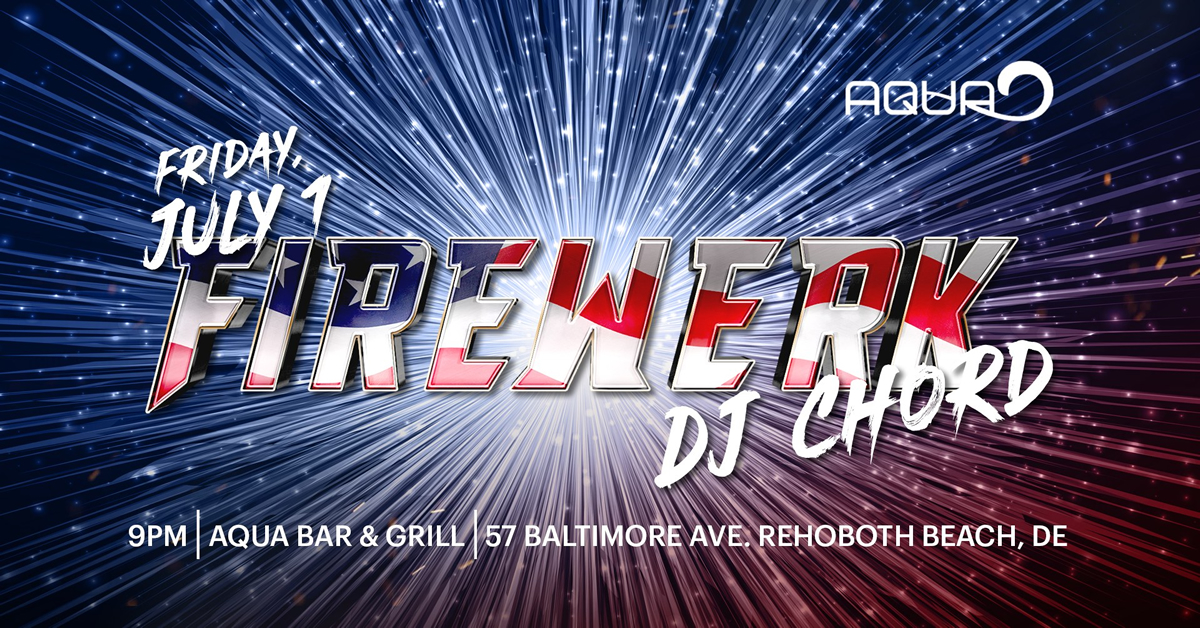 Friday, July 1
9 p.m.
AquaGrill Reho
57 Baltimore Avenue
Rehoboth Beach, Del.
Facebook
Kick off Independence Day weekend in Rehoboth with a no cover dance party at AquaGrill.
---
Zodiac Drag Contest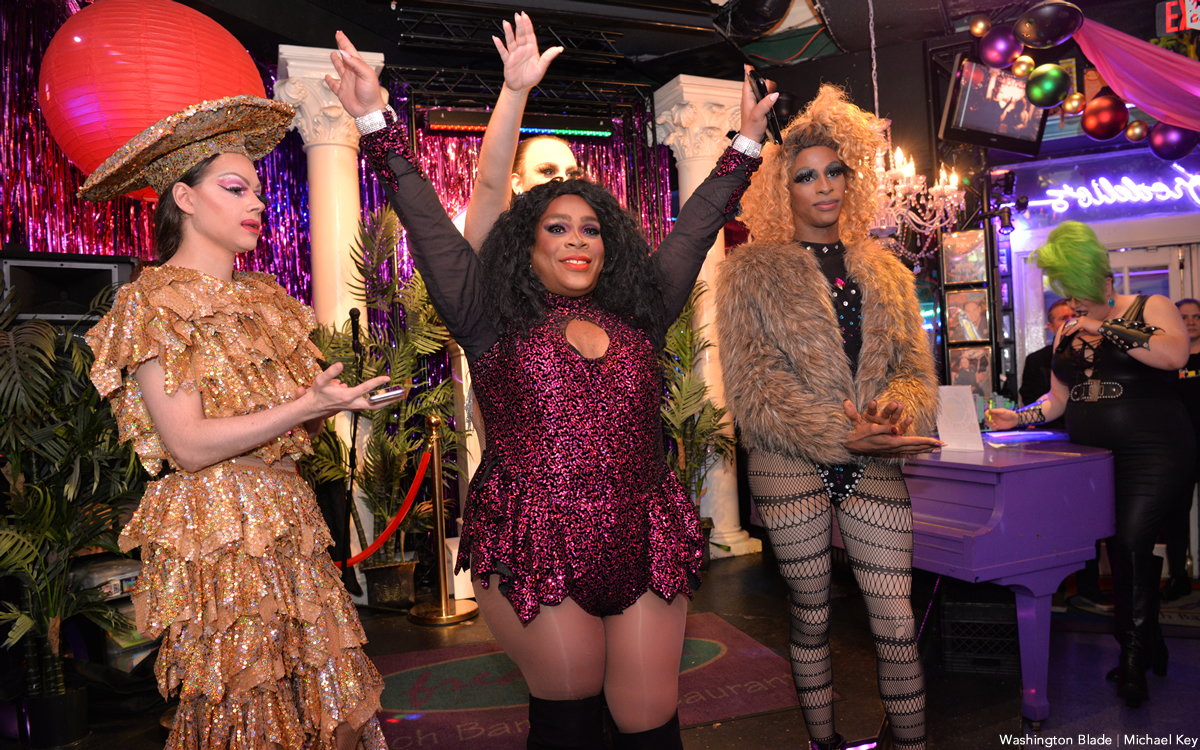 Sunday, July 3
8 p.m.
Freddie's Beach Bar
555 23rd Street S
Arlington, Va.
$5 cover
Facebook
The monthly amateur drag competition returns to Freddie's on Sunday. Check out the new talent (or try it out yourself).
---
Flashy 4th of July Weekend

Sunday, July 3 – Monday, July 4
10 p.m.
Flash
645 Florida Aveune, N.W.
$30
Facebook | Eventbrite
Celebrate Independence Day with a Flashy 4th of July on the dance floor of Flash.
---
Rayceen Pendarvis hosts District of Pride Showcase
Mayor's Office celebrates resilience of D.C.'s LGBTQ community with night of entertainment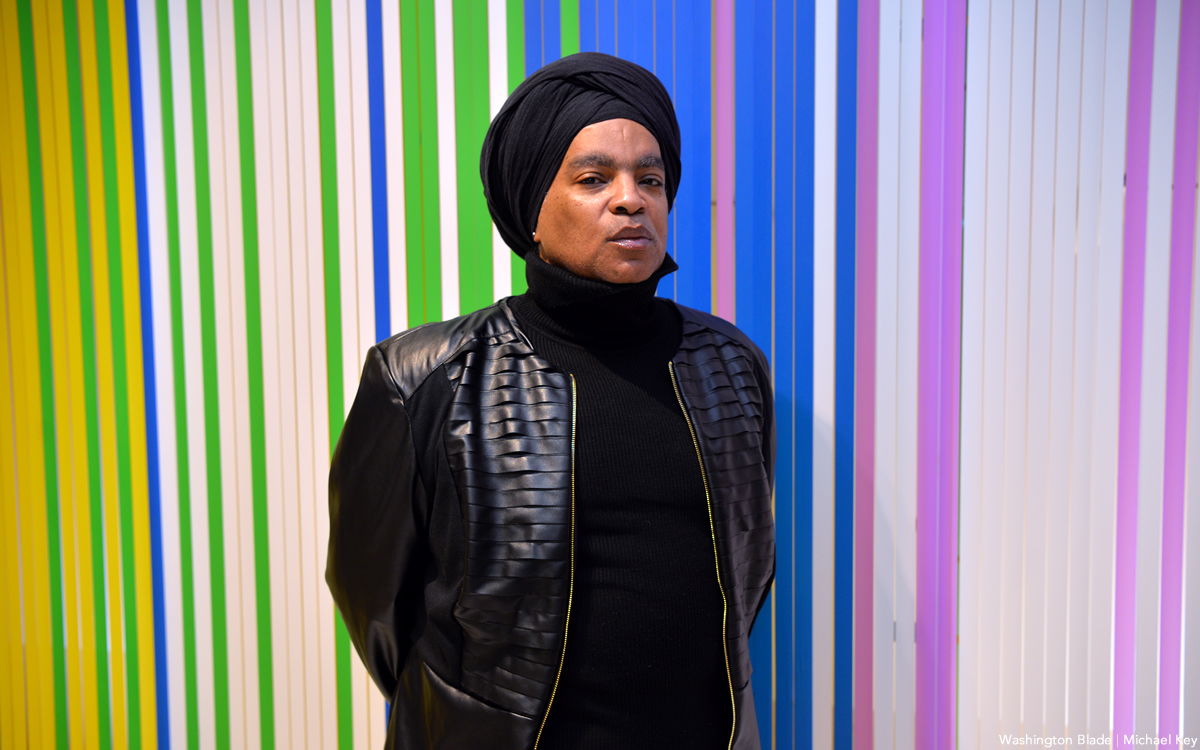 The Mayor's Office for LGBTQ Affairs will host "The District of Pride Showcase" on Thursday, June 30 at 7 p.m. at Lincoln Theatre.
This event is to celebrate the resilience of D.C.'s LGBTQ community with a night of entertainment and performances that will feature the diverse queer talent.
This event will be hosted by Rayceen Pendarvis, with announcer Krylios, featuring DJ Honey. There will also be a performance by "Real Housewives of Potomac" star Candiace.
This event is free and more details are available on Eventbrite. 
Mayor's office to celebrate older LGBTQ individuals
District of Pride: Seniors Brunch on Monday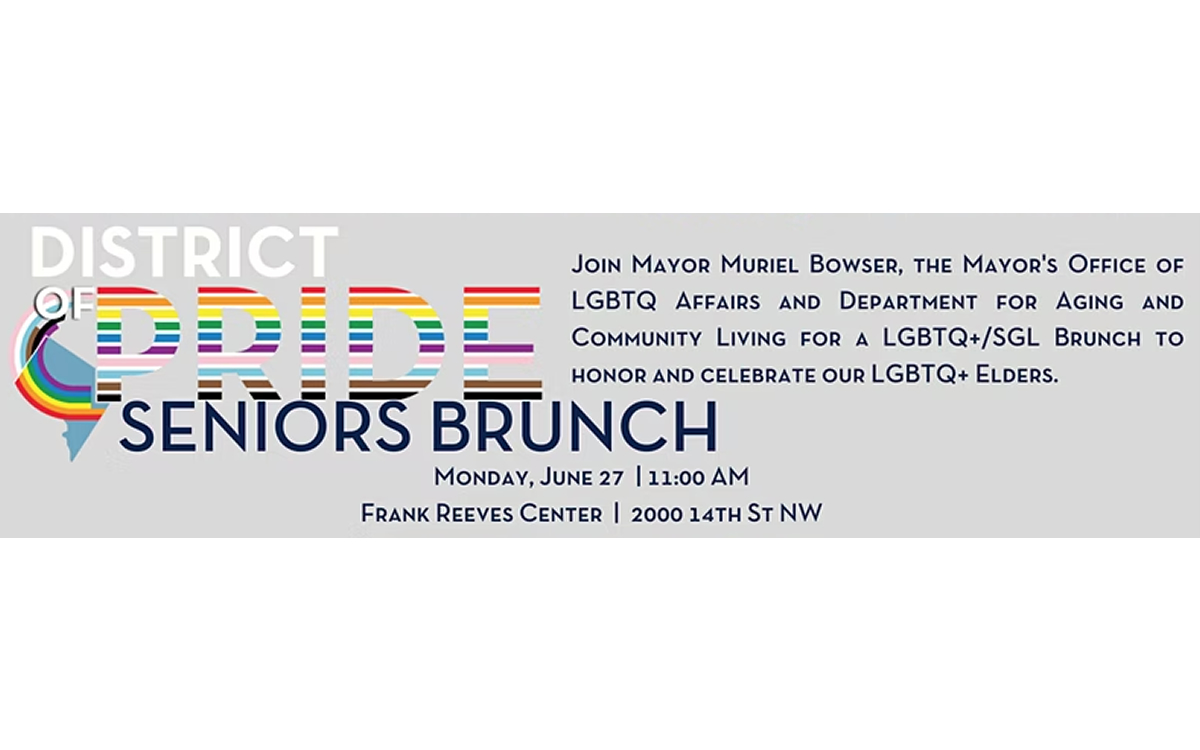 The Mayor's Office for LGBTQ Affairs will host "District of Pride: Seniors Brunch" on Monday, June 27 at 11 a.m. at Frank D. Reeves Center of Municipal Arts.
This event is a celebration of Pride and a "thank you" to the District's senior community members for their contributions to the LGBTQ+ community.
This event is free and more details are available on Eventbrite.